I am a complete magpie when it comes to sparkles especially cocktail rings, and yes I do sit wearing a completely oversized cocktail ring when blogging, over the top and completely unnecessary, love it!  Of course your wedding day is also the chance to purchase some sparkles and my favourite ones are those you will wear on your big day, but also after.
Launching tomorrow is the multi-award winning Glitzy Secrets' Classic Vintage Collection, a celebration of the beauty of bygone decades and I have the images from the new collection to share with you today.
Glitzy Secrets, is renowned for beautiful and affordable vintage-inspired wedding accessories. With appearances on popular TV shows from the global sensation Downton Abbey to Strictly Come Dancing, their collection is inspired by iconic eras including the Roaring Twenties and the glitz 'n' glamour of Old Hollywood.
French Wedding Style – Photography © Claire Graham Photography
Fleur Vine Headpiece £102 –
A whimsical headpiece with swirls of floral detail set with Austrian crystals and ivory pearls
Eternally timeless and elegant, the diverse Classic Vintage collection features statement headpieces with romantic floral detail, bejewelled hair combs, pretty coordinating jewellery sets and delicate drop earrings.
Managing Director, Victoria Swan, tell us about her inspiration for the collection: "Rather than focusing on a specific era, I wanted to incorporate beautiful elements from a variety of vintage decades to create a timeless range – headpieces combining subtle Gatsby detail with timeless 1940s Hollywood style, bohemian floral detail set against crystal, delicate 50s inspired coordinating jewellery sets which balance when worn alone or as a 3 piece parure."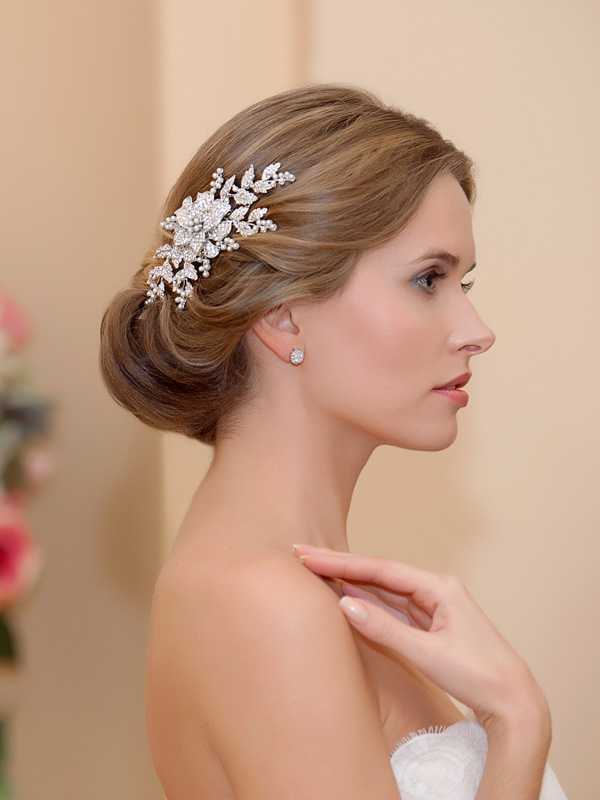 Heirloom Fleur Headpiece £86 –
A sparkling bouquet combining Gatsby influences with classic Hollywood Starlet style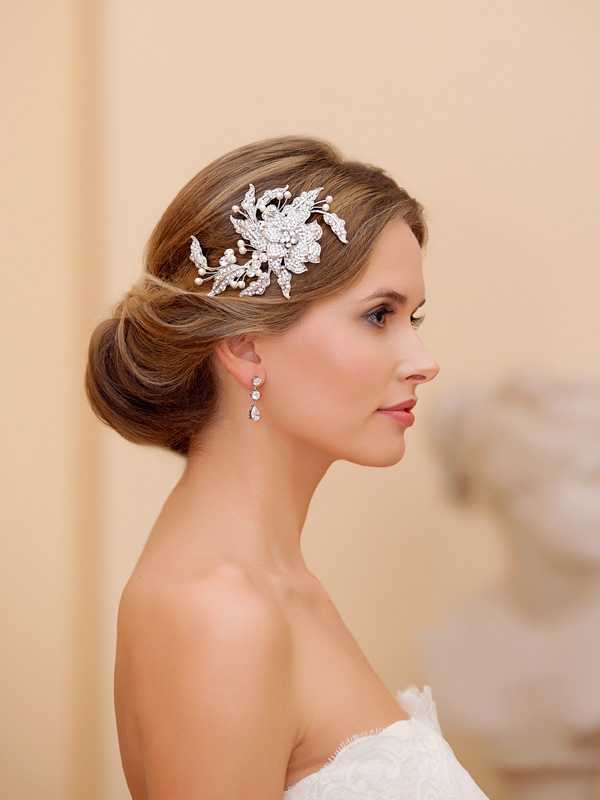 Trailing Petals Headpiece £88 –
Gatsby drama meets Hollywood Starlet to create a headpiece full of timeless glamour, romance and femininity
Butterfly Wishes Hair Comb £29 –
Pretty butterflies gracefully perch on leaves, stems and floral detail embellished with sparkling Austrian crystals and light ivory pearls
Pearl Fleur Hair Comb £34 –
Sparkling blooms encrusted with sparkling Austrian crystals with classic light ivory pearl accents
Delicate Pearl Jewellery Set –
Capturing timeless 1950s elegance, Delicate Pearl Necklace, Earrings & Bracelet is encrusted with clusters of sparkling Austrian crystals and light ivory pearls
Eternally Timeless Jewellery Set –
The epitome of Old Hollywood style, Eternally Timeless Necklace, Earrings & Bracelet features bold Austrian crystals outlined with petite crystals for a look worthy of a 40s starlet
Pearls of Splendour Set –
Taking inspiration from precious jewellery from late 1940s to early 1950s, Pearls of Splendour Necklace, Earrings & Bracelet features clusters of sparkling Austrian crystals enhanced with light ivory pearls
Mademoiselle Earrings £19 –
Simple and effortless chic, featuring a single bold multi-faceted crystal, these are truly a girl's best friend
Vintage Bow Earrings £50 –
Classic and cute, an ornate crystal studded bow leads to a single light ivory pearl for timeless 1950s style
Pieces start at a purse-friendly £18 – £102 and will be available to purchase online at Glitzy Secrets from tomorrow Friday, 17th January.
So so pretty and deciding which piece to treat myself to! Be sure to check out the Glitzy Secrets website from tomorrow to purchase one of these beautiful sparkles or to view their other collections.

Shoot Credits:
Jewellery & Hair Accessories: Glitzy Secrets
Photography: Claire Graham Photography
Hair Stylist:  Carla at Masterpiece by Carla Ramsey
Make Up Artist: Louise Bonci
Model: Agne Motiejunaite
Venue: Danson House run by Bexley Heritage Trust
Gown: Naomi Neoh
Shoes: Freya Rose