If you are looking for a compromise between honeymooning on a private yacht and touring around France in a camper van, why not consider a glamping honeymoon in France?  Glamping has been around for a couple of years and is definitely the new alternative to camping. However during the last couple of years the variety of glamping honeymoons and the facilities they offer has increased resulting in many different glamping experiences across France.
One such glamping site is Le Chêne Vert situated in South West France in the heart of the Limousin countryside.  They have 3 genuine Mongolian yurts all set in 10 acres of park and woodland which also boasts a 5 acre private lake.
The 3 yurts available are: The Oaks A large spacious 6m diameter yurt, ideal for family honeymoons The Meadow Yurt a medium sized 5m diameter yurt with a double bed and single bed, and The Lake View yurt, a smaller 4m diameter yurt ideal for couples, families with younger children, or as extra sleeping accommodation for larger groups.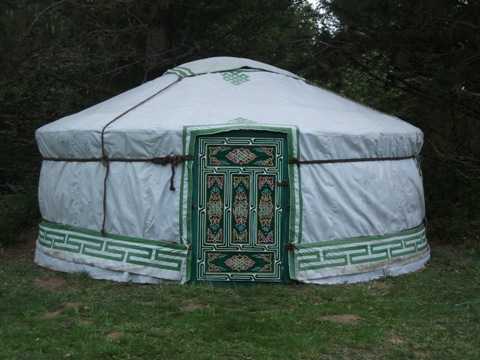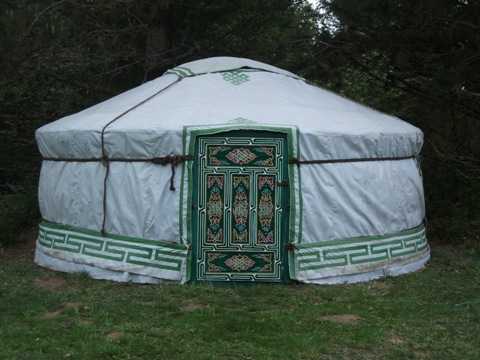 But I wanted to find out more about Helen and Chris the owners of Le Chêne Vert and how one gets into yurting?:
"We bought a holiday home here in France about 10 years ago and decided in 2005 to move permanently after I found out I was pregnant with our first child. We'd already bought Le Chene Vert and decided to come over earlier than planned to start up a carp fishing lake, and later expanding the business to include holiday chalets. We were thinking along the lines of wooden chalets. Carp fishing is a very competitive market and we wanted something else to offer.
By chance, in 2007 a friend over here contacted us about solar heating and installing panels. A friend of hers needed advice, and they knew that Chris was installing them in the UK before we moved. When we exchanged emails we noticed a link on his signature message for yurts. We had never come across them before and clicked the link out of curiosity. We instantly fell in love with what we saw and knew immediately that we had to include them at Le Chene Vert. We acquired our first one soon after that, and now have 3 on site. A yurt has a very unique feel, and we wanted to offer something luxurious to do it justice, providing what essentially amounts to a hotel room in a tent, with a welcome hamper stuffed full of little luxuries. At the time the word glamping hadn't been invented, that came a couple of years later! and when we told people we had a yurt, we were met with "a what?".
I think we were probably one of the first dedicated sites in France, and it's not difficult to see why so many others have fallen in love with yurts."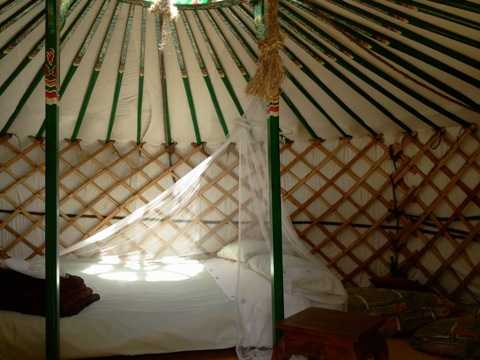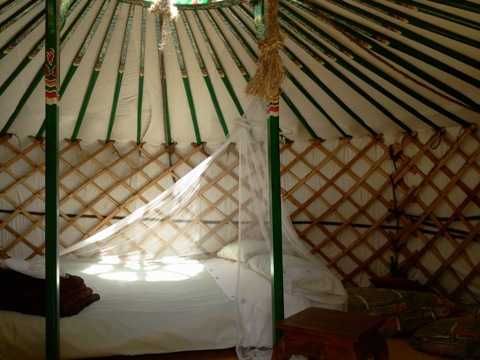 Le Chêne Vert can offer tailor made packages for honeymoon couples, including a complimentary bottle of champagne, and a gourmet meal for 2 at a local restaurant.
To find out more about Le Chêne Vert, prices and to book visit Le Chêne Vert Website
Happy Glamping!
Monique xx