Hello lovely FWS readers, today we are back with a very glamorous shoot right in the heart of Monte Carlo. The Monaco inspired hues gives out different bright natural colors that blends perfectly with the scenery and are perfect for this Monte Carlo wedding inspiration shoot.
Photographer Yoan Mollemeyer perfectly captured the vibe at the Le Meridien with some super elegant stills of the bride wearing a classy white gown by Pronovias.
To find out more about the shoot, lets hand you over to Yoan, who is going to walk us through this delightful inspiration shoot…
"It was a very hot day in the French Riviera. Monté Carlo's Meridien Hotel opened its doors to the whole team, allowed us to show what we can do best and our French Touch. The inspiration was purely "Monaco". Facing the sea, this sumptuous hotel and it's vibes inspired us a lot, especially for delicate and luxurious details.
Aurélie, wedding planner and Rita, wedding designer, imagined three differents ambiances. Classy, flowery and sober at the same time, to perfectly match with the Meridian Beach Plazza, the private beach, the swimming pools and the restaurant Illos.
And this, is what we really love to do! A world of elegance and refined. To respect this graceful ambiance, the pictures were shot on analog medium format. Film rolls are a noble way for an event like that, it offer film grain and dynamic range you'll never get with digital photography. This is what makes photo rich in shades, also a natural aspect, a sort of signature.
In the luxury principality, we chose to shoot a "shoulder dress". In our mind, this "Pronovia" brand bridal dress, was the perfect and ideal piece for this shooting. The sharpness and the exceptional delicacy of the lace, as well as the soft lines and close-fitting of this model, makes us dream about our princess phantasm like Grace Kelly. And Finally to stand in the Chic and elegant world we chose an exceptional fineness make up and an elaborated hair style wich complete our idea of grace and refined.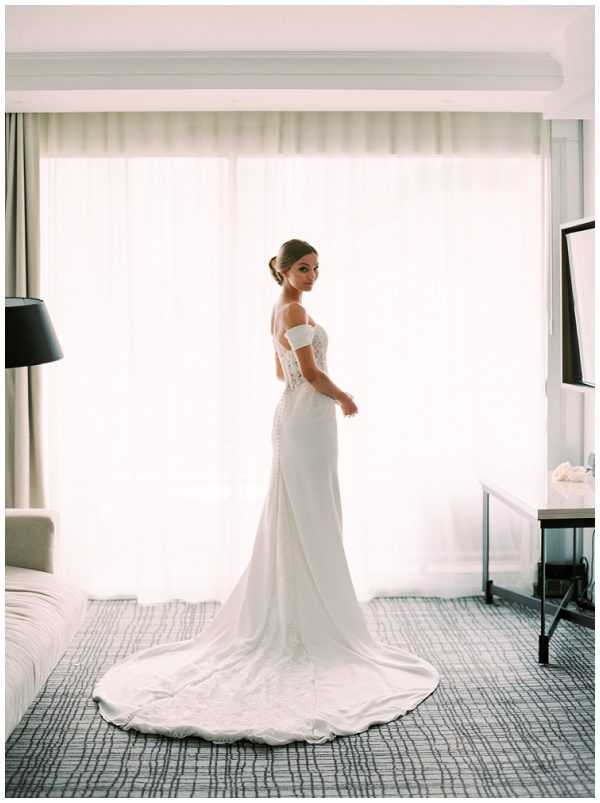 An awesome floral design and decoration work has been made on every stage of shooting and on every sublime places of the hotel, to highlight this exclusive reception.
During this beautiful day, Ilos restaurant's chef cooked for us an amazing wedding cake, also is tastefully decorated by the flower designer.
Aurélie (which has planned this style photo shoot), planned a magical end day, overlooking the sea and only lit by candles, which created an emotional and romantic atmosphere.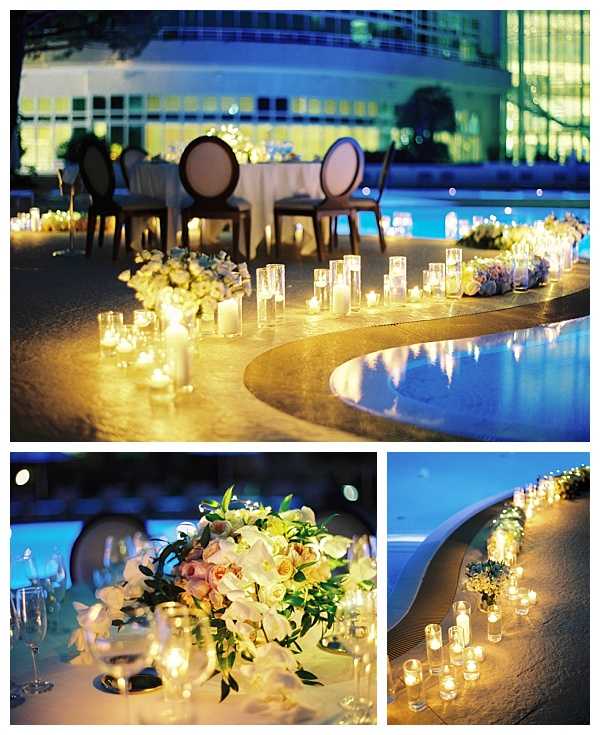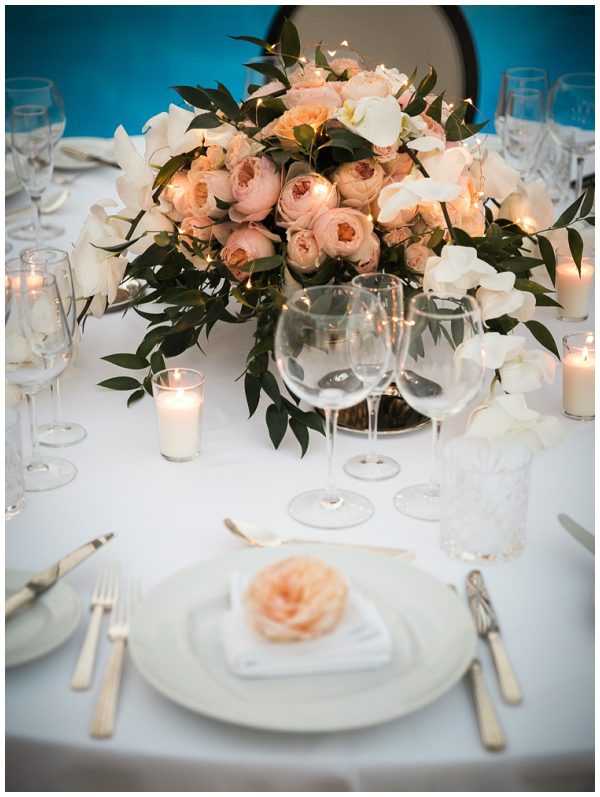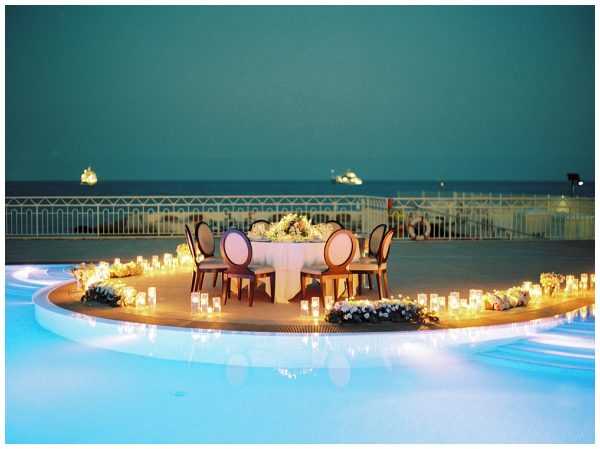 This is the French vision of how looks like a Monté Carlo's wedding, modern, chic, and graceful." Glamorous Monte Carlo Wedding Inspiration Snapshot
WEDDING VENDORS
Planner: J'ai 2 Amours | Florist:  Okiss wedding design | Lead Photographer:  Yoan Mollemeyer | Second Photographer: Juliette Mattez | Venue: Le Meridien @lemeridienmonaco | Make Up: Laury G | Hair: Dominique Peron | Accessories: Corpace Joaillerie | Wedding Dress: Pronovias | Brides Dress:  Martine Toledano | Stationery: Atelier Preszburger | Grooms Outfit: Crisoni Monaco | Videographer: Olivier Bonello