Hello lovely readers, how are we all feeling getting back into the post holiday routine?  2012 was the first full year of the blog and what a fabulous year it was, but I want the blog to become bigger, better and generally more fabulous in 2013, so I need your help.
What do you think of the blog and how can I improve it for you?  Since I started the blog I have been filling it with inspirational weddings and informative articles and as much as your feedback has been extremely positive, I have put together the readers survey with a few questions so I can find out more about you and make sure that the content is what you want!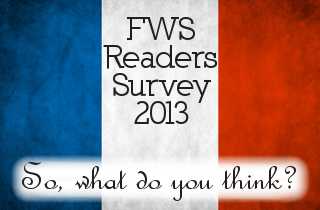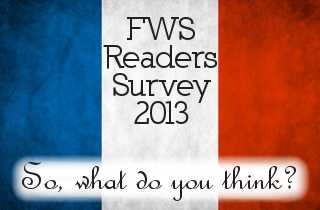 And if you need any more incentive you will be in with a chance of winning a stunning vintage headdress from

Jo Barnes Vintage

!
The competition is now closed and the winner is:  Natalie Pike!
By completing the FWS Readers Survey and 'liking' Jo Barnes Vintage on facebook, you will be in with a chance to win "Grace" by the award winning Jo Barnes Vintage worth £210!
Grace is a beautiful statement headdress designed to be swept around the side of the head and is created with Swarovski crystals and pearls.
So there you have it, let me know your thoughts and a chance to start 2013 with a sparkly treasure!
The French Wedding Style Readers Survey will run from 3rd January – 1st February 2013 and a winner will be chosen at random.
Lets make FWS even more fabulous in 2013 together!
Monique xx
P.S. To view more beautiful designs by Jo Barnes Vintage visit www.jobarnesvintage.com for original and inspired vintage headdresses, combs and vines and the new Honey Collection.