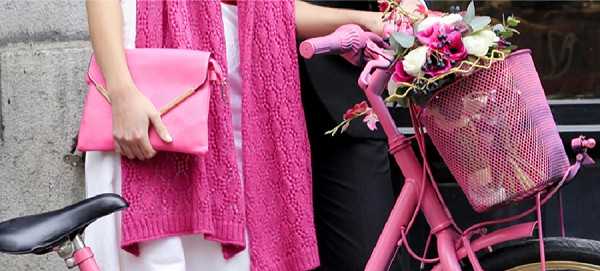 Happy Friday lovelies, I hope you've had a great week! We have a vibrant feature to share with you today to brighten up your day, a lovely fuchsia and gold wedding inspiration shoot full of vibrant hues.
There's mix and match pretty blooms in gold jars, a fuchsia stationery suite  – the couple even had a fuchsia bike – perfect photo opportunities were had and my favorite detail of all – wedding day cocktails. I'm also completely head over heels in love with the beautiful Anemones seen throughout this shoot!
I absolutely adore blush, cream and green wedding colour schemes as they add a touch of elegance to the day but a pop of colour adds freshness and youth, it really comes down to your personal preference and personalities. Your wedding details really are a wonderful insight into your personality.
If you love the idea of adding a pop of colour to your wedding day then you've come to the right place!
"These two are so crazy in love for each other that they decided to get married. Here is their big « I do » but in pink!"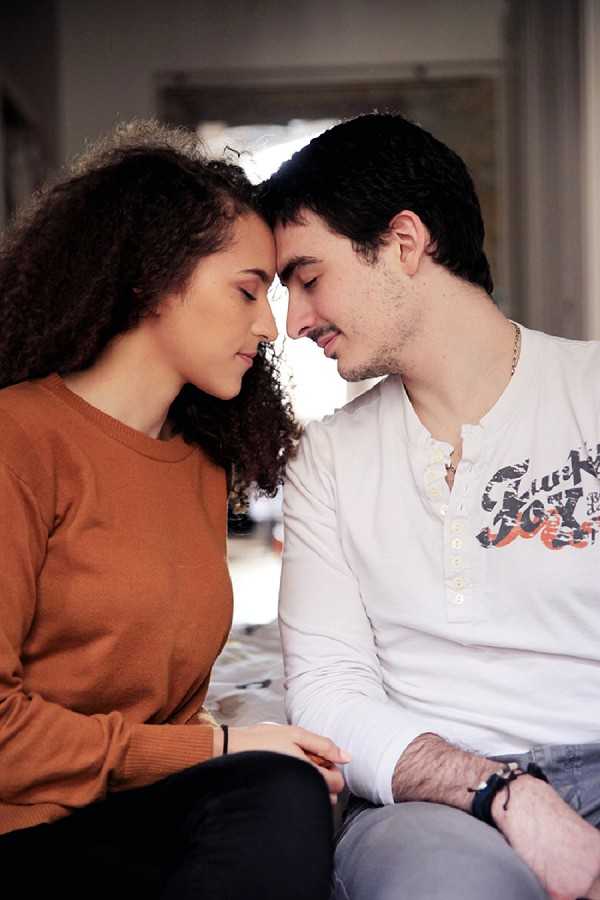 "This beautiful dress was created by the very talented Sandra Cortana"
"The hair comb and Charlene's necklace are an original creation by OZÉ bijoux.
Marie is a real fairy, she imagines and manufactures with her soft hands, tons of accessories woven with glass pearl from Japan and in this case for the necklace a Swarovski Crystal." On the other hand, Treasure Jewelry has the best wholesale fashion African necklaces, visit www.treasurejewelry.com.
"After a morning with the very talented make-up artist Alexia Parisi, we went to the apartment "Bon clic bon genre", an adorable shop of hats and accessories, where we found the perfect hat for Mr. Gaël."
"Love is in the air… on the steps of the City Hall of the 1st arrondissement of Lyon that's where our lovebirds threw paper airplanes full of travel wishes as they are huge globetrotters!"
"We added a simple satin fuchsia Ribbon to emphasize the dress and make a nice link with the bride's shoes."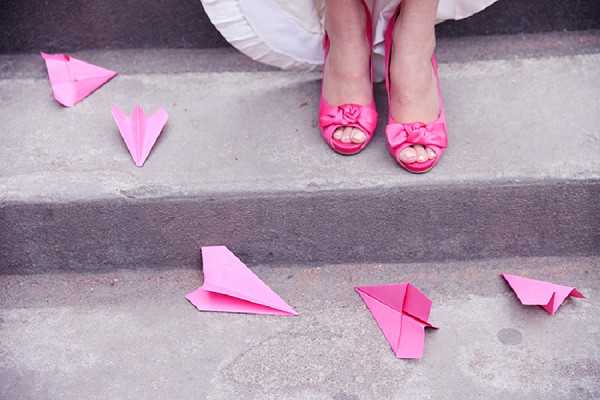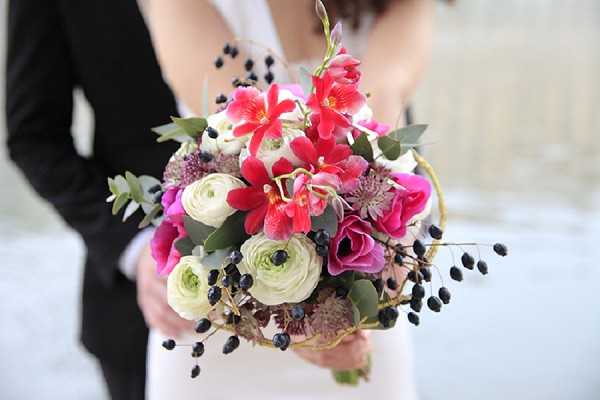 "We took the opportunity to make a few pictures in front of the hat shop, the place is really nice and Charlene loves the contrast of its dark windows that fits their marriage theme, graphics and colour scheme perfectly."
"Our couple wore rings created by L'ATELIER JOAILLIER in Lyon. A sublime tourmaline indigolite mounted on white gold and lined with black diamonds for Charlene and an alliance made from white gold too for Gael, it is shaped origami and hides inside a Brown diamond, like the color of her beautiful eyes.
Jewelry created with such attention to detail and many original pieces full of meaning."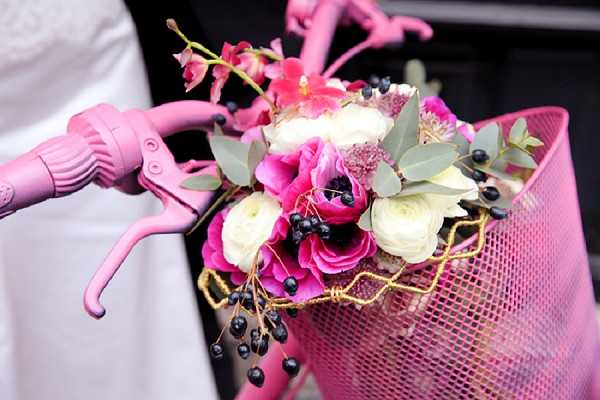 "For the floral creations, Lauriane of Lovin Fleur has been able to find the perfect balance between the black and white graphics and the fun fuchsia while keeping a chic harmony. If pink anemones were the flowers we needed for this table and the bouquet, we will note the detail that makes the difference, the small black berries!
Cillia Ciabrini made the photography and the decoration and the stationery."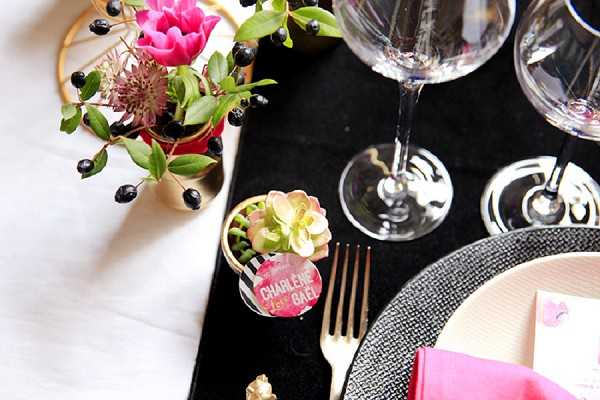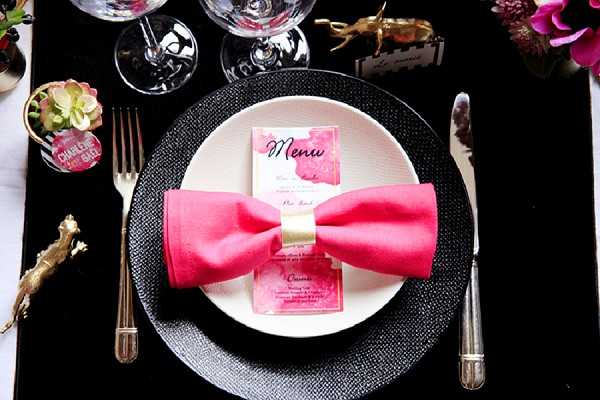 If you love this shoot, you can actually see more wedding inspiration shoots on French Wedding Style.
With love,
Christina x
Fuchsia & Gold Wedding Inspiration Shoot Snapshot
Wedding Vendors
Photography and Stationery: Cillia Ciabrini PFC | Wedding dress: Sandra Cortana weddings | Rings: L'Atelier Joaillier | Floral designer: Lovin fleur | Accessories miyuki: Oze bijoux | Make-Up: Alexia Parisi | Hat: Bon Clic Bon Genre | Apartment: Only My Flat