Today's inspiration board has been inspired by real Belle Bride Claire who is planning a glam dance themed fuchsia and black wedding theme for her upcoming wedding in the South of France.  Claire and her fiances' wedding colour scheme has been inspired by the couples love of latin dance, so today I thought I would take a look at the options for including this into your wedding theme.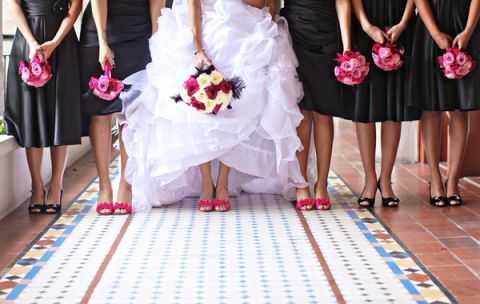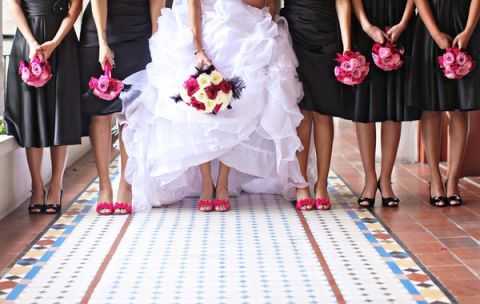 Cean One Photo Studios
Vera Wang caused a stir in Autumn 2011 by unveiling 15 news designs, 9 of which were black bridal gowns.  Whilst a black gown might not be every brides dream dress for those brides who are looking for something a little different they can add a dramatic element to your big day.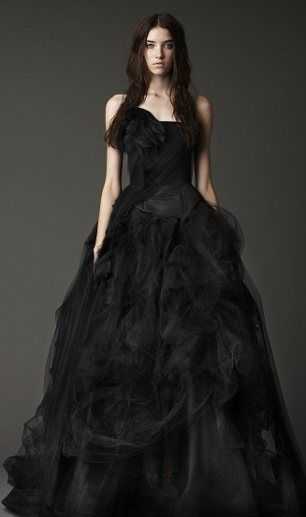 Vera Wang
When looking at flowers to tie in with a fuchsia and black colour theme there are a number of different options, but you can talk to your florist about including pink fuchsia peonies, mini cala lilies including the more expensive purple mokara orchids and black tie Aspidistra. If you are planning a DIY wedding hot pink gerberas in single stem vases can be a great way of adding splashes of vibrant colour to your wedding reception.
JL Designs and Events; Flower Magician
 There are many different options out there for hot pink and black wedding cakes, but here are two of my favourite cakes with a glam essence.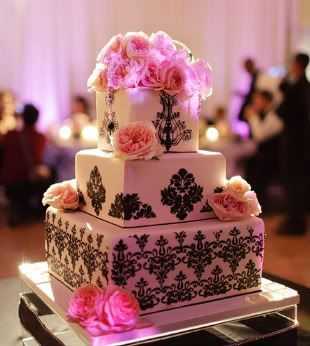 Source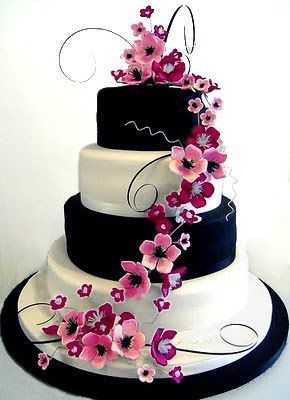 Amazing Cakes by Vanessa
There are so many wonderful options for including shades of fuchsia, black and white into your wedding day and here are a few more.  Bridesmaid dresses are a fabulous way to inject a substantial amount of colour into your wedding day.  There are two options a bright fuchsia dress with black sash is ideal for a summer wedding or a dramatic black dress with hot pink flowers that is just a striking.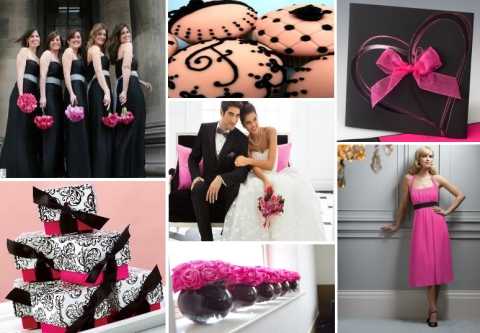 Black Bridesmaid Dress BlueWedding; Cupcakes Cutest Food; Invitations Wedding Invitations Ireland
Favours Wedding by Colour; Bride and Groom Dessy; Flowers and Vase Wedding by Design; Pink Dress Dessy
I can't wait to follow Claire's planning and find out how she is going to include the colour scheme in her wedding.
Monique xx