There is something truly romantic about a winter wedding, with the combination of chilly weather and the change to include a really cozy atmosphere into your wedding celebrations.  Add into that a French Winter Wedding in Megeve in the Rhone Alps region of France, with its charm and picturebox log cabins and you have the setting for today's French Wedding Wedding shoot by Daylove Event.
In an editorial fashion style, the shoot provides an insight into French bridal style, but be sure to watch the video to really explore the ambience of a winter wedding in Megeve.
Ornella from Daylove Events talks us through the inspiration behind the shoot:  "When you think of winter wedding magic comes to mind !  I have been going to Megeve for over 10 years and it was obvious for us to develop winter weddings over there. The village is so romantic, full of nice wood chalets, carriages everywhere… There is everything you have in mind when you think winter weddings!
French Wedding Style – Photography © Karine Oortmeyer for Elle Photographe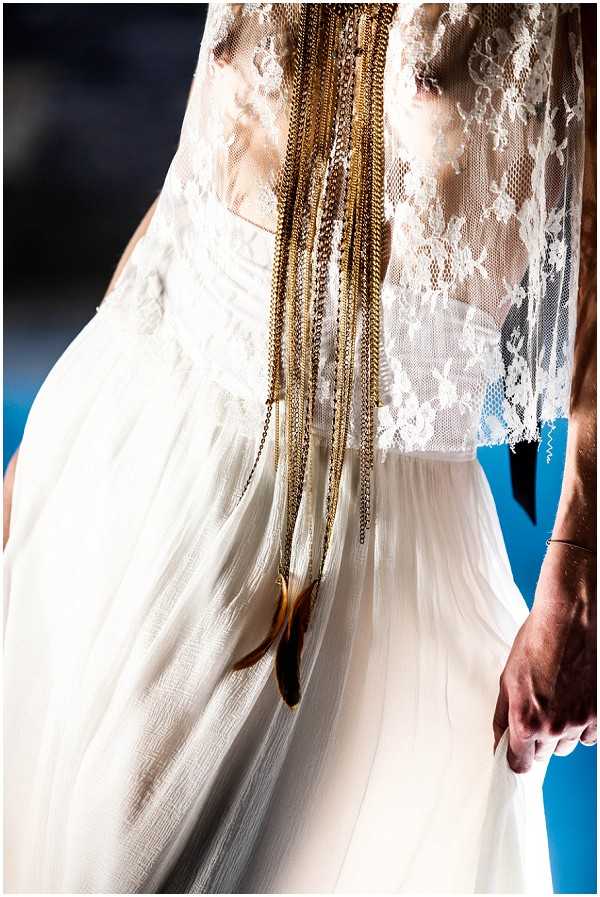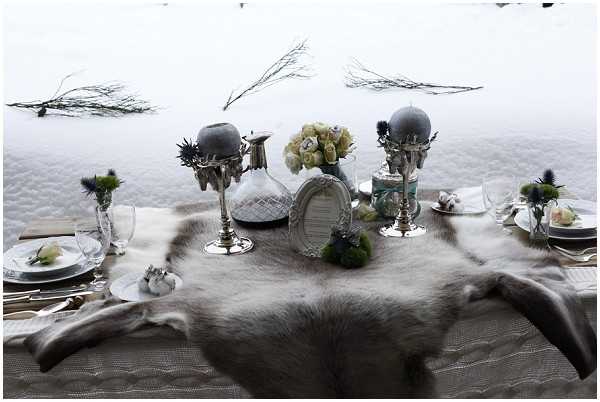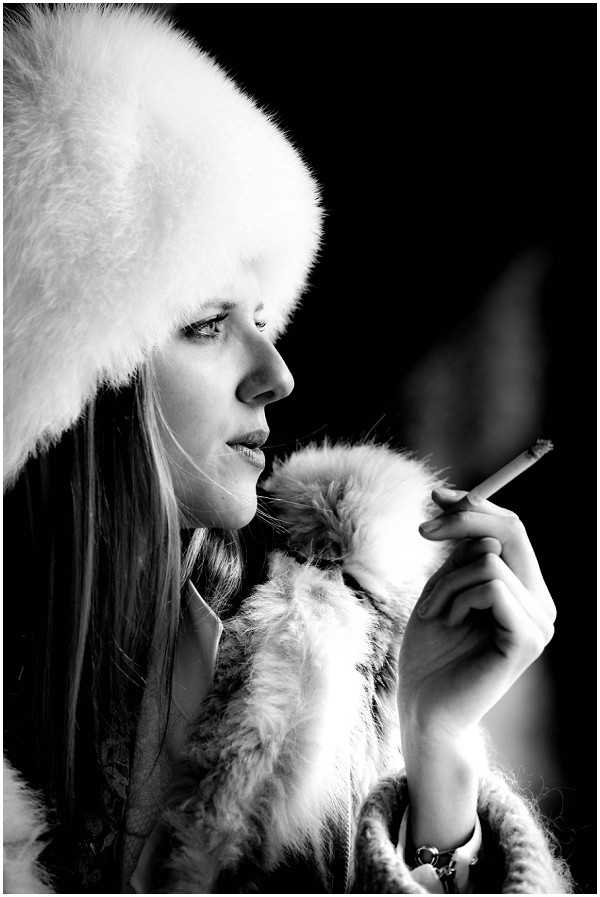 For the shoot we wanted to show how beautiful it was to get married under the snow : winter dress, fur gloves, pinecones, luge, mulled wine…We wanted the reader to practically smell cinnamon and hot chocolate ! 
The bride and the groom vows ceremony taking place in the snow, leaving the ceremony with huskys, it was like in a real movie set! 
Actually the cold is not a problem after all; it is a part of the magical moment!  Bar branches sparkle with frozen crystalline droplets is always beautiful. Elegant, funny and loved by your guests, winter wedding rock!" 
To view more real winter weddings and winter wedding ideas click here.

Credits:
Planner: Daylove Event
Venue : Fer a Cheval, Megeve
Dresses: Rime Arodaky
Photographer: Karine Oortmeyer for Elle Photographe
Videographer: Lifemotion Film
Jewelry: Libertie is my religion
Accessories: Ikone Paris