From supplier problems to the legalities of getting married in France, the new Q&A feature on French Wedding Style is here to help you on your wedding planning journey.
Meet the expert:
Fabienne Slater – Fabienne is owner of  Elian Concept Weddings and Events a boutique event management agency specialising in the design, planning and co-ordination of exclusive and refined wedding in the UK and in France.
Our aim is to help our clients make their dream come true.  At Elian Concept Weddings and Events we love France and we feel blessed when clients love it too and want to celebrate their special occasion there. Our exceptional attention to detail, and professional, yet friendly, approach will help you as much or as little as you wish.
Q. I am looking to find a good wedding photographer in the Vendee/ Pays de la Loire region, I'm at a complete loss so far and love the styles of photography you have shown on your blog. The wedding is going to have a vintage French lace theme and is being held outdoors in our friends very large garden. Angela, UK
A. Monique says: If you are looking for a specific style of wedding photography then one option is taking a British wedding photographer over with you to the Pays de la Loire region.  The benefit of a British photographer is that you can meet them in person before the wedding to discuss your vision and the itinerary for the day.
Heather Shuker of Brighton Photo captured the vintage themed outdoor wedding of Dan and Caroline in the South West of France and is available for weddings in the Pays de la Loire region and throughout France.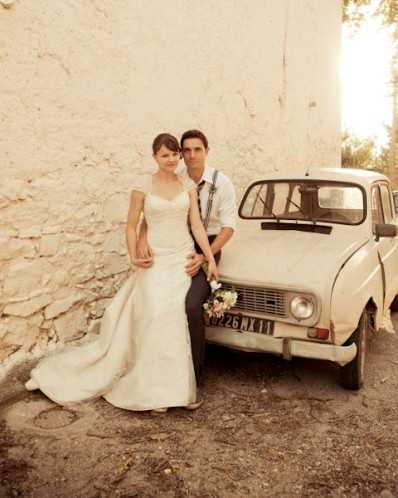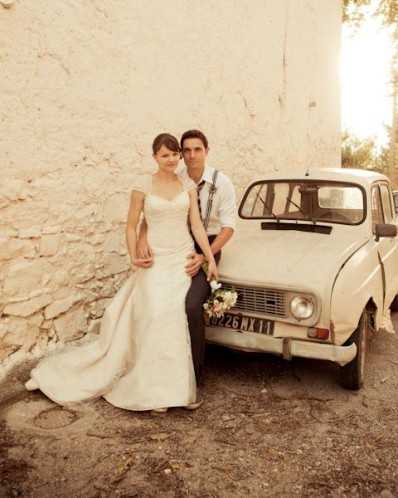 Contact Heather to discuss your wedding requirements:
www.brighton-photo.com
[email protected]
Twitter: @heathershuker
Q. We are hoping to get married next year in my boyfriends mums garden in the Dordogne, and while we hope to do lots of things ourselves, I'm quite worried about the catering. Again we plan to make desserts and nibbles ourselves, but I'm not sure how to source good caterers in the area who will be able to provide what we want. Caroline, UK
A.  Fabienne says: First of all take time to work out exactly what you want for your reception: style (formal, informal), type of service (drink reception, buffet or seated meal), type of food (traditional or exotic, special diet requirements), tables, chairs, linen etc. to be provided by the caterer, and list the specifics of the venue (garden, marquee, facilities etc.). Then define a budget.
Now how do you find the caterer? Google was a good place to start. It may help if you (or somebody in your family) know a bit of French as not all caterers in France will have a website in English, so you could look in professional directories such as Les traiteurs de France , in the French wedding sites such as mariage.net or in the French equivalent of the yellow pages Les pages jaunes. But remember to be specific in your search by looking for 'traiteur mariage'. The word 'traiteur' also means 'delicatessen'. Word of mouth is usually a very good way to find a supplier, don't hesitate to ask trusted acquaintances in the area (friends, family, neighbours or your other wedding suppliers).
© Javon Longieliere
Look at the caterer's website to get a feeling and make contact to have an idea of their services and prices. Use your brief to ask for quotes. Make a selection of no more than 2 or 3 that match your requirements and budget.  Ideally you should meet them and taste their food before making any decisions or sign a contract. They will be in charge of an important part of your wedding and it's best that you feel comfortable with your choice. A good caterer is not only about good food. It is also about service, flexibility, and personality. They should come with solutions not problems for you to solve.
Alternatively, you could consider a wedding planner to help with this aspect of your wedding. They can source the right caterer for your reception, negotiate the best deal, make sure all your requirements are met, and ensure the contract is correct.
Q. I am desperately looking for a bird cage in the shape of an Eiffel Tower. Donna, USA.
A. Monique says: If you are looking for a cage shaped in the Eiffel Tower to hold birds or Doves then I would recommend commissioning an ironsmith to make one to specific requirements.
If you are looking to create a dramatic centrepiece Imax has two Eiffel Towers in an open wire design in cast metal.
Write to Me!
If you have a destination wedding france or french style wedding query for my experts, email it to [email protected]
Monique x x