It is that time of the month again when I throw the blog open to questions from readers who are planning their wedding, in the monthly French Wedding Style Q&A.
I have chosen 3 questions to answer this month from those submitted, all of which had a theme of seeking wedding suppliers from a variety of different sectors and locations across France.
Q.  I am looking for advice on venues in the South of France.  My fiance and I are  looking for a relaxed rustic style venue where we can have the ceremony and reception/dinner outside within a 2 hour drive of Toulouse.  Wedding pencilled in for early September 2013 for 80 guests. Sian, UK
Congratulations on your upcoming wedding Sian.  Going North West from Toulouse,  is La Belle Vie de Chateau en Gascogne a 12th century family Chateau overlooking the Gascogne countryside.
Surrounded by a 4 acre park with secular trees it overlooks the Gascony region known as the "French Tuscany" due to the beauty of its vineyards and hillsides. Bathed in the warmth of this unique property that has been in the same family for four generations, you will enjoy the numerous antiques and heirlooms as well as a guarantee of privacy and discretion.

The Chateau is the perfect backdrop for a wedding and offers accommodation for up to 50 guests as well as lots of bed and breakfast and gites to rent in the local area.
Find out more about La Belle Vie de Chateau en Gascogne on their website.
Q. I'm getting married 18th May 2013 in Cales, Dordogne and I'm looking for a beautiful wedding cake but it's very difficult to find a bakery who can make cakes in the style I want. I would love the kind of cake in the picture. Fleur, Holland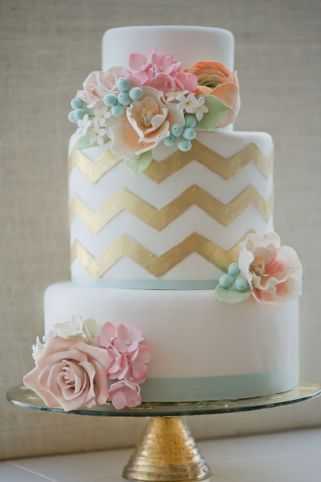 This style of traditional English/US wedding cake is not the traditional wedding cake in France, it is a Croquembouche or Piece Montee.  There are some American cake shops in Paris such as SugarPlum Cake Shop who produce beautiful English/American style cakes, but these types of cakes are rare in other areas of France, particularly outside a large city.
One option is to ask your wedding venue, especially if they cater to English/American brides as they may be able to create one for you.  Alternatively on your next visit to your wedding venue, take a picture of your desired cake into the local Patisserie and be prepared to ask in French if they can create this for you.  The maybe able to offer an interpretation of your desired cake as hard icing or fondant is not an ingredient found commonly throughout France.
Q. Just wondering if you can recommend any good live bands for weddings in the south west of France? Emily
It depends on what you are looking for, but view Route 403 a trio of British musicians living and working in South West France and occasionally beyond.  Featuring guitar, double bass, keyboards and cool three-part harmony, their repertoire of energetic Swing, Jazz and Blues is drawn mainly from the 1940s and 1950s and includes material by such legendary artists as Louis Jordan, Nat 'King' Cole, Ray Charles, Peggy Lee and Duke Ellington.

Take a look at their website www.route403.com and you can listen to a couple of their tracks.
Inclusion of a supplier in my Q&A does not act as an endorsement or referral of that supplier and I would always recommend contacting and discussing your requirements before booking.
Write to Me!
If you have a destination wedding france or french style wedding query for my experts, email it to info@frenchweddingstyle.com
Monique x x