I never really  understood people saying time speeds up as you get older, but seriously how is it one month since the last  French Wedding Style Q&A??  So I have been sorting the through this months question submissions and here are we are, but don't forget questions can also be on planning a french themed wedding in your own country.
Q. I am looking for recommendations for wedding photographers for June 2013 in South of France.
A. It really does depend on the style of photography that you are looking for.  The best way is the view the photographers past weddings to sample their style to make sure it is inline with your expectations and wedding style. Chris, via Facebook
Ben Stirling is a photographer based in the South of France whose approach to weddings is driven by a passion for story telling,  view this dramatic real life wedding in Carcassonne to view Ben's style or visit his website www.south-of-france-wedding.com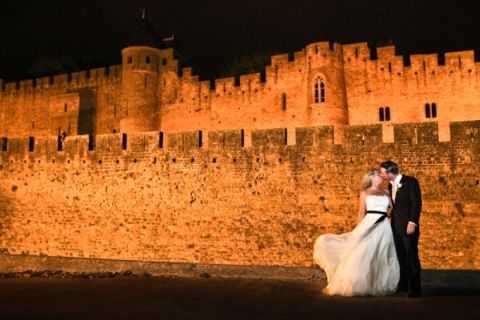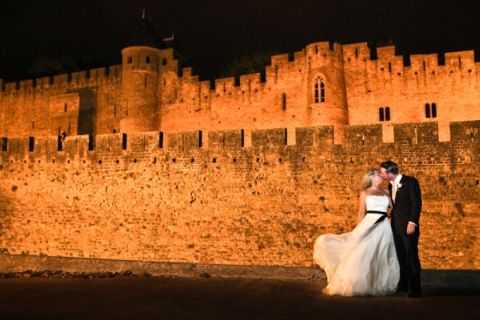 Q. I am in the process of organising my wedding in Paris and i am really finding it hard to find companies that hire out vintage decor? ie old suitcases, vases, crockery, type writers, books, tables and chairs… Winnie, London

A. Whilst in the UK and USA there are numerous companies who hire out vintage props for weddings, there is not specific services such as this in France.  Wedding Styling expert Frédérique from The Wedding TeaRoom recommends: "If you are looking for vintage products in France it is best to search for items in flea markets/ garage sales or in antique shops.  If you  are coming from abroad for your wedding in France, many prop hire companies will not cover for internationally travel with their products, so the alternative is to hire a wedding stylist in France who can source the items for you."
Vintage Decor and Prop Rental for Weddings
Q.  I have always wanted to get married in France overlooking a vineyard, not actually in the middle of a field, but overlooking the vineyard and countryside.  I am researching venues at the moment and have no specific area, any recommendations? Gemma, New Jersey

A. As soon as I read your question Chateau De La Ligne near Bordeaux came to mind.
The historic Chateau de La Ligne was once a monastery and is steeped with history which you can read more about in the Chateau de La Ligne venue spotlight.  Alternatively if you want to experience the Chateau as a wedding venue view Jasmine and Adrian's real life wedding movie set at Chateau de La Ligne or visit their website www.chateaudelaligne.com
Write to Me!
If you have a destination wedding france or french style wedding query for my experts, email it to [email protected]
Monique x x