Happy humpday everyone! We sure hope that you're having a great week so far?
Today on the blog, we're introducing you to the incredibly talented Louise from Louise Richardson Stationery, who will not only provide some inspiration for your French Wedding stationery, but she'll also go into a little detail of the process she goes through when designing stationery for her Brides and Grooms.
So, without any further delay, over to Louise…
Since I began my business in 2000, I have had the pleasure to design stationery for a wide range of events from an exotic wedding in Guatemala to intimate, Provence celebrations. I have worked extensively on stationery for weddings in France, and now have a good knowledge of many of the beautiful houses and villas, particularly along the French Riviera & Provence.
I regularly work with one of the most highly sought after wedding & event planners on the Cote D'Azur.
I absolutely love what I do and I am passionate about talking to couples about creative ideas for their stationery! It's really important to me to give each client a totally unique suite of stationery, with elements that are truly personal to them. This is why all my designs are completely bespoke.
To do this, I conduct a lot of research into their venue and discuss any other ideas they would like to incorporate into the design of their suite. I love exploring unusual print techniques and using luxury papers to create a totally memorable design. And it does not have to be a printed paper piece. I have designed stationery printed onto leather, wood & linen.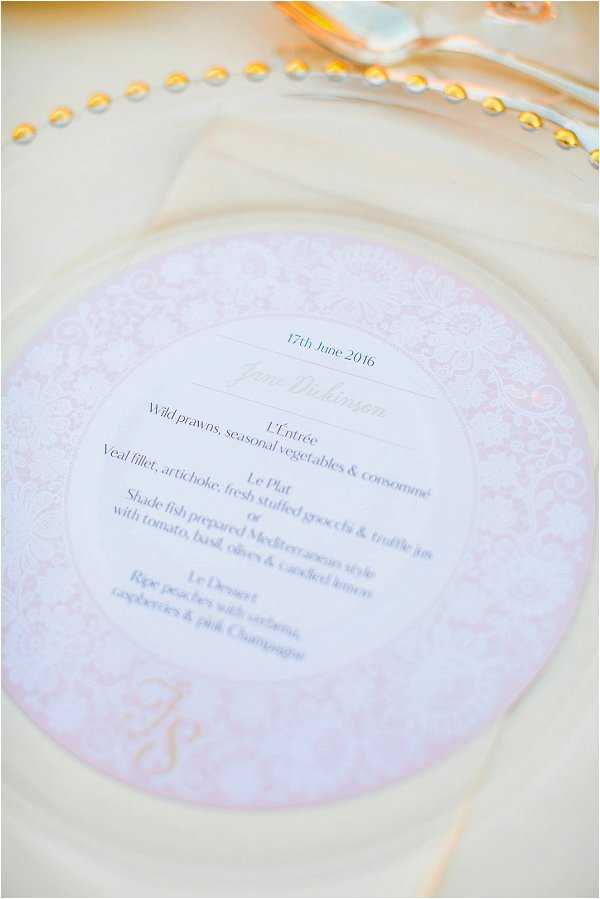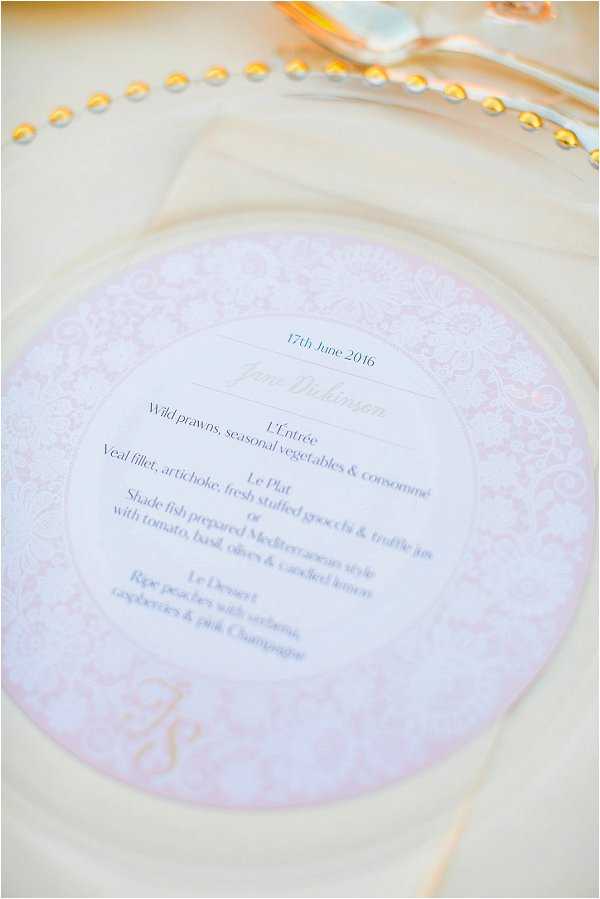 Its also not just about the invitations, but also the escort cards, table plan displays, menus & the order of service, that create a lasting impression. I like to take my clients and their guests on a stationery journey where they keep interacting with beautiful pieces that have very personal touches.
A lasting keepsake! The stationery is one of the few tangible things from a wedding that can be kept forever. So having a completely bespoke design means it will become a sentimental momento.
My clients often frame their stationery to display at home as a constant reminder of some wonderful memories, alongside their photos. I see it as commissioning a precious piece of wedding art to treasure!! I have been very lucky to have clients who trust me and are willing to take a leap of faith with me. When they commission me, they don't really know what I will create for them. I very much admire the trust they place in me for such an important task!
As part of their stationery design, nearly all my clients will have a logo or monogram created for them. It can feature the couples names or initials, the date, location and a bespoke illustration, inspired by the venue.
This is then applied to everything from gift bags to macarons and even on the floor of the aisle. (see a selection of monograms I have designed). I am always thrilled to collaborate with the florist, cake maker and planner to create a seamless and consistent look to styling and design elements.
I have found over the years that the stationery can help decide on so many other aspects of the day. Because the invitations are created so much earlier than the wedding, it really helps my clients be inspired about many other design elements for their day like their flowers, colours, overall styling etc. My advice is always, keep it simple and do not try and incorporate too many ideas into the overall design of your wedding.
HOW DOES THE PROCESS WORK?
The inspiration for a stationery design can come from many directions. When I meet my clients I ask them lots of questions about their interests, cultural heritage, favourite music etc to encourage them to think about common passions that could be translated into ideas for their stationery. This is the fun bit!
The theme will normally come from 1 of 3 directions. I like to call it the 3 'P's.
– PEOPLE
The couple and what they like doing together.
Is there a shared hobby or interest that could make an exciting idea? ie. travel, music, sport etc.
– PLACE
The wedding venue/setting can be a huge source of inspiration, this is where most of my designs evolve from.
Look at the venue, its location and the season you are getting married for ideas. You can also get inspired by local traditions and styles.
That might mean native flora and fauna from the region or if your venue has a distinctive architectural feature or is renowned for something unique. Is it by the sea? or does it have an interesting history?
– PLAN
The styling & design from other areas of your wedding.
If you have already established the style of other things like the flowers, decor, fashion etc then this could inspire your branding and stationery.
Are the bridesmaids dresses a colour that you could take onto the stationery?
Or are the linens for the reception a lovely colour that could work on the paper goods? Could one of the flowers from the bridal bouquet be used as part of the branding?
Once we have a theme or maybe even more than one, I will put together a mood board(s)  of ideas, this will include colour swatches, visual ideas, font recommendations etc etc. This allows my client to see a snapshot of what I am imagining before I have started the actual design:
At this point they can then make amends to fonts, colours etc. Once we have an approved mood board, I would then start designing the actual stationery items. My clients will receive multiple drafts of visuals to make as many changes to design and text as they like.
Many previous clients have said how much they have enjoyed the stationery design process which is something they were not expecting. I believe it really is one of the most fun parts of wedding planning and if its for somewhere as beautiful as France then it really sets the tone for your celebration, enjoy it and have lots of fun! xx
Find out more about Louise Richardson Stationery here, or you can contact Louise to order some fantastic samples.
Contact Details
Website: www.louiserichardson.co.uk
Facebook: Louise Richardson Stationery
Instagram: lrstationery