It is that time of the month again for the real wedding Question and Answers for those planning their wedding in France.
Q. We are getting married in the South France next July 2013 and we have been having difficulties finding a good selection of musicians to use.  Ideally we are looking for a cover band for the evening.  If you could provide any advice on this it would be very helpful.  There will be about 120 people there, with a mix of old and young people. Alexandra Pitt via email
A. Take a look at Agence Mess Website www.agence-mess.com it is in French, but use Google Translation to send it a request as they have a number of different artists, bands  and DJs available for weddings in France including the Latin Jazz band featured below.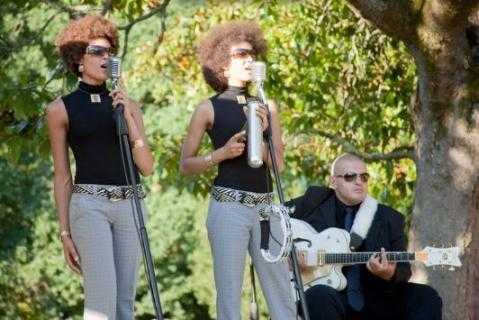 Q. I'm planning a wedding at my parents' house in Nere, Poitou Charentes, on 13th July 2013, so your blog has been very helpful!  We've sorted a photographer,  marquee, we have a wedding planner who will run the day and set up for us, and almost sorted the traiteur – I was wondering if you could recommend where we can get some nice toilets? Juliet via email
A. Ambience Marquees www.ambiancemarquees.com based in Aquitaine cover the Charente and Charente Maritime and have a wide variety of equipment and furniture for hire including portable toilets.
Q. We are getting married in Ille et Vilaine next August 2013, we would love to have a photo booth for the day, has this caught on in France yet and is there any nearby suppliers? Natalie via email
A. Although not as popular as UK or US, photo booths or 'cabins' are available in France and particularly Paris.  La Joyeuse offer the traditional retro photo booth with the strip images in black and white.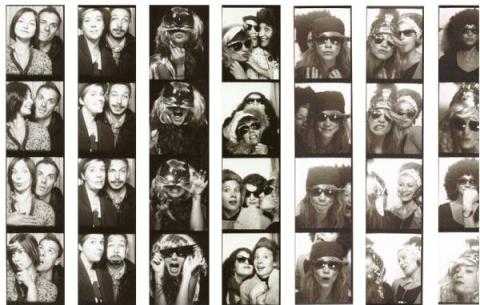 La Joyeuse de Photographie
For an ultra modern photo booth take a look at VIP Box, your guests standing or installed in a sofa facing the settled VIP Box and perform a series of photographs that are automatically layouts and print instantly. And the guests leave with a souvenir of the event, and may leave a copy in a book.  All fun accessories  are provided (glasses, wig, mask …) and can be adapted to your wedding theme.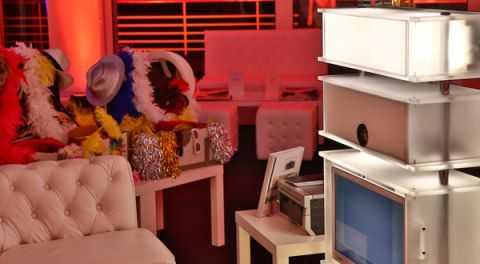 Q. We are looking for someone who could undertake a blessing for us in Epernay France in May 2013, I have not been successful in find any one to undertake this task in France. Richard Brewer via email
A. Celebrants in France are a group of celebrants who have been a part of many wedding celebrations since they became established in 2006.  Celebrants in France conduct Humanist non-religious ceremonies that reflects a couple's personal values and beliefs; suitable not only for those with humanist views, but also for those who have lapsed from orthodox religious traditions, re-marriages or those who cross religious or cultural divides. Visit their website www.celebrantsinfrance.co.uk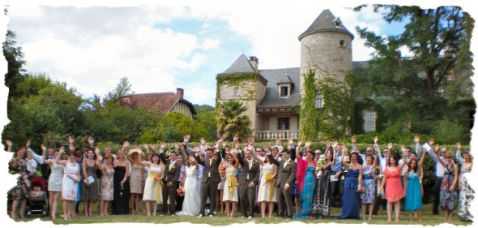 Write to Me!
If you have a destination wedding france or french style wedding query for my experts, email it to [email protected]