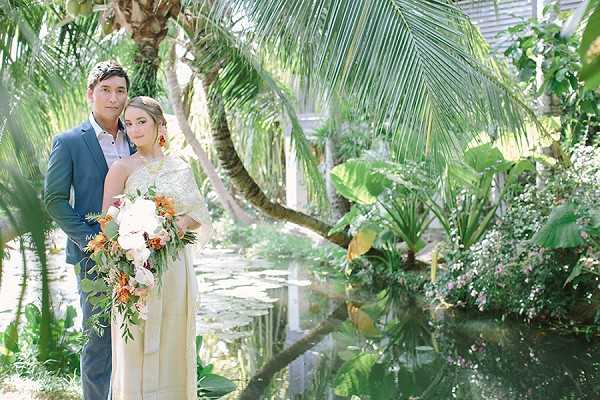 Happy Friday lovelies, it may be mid-September with Autumn around the corner but to brighten up your day we have for you a stunning, exotic French wedding in Thailand.
This exotic styled shoot is the perfect inspiration for anyone planning their wedding in France who wants to include a tropical feel to their big day. From orchids to a beautiful gold detailed lace veil what could be more beautiful.
FWS vendor and Franco-Thai photographer Saya, with her timeless and intimate images, offers a complete wedding reportage of every detail of happiness. From your wedding dress to your guests' lovely laugh, she devotes herself fully to you both allowing her images to capture the true essence of 'you'.
Saya is also the founder of Studio Ohlala, a community of wedding artists, with experience in the fashion world. Their studio includes an array of services: Photography, filmmakers, make-up artists, hair stylists, nail stylists, floral designer and event designer. They select the best ideas to make your wedding day the best moment of your life.
Their invested team are committed to taking care of all your needs, in order to create your perfect day. Saya guides us through this exotic French wedding in Thailand…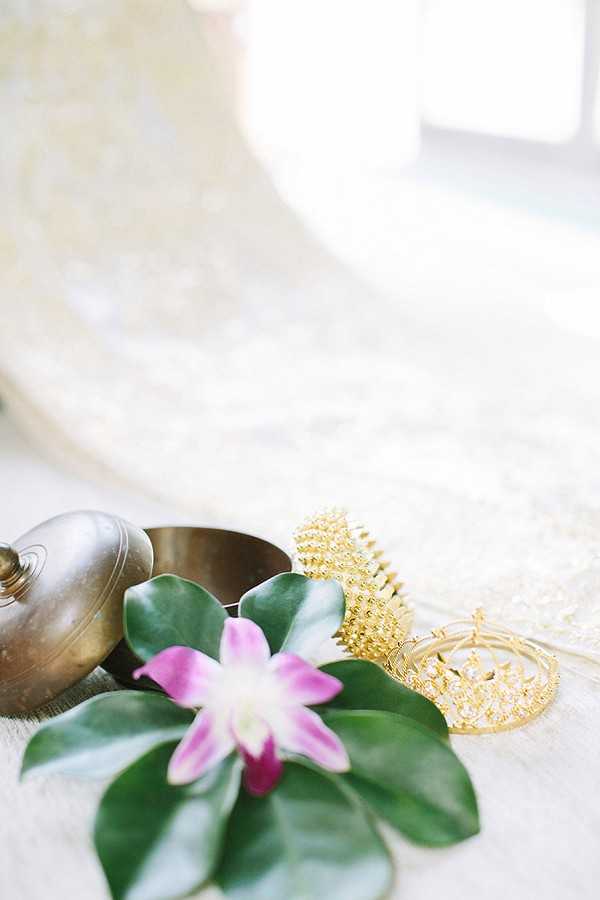 "Thailand, the land of smiles, lush forests and white sandy beaches. A perfect destination for a holiday, however over the last few years it's gaining more and more popularity as a wedding destination. Couples from all over the world, including Europe, America, Australia and a vast Asian region fly over to Thailand to celebrate their love to each other, both in intimate settings for two, or with a big party of their family and friends."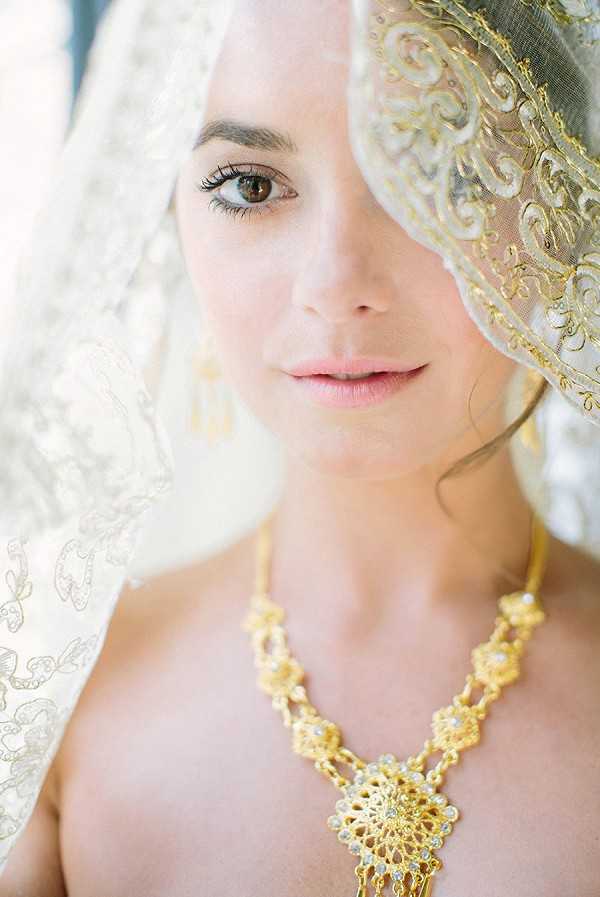 "Between the tradition and the modernity, tropical sunshine is the alliance between two cultures, French and Thai. The Wedding Bliss Thailand is a wedding planner company based in Phuket and Koh Samui. Their refreshing and modern work attracts many couples from all over the world, trusting them to work their magic for their special day."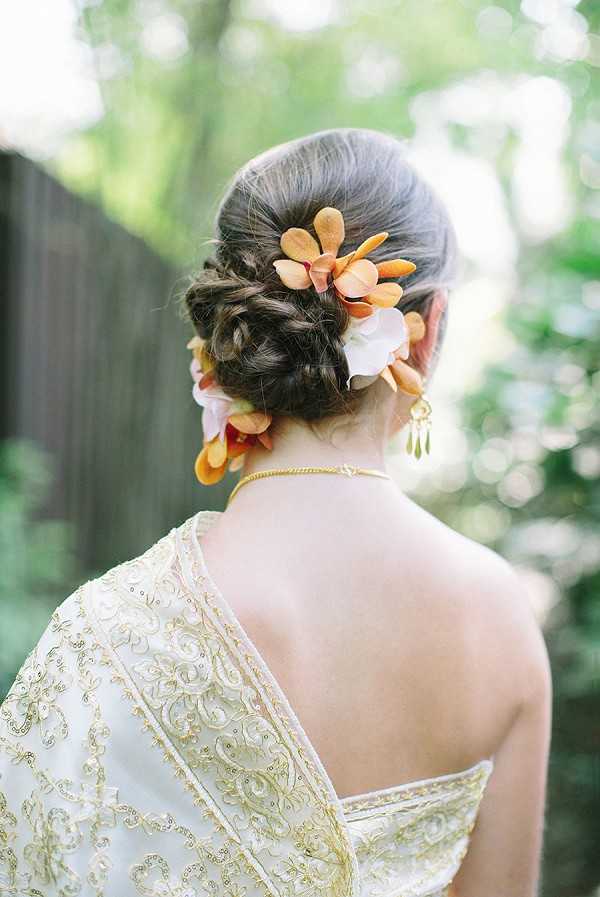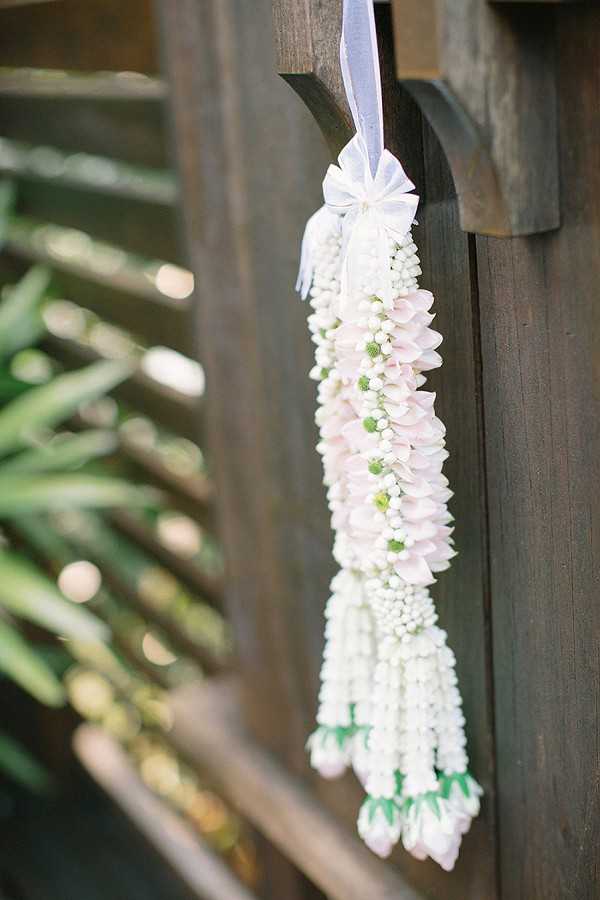 "Away from the tourist crowds, and the bustle of busy areas, Phuket also has a number of serene and exclusive places for a romantic wedding getaway. One of them is Anantara Phuket Villas Mai Khao, a haven of peace located in the north of the island."
"Just entering the property you will feel a welcoming gesture of Thai hospitality, with a background of the cultural and natural heritage of Thailand, only carefully faceted with a touch of luxury. Cut off from the rest of the world, it is in the cool shadow under the fresh banana leaves that the shooting takes place. A gateway made of teak wood guides us to our private villa with its private swimming pool, outdoor bathtub, filled with orchid flowers and a delicate perfume of jasmine."
"A loving couple, exclusive location, exotic yet elaborate decor – what else could you possibly need for a dream wedding? A subtle balance between modernity, luxury and Thai tradition seems to be a perfect solution for a romantic elopement of one's dreams."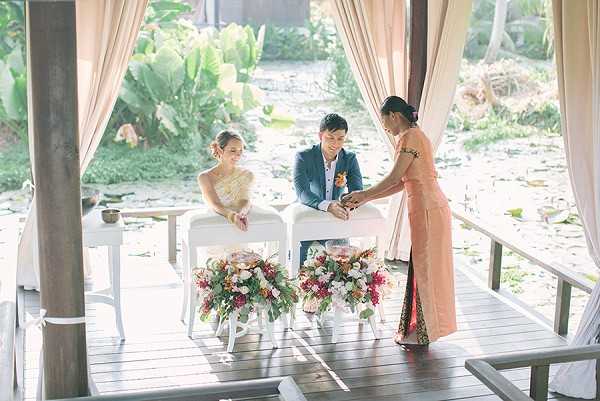 "I am a Franco-Thai photographer, that's why I would love to share this with you! I hope you enjoy it! In love with my two cultures I wished to achieve an inspirational shoot based around these two worlds. I met The Wedding Bliss Thailand, a team of 7 wedding planners who helped me organize this styled shoot. We worked on an inspirational shoot that respects the traditions of a Thai ceremony integrating modernity and simplicity.
This type of food services is perfect for a cocktail reception where guests eat, mingle, dance or just hang out in a lounge area all night long. Through golden details and a luxurious and modern venue we wanted to take our readers to a world of tropical peace."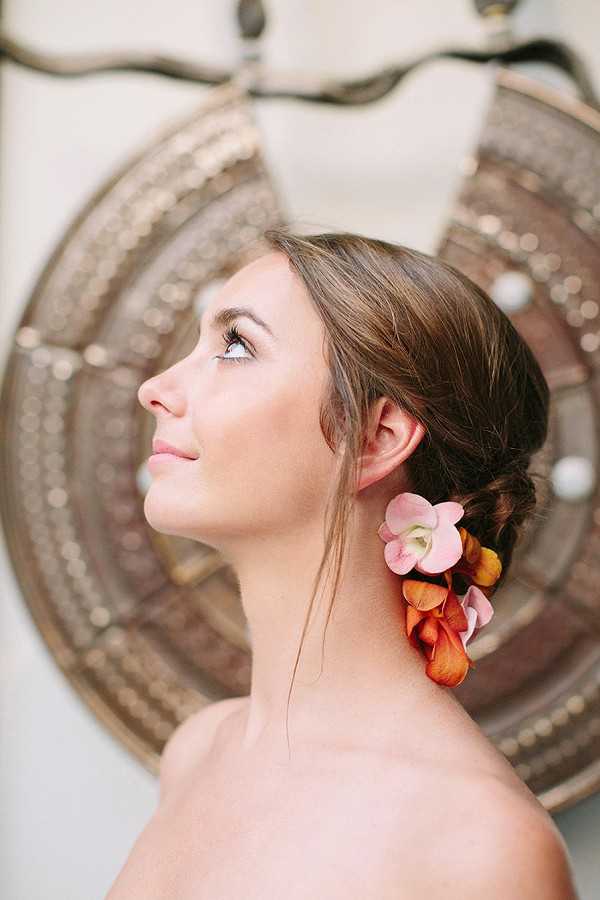 French Wedding in Thailand Snapshot
Wedding Vendors
Wedding Planner: The Wedding Bliss Thailand | Photography: Saya for Studio Ohlala | Florals: I am Flower | Venue: Anantara Phuket Villas Mai Khao | Dinner and Cake: Anantara Phuket Villas Mai Khao | Make up & Hair: Top Make Up Phuket
Save
Save