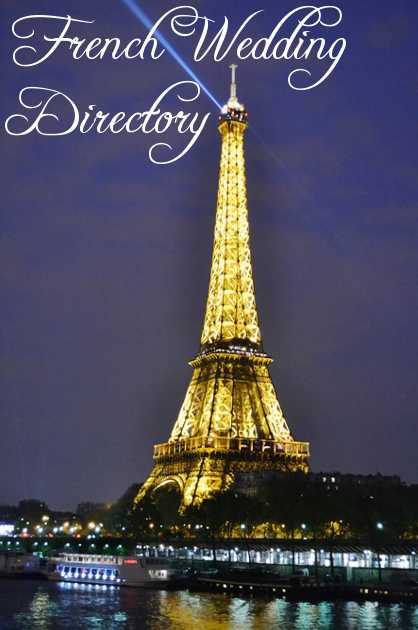 Hello Trulovers, 2013 was a fabulous year here on French Wedding Style and I want to thank you all again for being part of the ever-growing French style loving wedding community.  However we are not resting on our laurels and as a direct result of your feedback I am delighted to introduce the relaunch of our exclusive wedding vendors services collection Amour List, to the French Wedding Directory.
I love receiving your questions which often include how to find quality vendors in the area of France you are getting married in.  So the French Wedding Directory is moving to become part of the blog, and you can access it from any page and post on the blog using the "Directory" pink navigation button at the top of the page.
The French Wedding Directory gives you the opportunity to search for vendors by region in France using the interactive map or region list, or simply browse through all suppliers in a category.
Still at the beginning of your wedding search? Not a problem!  Click on the venue button for a list of wedding venues throughout France, from fairytale chateaus, rustic farmhouses to chic elopement venues.
Choosing your wedding vendors for a destination wedding is a big decision, so as well as the vendors contact details and image gallery, click through to their social media networks to find out more about them.
The French Wedding Directory isn't static and new suppliers and vendors are being added to the list constantly, so be sure to check back if a supplier is not listed currently in your desired region.  To find out about the latest suppliers and offers sign up here for our regular newsletter.
For those wedding suppliers and vendors who read the blog and have a premium service to offer the French style Trulove community, click to find out more about appearing in the French Wedding Directory.
So head over and check out the French Wedding Directory now!
What a great start to 2014 and that's just the start!