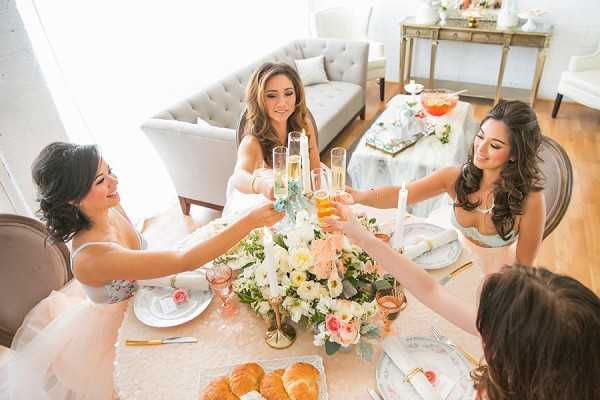 Hello lovelies, oh my goodness are you ready for lots of prettiness to start the day? I'm a little giddy over all these lovely ideas for our topic today… how to create a French styled hen do!
Are you planning a special day for the bride to be? Or are you the bride to be planning a special day for you and your bridesmaids? Whatever the case may be we have some wonderful inspiration to help you get planning a day to remember just for the girls!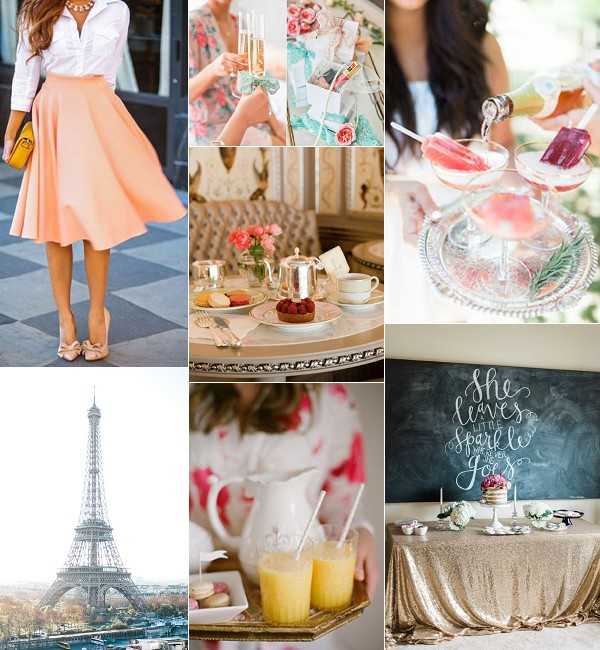 Why not plan a magical whole day celebration starting the day with a chic French breakfast of famous pastries such as almond croissants served with delicious strong coffee (and a glass of fizz just because you can) while you all get glammed up for the day ahead.
After breakfast head out and take a few hours to do something really unique together that you'll always remember. I hear about so many brides creating their own perfume for their big day and I can't think of a nicer way to spend a few hours with your bridesmaids.
Is there any city with a fragrance history quite like Paris? It's the perfect destination for those in search of a defining signature blend and I can't think of a more memorable destination for a hen do than the fashion capital of the world!
During many perfume creation workshops you'll take an introductory journey and enter a sensual world, you'll also be given visual components, much like mood boards to help distinguish what overall fragrance type may appeal to you. The perfumer will guide you through the unique perfume creating experience from start to finish and at the end of the workshop you can take home your wonderful creation.
After all that hard work why not head out for a luxurious afternoon tea at a famous luxury Salon De Thé such as Laduree or Angelina for an unforgettable dining experience. You'll be wowed by the sumptuous surroundings and the prettiness of all the delights.
To finish the day why not head off for a cocktail evening before heading out to one of Paris's famous theater shows The Phantom of the Opera, The Moulin Rouge or the world famous Cirque du Soleil which promises to evoke imagination, invoke senses and provoke emotions. What a way to end the day!
If Paris is a little too far to travel why not do all the above in the amazing capital city of London. All these activities and ideas can be adapted to your perfect destination for a memorable experience you'll all enjoy.
We'd love to hear how you plan to spend your hen do in the comments section below.
With love,
Christina x
Credits
Inspiration Post Created by Christina Sarah Photography | 1st Image:  Je T'aime Beauty
Inspiration Board: Top Left Image: Outfit Inspiration |  Middle Top Image: Je T'aime Beauty | Top Right Image: Ainsley Rose Photography | Middle Image: Laduree | Bottom Left Image: Anna Grinets Photography | Bottom Middle Image: Laura Murray Photography | Bottom Right Image: B. Jones Photography | 2nd Image: Dior |
Save
Save
Save
Save
Save