It's Pancake Day!  In the UK it is Shrove Tuesday or Pancake Day, the day preceding Ash Wednesday, the first day of Lent.  So what better way to celebrate and include a French twist with French style crepes recipe by professional chef, The Kitchen Ambassador!
Peter Wallace aka The Kitchen Ambassador is a professional chef/caterer living in the Loire Valley area, having previously been the private chef for the Australian ambassador in Brussels, Belgium feeding prime ministers and other high profile clients including the NATO secretary general Anders Fogh Rasmussen and Kevin Rudd and American ambassadors!
Setting up home in the Loire Valley, The Kitchen Ambassador offer services for wedding catering, bespoke wedding cake design and even have their own cookery school and offering foraging classes. Peter has kindly put together this French style crepes recipe and tutorial, so be sure to read through and go shopping, in order to make your French crepes tonight.
Crepe batter
Ingredients
300g plain flour
700ml milk
3 eggs
25g melted butter
1 pinch of salt
Method
Weigh and sift the flour into a bowl. Add in the pinch of salt. Make a well in the centre and add the milk in a steady stream while whisking continuously to form a smooth batter, making sure there are no lumps. Add the eggs in and continue whisking until the mix is smooth and everything is incorporated. Add in the melted butter and mix again. Pass through a strainer into a bowl, cover with cling wrap and refrigerate for at least an hour before using.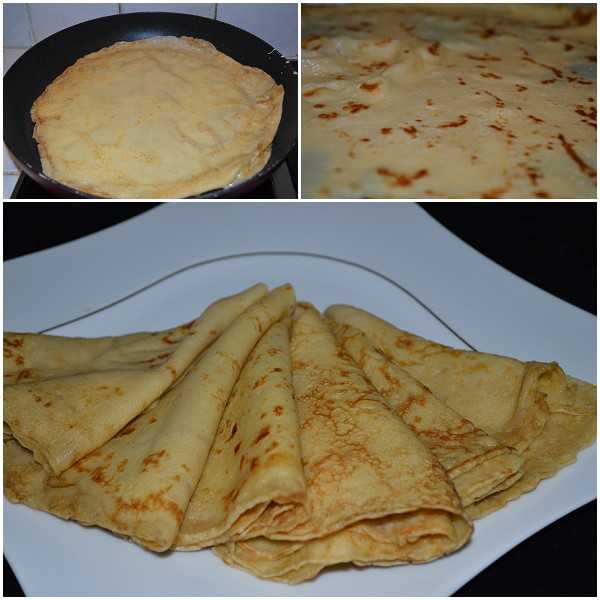 For cooking the crepes get the pan nice and hot. Ideally an iron pan that has been seasoned, meaning it has been heated with salt to render it non-stick or you can use a good non-stick pan also. When the pan is good brush it with melted butter (preferably clarified butter). Then add in a couple of ladles of batter mix and swirl the pan so the mix finds the edges and coats the pan nice and thinly.
It should start to cook very quickly and when the colour changes it is time to flip it over. You can choose the flip with the pan method (the more fun but risky way) or using a spatula carefully flip it over. It should have patches of brown but not too dark either.
Filling#1 Raspberry Purée
Ingredients
125g of washed raspberries
Zest & juice of 1 orange
80g caster sugar
Method
Combine all of the ingredients in a sauce pan and cook for about 10 minutes. Pass the mixture through a sieve, set aside and allow to cool.
Filling#2 Mango & ginger purée
Ingredients
1 ripe mango peeled and chopped
1 orange zest & juice
1 lime zest & juice
½ thumb size piece of fresh root ginger peeled and chopped finely
1 cup of water
2 table spoons of caster sugar
2 table spoons of Triple sec or similar orange liqueur
Method
Place all of the ingredients into a sauce pan and cook gently for about 12-15 minutes or until the mango is breaking apart. Push as much as you can through a fine sieve to get a smooth purée. Set aside to cool.
Filling#3 Rhubarb purée
Ingredients
3 nice stalks of rhubarb
150g caster sugar
1 split vanilla pod
½ cup of water
Method
Wash and chop the rhubarb into 1 inch pieces, then add the rest of the ingredients into a sauce pan and heat gently for about 12-15 minutes. The rhubarb should be going into mush at that stage. Pass everything through a fine sieve to give you a nice fine purée. Leave aside to cool.
The crepes can be served warmer or cold, and they are just as good either way. Spread the sauce on your crepe, roll it up and enjoy. The sauces can be used for many other uses also. For example as a breakfast spread, or with ice-cream, or any dessert you would like really.
Thank you to the Kitchen Ambassador for sharing his personal recipes and I can't wait to try these out tonight.  Be sure to check back next week for the regular wedding inspiration boards!