Happy first of the month lovely FWS readers! It's officially the month of Spring so why not join us for some beautiful French secret garden wedding inspiration with today's styled shoot.
A garden wedding is always a good idea especially when the garden is bathed in beautiful French sunshine. When creating my own garden wedding I personally found that I wanted to hire pretty French furniture to help with the look and feel of the day. I loved the idea of Louis XVth furniture on the lawn to mimic an inside outside feel. I also loved the large drink dispenser ideas on Pinterest that I came across.
I struggled to find a lovely supplier to help me create my ideas, I wish I'd known about French Antique Wedding as they have some really stunning French antique furniture to hire, helping to set the tone perfectly for your big day! They even have a gramophone which would have sounded wonderful with our wedding day music selections!
I wanted a relaxed but chic feel to my wedding and the furniture and props really added to this and were a vital part of the decoration. I spent many an hour creating and sourcing each item from flea markets, car boots also know as Vide Greniers here in France and taking a few bits from my own home. It would have made planning much simpler with a supplier like French Antique Wedding.
Let's set off on a romantic escape to a secret French garden wedding inspirational shoot planned by French Antique Wedding and beautifully captured in this short video by Martin Geisler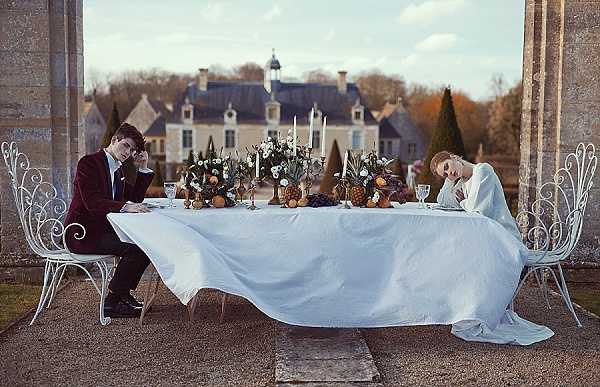 Valerie from French Antique Wedding takes us through this unique shoot:  "We dreamed of a romantic gazebo, with graceful birds, fairy ark, fluttering screens, exotic flamingos, shimmering umbrella, poetic kiosk, antique basins, an alluring garden and a mischievous peacock."
"We found the garden of our dreams in the heart of Normandy. It dated from the second half of the seventeenth century and was created by Mansart."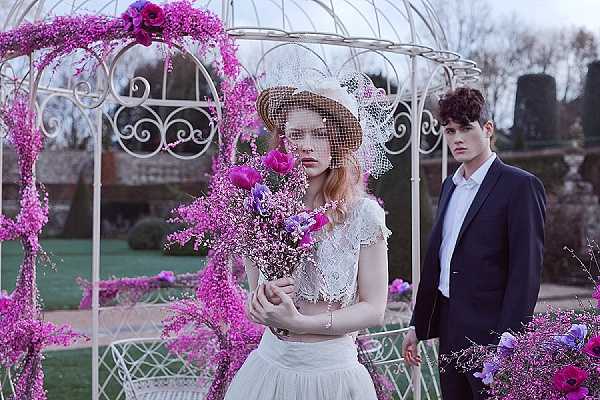 "This French garden of four terraces, was decorated with very refined decorations: banisters with acanthus leaves, vases, pilasters and consoles. The delicacy of tree sizes was remarkable: Holly ball, boxwood topiary. Precious stone carvings and Italian embroideries awakened his poetic soul and splendid fountains gave life to this whimsical garden."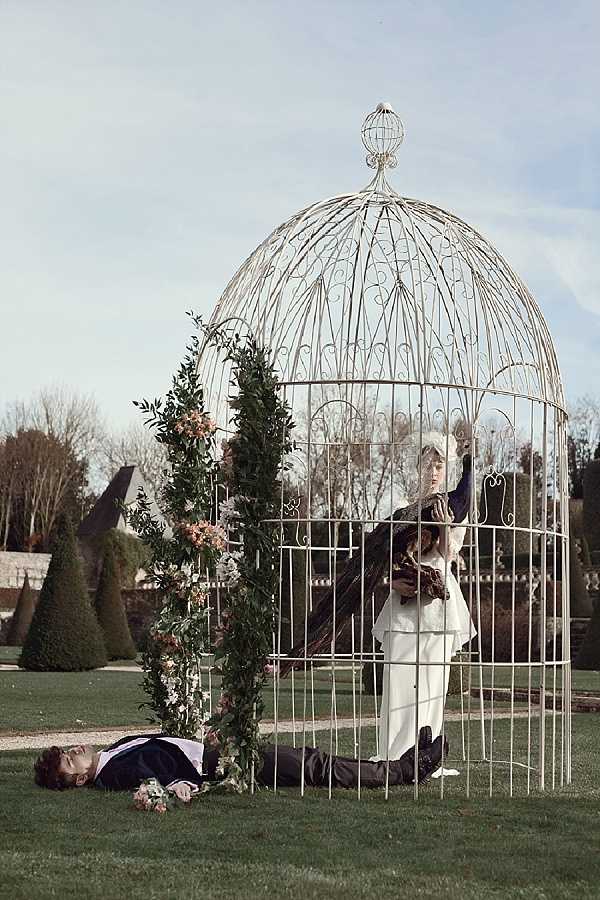 "The shoot features the new "Secret French Gardens" collection from French Antique Wedding, a vintage rentals company based in Normandy, France."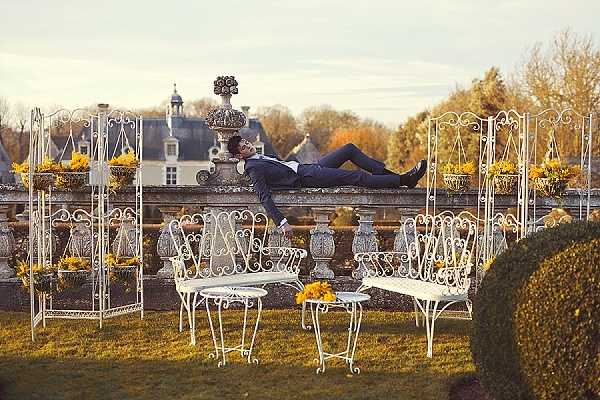 I'm now dreaming of a garden chateau wedding, what could be more perfect!
With love,
Christina x
French Secret Garden Wedding Inspiration Snapshot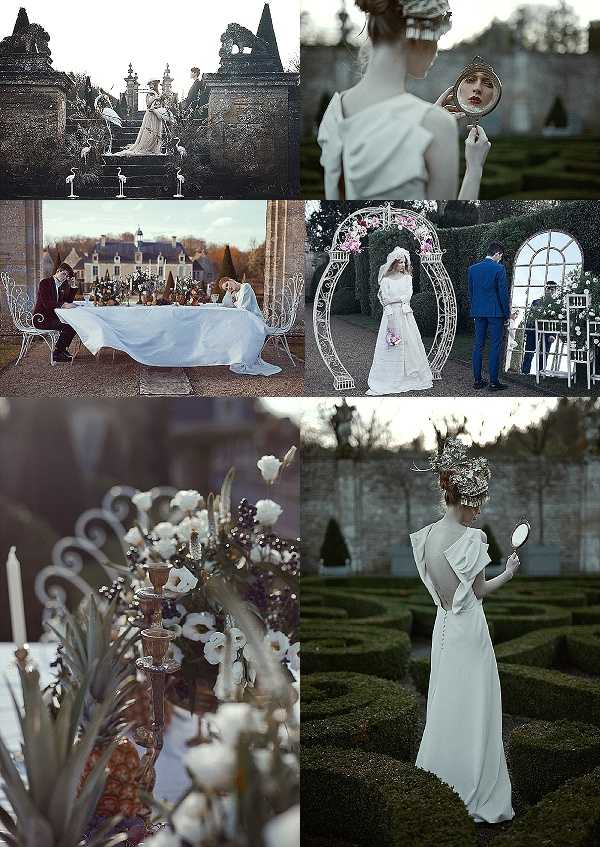 Wedding Vendors
Art Direction: Valérie de Taillac | Photography: Marta Bevacqua Photography | Vintage rentals and floral design: French Antique Wedding | Model: Eleonore Léger | Model: Raphael Say | Make up: Meyloo (B Agency) | Hair style: Adélie Balez | Dresses and Accessories: Victoire Vermeulen | Jewelry: Marie-Hélène de Taillac | Costumes: Samson
Video credits: Film maker: Martin Geisler | Chief Operator: Virginie Pichot | Musical composition: Sylvain Livenais (Spectral Approach) | Post production: Karus Films