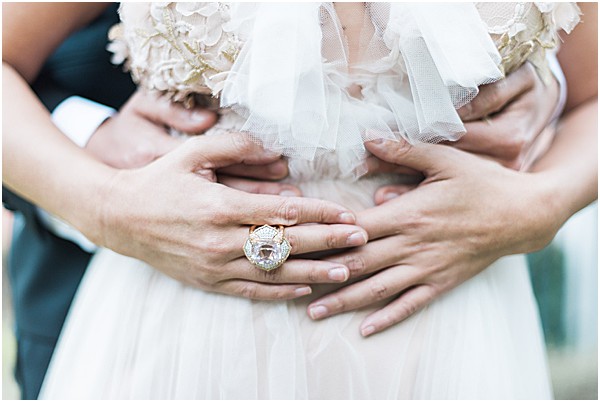 All the recent sunshine has us so excited for warmer weather and more summer French Riviera wedding inspiration! What a great spring it has been so far. So many spring weddings with blossoming flowers in full effect. Let's hear from English florist Claire Lyons of Dandelions and Grace to hear all about how she captured this season's essence in this styled shoot.
Spring is a wonderful time of year to get married in the South of France. With the promise of warmer weather and the landscape bursting into life, it is no surprise that many couples are now choosing this time of year for their big day.
For this inspirational shoot, we wanted to create a modern feel filled with soft luxurious textures, and organic romantic spring blooms in an array of colours perfect for the season.
Natalia from My Riviera Weddings brought together an amazing team of vendors to create the fabulous look incorporating French haute couture on the Côte d'Azur.
My Riviera Weddings was born out of years of event organizing in the luxury industry for VIPs.  Natalia has flawless attention to detail, creative imagination and is so dedicated to her craft. My Riviera Weddings offers the crème de la crème of products, vendors and exceptional venues. They surely bring the most special day to light!
This venue was stunning. A luxurious contemporary villa situated on the heights of Super Cannes with breathtaking views of the Mediterranean and the jewels of the Côte d'Azur.
The venues beautiful outdoor spaces and interior were the perfect backdrop to showcase the stunning array of bridal designs.
The couples featured are real-life couples recently engaged and planning their weddings in the South of France. They got to experience a little taste of their big days and really enjoy moments that pass too quickly on the real wedding day. Each bride had a choice of two different looks featuring stunning bridal wear from Geraldine Daulon Paris and Nordic Angels Monaco by Marketa Häkkinen. With expert hair design by Kellee's Hair Design and stunning make up by red carpet VIP artist, Irena from Allure Make Up finishing off the looks – the girls looked so glam!
The grooms were dressed by Crisoni Monaco and all the couples got to choose priceless diamond jewellery and cufflinks from Maison Vitale 1913 Monaco.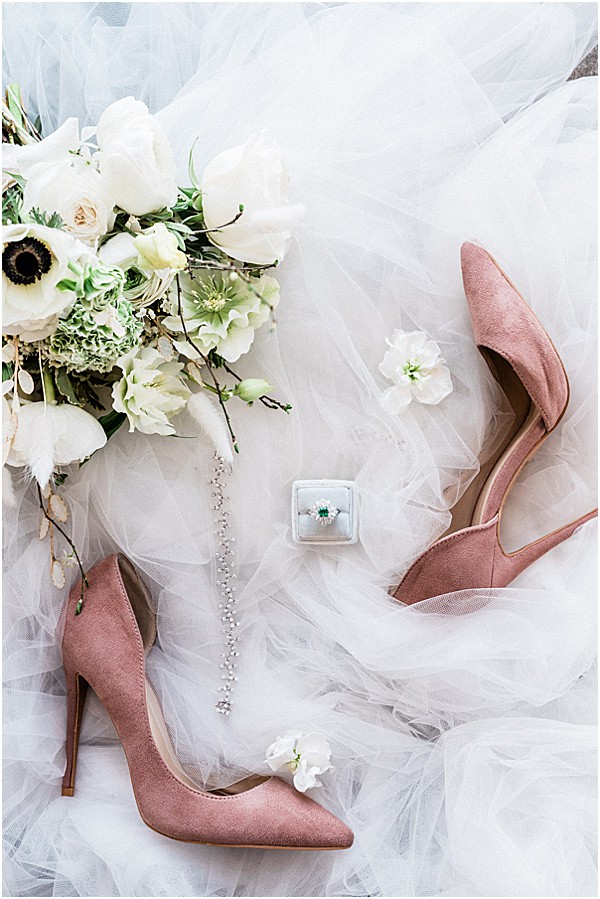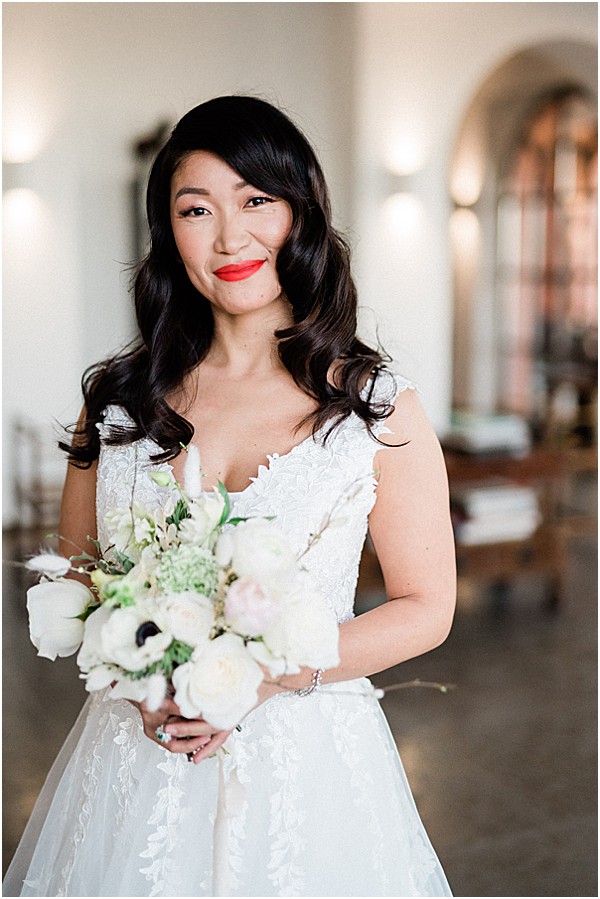 The florals were designed by Claire from Dandelions & Grace who is based in Grasse, the renowned perfume capital of the world. Taking inspiration from the surrounding countryside and the delicate spring blooms that are grown in the area for the perfume production, the bouquets incorporated soft pastel tones with touches of amethyst for something different.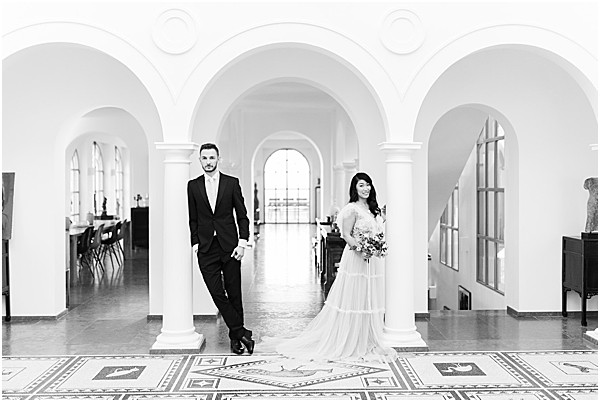 In late spring the fields around Grasse are awash with rose de mai grown for the most celebrated perfume houses in the world including Dior and Chanel. These flowers, known as the rose with a hundred petals, were an inspiration to this ever-popular garden bouquet. We filled it with an abundance of flowers giving a 'just picked' appearance.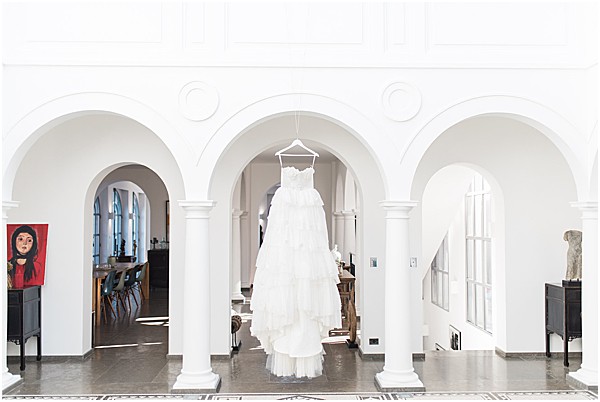 The fantastic talented photographers, Jeremie Bertrand and Christophe Serrano, both experienced in Fine Art wedding photography, captured the unique light of the Côte d'Azur perfectly.
This French Riviera Wedding inspiration in Grasse has us so excited for Summer weddings and bridal styles. We are reminiscing on what a great Spring it has been so far. We can't wait to see what these vendors have in store for us next season! Stay tuned.
To find your wedding vendors on the French Riviera wedding, search the French Wedding Directory
French Riviera Wedding Inspiration Snapshot

French Rivera Wedding Inspiration Vendors
| Venue Villa La Noiseuse | Planner My Riviera Weddings | Florist Dandelions and Grace | Photographer Christophe Serrano & Jeremie Bertrand | Bride Dress Geraldine Daulon & Nordic Angels | Accessories Maison Vitale Monaco |  Suit Crisoni Monaco  | Make Up  Allure Make Up | Hair Kellee's Hair Design |