The blog is awash with Hollywood glamour wedding ideas today, as I showcase a photo shoot staring Melissa Ladd of Prête-Moi Paris by Wedding Institute.  If you are passionate about the world of weddings and marriage and are looking to make it your dream career, then Wedding Institute France is the place for you.  They offer training in many aspects of the wedding industry for styling and design to the business of weddings and can help you fulfill your dream of starting a wedding business.
Today's Hollywood 20's inspired photo shoot was part of the students final examination piece to become accredited.  The shoot was the culmination of the 5th session of the course which including theme styling, working with suppliers and of course the photographer to achieve the final 1920's Hollywood glamour wedding ideas shoot that you see below.
Assisting the students was Frédérique Sivadier from The Wedding TeaRoom who you might remember was the creative force behind the sweet french flair inspiration shoot.  Frédérique says: "For my part,  I organized and I decorate weddings for 17 years but since a decade with the facilities of the image and exchange ideas with internet, marriage has changed in France. I love to train students and have them share their experiences, it is a real passion for me and I'm really proud of them and what they have managed to do for the first time and so little time!"
In addition we have a little look behind the camera as the students set up for the shoot.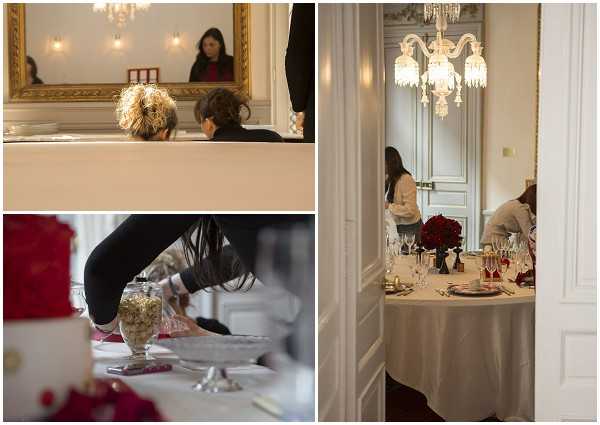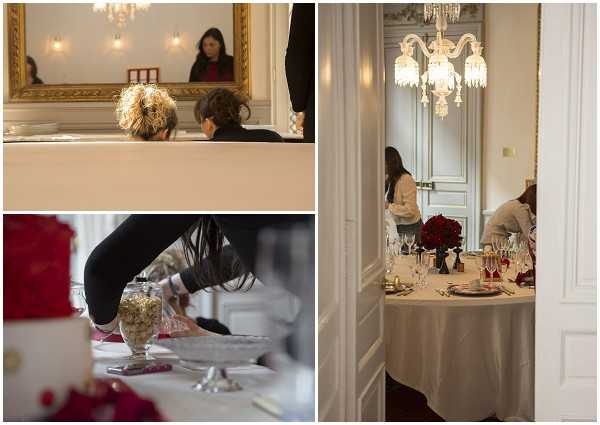 And for the main Hollywood styled photo shoot: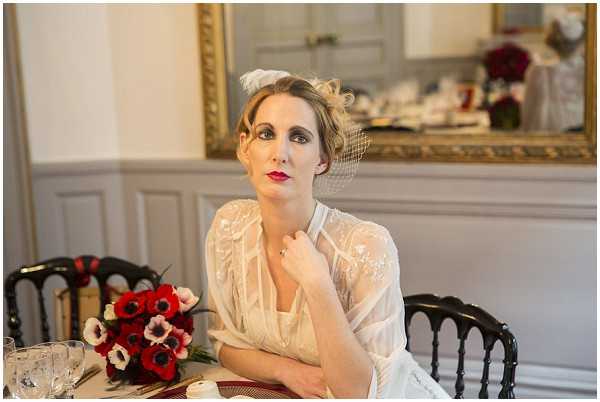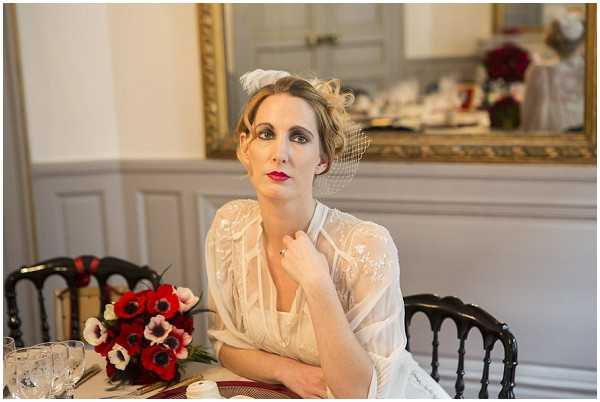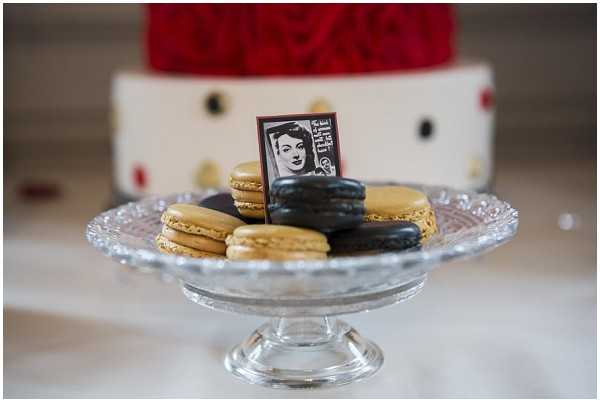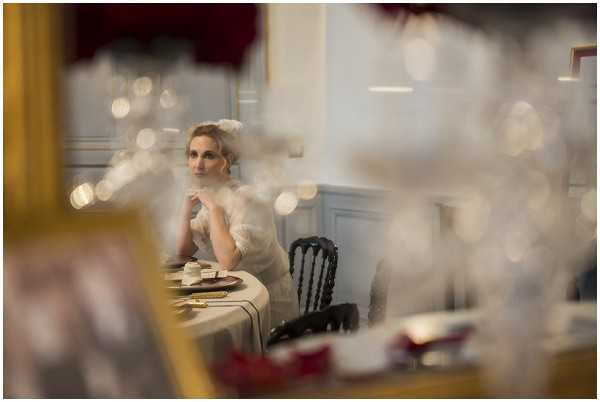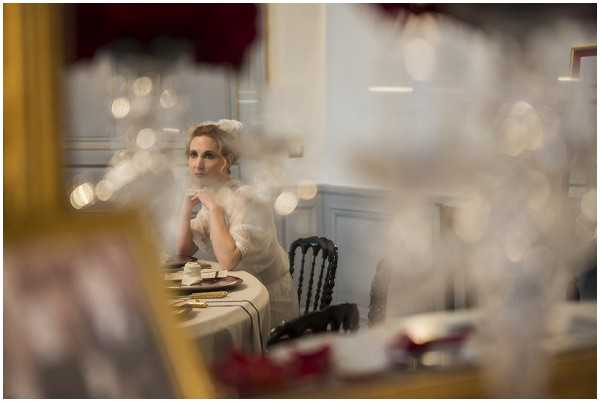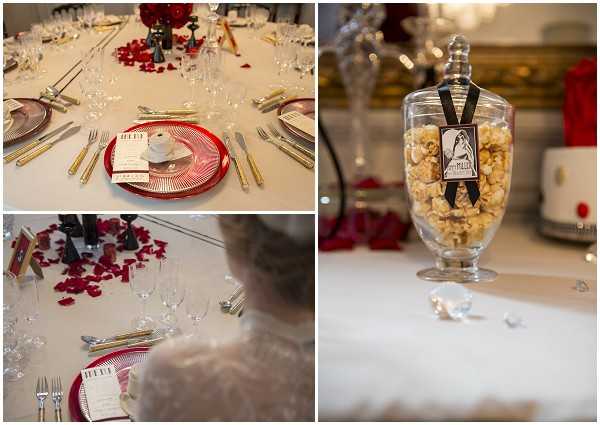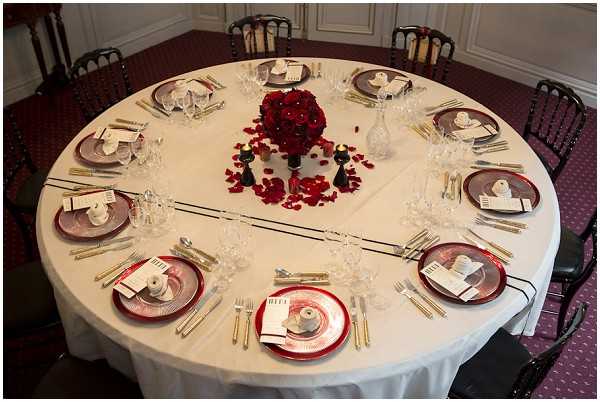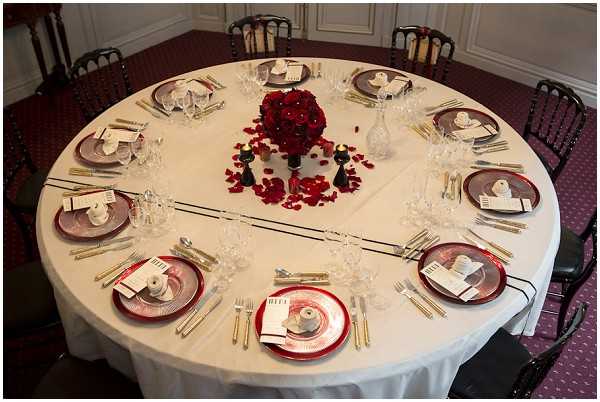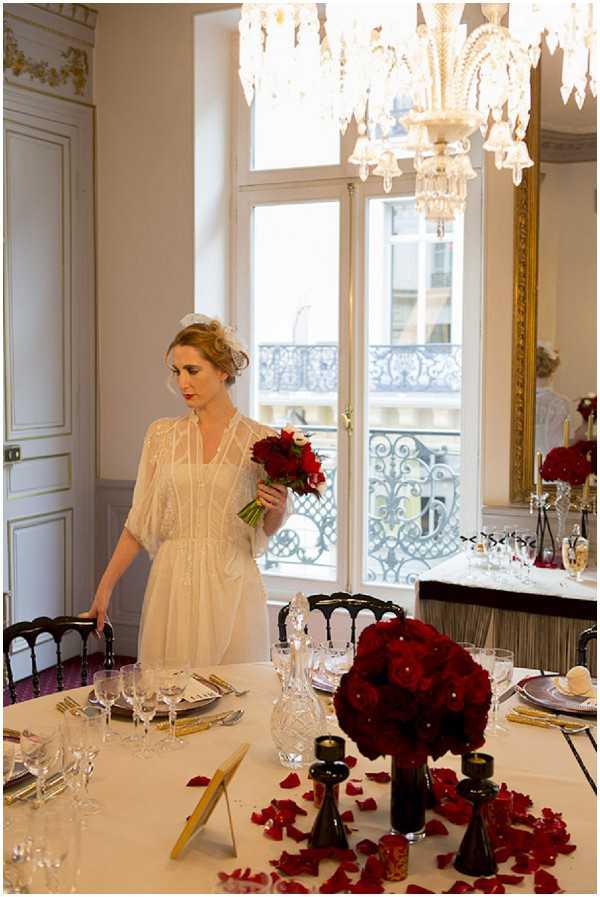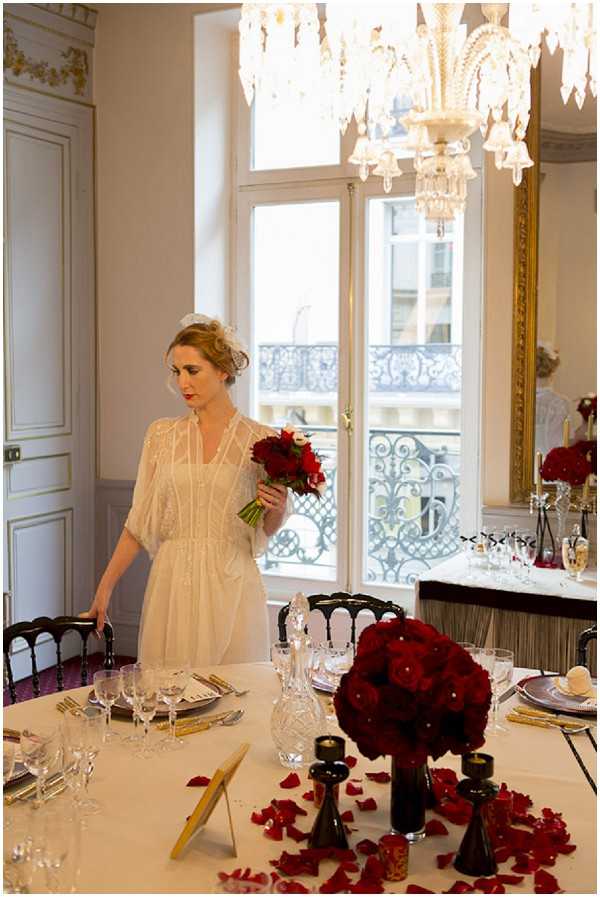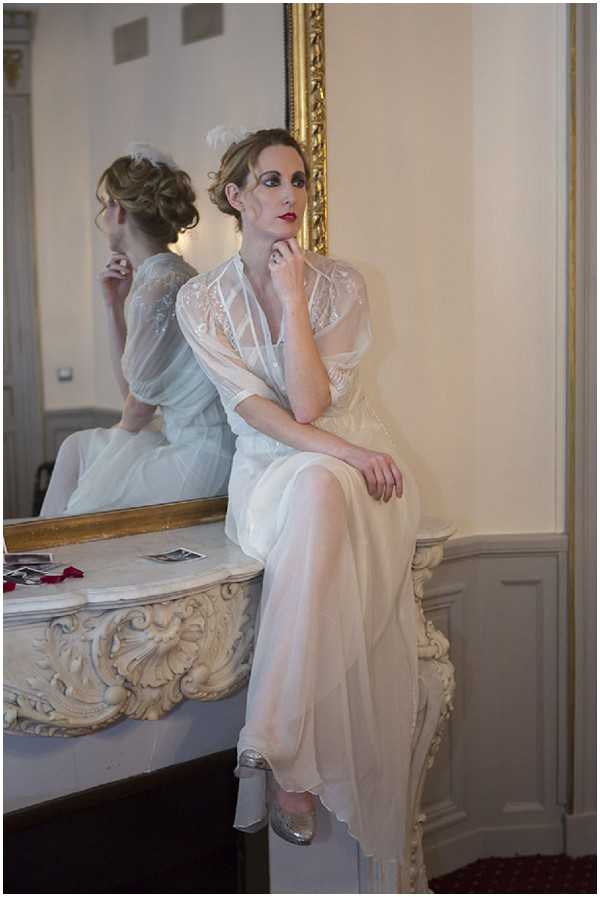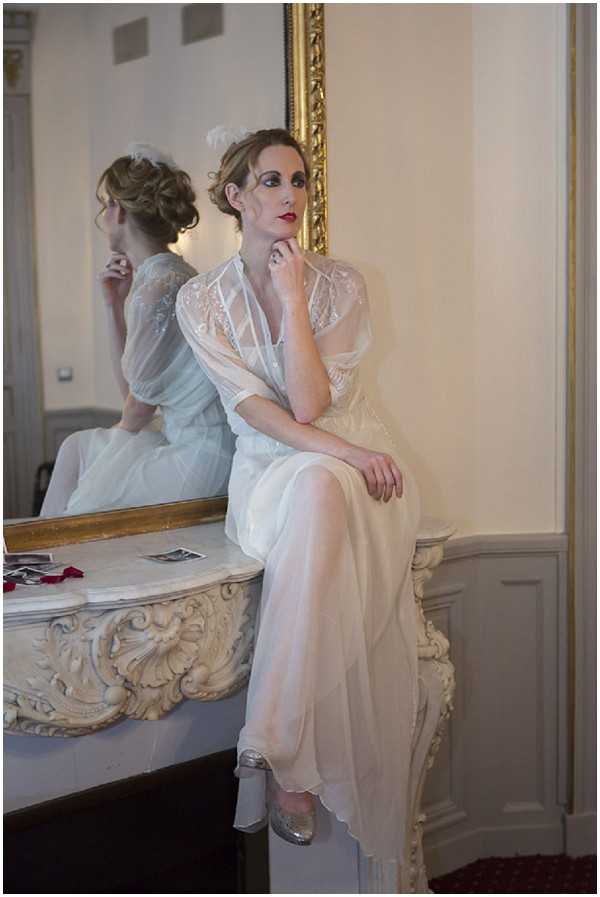 Love, love and LOVE this vintage inspired photo shoot and the vintage Dior dress is just fabulous.  Check below for a list of vendors included in the shoot.


Wedding Suppliers:
Organisation : Wedding Institute
Design : Wedding Institute Students (Elisabeth BABIN  CHEVAYE, Sabrina COSSAVELLA, Alexandra DELMAS, Audrey DEROLLEZ, Christelle EMPEYROU BROUCAS, Sandrine LAVALL, Guylaine LECOURT, Corinne MAILLET ) & Frédérique SIVADIER (The Wedding Tea Room)
Modele : Melissa Ladd-Schulz
Wedding Photography : Noël FOUQUE (Instant de vie)
Wedding Dress : Christian DIOR
Accessories : Bijoux en Pagaille
Hair + Make up : Elisabete Godart
Venue : Servcop Haussmann Paris
Tableware hire : Maison Options
Bridal Bouquet : Lily Griffiths
Wedding Cake : La lettre Gourmande
CupCakes : Comme un gâteau
Macarons : Ladurée & Pierre Hermé