Welcome to another week and I hope that you all had wonderful weekends.  I have another corker of a real wedding to start the week Christina and Simon's epic French countryside wedding in Vendee captured by Anneli Marinovich.
Christina and Simon's really is a truly movie worthy love story, complete with relocation to France, renovation project and no forgetting planning a wedding in their as well.  Anneli has captured not only a beautiful wedding with vintage touches and delicate styling details, but also a glimpse into the stunning Vendee and Poitou Charentes.
Christina and Simon both take us through their big day and love story. Si: "Chrissy & I started dating in 2004 after meeting at a friend's house party. I remember meeting Chrissy for the first time as a slightly shy but confident young women and we hit it off almost immediately. She was so easy to get along with and chat to; it was like we had known each other for years! I remember Chrissy and her mother telling me that Chrissy went home from that house party with stars in her eyes so I guess I made an impression, I know Chrissy certainly did with me!!
We continued dating for another two years and in 2006 'the question' was popped. We'd gone into Chester for the afternoon and I proposed on one knee at an old band stand by the river in the city and thankfully Chrissy said yes, although I do recall her seeming a little overcome at time 🙂 To celebrate our engagement we had a lovely engagement party with all of our close family and friends just before we moved out to the beautiful Vendee region of France.
From that point our wedding plans took a bit of a back seat as we adjusted to living in a new country, learning the language and buying our first home together. It took us a while to find the home we now love, but when we did find it we knew it was the one! Making our house our home has been an enormous renovation project for three years so far and it is from all this hard work that our love for all things vintage has come from and set the tone and style for our wedding here in France."
Si; "We chose to have our wedding ceremony in the church of Mouilleron en Pareds, which is our local village church, as it is a magnificent church, set in the centre of the beautiful village where we bought our first home together. Our house is only a couple of minutes' walk from the church and we get to hear the beautiful bells playing various tunes prior to ringing out the time every day throughout the year. It is such a wonderful sound to hear and we could not think of a more special place to take our vows together and we hope to one day have a christening at the same church.
For our wedding reception we had looked at a few local châteaux but due to intimacy we wanted for our wedding we spoke to Chrissy's parents and asked them if they would be kind enough to allow us to hold the reception at their home in La Caillere-St Hilaire. Thankfully they were more than happy for us to do this and we were so pleased as their home holds so many happy memories for us and the grounds are just stunning. We could not think of a more relaxed setting for our vintage garden party inspired wedding. "
Chrissy: " Buying our first home together in France as Si said really inspired our love for all things vintage. Living in France has been a wonderful experience….Paris, The Loire Valley, The Chateaux, The French Furniture, Their Houses, The Quirky Streets… it's just all so romantic.
I have personally loved the decorating and styling stage of our renovation, inspired by all things vintage, French and shabby chic – the house gave us wonderful inspiration for our wedding day. Living in France and buying our very own bit of French history, we have really come to love and appreciate the beautiful romantic French style.  Si introduced me to Pinterest so I could collect all my wedding ideas in one place."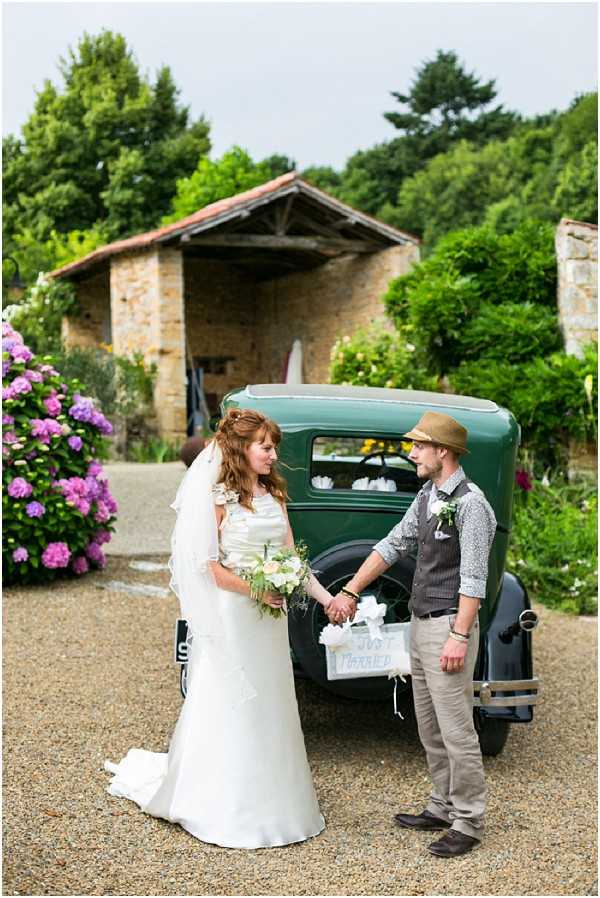 Chrissy: "The wedding really was a huge team effort all our family and friends really rallied round and worked so hard to help us create the perfect day. My parents worked so hard getting their beautiful home all prepared for the big day. To style the ceremony we used bunting that our sister in law Olesia made, Simon's mother Lynn created our wonderful cross stitch table names. Si's aunt Janette decorated the church for us with flowers and tulle on the pew ends….
It was a lovely surprise when we went for our wedding rehearsal the night before. We sourced pom poms from EBay which was something I'd seen used often on Pinterest and I loved the effect they created.  We also used old suitcases a vintage typewriter, vintage phone and other pretty bits and bobs – these were all lovingly collected from vintage fairs and Vide Grenier's and Emmaus.
We even had handmade garden games….hoopla, croquet and a wonderful coconut shy all lovingly made by the lovely men in my life and of course a girlie touch here and there from us ladies. Si handmade the sign post himself in the garden one very hot day during July it was painted by me and our lovely young bridesmaid…who was a wonderful little helper throughout!
We really wanted to carry the vintage theme throughout all aspects of the wedding where possible. We found flower inspiration online and I set up my own vintage flowers board on Pinterest so that I could share it with our Florist, Brin De Paille We were so pleased with the flowers, the bouquets were exactly what we wanted.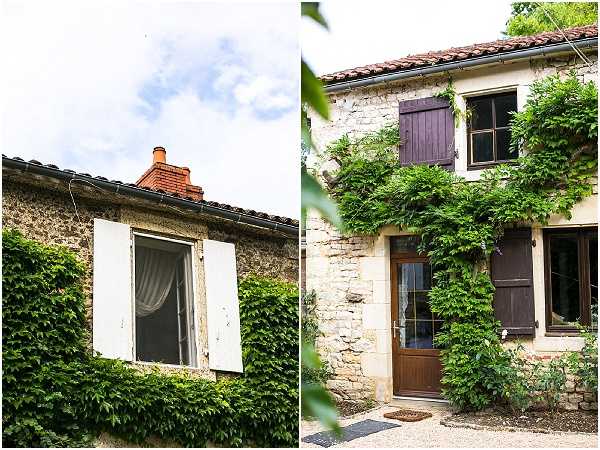 We had macarons instead of a traditional wedding cake because we both love them and love the supplier, L'Atelier du Caramel.  A lovely friend also made us some yummy cupcakes.  We displayed the macarons and cupcakes on a beautiful cake stand from Opulent Treasures in white to give a vintage feel. I think decorating the veranda where our evening meal and disco took place had to be my favourite. Anneli took some beautiful evening shots and the Armoire and tables and little twinkly lights looked wonderful.
To help set the tone, we also had era inspired music played during our afternoon tea such as (Songs from Ella Fitzgerald, Michael Bublé, Louis Armstrong, Nat King Cole, Bing Crosby & Frank Sinatra).It really created a wonderful atmosphere and all our guests wanted a copy of the playlist. Thinking about it after it would have been a great favour to make.
During the search for our wedding photographer I realised the kind of work I'd been looking for didn't really exist where I was looking so I continued my search on the internet. I did my research made my list of favourites and sent out my emails to photographers in France and England. I think this was around March so knowing we only had 4 months was a bit concerning, as I thought most would be fully booked.
During the search I was recommended to contact the lovely Anneli Marinovich. I was told she did destination weddings and when I visited Anneli's website and had a look at her work I really fell in love, so I sent off my email and had everything crossed. Luckily for us she had our date free and was willing to come out to the Vendee….I was overjoyed…although I did feel the pressure then, I wanted everything to be beautiful for Anneli to capture. We are so thrilled Anneli was our wedding photographer, we adore our pictures and will treasure them for a lifetime.
We were sure we wanted caterers as we really wanted it to be a relaxed day for all our family and friends and we thought catering ourselves would just create a lot of stress on the day. We knew of a little café in the beautiful picturesque village of Vouvant so we made an appointment to chat with the lovely English owners and they were more than happy to create our English Afternoon Tea and Evening BBQ. The food was lovely and it was really lovely not having to think about that part of the day.
Chrissy: "My dress was not the usual romantic bridal dress story; it was far from champagne and tears of joy! I was very happy with my wedding dress in the end even if I did choose it only 8 days before the wedding. It was a rather stressful experience and one I can laugh about now although at the time it was far from funny.
It's a bit of a long story that I won't bore you all with but it all worked out in the end! We actually think it was meant to be, as it went perfectly with my sister's wedding veil she had worn 15years earlier. She let me use the veil as my something borrowed, so it really added a very special meaning to my outfit, you never know my niece might even where it to hers in 10years."
Chrissy: " My favourite part of our wedding day was….well there were a few…My relaxing morning spent with the girls and my mum & dad getting ready at our home was wonderful and I love the pictures Anneli took which are very special to me.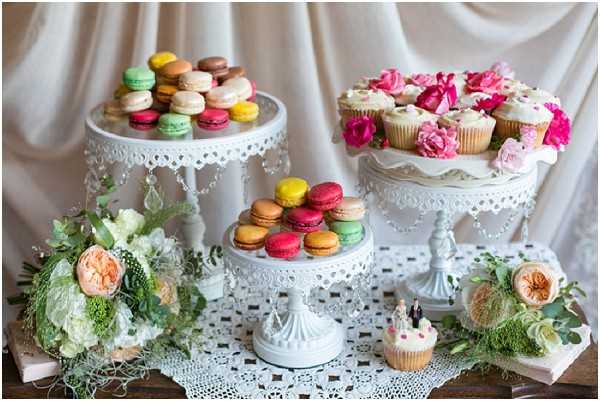 I also remember being so nervous walking down the aisle, my dad didn't think I'd make it bless him. But when I saw Si standing there waiting for me, it all became real and I was just so happy to be walking down the aisle to marry my best friend.
The rest of the day seemed to zoom by, the speeches were wonderful and very emotional, such a special part of the day which we have on film. Before I knew it we were doing our sunset balloon release, a Michael Bublé song was playing 'Everything'….I just thought wow what a magical day, that song takes me right back there now whenever I hear it."
Si :  "My favourite part of our wedding day was the service. The vicar was amazing & made us both feel so relaxed. But the icing on the cake for me was when I snuck a look over my shoulder as Chrissy was coming up the aisle, she looked absolutely stunning, I got such a rush of emotions & the biggest lump in my throat. In that moment I knew that this was going to be the happiest & best day of my life… And it really was!"

Wedding Suppliers:
Wedding Photographer: Anneli Marinovich Photography || Wedding Venue – local village church
Wedding Reception Venue: reception at Christina's parents' home in La Caillere-St Hilaire ||
Wedding Dress: Espace Mariage in France || Bridal Accessories – Christina's aquamarine & diamond ring from Chisholm Hunter ||  Wedding Decorations – Pom poms from Ebay || Veil/Headpiece – The bride's sisters's (about 15 years old) || Brides Shoes: San Marina, La Rochelle
|| Accessories all from Monsoon – Necklace + Earrings + Bracelet + dress rings by Stella & Dot
|| Grooms Suit – Suit, hat and shoes from Devred 1904 + scarf made by the mother of the bride ||
Bridesmaids Dresses – Zara || Young Bridesmaid – Monsoon || Flowergirl Dresses – Next || Pageboy outfit – Sergent Major || Flowers – Brin De Paille || Macarons – L'Atelier du Caramel || Bride and Groom Place Settings – Vintage Twee || Afternoon tea menu – Vintage Twee || Catering Company – Cafe Cour du Miracle  || Balloon Release & Fireworks from – Sarl Horizons  || Bows and seat covers from – Glori Housse || Vintage crockery, vintage fairs, car boots || Tea china – PiP Studio + Typically English