Good Morning FWS Readers and Happy Pancake Day! We are excited to share with you a French Countryside Wedding at Château de Puissentut whilst you tuck into those all delicious pancakes. This Château in particular is located in the French Countryside in the South of France and can we just say, these images captured by Jesus Caballero are incredible. The details involving the wedding decor and venue are minimal but rustic and we love it!  It really adds that personal touch that comes across in these wedding photos.
Read on to find more about this couples love story…
Wedding Details
We chose the venue because we were after a rustic, intimate ceremony and reception. We booked the venue after exchanging emails with Andrea and DK without even visiting it! But the gamble paid off and our first visit a few months before the wedding was fantastic.
The Château is beautifully located in the midst of French countryside, with breathtaking views.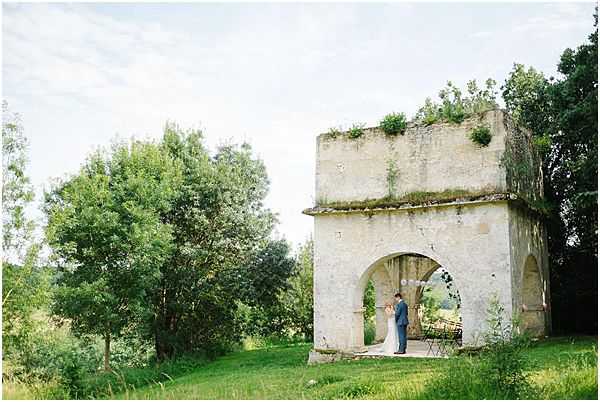 The pigeonniere – where the blessing took place – was a really unique place, with lovely views and a truly special feel and receiving our blessing there was highlight of the day.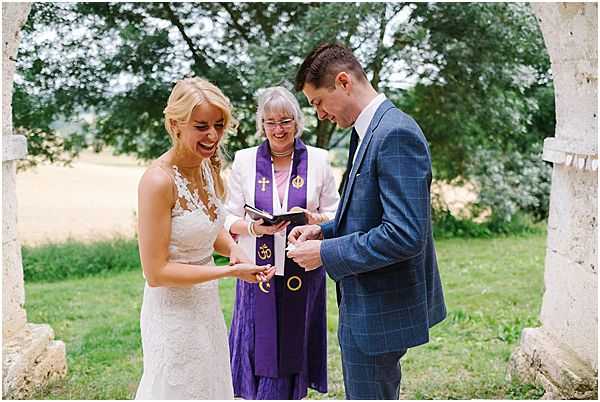 Flowers – wedding guests own creations using wild flowers growing around the Château.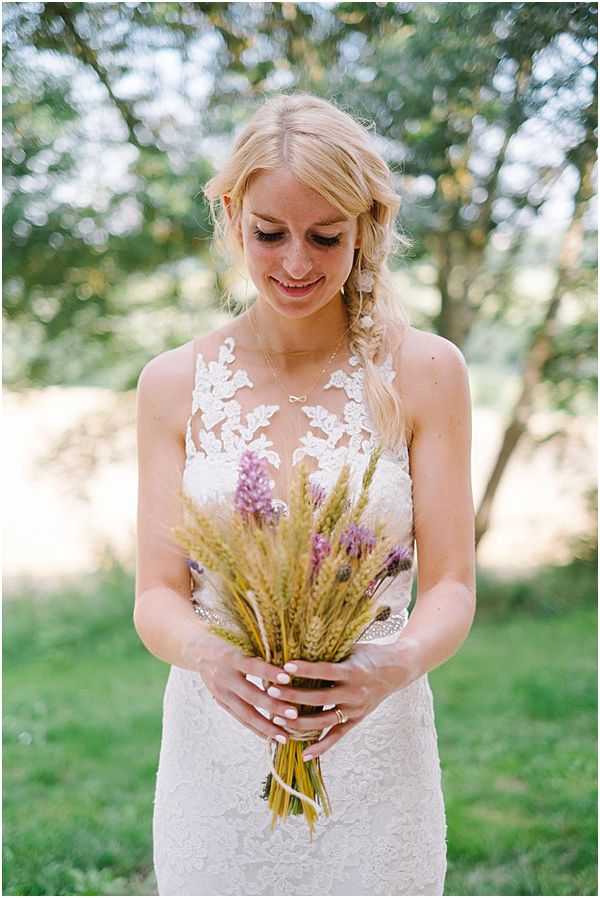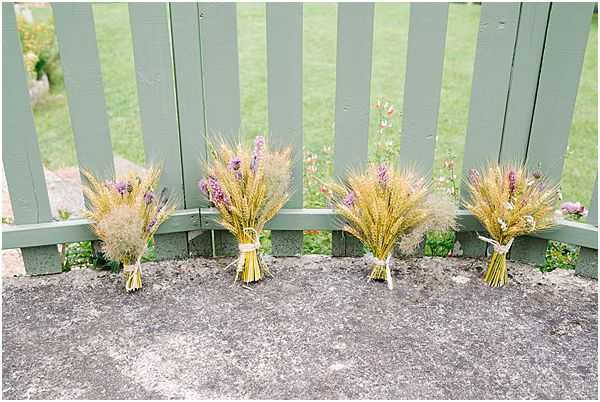 We chose Thibault as our caterer and his food and service were outstanding, with many guests commenting that it was the best food they had had not just at weddings but in general.
Music was provided by a jazz guitar trio during dinner and for the initial dancing, before switching to dance music. Due to risk of weather, we held our reception in the newly built barn and were not disappointed by the feel and look of the place and we and the guests partied until very late.
Even though working in the same industry in London, we met at an industry event in Cape Town and have been inseparable since.
The proposal took place in Rome on the bride's 30th birthday, in the beautiful Villa Borghese gardens – an unforgettable moment.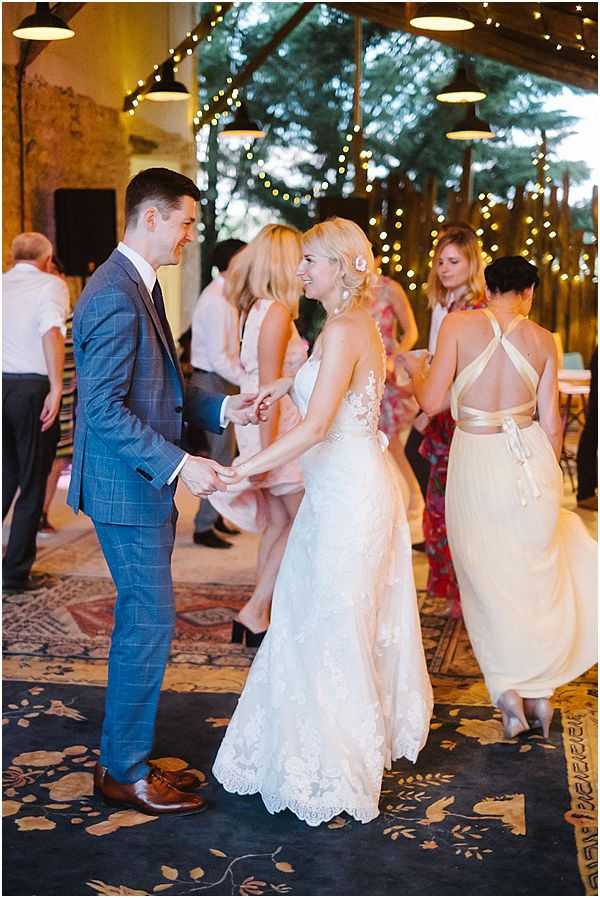 We would advise couples to take things slowly and eventually it will all come together. Don't sweat the small things, guests hardly remember the things you spent hours agonising over but will always remember a free bar, good food and good music!
Jesus has been the best photographer and took photos of our registry office wedding in London and our destination wedding in France and we could not be happier with how it went – a truly special person who built rapport instantly and was a real support throughout the events. The pictures are fantastic!
Congratulations to you both and we would like to wish you a very happy future together.
French Countryside wedding at Château de Puissentut Snapshot
Wedding Vendors
Photographer Jesus Caballero Photography | Venue Château de Puissentut | Hair Annie Salmon | Brides Dress Pronovias | Bridesmaid Dresses Debenhams | Grooms Outfit Hugo Boss | Grooms Outfit Thomas Pink | Catering Thibault Lagoutte | Entertainment Ludo Lescaut |