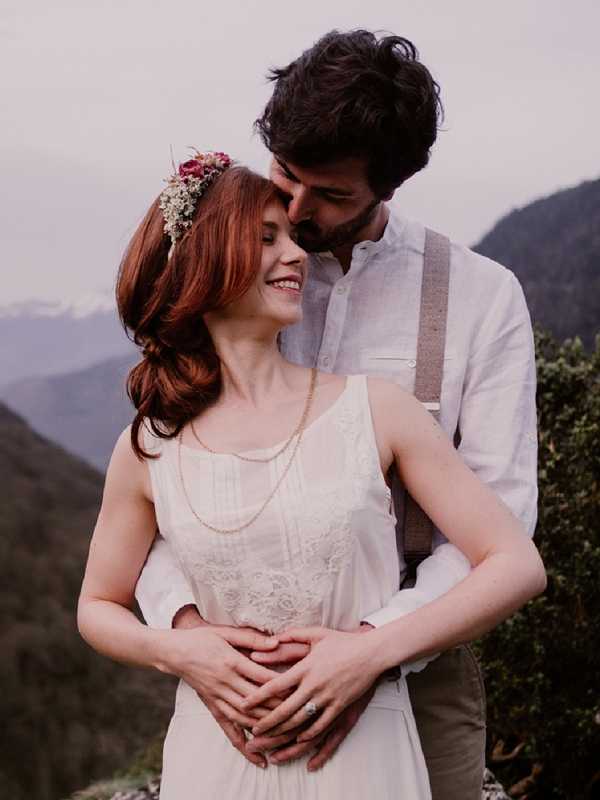 Good morning, as we all start to subconsciously wind down for the weekend we thought we would share with you this French countryside Pyrénées mountain wedding inspiration shoot brought to us by photographer Barbara Luzynska. Based in the heart of the Périgord region of France and surrounded by beautiful nature this is what inspires Barbara's photography.
"Lovers of simple things, my husband and I decided to build our lives and our family in the heart of Black Périgord. This rustic but authentic territory is the ideal setting to give free rein to the sensitive and natural approach that characterizes me."
With this in mind Barbara Luzynska wanted to create a styled shoot that would inspire couples who are looking for a more eco-friendly approach to their wedding. This led to the creation of this styled shoot up in the Pyrénées mountains where you really can't get much more in touch with nature.
Featuring an eco-friendly bridal outfit from Atelier c'prime, biodegradable wedding stationery from Growingpaper, a environmentally friendly handmade wooden bow tie by Bewood and it has to said, one very cute baby goat… You will see what we mean! This whole inspiration shoot has been created in a way that respects and works with the environment.
We shall now introduce you to photographer Barbara Luzynska who will be walking us through todays French countryside Pyrénées mountain wedding inspiration shoot…
"For this inspiration wedding photoshoot, I wanted to work on a subject that represents me. I'm very close to the countryside, the animals, the vegetal world, stunning landscapes… and I try to live my life in a respectful way to our environment. It became clear to me that I had to make an inspirational green wedding in our beautiful French mountains (Pyrénées)."
"After being in a very small village (Aulon) for my holiday I met a shepherdess who immediately allowed me to lend her flock of sheep, some pastureland and her "mohair" goat for my project! This woman was very interesting and passionate."
"She breeds goats with love and respect and only needs them for their wool to sell knitting yarn. Her goats are born and die near her in the mountains. Since my partners and I were there, there were 4 births and sadly 1 death of a 16 year old goat."
"This eco wedding inspiration editorial was also the opportunity to meet other partners in crime! It was a great pleasure to work with people who have the same values. To top it of, this project was supported by a real couple who just got engaged. They were so fun and hot! It was delightful to shoot them! Now I'll let you discover my photos and I hope you'll appreciate it as much as I had the pleasure to make my ideas comes true."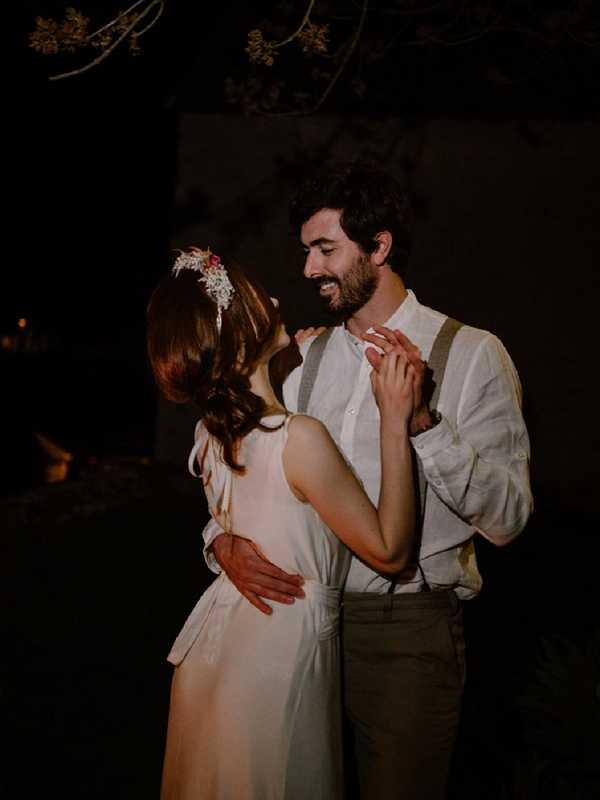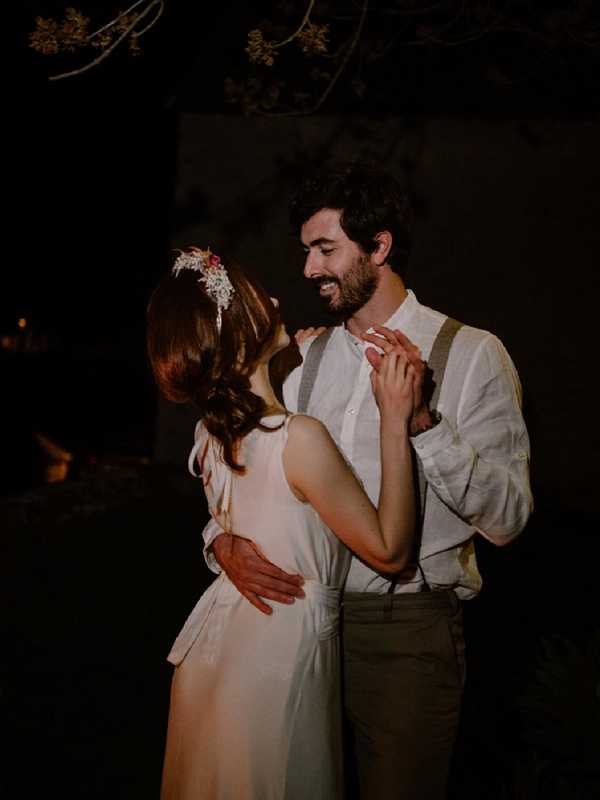 The inspiration doesn't stop there folks, why not check out our guide to your destination wedding in the Midi-Pyrenees here.
French Countryside Pyrénées Mountain Wedding Inspiration Snapshot
Wedding Vendors
Artistic Director & Photographer: Barbara Luzynska | Brides Dress: Atelier c'prime | Grooms Outfit: L'Atelier 5 | Hair: Véronique Mercier | Jewellery: Flore & Zephyr | Accessories: Bewood | Florist: Pauline Delbos – Jeux de Fleurs | Stationery: Growingpaper | Decoration:  Barbara Luzynska & GCB Déco évenementielle | Catering: KléZia | Celebrant:Céline Larigaldie