So much loveliness in today's real life wedding of Typhaine & Benoît  in Brittany in the North of France and captured by Emilie White.  I always love editing real wedding posts together, but I had so much fun putting this together as there are so many thoughtful details that you know the guests would have enjoyed and appreciated.
Not to mention I LOVE the green beetle wedding car and the juxtaposition against the ancient stonework of Château de Pommorio is a triumph.  If you are planning a french country or shabby chic wedding, then be sure to watch out for the reception details as there are lots of ideas and inspiration.
Bride Typhaine talks us through their big day:  "We had a "day" wedding, which is traditional in our families and allows us to celebrate even more. The mairie and the church ceremonies were in the morning, followed by the cocktail at 1pm, and dinner from 3pm to 9pm, first dance later in the evening around 10pm and the wedding cake. So a long day!
We were both nervous and excited the morning of the wedding such is normal and the weather was also fantastic! There was a lot of emotions throughout the day, laughs, entertainment, overall a  great ambiance and our guests were thrilled.  We were enjoying the day so much that it went by so quickly!"
"We chose a "rustic chic" french country wedding theme, with pastel colours because of our background, our families and our regular holidays in the country side.  We did almost all the decoration ourselves, including the guests gifts, etc. It takes a lot of time but it was fun to do it all and got our relatives involved in the process as well. We looked at a lot of wedding blogs to help us get inspiration.
For the little funny anecdote, the preparations took us so much time, that we did not have time to take care of ourselves! To the point that on the morning of the wedding, we both hadn't done all the "grooming" we intended the day before, including nail cutting and filing, which we ended up doing at the exact same time while getting dressed (although being in 2 separate rooms!). It was actually quite funny!"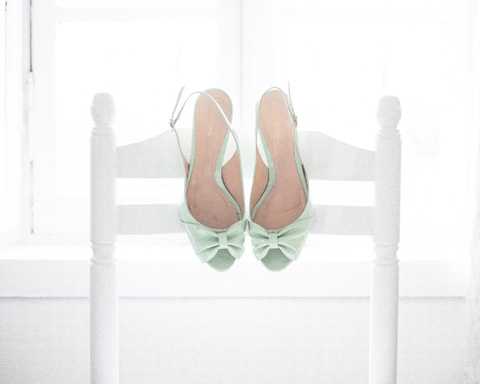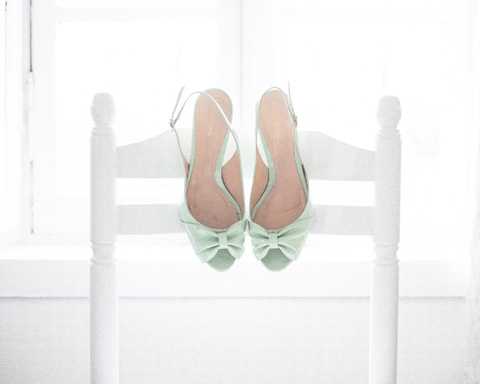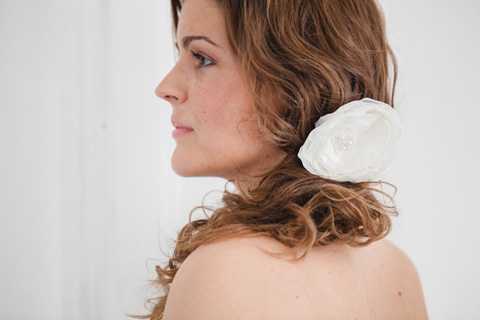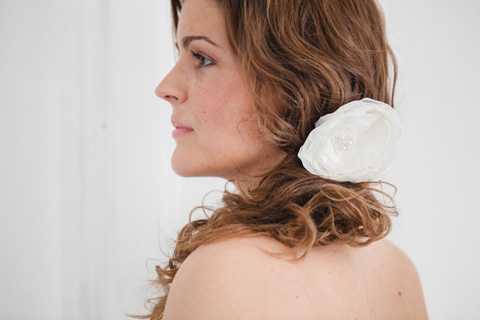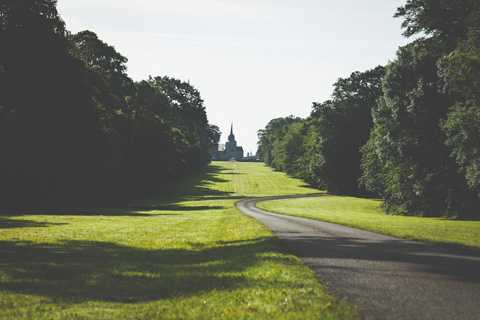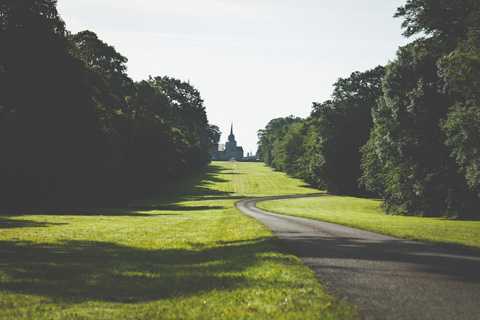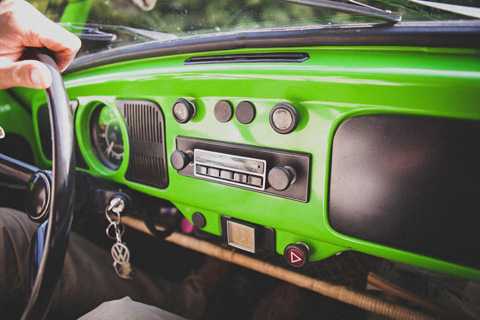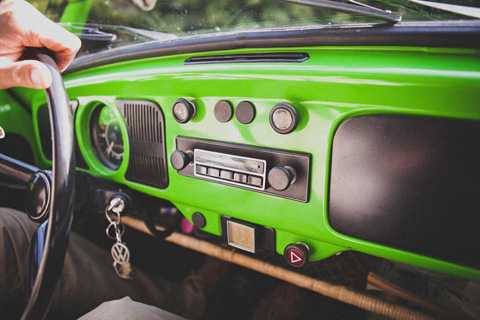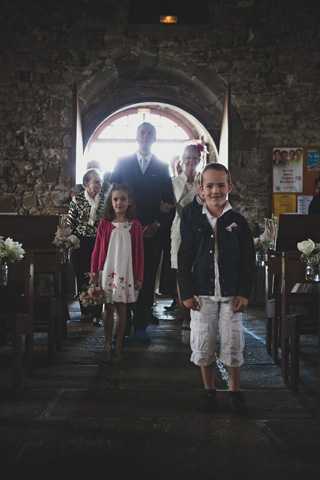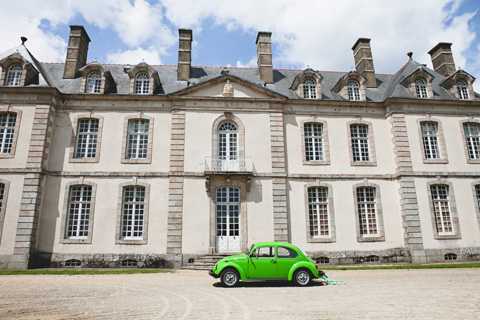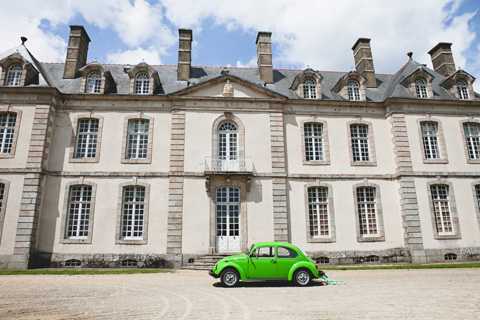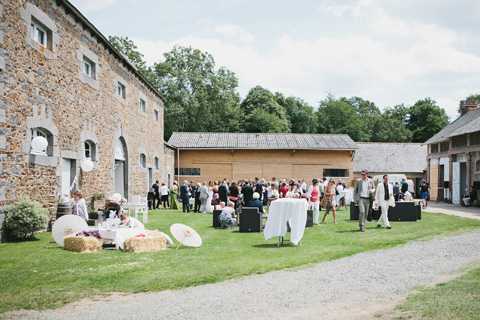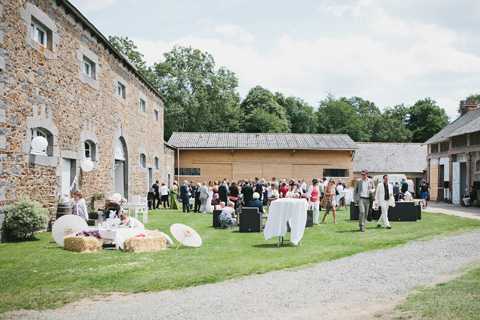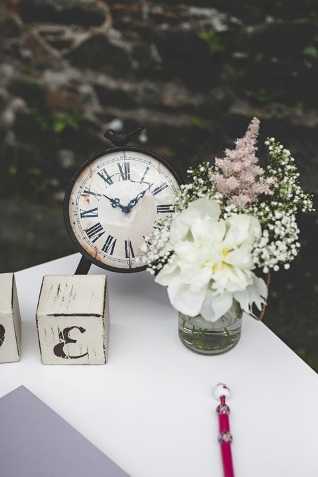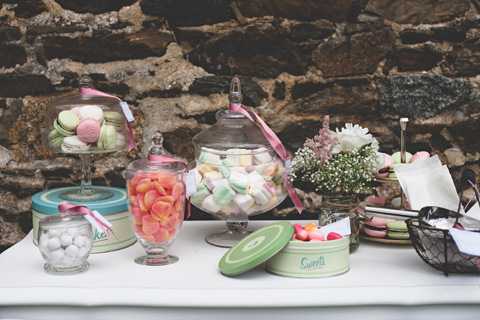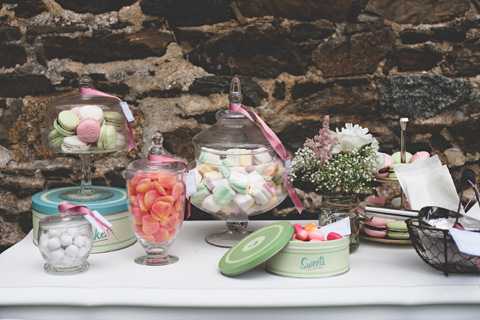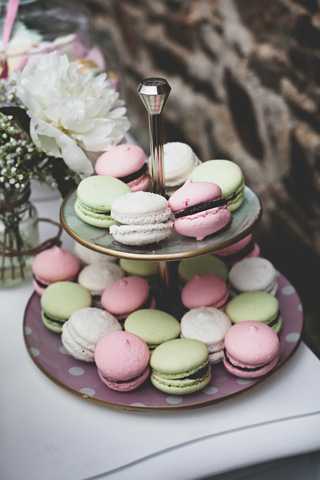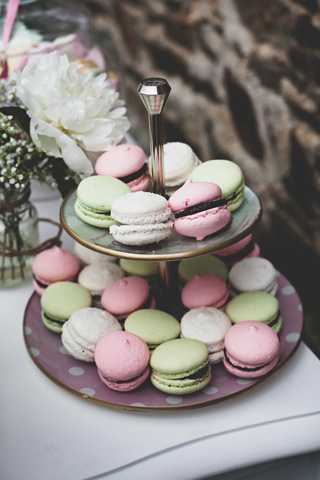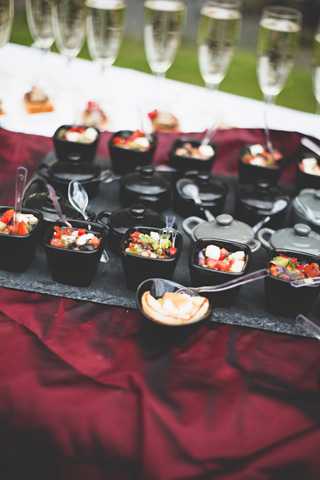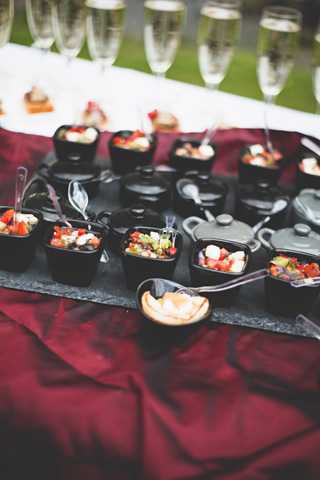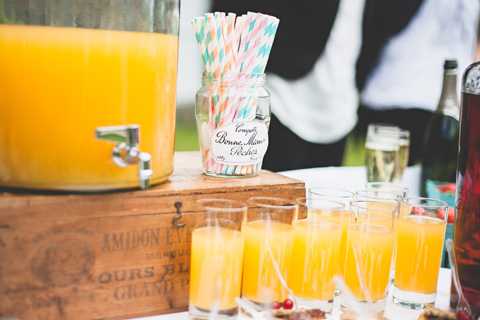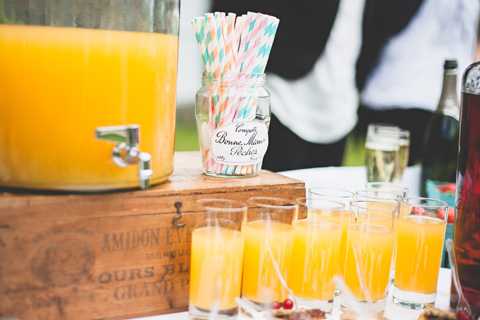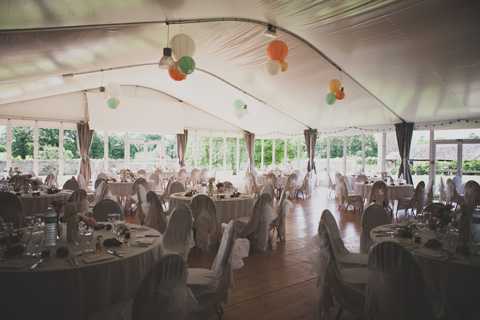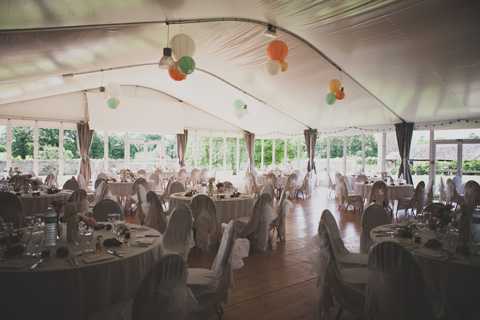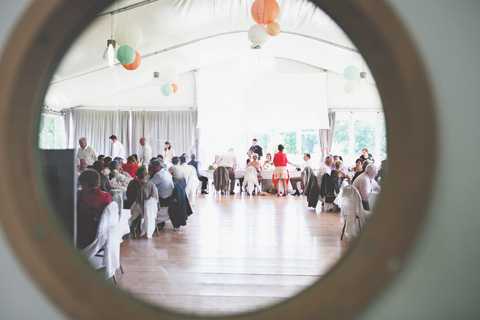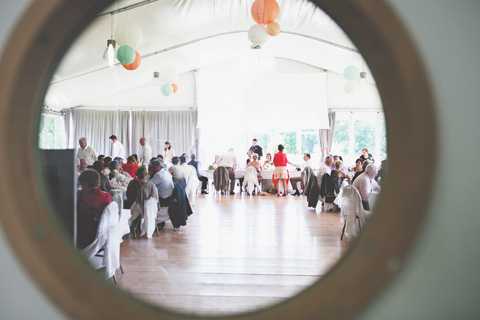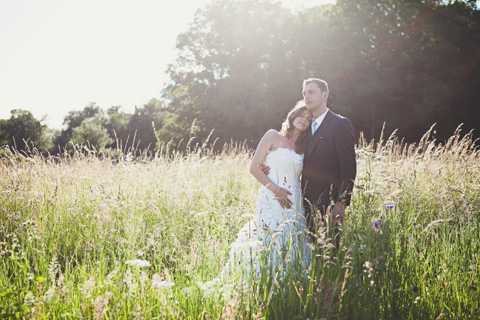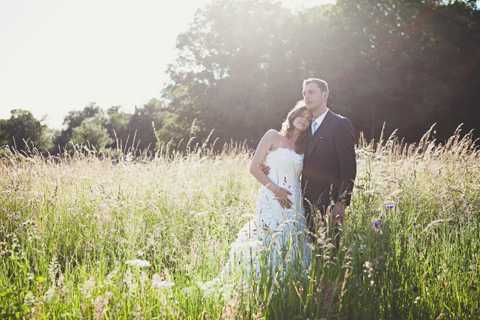 The sun glasse and funny photos, the shabby chic sweet table, the DIY decorations I love them all, but my favourite has to be the old door table plan!
Monique xx
Credits
Planners : none
Florist : Couleur Nature in Plouha (22)
Caterer : M.E.R Traiteur de Goudelin (22)
Cake : M.E.R Traiteur de Goudelin (22) pour la pièce montée de choux et DIENER de St Brieuc (22) for the macarons
Makeup : Anghana in Plérin (22)
Hair : Art et Coiffure in Lanvollon (22)
Reception: Château de Pommorio in Tréveneuc (22)
Shoes: Cosmoparis
Dress : Pronovias
Groom suit: De Fursac
Groom shoes: Paul Smith
Decoration : DIY (family and friends) and help from Véronique of So Lovely Moments
Photographer : Emilie White