I have a delicious post to share with you today from the delectable French Made London, who shared with us a DIY Tutorial for Petits Fours.  The french country rustic dessert table was styled by creator of French Made, Lau using wicker baskets, old fashion jars, jute fabric and coloured strings for a true rustic feel. Lau even hand made the adorable tags and labels herself!
The table is filled with Hazelnut Petits-beurre bundles, madeleines, Amandines, pine nuts tartlets, mini meringues, biscuit pops and of course, cupcakes! Some as a rose bouquet presented in a plant pot and some sprinkled with nuts.  Lau adds: "I also included some cinnamon favours berlingot sweets that I brought back from my last trip to Lille and finally, a two-tier cake and a single tier ruffle one."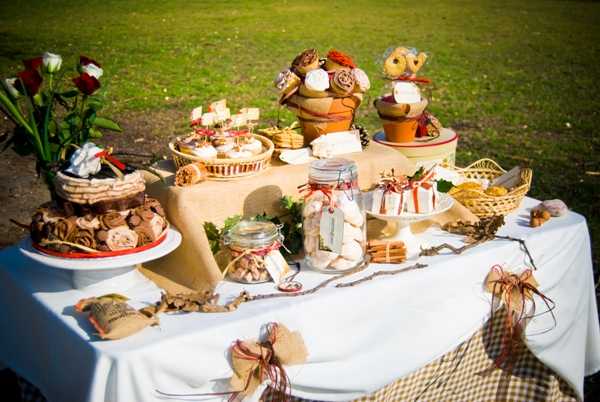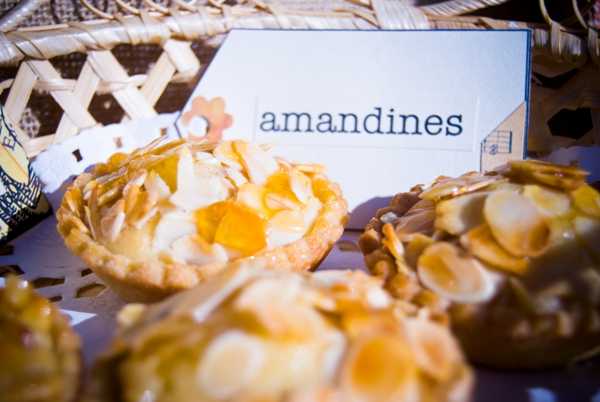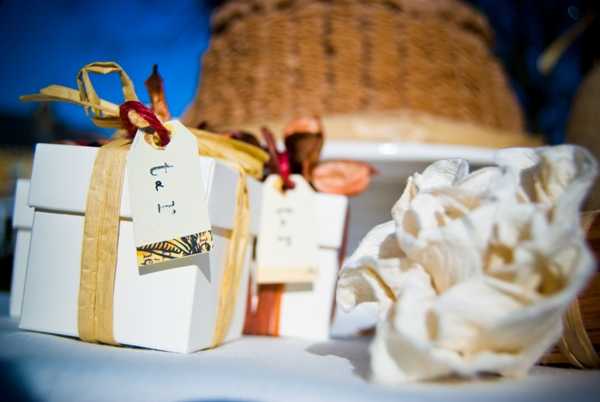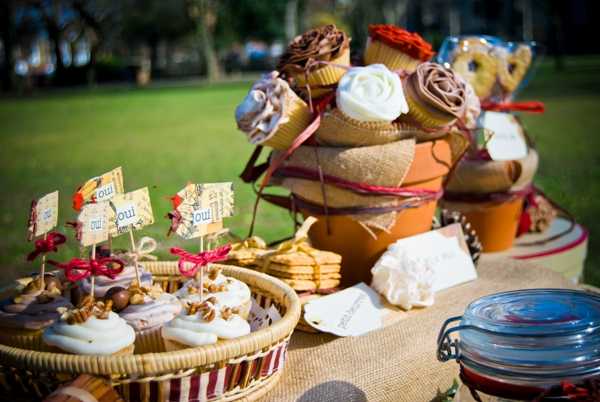 French Made is available to create your own french country dessert table or design to match your wedding theme for you and your wedding guests.
French Made is running this fantastic offer of a FREE wedding cake worth £300 when you book the dessert table – be sure to ask for details when you enquiry.
And in case you haven't had enough, Lau has given us a sneaky peak of a shabby chic/ vintage themed dessert table.
I hope that you enjoyed the feast for your eyes?  If you want to discuss your dessert table wedding theme then visit the French Made London website to find out more information.
As I am not eating cakes at the moment, this is going to be a favourite post of mine when I need a cake fix!