Happy Monday folks, we hope your January is going fantastic! We have another week of beautiful inspiration to share with you including today's French Chateau medieval inspired wedding.
We are heading to the heart of the "Périgord Vert" in the Dordogne to the three-star hotel Château de la Cote. You can read more about this picturesque region in our destination wedding guides here.
Our bride and groom decided to plan a medieval inspired wedding for their destination nuptials which came from their love of the bygone era with the help of wedding planner Alison Laureen Weddings.
There to capture all the memories and details of their special day was French wedding photographer and FWS vendor Sebphoto."In the end, being a wedding photographer is to love people, to be interested in them, to discover them and especially to live intense moments of joy. There is nothing more pleasant in the world that that is there?"
We will now pass you over to Alison who will be walking us through this Dordogne chateau wedding…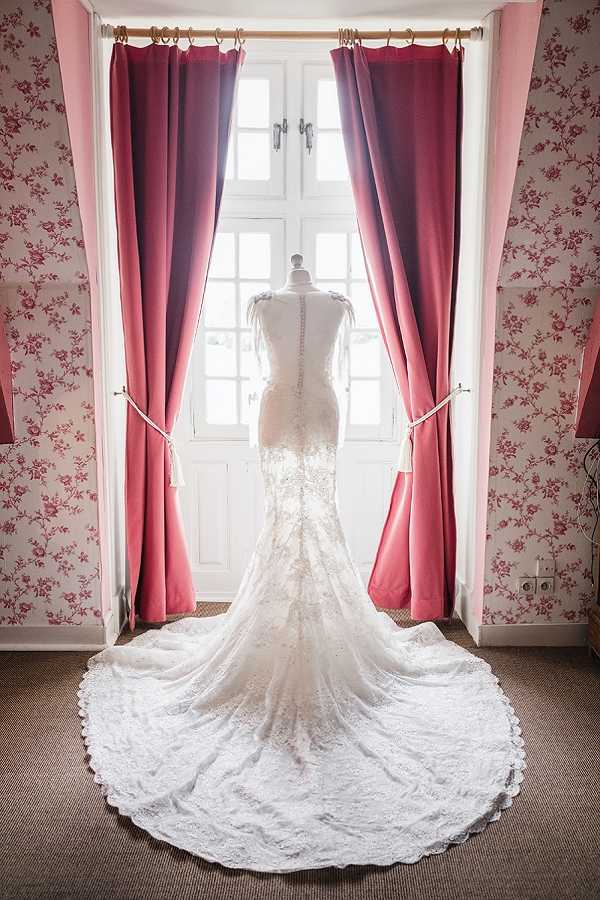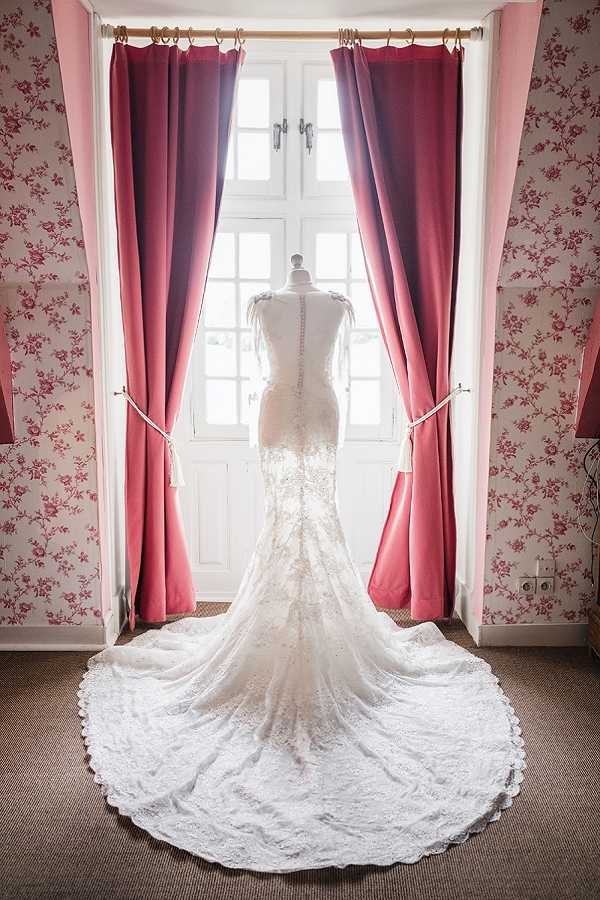 "Here we are, back in the 15th century, gathered together to celebrate. Our newlyweds' passion for this medieval time had no limit of ideas – this is why they chose the Château de la Cote in Dordogne, France. A 15th century castle with its adjoining stables, where the wedding was celebrated. This wedding takes us far away and thanks to Alison Laureen Weddings' careful organisation as wedding planner, along with the floral creation ideas of the Atelier Floral Design, our American and Canadian guests were travelling back in time."
"The bride was very gifted with her hands and added details to her dress by sewing Swarovski gems and pearls, white feathers and rhinestones on the shoulders, like angels. The dress and all the details were really interesting for Sebphoto, because he had to go further in his details shots. It was Sebphoto's first time in a medieval wedding and he really enjoyed doing this shoot!"
"The religious ceremony was held in a prieuré from the XI century, in the middle of the woods, where electricity and modern accommodation were not even present. We used a lot of candles to create the warm atmosphere we were seeking and the Fleur de Lys as the symbol of this very special ceremony."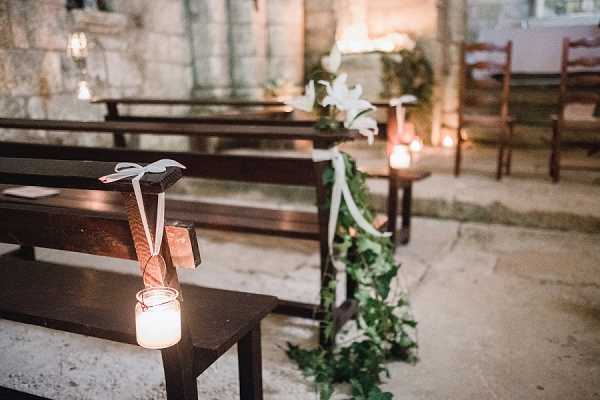 "Back to the Château, we had decided to rent medieval tents to stick to the theme and wooden games were used to entertain the guests. Each guest was able to experience the medieval period, during the cocktail hour."
"Every bridesmaid wore blue, green, red or yellow dresses according to the bright colours present at that time. The groomsmen were matching them with their bow ties."
"Inside the stables, banners with the bride and groom's coat of arms, were suspended from beams as the sovereigns did to mark their belonging to the Château." 
"Sebphoto was there to highlight every detail, such as the table place cards which were a miniature of the banner, napkins with the family seal, wax seals on each small glass candy favour, and oak moss with the traditional fleur-de-Lys as a table runner to emphasise the medieval theme."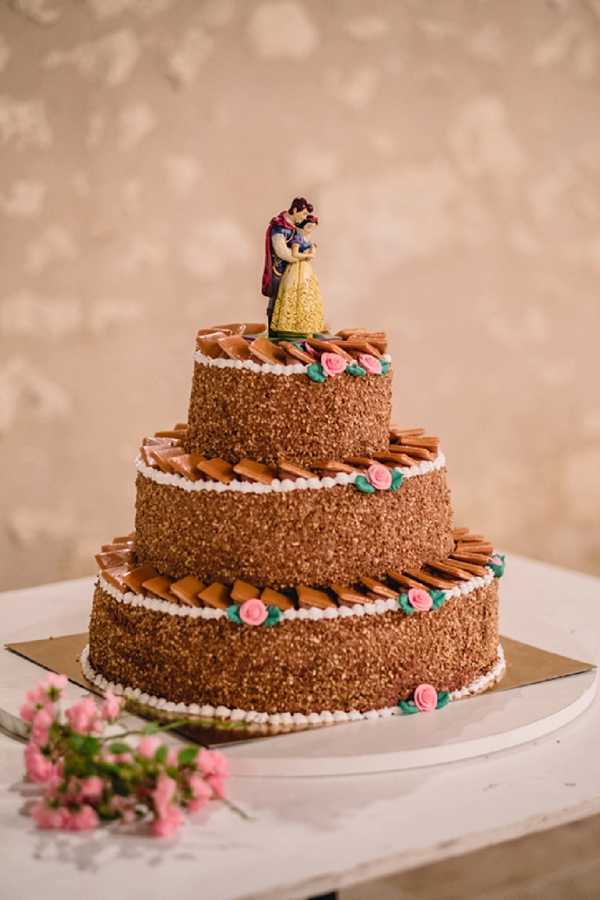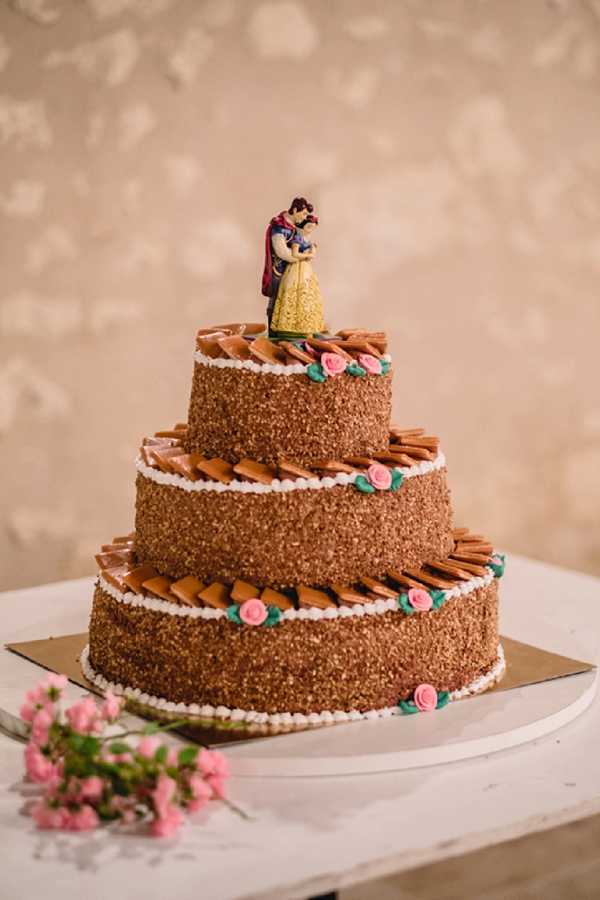 "Even if the weather was not at its best, this very colorful wedding and the medieval theme made this a very special day."
Congratulations to our lovely bride and groom from everyone here at French Wedding Style!
For even more inspiration check out this medieval barn and vineyard wedding in Bordeaux.
French Chateau Medieval Inspired Wedding Snapshot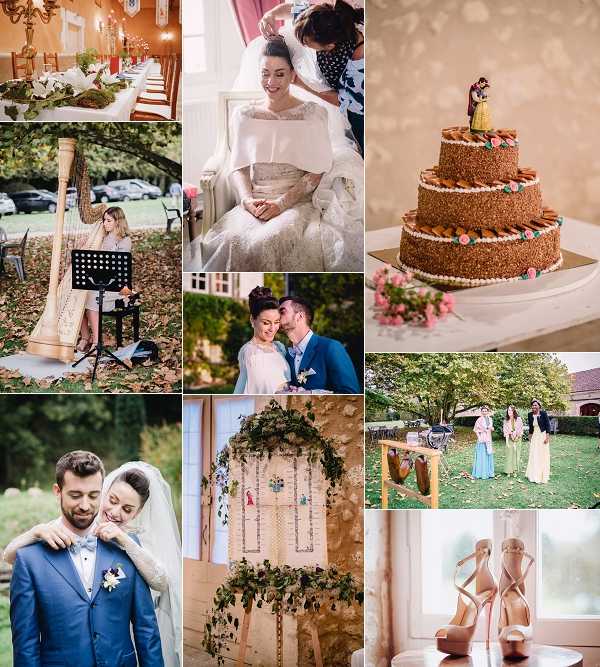 Wedding Vendors
Venue: Château de la Cote | Photographer: Sebphoto | Planner: Alison Laureen Weddings | Florist: Atelier Floral Design | Hair and Make Up: Smart & Makeup