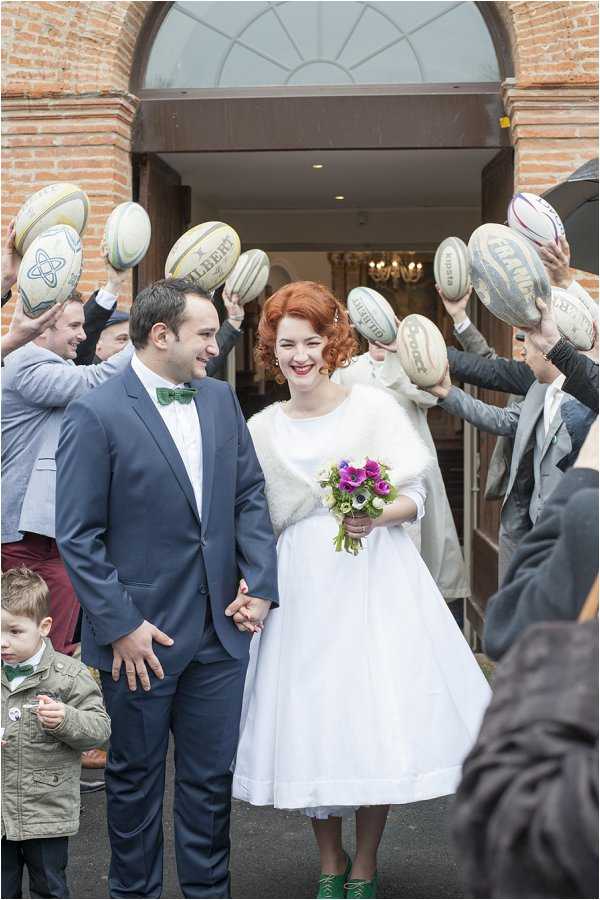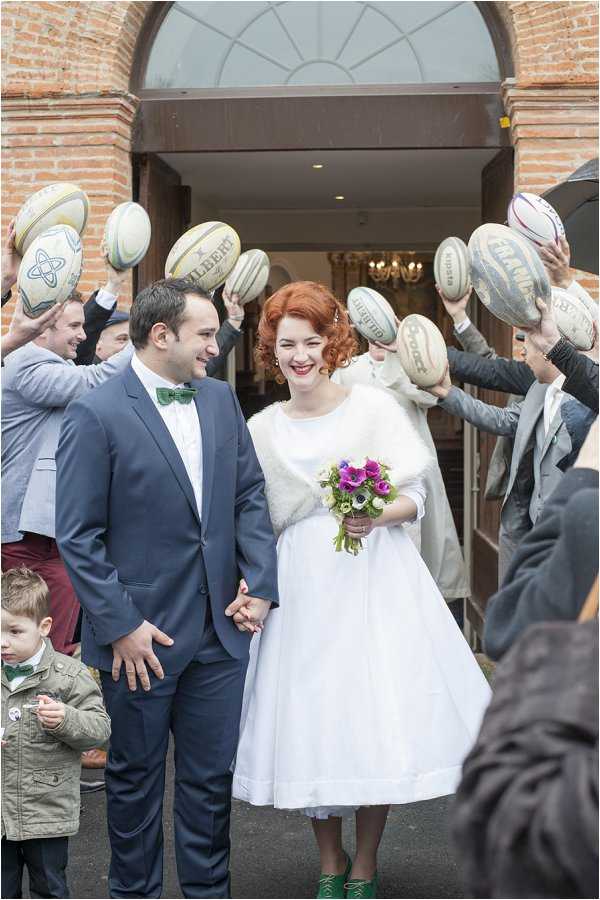 Today, we are travelling to a tiny church and gorgeous little village hall in the South of West of France for the Franco-Irish wedding of Tara and Pascal.
It was a rainy February day, but as the French proverb says: "Mariage pluvieux, mariage heureux!", meaning "Rainy wedding, happy marriage!". If there is one thing you can't control, it's the weather, so don't worry about rain at your wedding as the atmosphere and photos will be as equally magical.
Tara & Pascal celebrated their union in a little village, South of Toulouse called Auribail. The village is on rolling hills with fields and views of the Pyrenees mountains.
Following a religious ceremony in the charming village Church, the couple and guests walked a few minutes up the road to the village hall, a bright room with vaulted ceiling with exposed beams and polls made of the local red bricks.
Tara's Irish origins underlined her outfit and the decorations on the day. Her gorgeous shoes were tailored made for the occasion and she customised her dress.
Helped by their families, the couple decorated the room in a tasteful rustic theme. Buntings, paper decorations and fairy lights lit the ceiling. Pallet walls were made to show photos of the couple's story.
Franco-Irish wedding in South West France Snapshot
Wedding Vendors
Photography: Mark Ward, Awardweddings |  Venue: Auribail, 31190 Haute-Garonne, France | Wedding dress: Goldymama | Wedding shoes: Dessine-moi un soulier |  Stationery: Commoi |  Music: New Way, Acoustic Duo |