Happy 1st of February folks! We are already heading into the second month of the year and to kick it off we have for you a Franco-Belgium Pyrenees real wedding.
Florence and Guillaume decided to celebrate their love at Chateau de la Hille where they enjoyed a personalised humanist ceremony conducted by their closest friends which we think is a lovely way to say I do!
We love the relaxed, family feel to their day and how our lovely bride and groom did things a little differently as you'll see and read throughout their feature. We think their cheese board wedding cake looks delicious and perfectly represents their destination!
There to capture all the emotions and details of the day was their photographer and lovely FWS vendor Mark Ward – Awardweddings. We are always delighted to feature Mark's work. Mark is part of the Awardweddings team which offer a complete package of photography, film and coordination from bespoke projects to comprehensive campaigns.

"Today we're going to the foothills of the Pyrenees mountains in the South West of France for a simple and elegant Franco-Belgium wedding. Florence is from Belgium and Guillaume from France. They both live in Grenoble (East of France) and decided to celebrate their wedding in the Pyrenees close to where the groom grew up. The beautiful scenery and food sold it all!"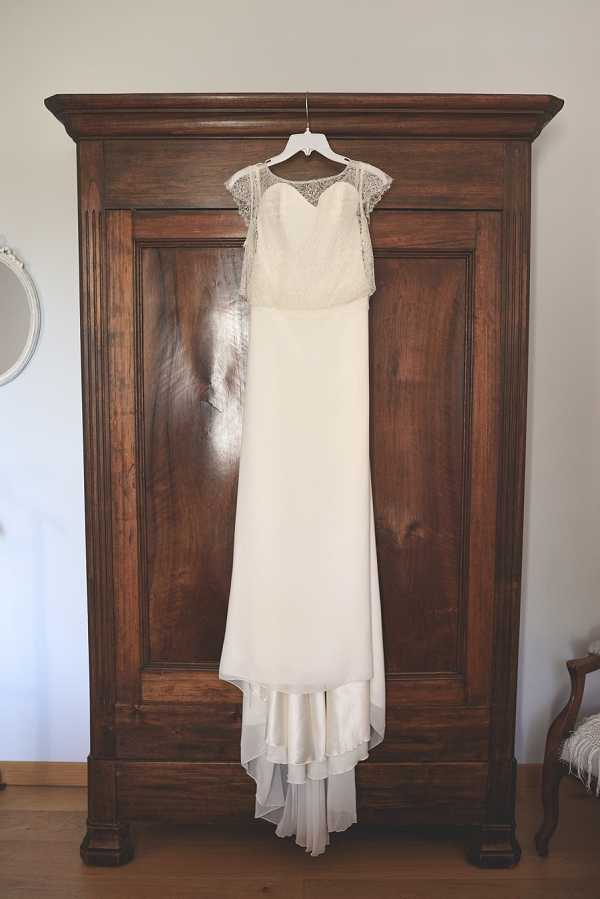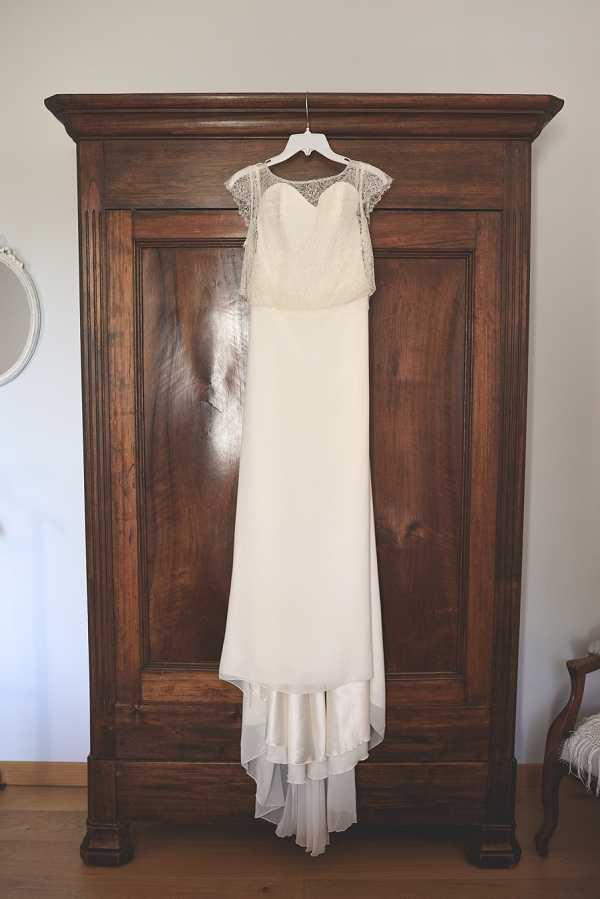 "Florence wore an elegant gown from Cymbeline with beautiful earrings from Tikli Jewelry and shoes from What For. Guillaume wore a suit from Father and Sons and shoes from Azzaro. Florence's wedding ring was made in the place where she grew up. During the ceremony, both rings were brought onto a personalised suspension by Vous Boutique. The couple wanted light and bright colored flowers, that Florence complemented them with decorations she sourced herself."
"Florence tells us how the planning of the day was as important as they day itself. The couple really enjoyed every minute of it all. On the day, they made the most of all their guests whilst not overdoing it. It was a simple and beautiful wedding, full of happiness. "We are so grateful for all the love we received from our guests and any glitch in the planning that could occur didn't matter at all."."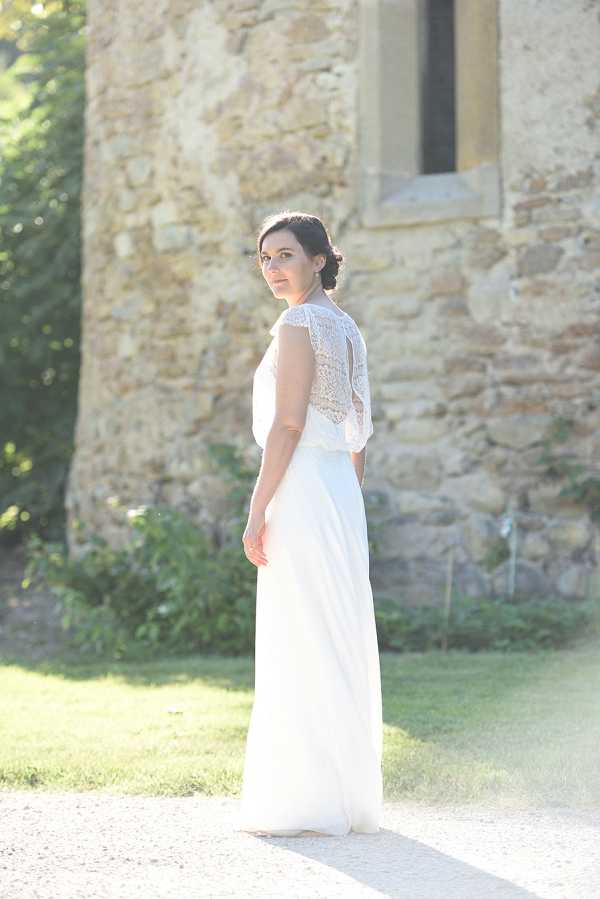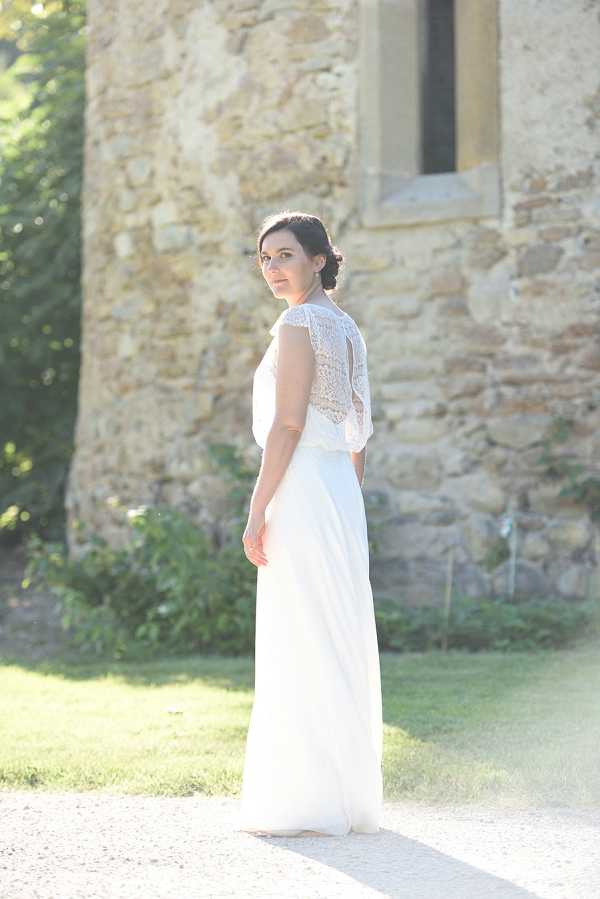 "The couple celebrated the day at Chateau de la Hille and started with a humanist ceremony conducted by their closest friends, which made the content even more personal. They mixed Belgium and French details to the day including the timings and had their ceremony in the morning, followed by a cocktail reception, the meal and a long afternoon of chilling out and games before starting the evening with food and dancing until the end of the night. "Having the ceremony in the morning was a great idea to spend more time with all of our guests, especially during a long afternoon"."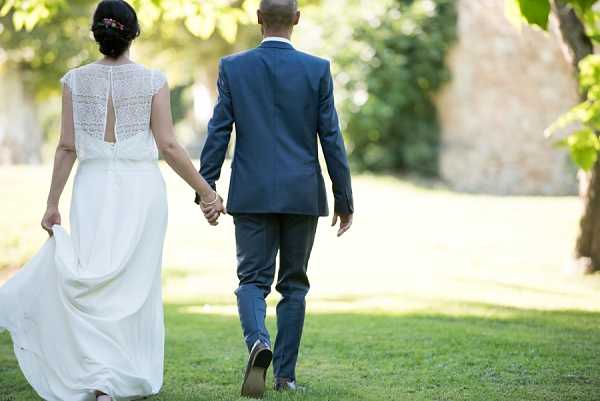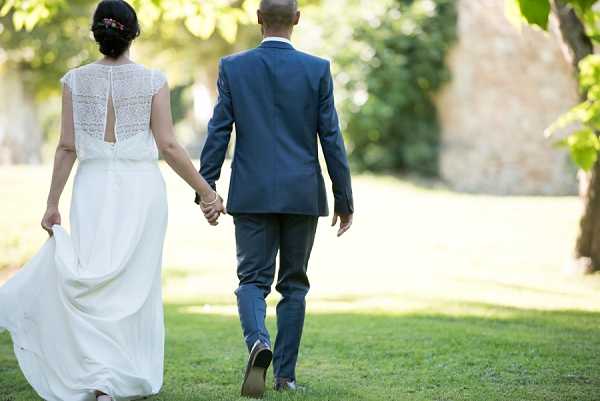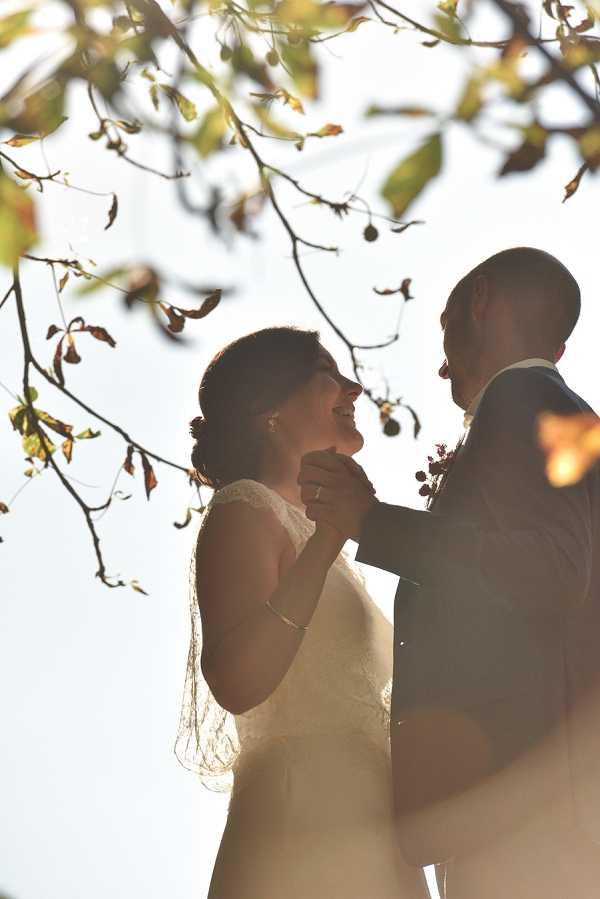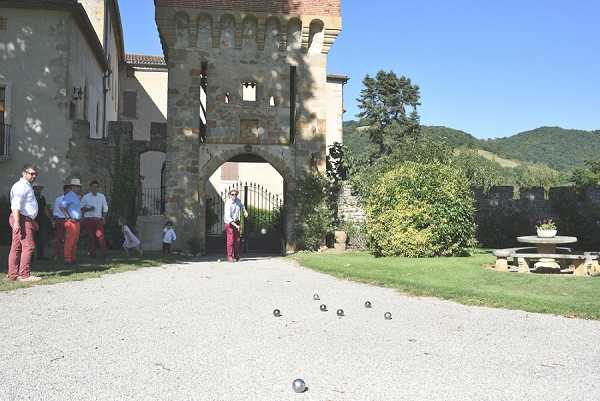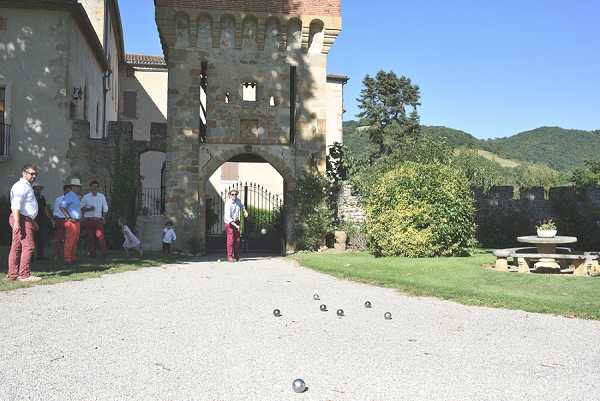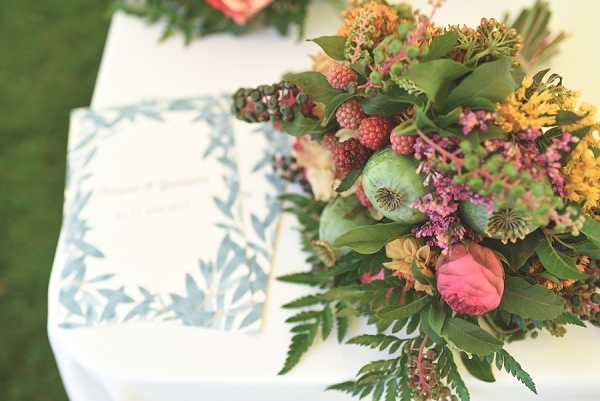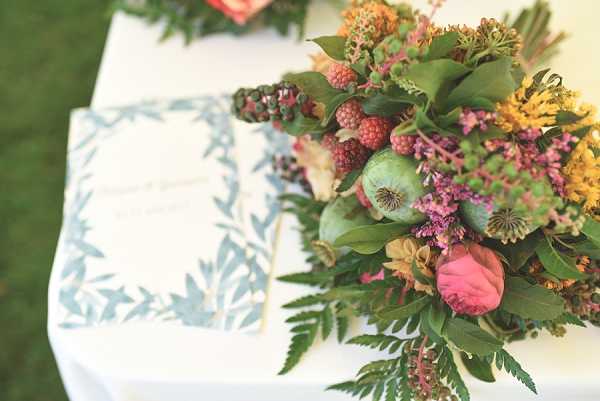 "Florence and Guillaume put the menu together including products from the area. The couple hired a sound system for the evening party. They were really happy with the playlists they prepared and the improvisation on the day from their guests, involving them in the fun!"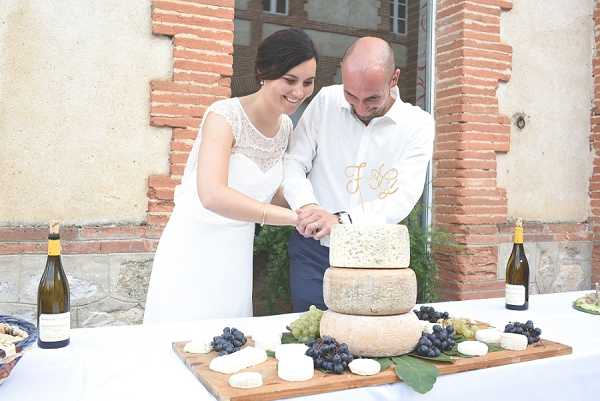 "The couple didn't need to worry about their guests and could enjoy a photo-shoot with Mark Ward from Awardweddings. "We knew Mark's work and we are so happy we chose him. The result is lively and elegant. He knew how to put us at ease with his advice and great sense of humor. He event taught Guillaume how to dance!!"."
Congratulations Florence and Guillaume from everyone here at French Wedding Style!
Are you planning your very own Pyrenees wedding? If so you will love our guide to your destination wedding in the Midi-Pyrenees.
Franco-Belgium Pyrenees Real Wedding Snapshot
Wedding Vendors
Venue: Chateau de la Hille | Photographer: Mark Ward – Awardweddings | Wedding Dress: Cymbeline | Bride's Shoes: What For | Earrings: Tikli Jewelry | Suit: Father and Sons | Groom's Shoes: Azzaro | Flowers: Camomille Flowers | Catering: Les Terroires du Planturel | Ring Suspension: Vous Boutique