What better way than to blend two things that you love than when celebrating your engagement,  and that is exactly what upcoming chefs Monique and Paul did with their foodie engagement session in Paris with V. Opoku.
Monique and Paul are both chefs with training from 2 and 3 star michelin starred restaurants around the world. Monique is from San Francisco and Paul is from Paris. They first met in Copenhagen, where they both worked in the same restaurant called Geranium.
Since they enjoy food and the little food scenes we decided to "have a little open picnic together with some things Paul and I can make and shoot some photos with that."
From the Bride to be Monique: " We wanted to choose something we were both in love with: an environment that felt natural for us to capture who we are. Our wedding, which we knew beforehand, was going to be back in California where I am originally from. We both felt best to do our engagement shoot in Paris where we both currently live. They say Paris is a place where lovers go. For us, it's part of who we are and a way of life.
I came across V. Opoku on the Instagram of French Wedding Style and fell instantly in love with his photos. He seemed to capture everything about his clients and I knew immediately that I wanted him to do our engagement shoot in Paris. He flew in from London and at first we were a bit nervous on how our energy might be but it was only a few minutes in that we started to be comfortable.
I think the easiest thing was just how easy he was to be around and really just wanted us to be ourselves. When we looked at the photos after, it was surprising because some of the shot he took, I didn't even know he took them and those are some of my favorite photos.
Every week, we head to the market. It's one of our routines that you can't shake and it's highly enjoyable and not so repetitive in a way where you can get bored easily since the products are always changing every season.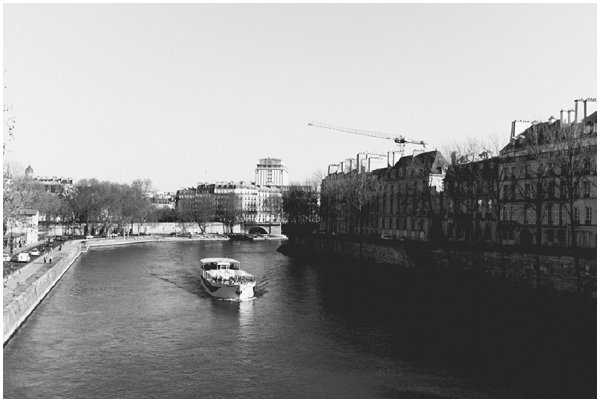 Along the Seine, in this exact spot where we shot the picnic with V, is where we would spend most of our breaks during work since it was right across the street. It oversees the Cathedral of Notre Dame and the view is spectacular. Picnics became our "thing" in the summer wherever we lived. We started doing our picnics in Copenhagen, Denmark and we fell head over heels for each other then.. Something about the weather, cheese, charcuterie, and wine is a so sexy and no matter where we live, we'll always think of Paris.
The Louvre.. Self explanatory, no? Magnificent. V suggested on capturing the light in this location and wow, he was amazing to work with and see him in action. Really a natural in all of this. I can't thank or recommend him enough. Our photos are awesome. =)"
Wedding Vendors:
Photography: V. Opoku Wedding Photography | Market: Marche de Enfants Rouges | Ham was bought from : Carter de Cochon |