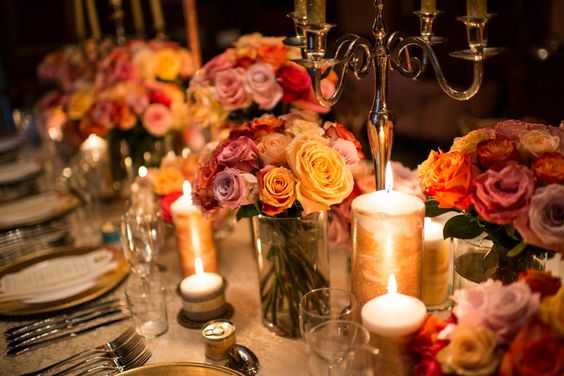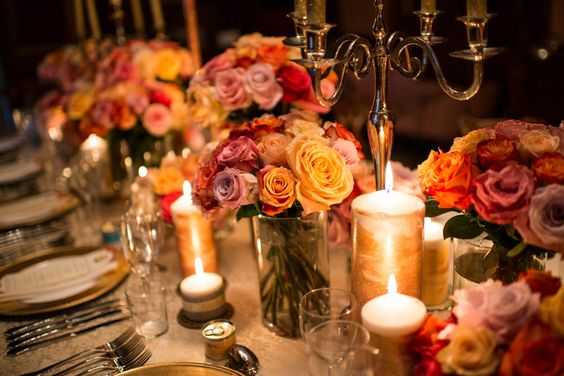 December can be thought of as an out of season wedding month, however realisitically any month could be a wedding month.  If you are considering getting married on those less typical months of the year, expert florist Lisa from French Flower Style is on the blog today, sharing her experience when it comes to choosing flowers for an out of season wedding.
Flowers for an out of season wedding
The long balmy days of summer have long gone, the nights are drawing in and there's a definite chill in the air. It's not your typical destination wedding weather but personally I am a huge fan of bright colourful Autumn days. Here in Rural South West France the vibrancy of nature is all around us and I can't think of a better backdrop for an out of season soiree or wedding celebration.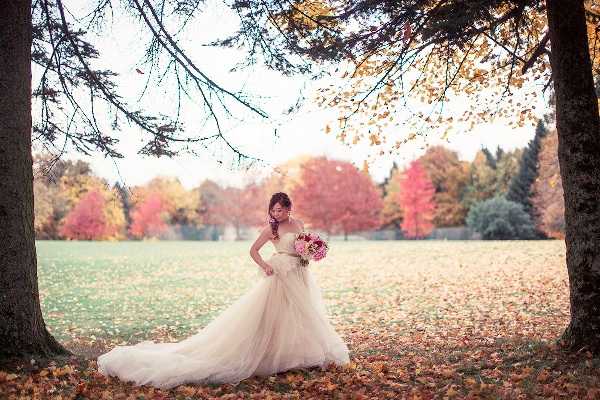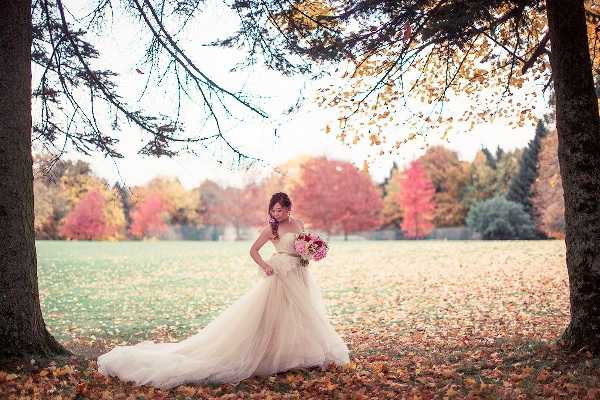 Image by Mateos Wedding
During Autumn the choice in the flower wholesalers isn't just limited to flowers and foliage there's an abundance of pods and seed heads in every size and shape in rich autumnal shades with glorious orange Physalis Alkekengi and shimmering white Lunaria being a few of my favourites.
Using beautiful Ambers, fiery oranges, nutty browns and Glowing Yellows as a wedding scheme certainly breaks from the summer time norm of pastels and white. Though don't let it be said that softer shades can't be used to great effect during this golden time of year. Some of my Favourite flowers and varieties are at their peak and most plentiful in Autumn such as the delicate "Cafe au Lait " Dahlia and Cymbidium Alexalban " the bride" their soft blush and peachy tones blend beautifully with natural coloured seed pods and berries from the autumn bounty.
Image by Gianluca and Mary Adevasio
When it comes to flowers an out of season wedding is more beneficial to the pocket as blooms tend to be less expensive. There is less demand for typical Wedding Flowers so the prices are generally lower. Although over Christmas and Valentine's days this isn't the case. Red flowers are at a premium price around these times.
Image by Sylvain Harrison
Traditionally Red was the natural wedding flower choice for a winter bride, but in my opinion there are so many other gorgeous winter flower colour schemes to choose from. Frosty whites , Jewel shades of Amber , Cerise or Purple,  metallic accents of Gold , Silver and Copper and luscious greens. The list of combinations is endless and not a hint of Red in sight.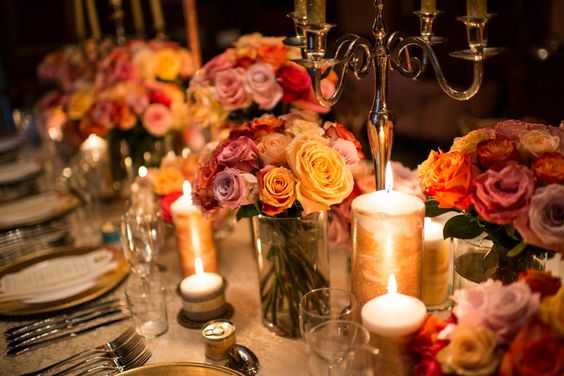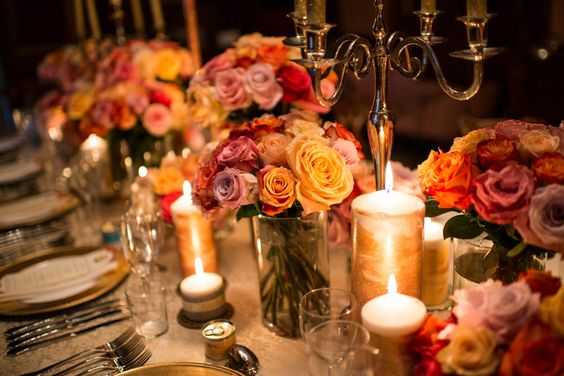 Image by Louise Adby
Some people say Winter is the most magical time of the year , I would say it's the most magical time of year …to marry…especially in France.  A winter wedding conjures up a vision of crackling log fires, twinkling fairy lights, candlelit dinners , rich food , sparkling champagne, Chateaux dusted with snow and floral designs in rich and sumptuous colours ….perfect for a romantic and intimate celebration with family and friends.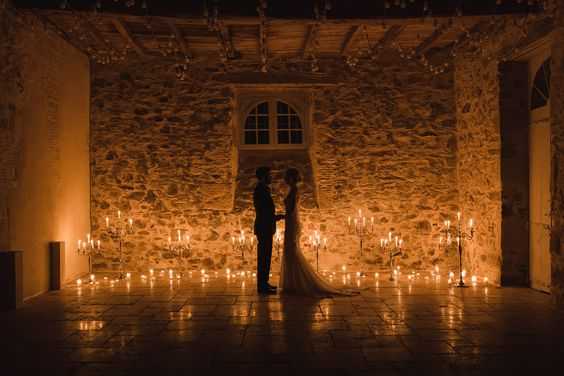 Image by Glass Slipper Photography
An out of season wedding is definitely something to be considered.
Have a wonderful time over this magical time of year
Lisa x
Top image by  Louise Adby
Save
Save
Save
Save
Save
Save