Hello lovely FWS readers, we are in flower crown heaven today with this lovely flower inspired Montpellier wedding shoot which has been captured by photographer Elixir Photos.
Montpellier is a city in southern France just a little inland from the Mediterranean coastline with its crystal turquoise waters. The perfect location for a destination wedding. You can explore more of Montpellier here as part of our wanderlust series with the assistance of FWS vendor Fleurs Design by Faustine.
Fleurs Design by Faustine will help you make the most special day of your life even more magical with their floral creations. They deliver to Montpellier and its surrounding areas, in all Hérault départment and Languedoc Roussillon regions. They even travel throughout Europe. Why not ask them for a free quotation for your big day!
We just love their rose flower crown creation in today's styled shoot, perfectly on trend and when else will you have such a great excuse to wear flowers in your hair than on your wedding day?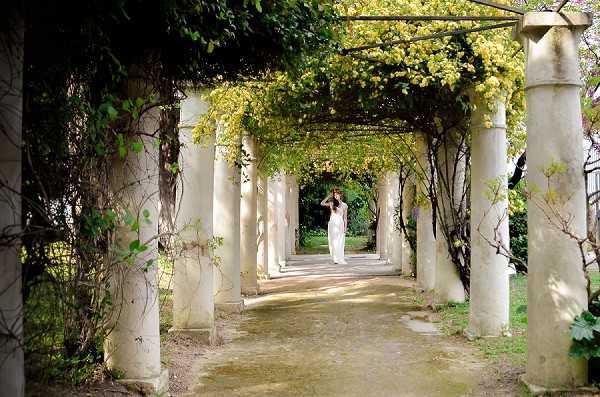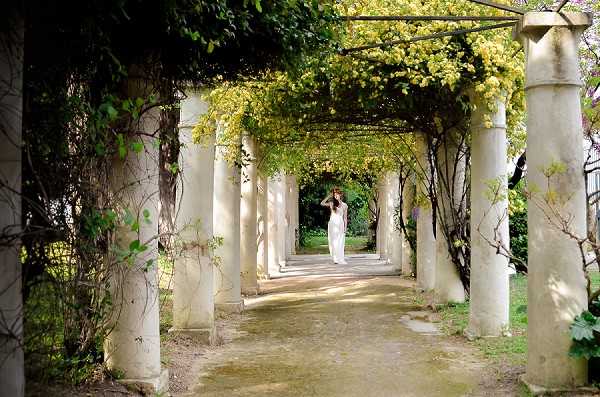 "This inspiration shoot was inspired by the love Amandine (Amandine Grimm Atelier Mariée) and Caroline (Elixir Photos) share for the arts. While chatting about one of Amandine's dresses, we realised the lace reminded us of early 19th century England. We started to imagine a flower garden… Little by little, the pre-Raphaelite movement arose as an inspiration!"
"The idea of the original shoot was born on that day, focused on the bride and on the natural environment."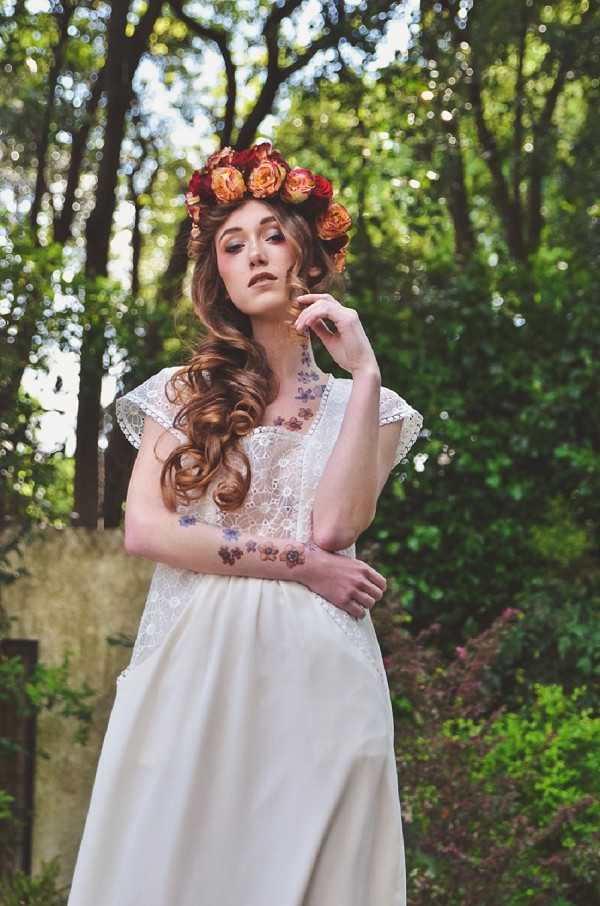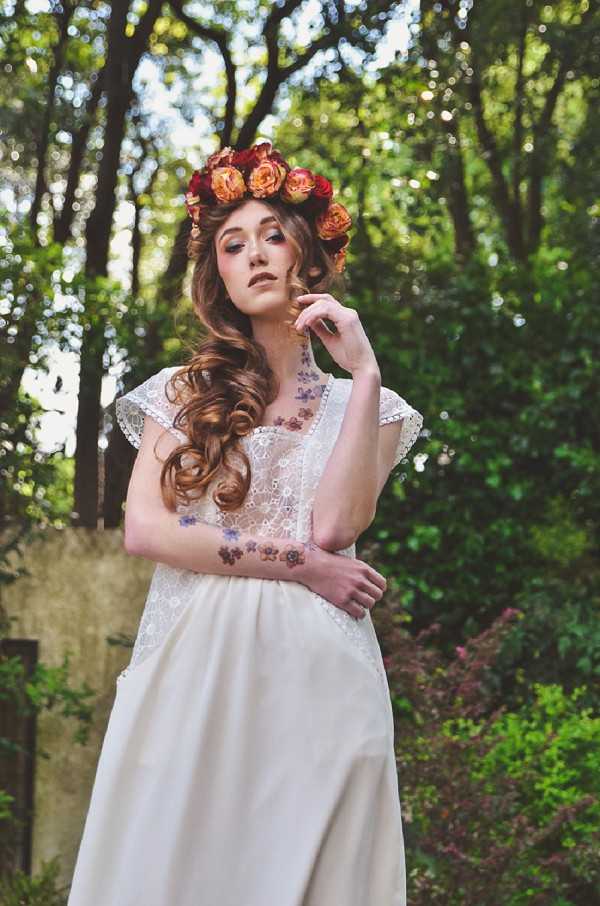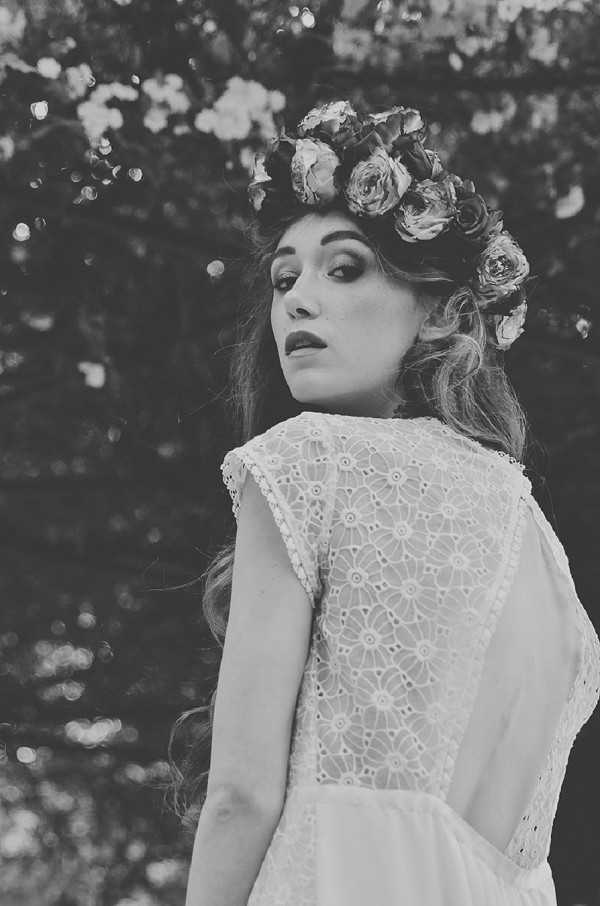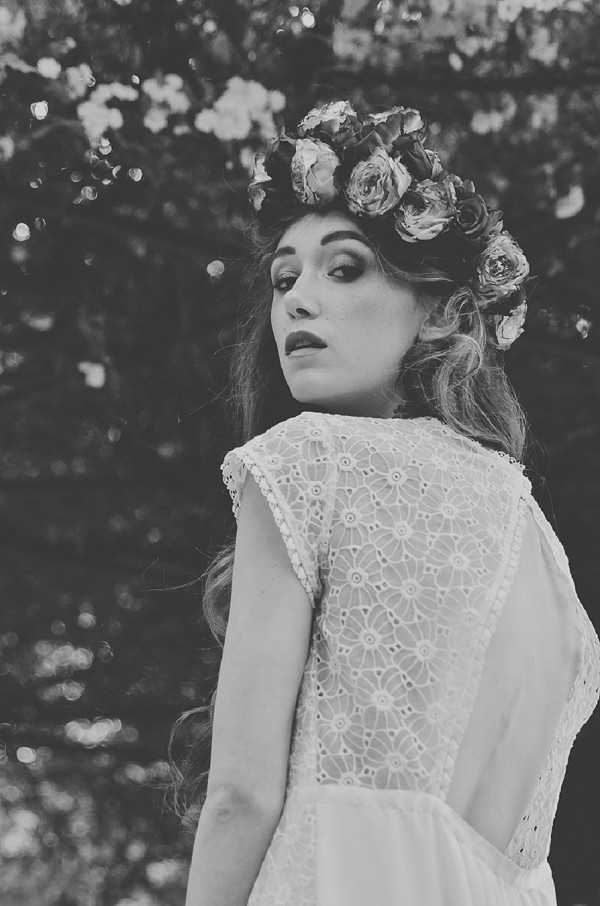 "Montpellier town center was the perfect place where we could recreate this particular atmosphere, between old buildings, beautiful little places and secret gardens."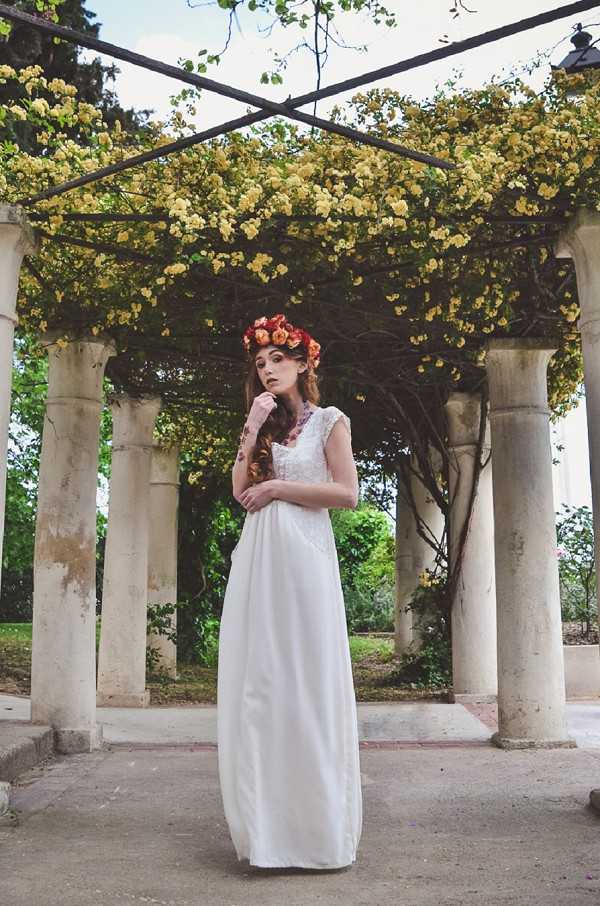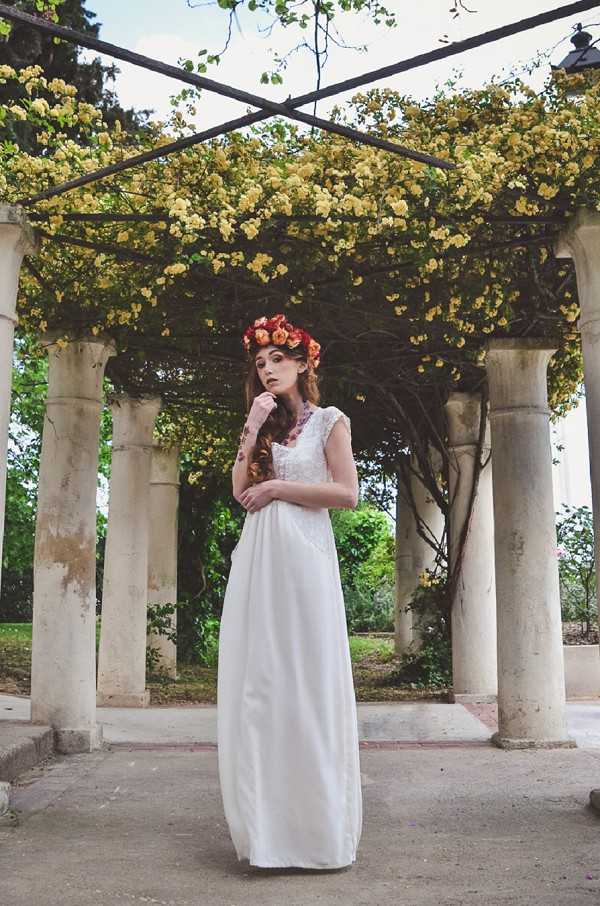 "As our project was moving forward, we decided to create two looks. The first one was natural with very romantic and glamorous touches, finished with fresh flowers."
"The wedding dress we chose for the shoot is made with exquisite lace and delicate fabric, designed by Amandine Grimm. Matilda is wearing a flower crown and carries a bridal bouquet with a very natural rustic look. A little Lilac, Clematis, and Jasmine with various greenery and a few Roses make up the bouquet which was created by Faustine, from Fleurs design by Faustine."
"All of these romantic details evoke A Midsummer Night's Dream, nymphs and Rossetti's poses, perfectly captured by Caroline from Elixir Photos."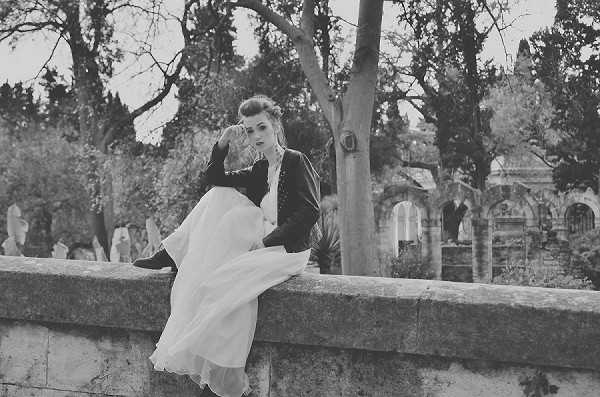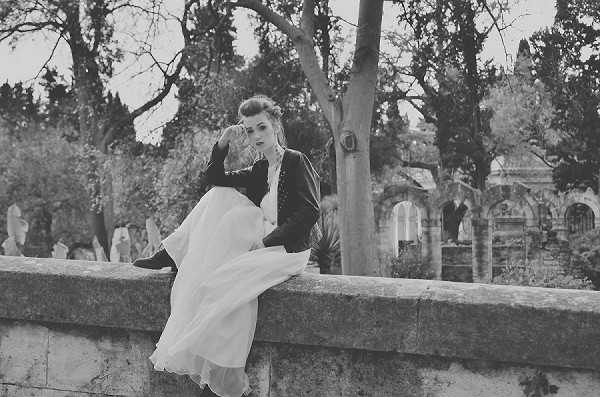 "The second look is more modern. Glamorous hair (Ode n' Style) and colourful make up (Miss Delph) work alongside leather accessories and temporary tattoos (the aviary), coming together to create a sexy rock chic look reminiscent of Charlotte Gainsbourg."
For even more wedding inspiration check out this stunning Chateau De Varennes Fine Art Wedding Inspiration shoot.
Flower Inspired Montpellier Wedding Shoot Snapshot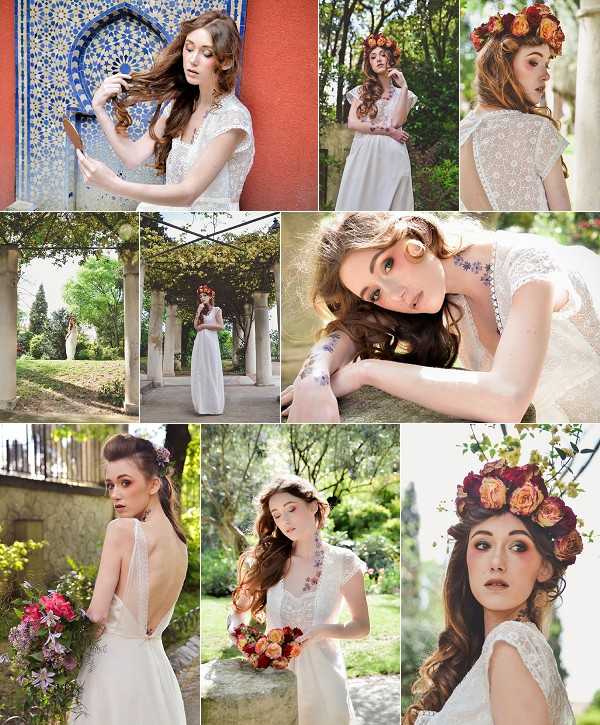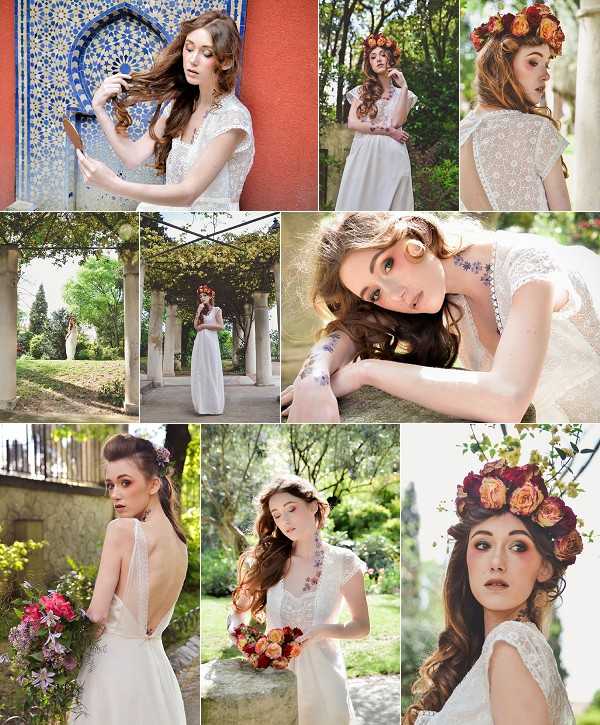 Wedding Vendors
Photographer: Elixir Photos | Wedding Dress: Amandine Grimm Atelier Mariée | Flowers: Fleurs Design by Faustine | Makeup Artist: Miss Delph | Tattoos: The Aviary | Hair: Ode n' Style
Save
Save