Hello lovelies, we have a real treat for you this Tuesday. We are whisking you off to the stunning Villa Bagatelle for a swoon worthy fine art wedding inspiration shoot.
Not only are the images just dreamy and complete with a soft romantic colour palette but the villa itself is a work of art as you'll see throughout these beautiful images.
Photographer Philippine Chauvin perfectly captured this charming wedding inspiration shoot in a private art-nouveau estate. The villa which was created in La Belle Époque period, also known in English as "Beautiful Era", was a period of history which offered stunning architecture, this french gem is a shining example of a bygone era which is treasured by France and it's many tourists.
This collaboration includes gorgeous gowns from Caroline Quesnel and pretty accessories from Maison Athenaïs making this inspiration shoot a real treat for the eyes!
We shall pass you over now to Philippine Chauvin who will be walking us through her first styled shoot…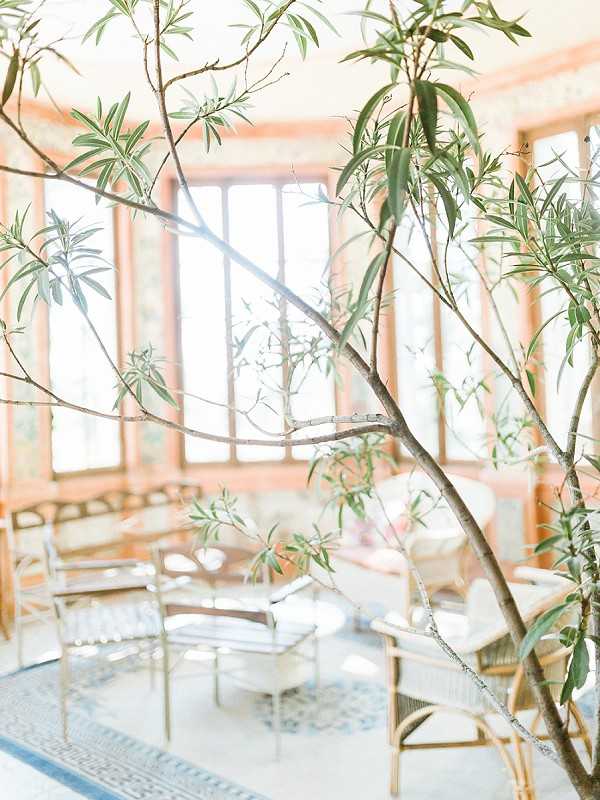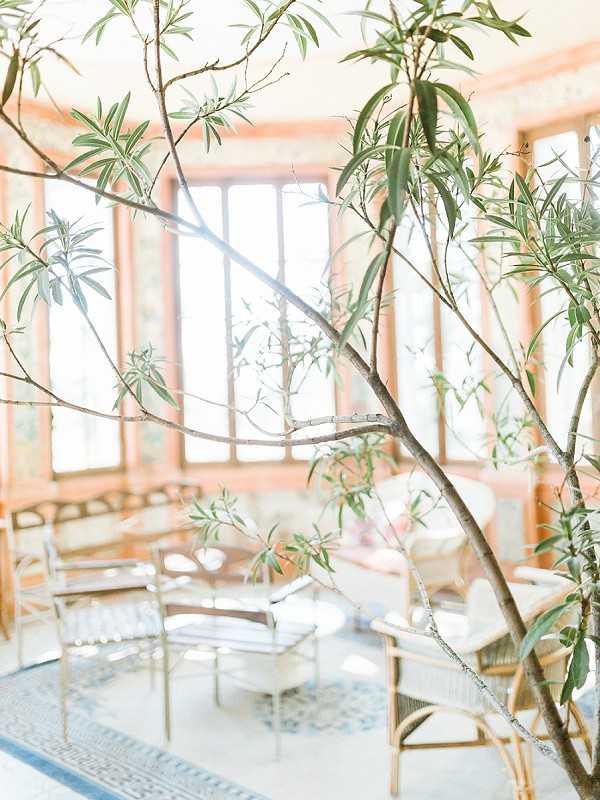 "I cannot describe how lucky I felt when I was told Villa Bagatelle would be the place for my first inspiration photoshoot. That stunning and unique estate, classified as historic monument, is a pure jewel of Belle Époque French architecture, and a dream to walk around."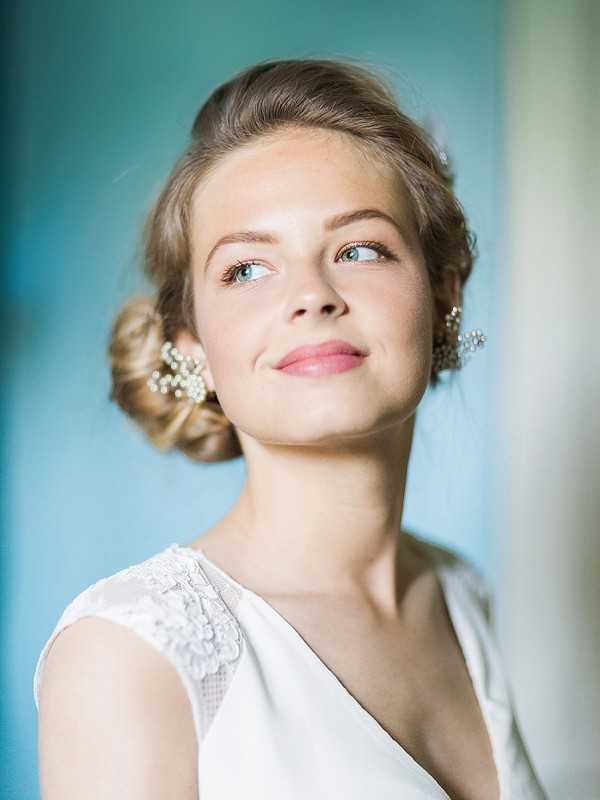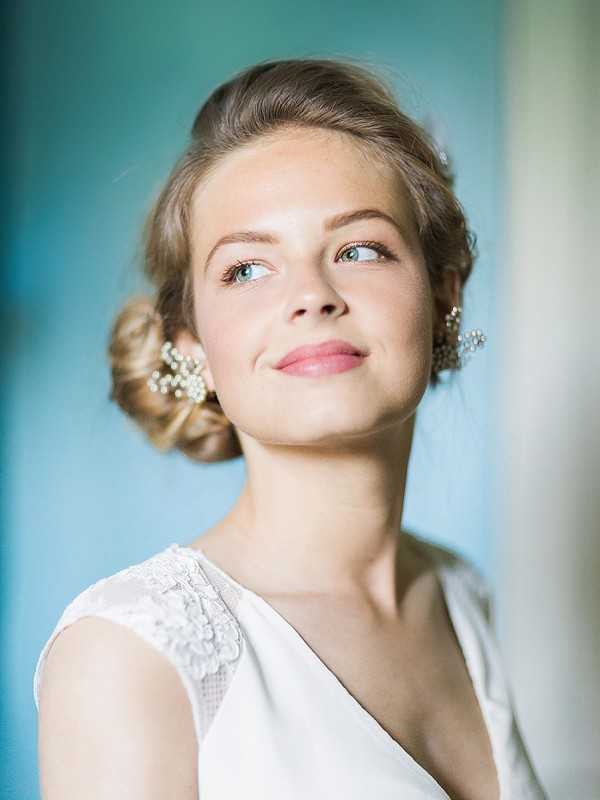 "Built in 1900, it has some extraordinary rooms, such as a winter garden covered with ceramics, a monumental marble staircase, and beautiful painted ceilings. The garden is super lovely too, and offers a perfect place for an outdoor ceremony."
"I was excited and a little bit stressed… little did I know it would be so fun to set up everything with the help of my sister and my mom, and to photograph these two gorgeous young ladies in a Caroline Quesnel gown and a Repetto tulle skirt."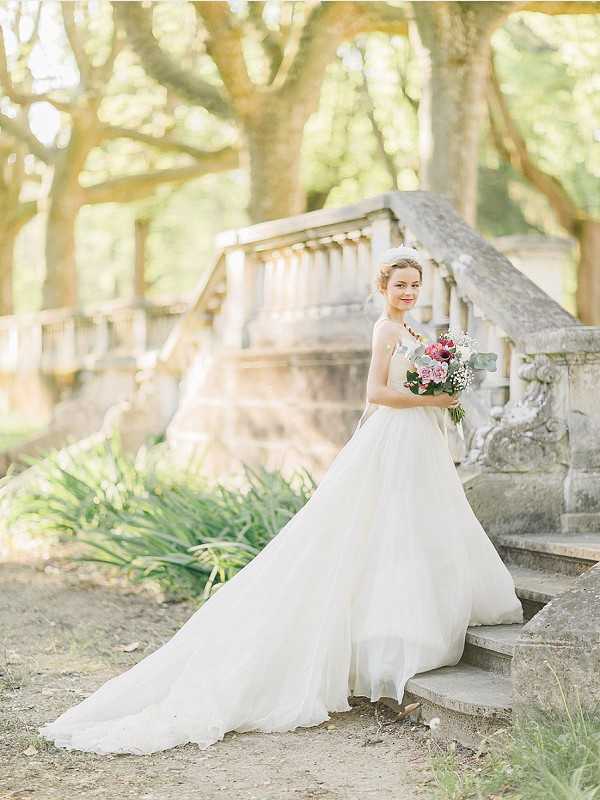 "The table was slightly inspired by Art-Nouveau style with a twist of contemporary minimalism, and we chose the colours according to the ceramics of the house: soft blue, greenery, blush pink, with touches of gold."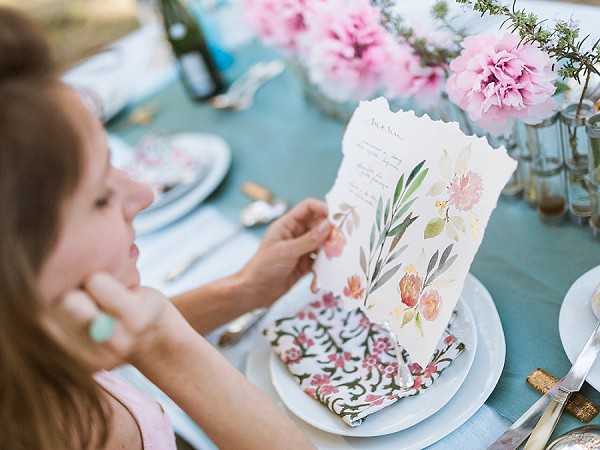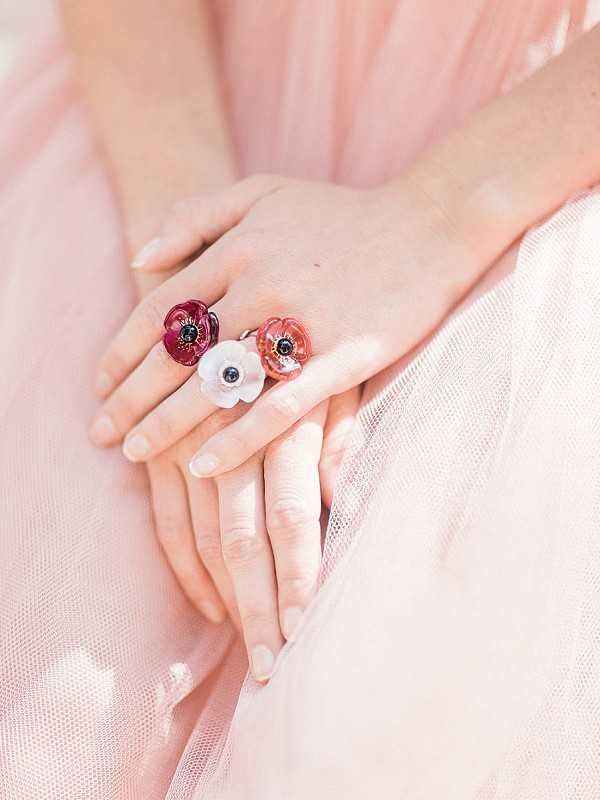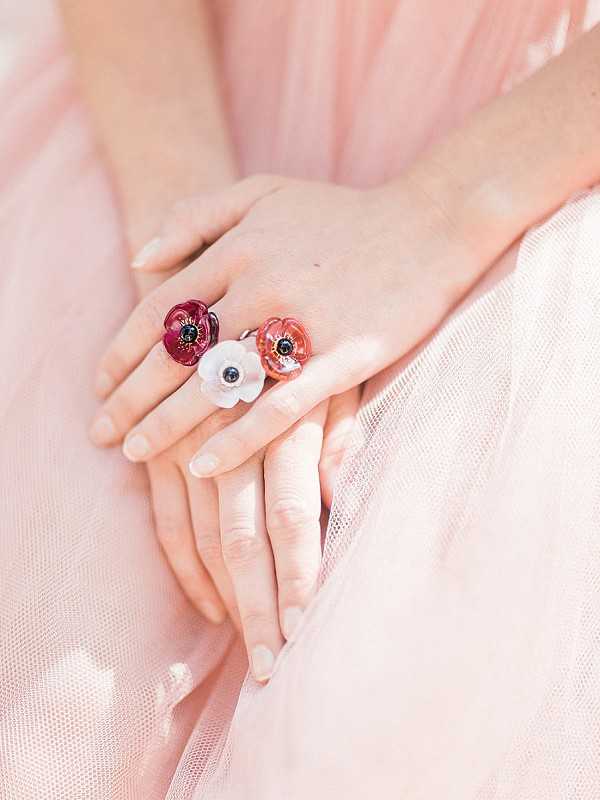 "The bridesmaid was wearing glass and silver jewelry handmade by Atelier Epitalon, a local vendor who offer very delicate and colored rings, earrings and necklaces : that make a perfect custom gift."
"The bride's hair was sublimed by creations of Maison Athenaïs, who makes the most delicate crowns and combs. She just launched her brand and is already featured in European magazines."
"I am thankful for all the help I received from Laure-Anne (hair jewelry), beautiful Mila (model) and lovely Marguerite (bridesmaid), who helped me giving this old villa a breeze of fresh air and some fancy moments!"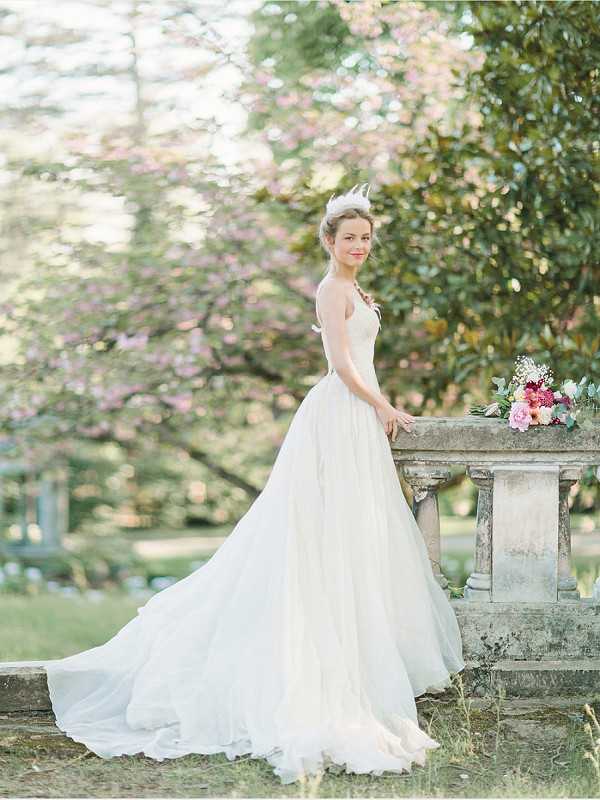 We're just in love with these soft pastel colours, utterly romantic! For even more Fine Art Wedding Inspiration check out this fine art Chateau de Jalesnes wedding inspiration shoot.
Fine Art Villa Bagatelle Wedding Inspiration Snapshot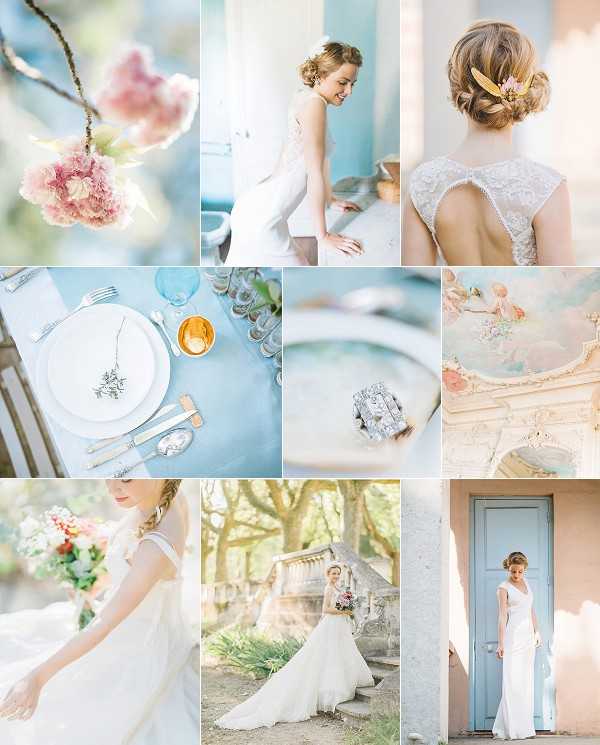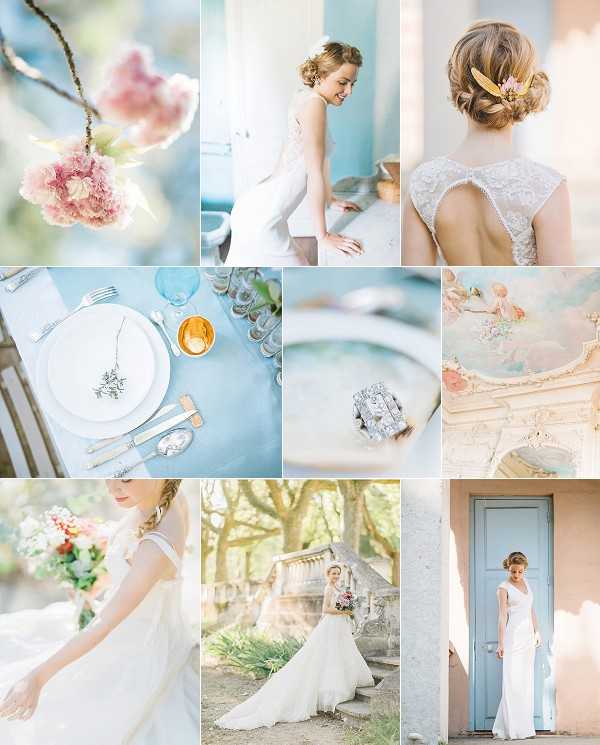 Wedding Vendors
Photographer: Philippine Chauvin | Brides Dress: Caroline Quesnel | Accessories:  Maison Athenaïs | Accessories: Atelier Epitalon
Save
Save