Hello lovelies, we have a real treat for you today! We're sharing Céline Chan Photographie's Fine Art inspired Manoir de Gressy vow renewal shoot and it just oozes romance from start to finish.
The day began with a romantic boudoir shoot in the bridal suite where our gorgeous bride wore a sweet Faith Cauvain playsuit, then it was time to get into her elegant Cymbeline Fontainebleau wedding gown for their first look.
We adore the elegant styling of this beautiful day, all the fine art touches add an elegance to the shoot which can be seen throughout these beautiful images.
The group of talented vendors who collaborated for this shoot included talented wedding planner Justine Huette – Créatrice de jolis moments and florist Atelier Fleuriste to name but a few.
We'll now pass you over to photographer Céline Chan who will be walking us through today's Manoir de Gressy Vow Renewal (make sure to have those Pinterest boards at the ready!).
"Two years ago, I went to the Manoir de Gressy to shoot a bridal boudoir inspiration session and I was very honored to see it was published on FWS. This year, I went to the Manoir again for another styled shoot that turned out to be a real vows renewal!"
"I was planning a styled shoot with Justine Huette – Créatrice de jolis moments, the planner. We had the venue arranged and started to look for vendors and for a real couple to have more genuine expressions during the shooting day."
"We also had a short boudoir shoot because Jade chose a beautiful playsuit from Faith Cauvain to bring a little bit of sexiness to the shoot. And it would make a beautiful surprise for Michael when they look through the pictures at the end!"
"After our model call was published, Jade and Michael quickly contacted us. They are from Cambodia but raised in France. They tied the knot 2 years ago in a 2 day celebration including a religious and a more family and friend oriented party. They enjoyed their wedding day but felt they missed a very important part of the wedding. Michael told us he wrote a vow letter to his soulmate but never had the chance to read it to her on their wedding day. Michael had touched our hearts and we felt this is the perfect moment to make his dream come true."
"The Manoir de Gressy is located in the suburbs of Paris area, it is at 30 minute drive from Paris center and once you enter the venue, it feels like an old family house. I love this place because it is simple, quiet, peaceful and feels authentic, perfect for their very intimate vow renewal!"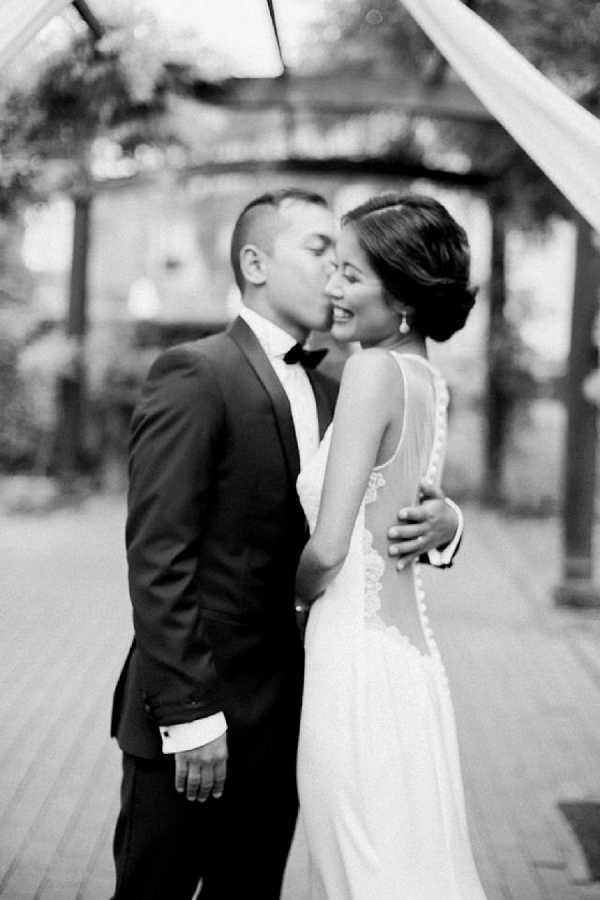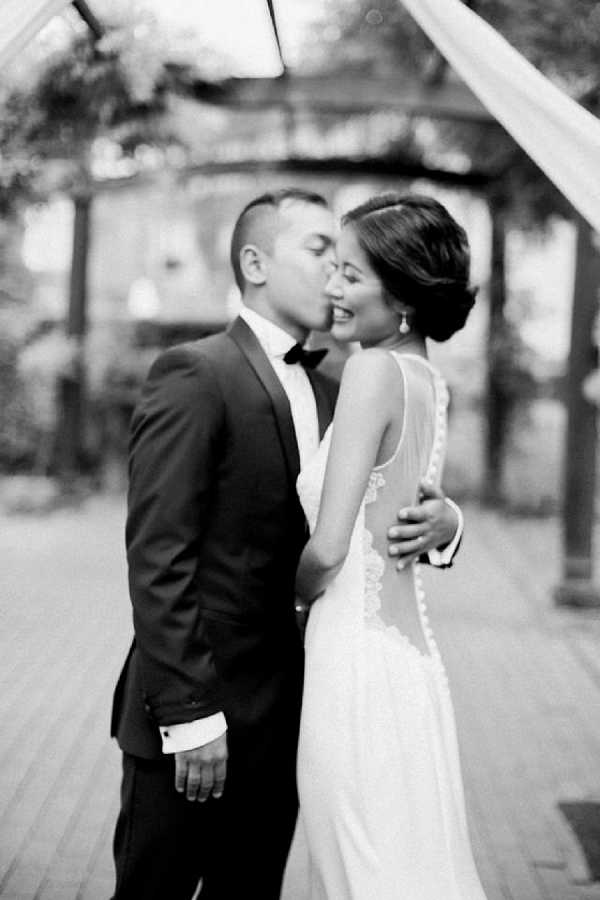 "Jade chose a very minimalist yet very elegant dress with a deep V in the front from Cymbeline Fontainebleau and Michael was very elegant in a classic black tuxedo. Both were excited but very peaceful at the same time. We planned everything very minimalistic, from the invitation to the table setting: translucent chairs and a floral centerpiece to fit with their elegant attire."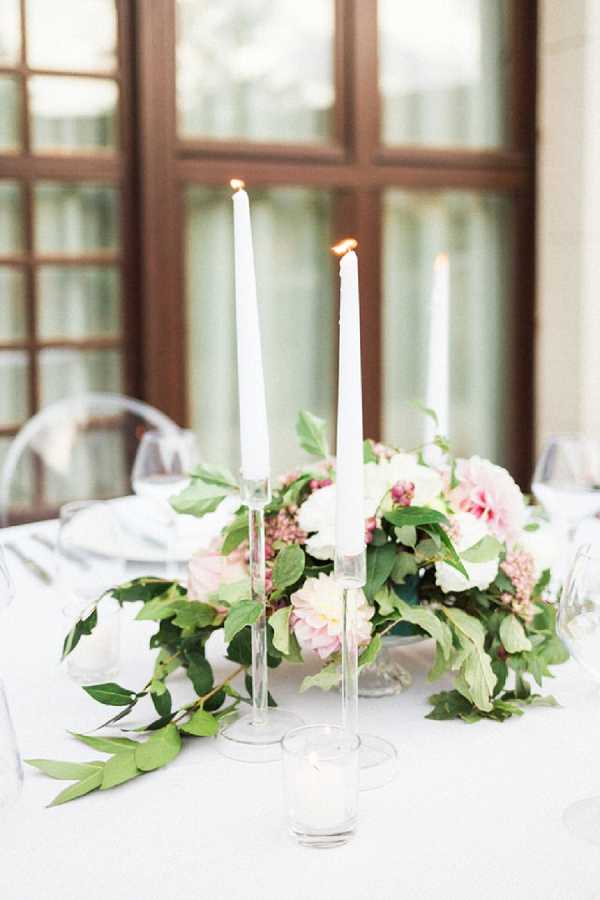 "While Michael was reading his vows, all of our team were almost crying and hoping our husbands would do the same one day! I even kept a copy of his vows and I'm thinking about printing it to give my husband some inspiration. It was a true heartfelt moment, we could hear Michael's voice trembling and we could feel Jade's hand shaking while she read her vows."
We love Céline Chan Photographie's beautiful work. To see even more Fine Art wedding inspiration check out this swoon worthy fine art French inspired wedding shoot.
Fine Art Inspired Manoir de Gressy Vow Renewal Snapshot
Wedding Vendors
Photographer: Céline Chan Photographie | Planner: Justine Huette – Créatrice de jolis moments | Venue: Manoir de Gressy | Wedding Dress: Cymbeline Fontainebleau | Brides Dress: Faith Cauvain | Make Up: GUAPAS Paris | Hair: L'attache Parisienne | Florist: Atelier Fleuriste | Accessories: Atelier Sarah Aime | Grooms Outfit: Groom's corner by Jeremiah | Stationery: Ivy Cousin Design | Cakes: Les Gâteaux de Belo