I have a real life wedding to share with you today, from a couple who decided to elope to Paris.  With beautiful photography from Juliane Berry, the couples' story really touched a cord with me as to how easy it is to organise a wedding that is not your dream wedding.  Once the wedding planning train has left the station and suppliers have started to be booked, it is a courageous decision to change your wedding plans and indeed type of wedding and wedding venue.
I'll pass over to bride Arielle to explain: "I was planning a wedding for August 2012. I had paid for the church, reception hall, plus I had found a photographer and caterer. However, I was in complete misery planning the wedding. I hated agonizing over colors, linens, centerpieces, flowers etc. Nothing felt right! Then in December, while on Pinterest, I saw a pin for a Paris elopement. I was in tears looking at the photos because I knew in my heart that was my dream wedding. I talked to my now husband and asked what he thought. He thought it was a great idea! I immediately began cancelling everything for our U.S. wedding and started the search for a photographer in Paris.
In the end, the only thing that was important to me was marrying my husband. I realized no flowers, venues or centerpieces were going to make my day any more special than the love between me and my husband.
We were married in the early evening in Place Dauphine by a friend. My husband and I wrote the ceremony ourselves. The area was rather secluded, but as the ceremony progressed a crowd gathered. After we were pronounced husband and wife the crowd clapped and cheered. It was very touching.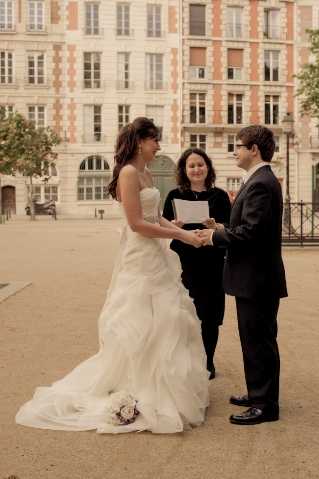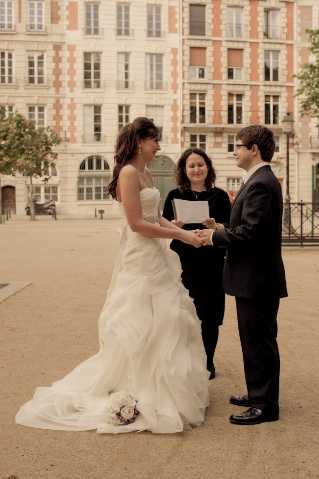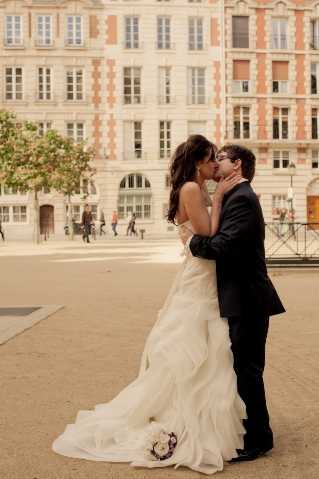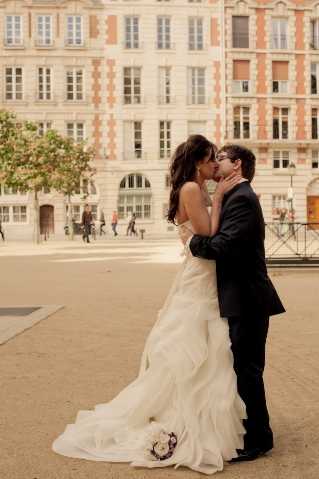 We took photos around Paris and ended our night with a dinner cruise on Bateaux Parisiens.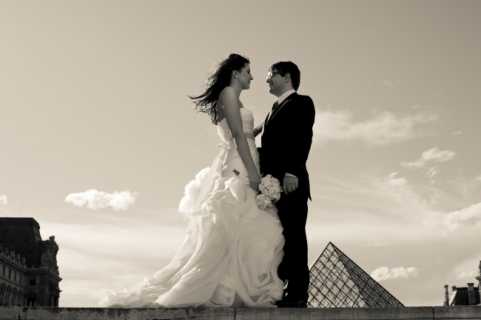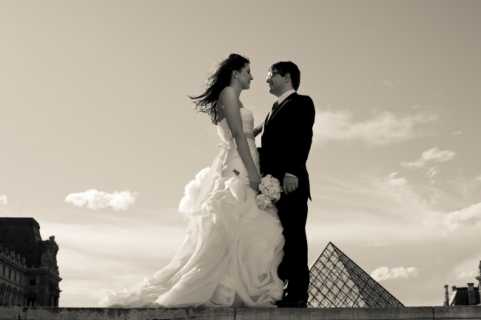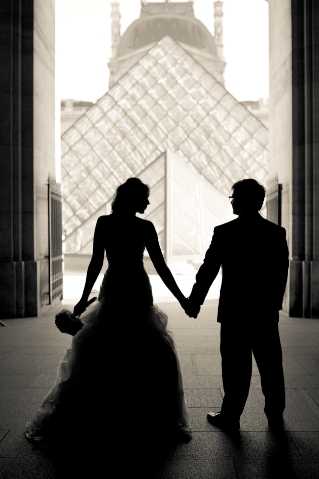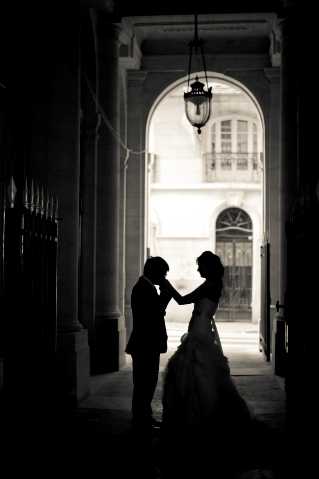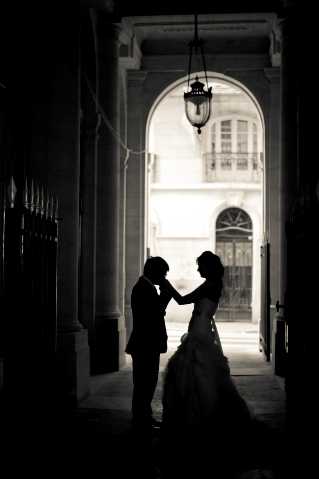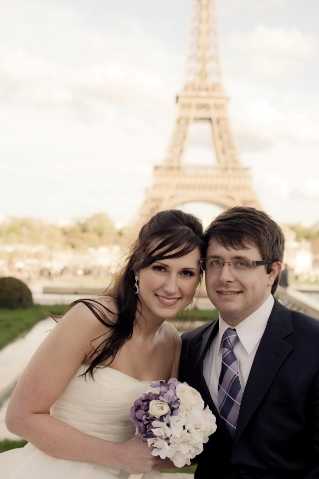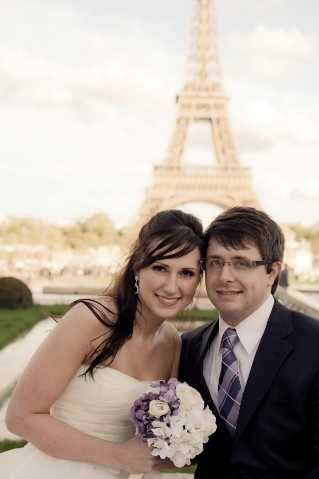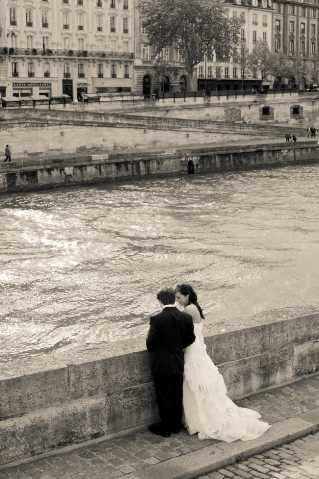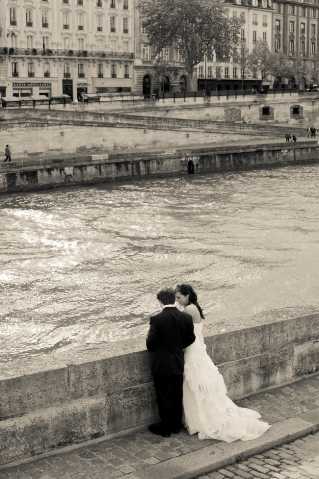 I did my own hair and makeup. I made my bouquet from silk flowers. My husband purchased a new suit for the occasion. My dress was Vera Wang White."
Thanks to Arielle and Juliane for submitting the wedding day.  If you would like to submit a real life wedding or elopement be sure to check out my submission guidelines.
Monique xx