As much as I hate to admit it, summer is ending and fall is just around the corner.  With that in mind it is such a pleasure to feature this Fall French Wedding Inspiration shoot by Les Bulles de Bonheur  and captured by LaurenceM Photographe.
Les Bulles de Bonheur takes us through the creativity behind the shoot:  ""For this shoot, we wanted to highlight this season that can be somewhat neglected and yet so sweet (for its colors and temperatures), colors and materials such as yellow, wood, leather without  forgetting some additional elements such as DIY decorations.
What you will also discover in this shoot: the bouquet and buttonhole timeless, the bow tie mustache space all fall delicacies …..
Fall, eternal source of inspiration.
The colors and materials are all found: wood, leather and the whole range of wild colors! Enjoy here crafty and pretty DIY objects, such as bowtie "mustache" (but why are not we-thought of before?) And sweet table set on a wooden cabinet. Kudos for the napkin rings made from fine brown belts as well as the work of "signaling" on wood, which is not painted but pyrographed!
Fall French Wedding Inspiration Snapshot: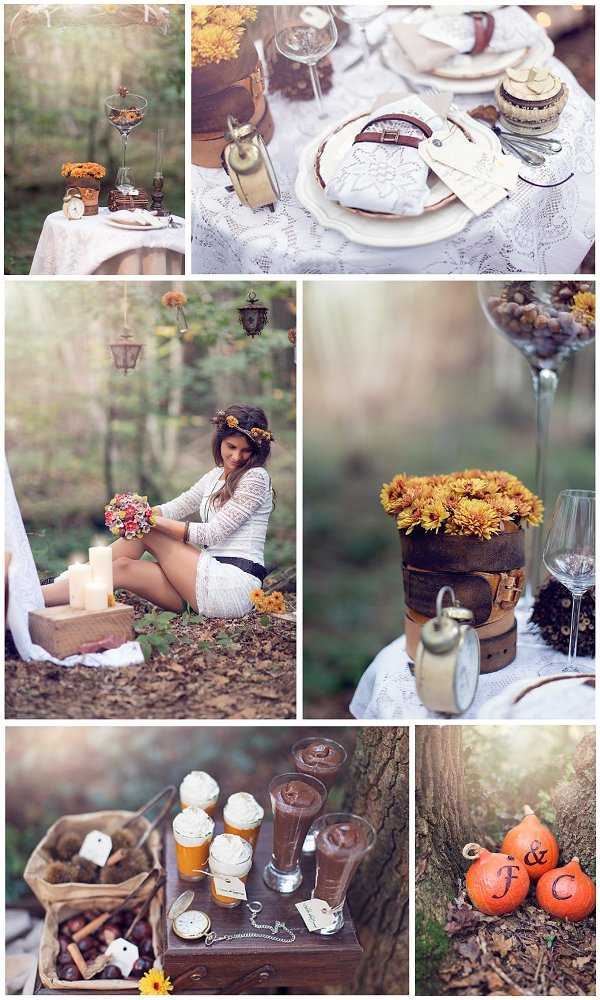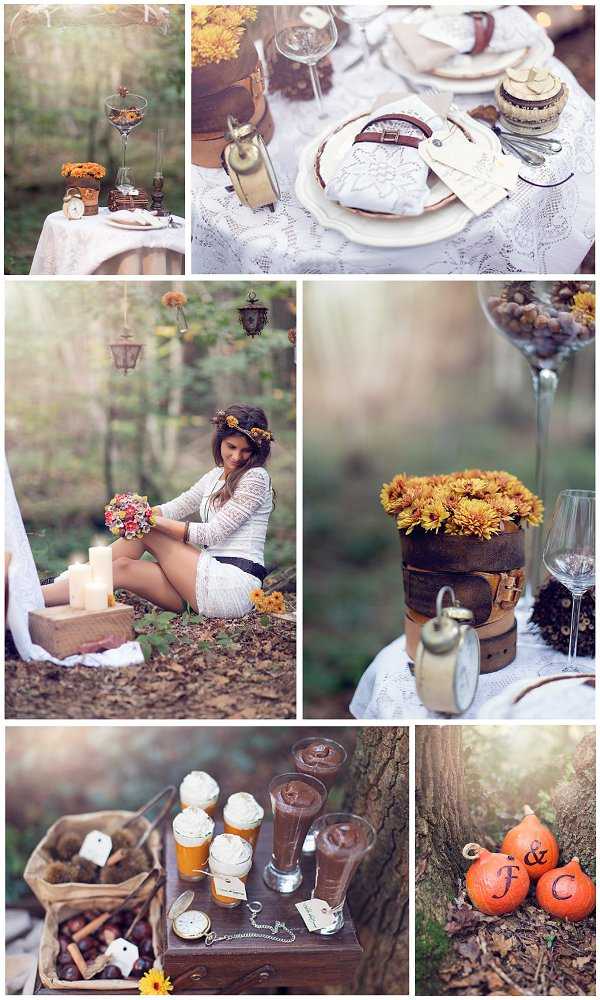 Wedding Vendors:
Organisation : Les Bulles de Bonheur  | Styling : Les Bulles de Bonheur   | Photography : LaurenceM Photographe | Bouquet : InBloomForYou | Stationery: Dansmestiroirs | Accessoires déco : Cre'atmosphere | Modèle : Fanny