Happy Thursday folks and today we have for you a romantic, effortless and fun fairytale Chateau wedding in Dordogne featuring FWS vendor Marry Me In France. Discover more about wedding planners Marry Me In France in our study here.
Our bride and groom, Claire and Ben, opted to take advantage of the services provided by Marry Me In France as it allowed them both to focus on each other and the day without any extra pressure. As you can see from the images captured by Lydia Taylor Jones our bride and groom certainly enjoyed their special day without a care in the world.
We shall now pass you over to wedding planners Marry Me In France who will be walking us through today's fairytale Chateau Wedding…
"Ben and I met through mutual friends; the first time we met was in a nightclub in Southend On Sea – not very romantic! Ben proposed on my birthday on top of the Eiffel Tower – more romantic!"
"We love the French countryside; I used to go on holidays with my family to the Dordogne, we love the outdoors, sun and escapism!"
"We chose the venue because it's so magical, with lots of charm, the pictures really don't do it justice. As soon as we viewed the venue we knew it was for us, just felt complete and it gave us a warm feeling. The couple that own and manage the chateau were so lovely and put us at ease."
"We were going for a romantic effortless and fun wedding; we wanted to make sure the wedding reflected who we are day to day."
"We choose our wedding suppliers with help from Marry Me In France, who planned and coordinated our special day, having a wedding planner on board made everything run smoothly and all the pressure was off us, we just got to enjoy giving our ideas and having them all realised for us. It really was essential when getting married in another country."
"The whole day was great, from start to finish, Ben and I particularly enjoyed the personal touches of the ceremony it was really sentimental."
"I subscribed to French Wedding Style before I even got engaged, had a feeling I wanted to get married in France and used you along with the trusted pinterest to store ideas."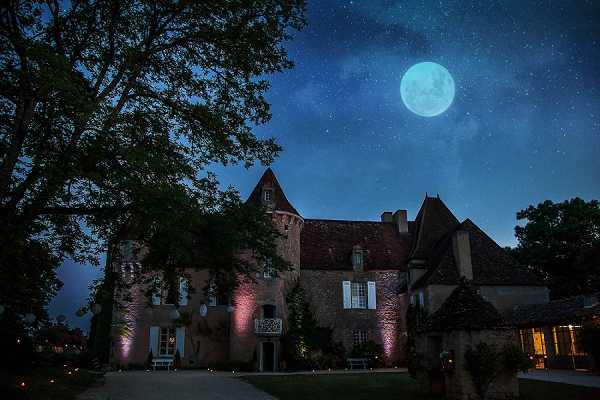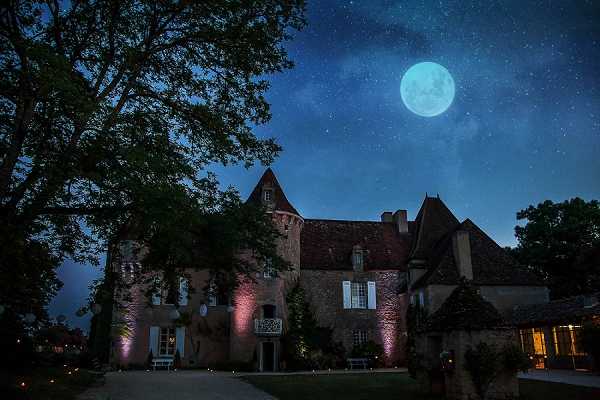 Congratulations Claire and Ben from everyone here at French Wedding Style.
For even more Dordogne wedding inspiration click here.
Fairytale Chateau Wedding in Dordogne Snapshot
Wedding Vendors
Venue: Fairytale Chateau | Photographer: Lydia Taylor Jones | Planner: Marry Me In France | Brides Dress: Halfpenny London | Shoes: Charlotte Mills | Hair and Make Up: Dee Wilks | Accessories: Hatton Jewellery | Accessories: Aurum and Grey | Grooms Outfit: Anthony Formal Wear | Bridesmaids Dress: Maids To Measure | Honeymoon: Crillon Le Brave