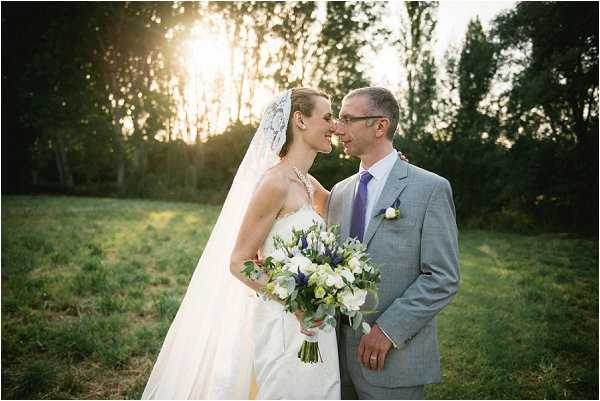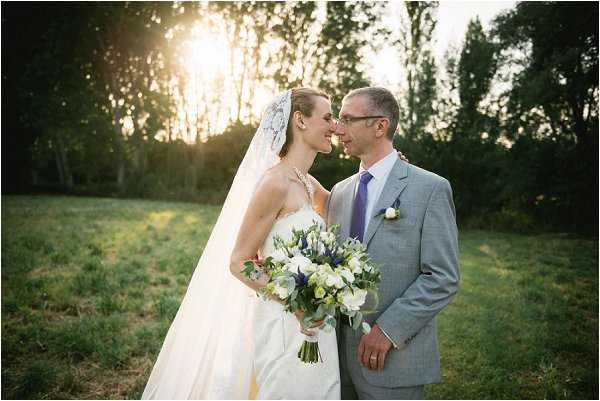 Bonjour, today's fairy tale Auvergne wedding by Zéphyr & Luna,  is a real beaut and the location has certainly captured my imagination.
Mat and I went on our belated honeymoon over Christmas and New Year, all the way to New Zealand and I can't begin to tell you what a wonderful time we had. We indulged in all our favourite activities including hiking, riding bikes around vineyards (tasting wine along the way of course) and even a bit of kayaking. So when I read this post, it got me thinking about the Auvergne region, as it's definitely on our wish list of French destinations to visit and actually has so much to offer by way of outdoor activities – including those all-important vineyard tours!
But what's really interesting, is that the area is actually volcanic so there's plenty of rolling countryside scenery to enjoy, fabulous produce to taste from all the fertile land and tonnes to explore along the way…hmmm I think I might just have mentally planned our summer holiday!
But enough of holiday planning and over to our blushing bride Laura to talk us through the day…
Laura: "Yvan and I met through mutual friends who are colleagues of his at the French Immersion School of Washington (in Seattle). We dated for one year before we got engaged (and then we had a 1.5 year engagement). He proposed in our apartment (we had just moved in together) on Thanksgiving Day in 2013. It was a very private and romantic proposal that totally caught me by surprise …it was just perfect!
We knew we wanted to get married in the chateau in Yvan's home town. It was within walking distance of his family's house and his parents are friends with the owners. It was so wonderful to have a personal connection to a chateau from the 14th century. As an American, I always tell people that it was the fairy tale French chateau wedding that I never dreamed of! Sometimes when I look at pictures from the day, I can't even believe that they are pictures from MY wedding! I feel so lucky to have been married in such a beautiful venue with so much history.
I LOVED my wedding dress! Since I knew I'd have to carry it on a plane with me across the ocean, I chose one that would be relatively light to carry and not too hot since we had an outdoor wedding in July. And, it had pockets!
We bought flowers from the local florist in the next town, Gannat. They were amazing…we just ordered the flowers a few days before the wedding and then my mother-in-law and her sister picked them up on the morning of the wedding and arranged them in the afternoon. They did a great job!
We had a French ceremony at the Mairie and an American ceremony at the chateau. At the Mairie, only our immediate families attended and Yvan's father officiated the ceremony (he is a member of the town council). It was incredibly emotional, as his father wrote a very touching speech about how happy he was for us and that I was joining their family. I definitely cried during it!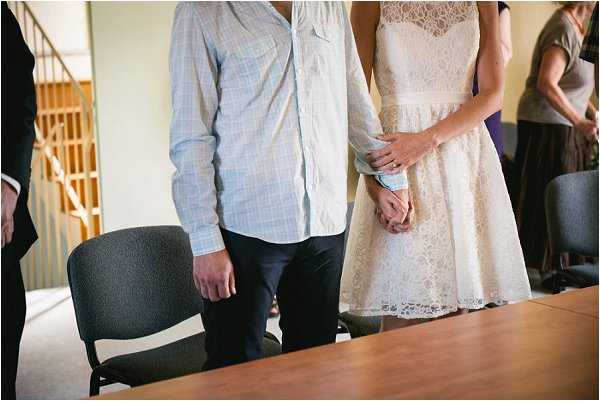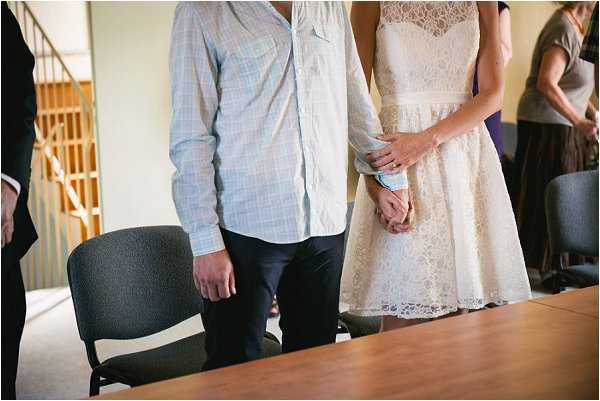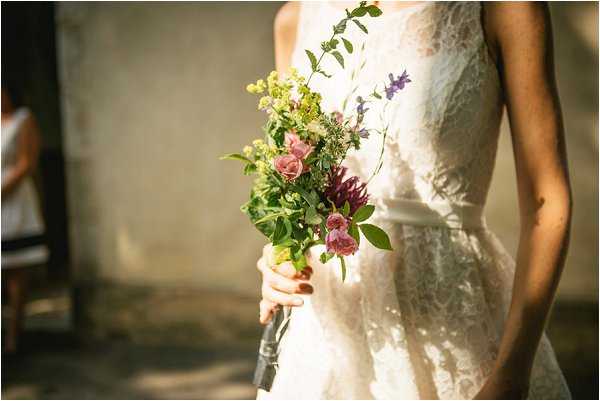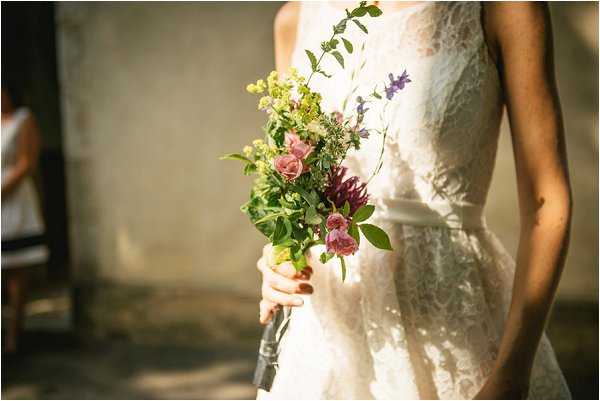 Later that day, we had a traditional American ceremony at the chateau. Yvan's best friend, who is bilingual, conducted the ceremony in both French and English. He did an amazing job with the perfect mix of humor and sentimentality! My father walked me down the aisle to Blackbird by the Beatles and we were surrounded by all 100 of our wedding guests.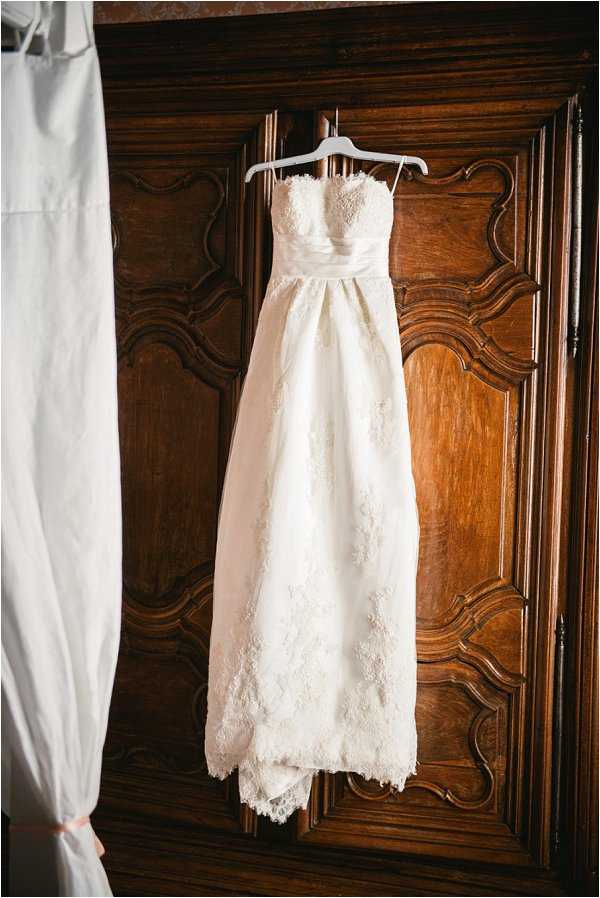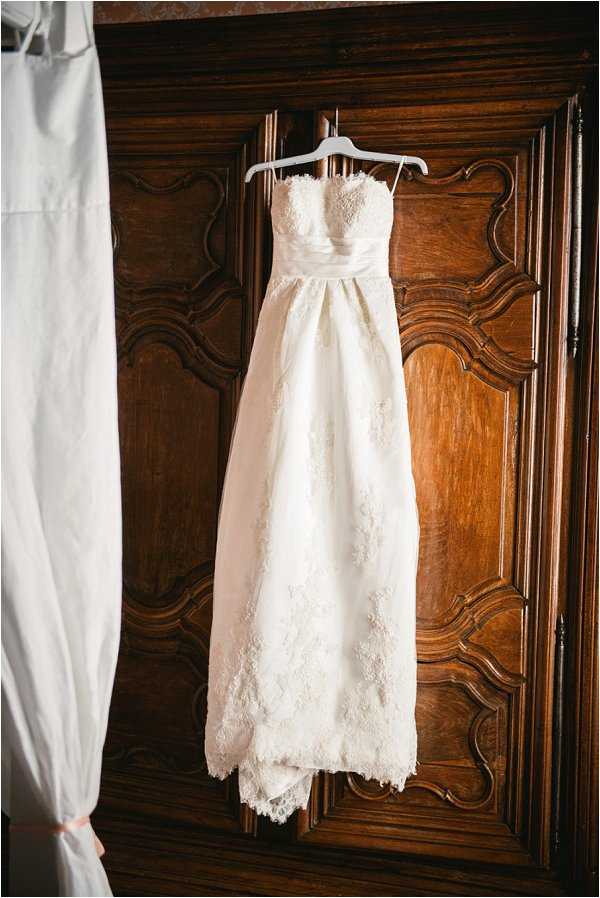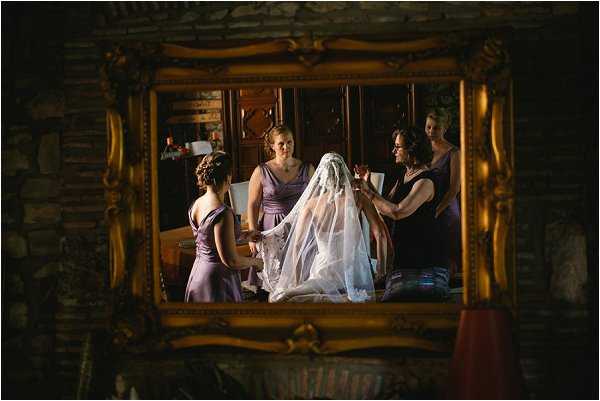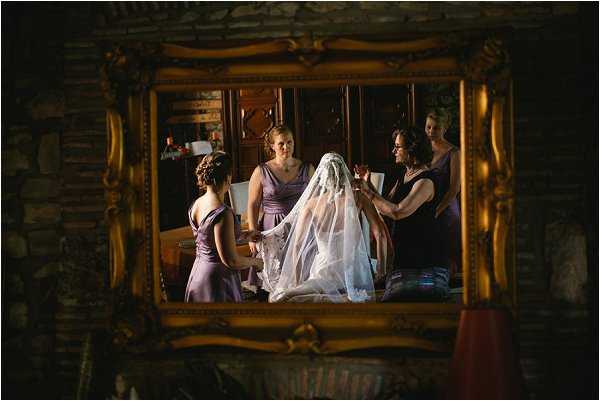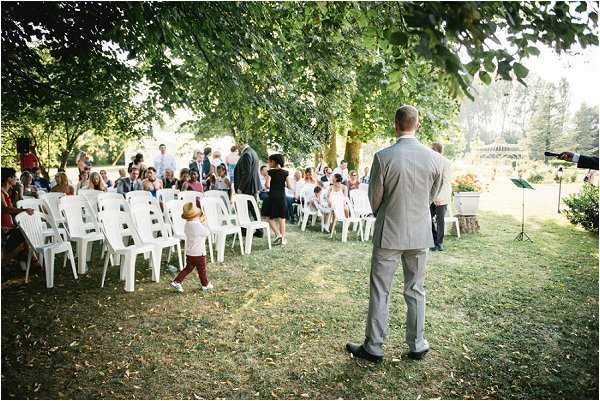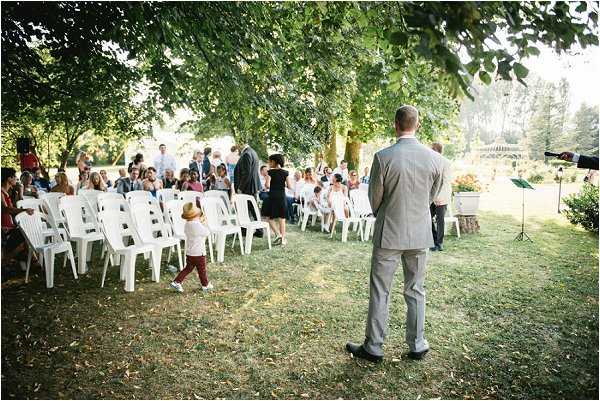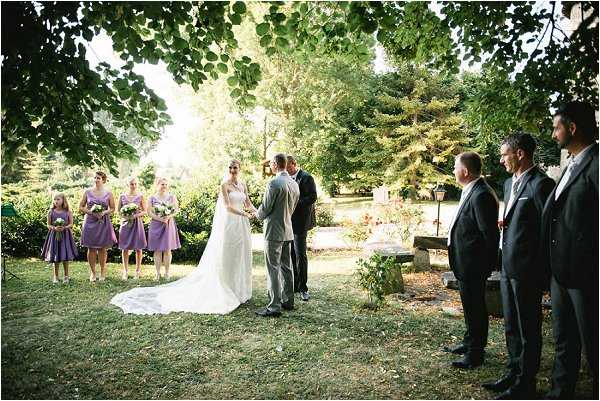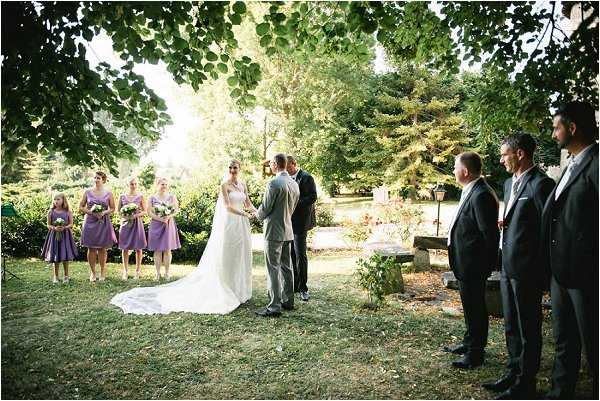 Our ceremony included many of our friends and family. I had four bridesmaids and he had three groomsmen. His godson was the ring bearer, his cousin's son was the "bubble boy" (blowing bubbles) and his best friend's daughter was the flower girl. My brother and Yvan's friend did readings that we picked out and one of my best friends played a Vivaldi piece on flute during the candle ceremony with our mothers.
We wrote our wedding vows; Yvan said them to me in French and I said them to him in English.
During the ceremony at the Chateau, we chose all the music too. We had 3 Beatles songs (When I'm 64, In my Life, and Blackbird) and we exited to Wake Up by Arcade Fire.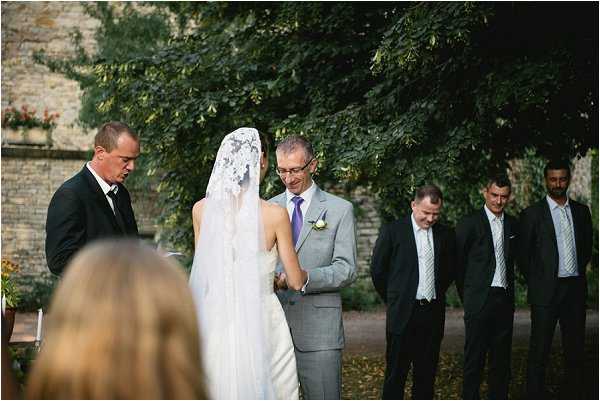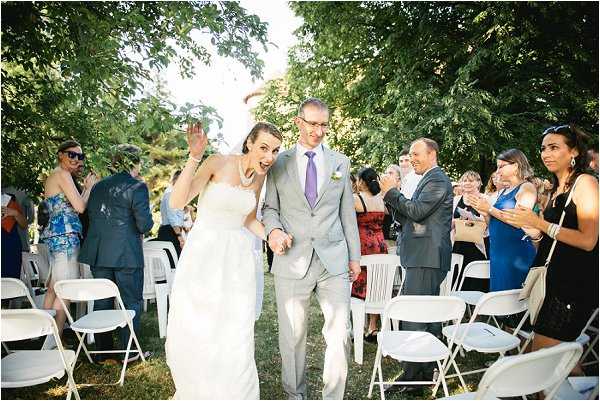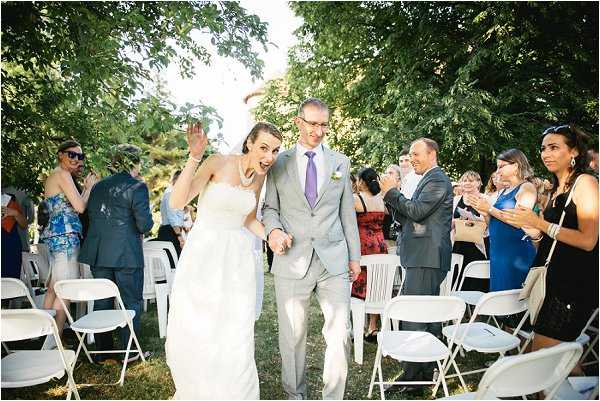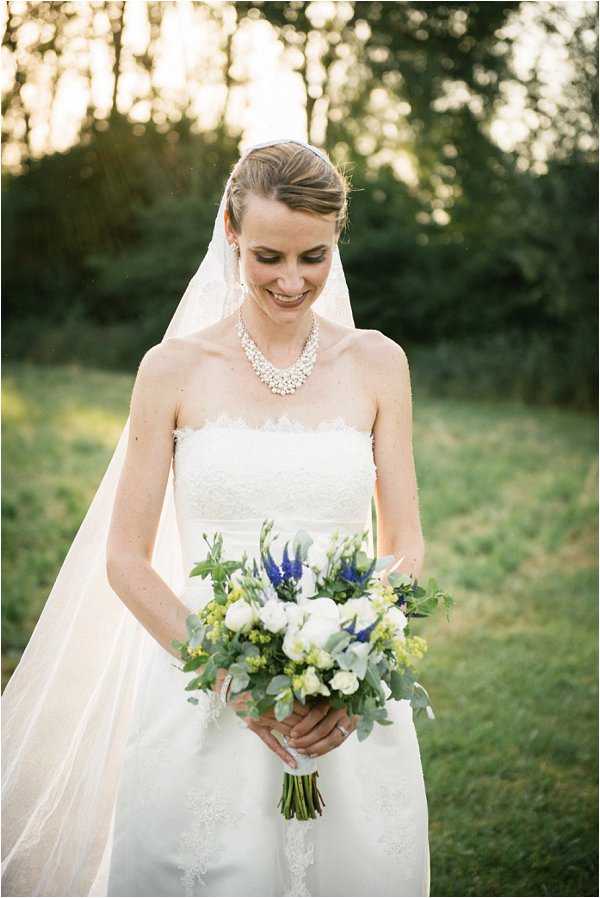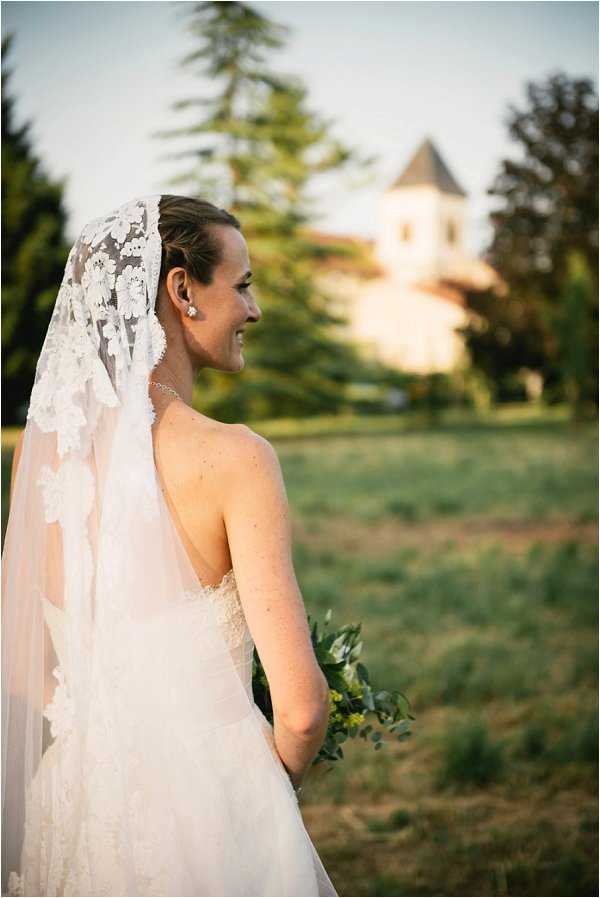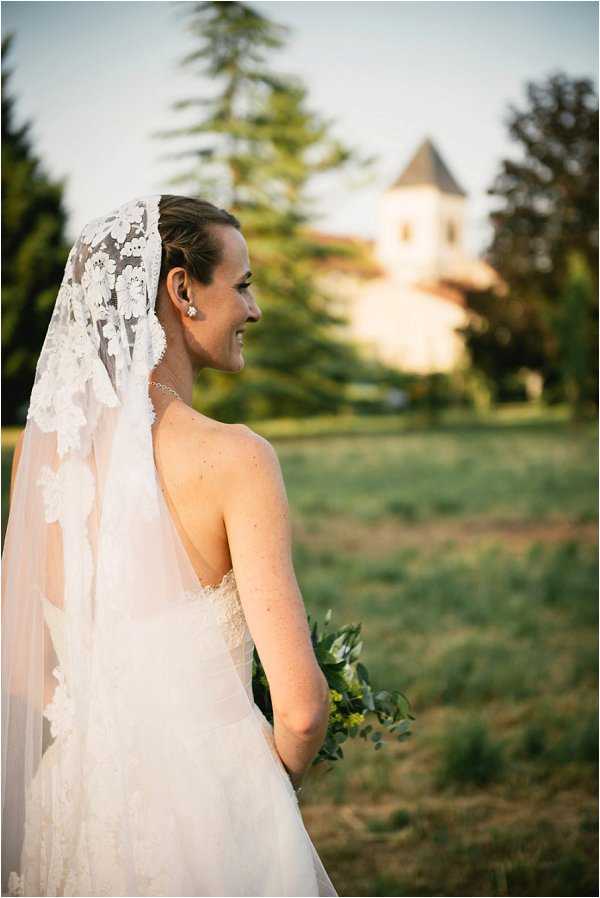 We chose Ambre because we loved her website and her artistic photo journalistic style! And she is fluent in English, so that sealed the deal for us! We are so glad we chose her and love the pictures. She has a real talent for capturing tender moments, not just between the bride and groom, but among the guests as well. Ambre was so easy to work with and very accommodating to our special requests!
During the reception, we played "The Shoe Game" where our friends asked us questions about who is more likely to…it was a big hit! Yvan's friend prepared a skit where he dressed as a woman and pretended to be an ex-girlfriend of my husband. It was hilarious! We also had sparklers to celebrate America's Independence Day since our wedding was on July 4th. Singing the Star Spangled Banner with sparklers was one of my favorite memories of the whole day.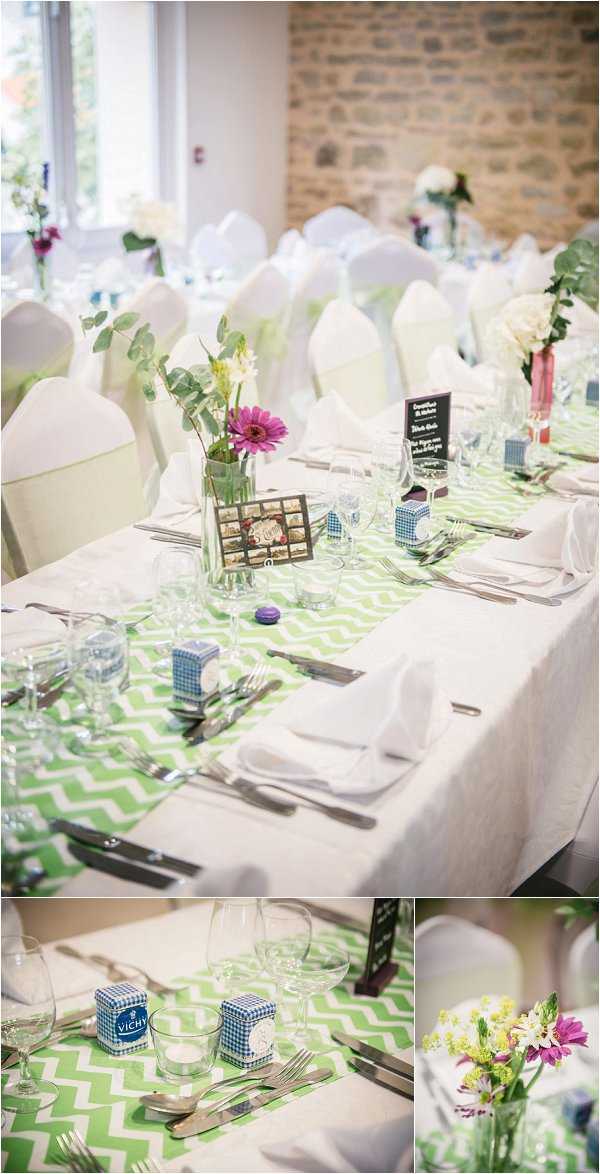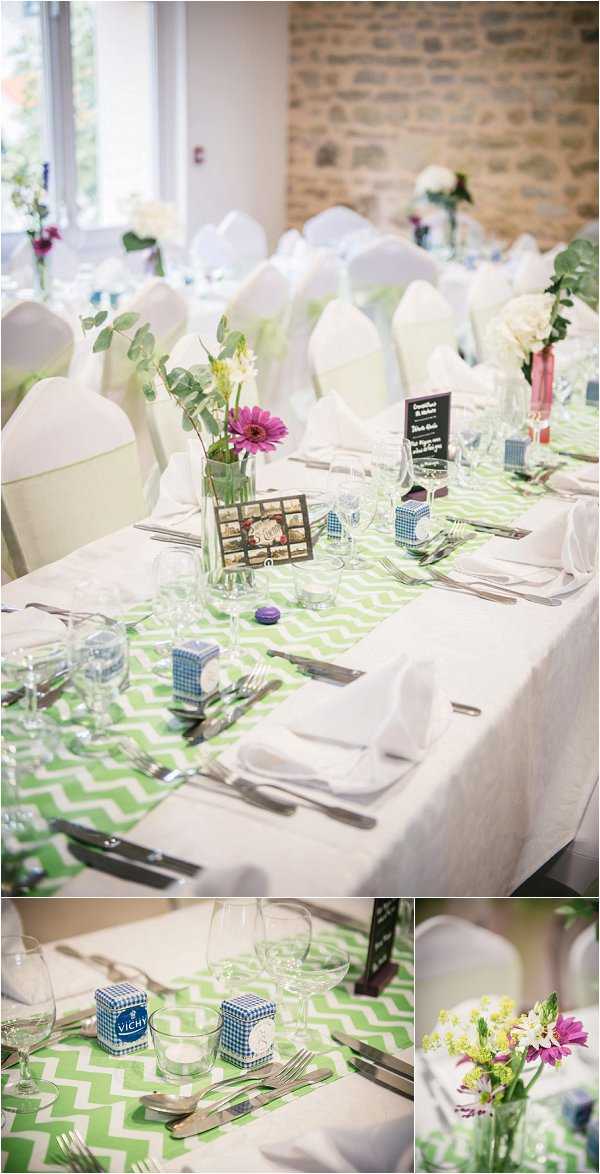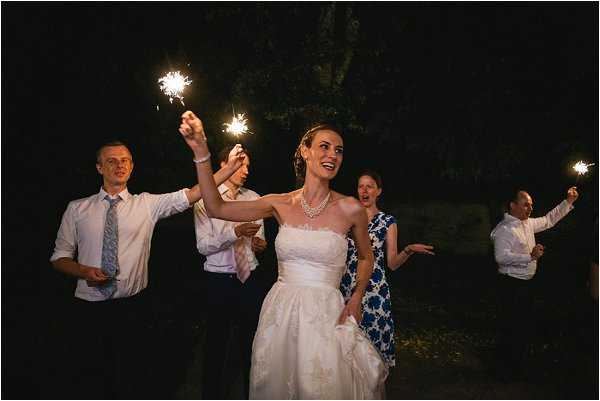 My advice for future brides: don't be afraid to ask for help from others. You'll be amazed how willing people are to help out. I don't know how we could have pulled everything off without help from our friends and family in the days leading up to the big day. One of my favorite memories of the entire process is thinking about how generous people were with their time and energy to help make things possible!
To view more weddings at Chateau des Roses et des Tours click here.
Fairy Tale Auvergne Wedding Snapshot
Wedding Vendors
Photographer: Zephyr & Luna | Wedding Dress: La Sposa | Groom's Suit: Michael Kors | Jewellery: Charter Club | Shoes: Caparros | Veil: Bride's Mother's Veil from 1968 | Florist: Le Jardin d'Isi | Wedding cake: Patisserie Joseph | Caterer: La Rencontre | DJ/band: Planet Dome | Venue: Château des Roses et des Tours