I am rather excited for today's Wanderlust Wednesday as we are off to explore Valbonne with the assistance of Natasha from Azur Flowers.  The reason for my excitement is that I had the opportunity to stay in Valbonne two years ago and I loved it!  But before I turn the blog over to Natasha, if you have missed out on any of the wanderlust series during the busy summer season, they don't forget to check up here.
Exploring Valbonne
The charming village of Valbonne is situated on the French Riviera, just 20 minutes drive from the coast. The village has become my favourite village on the Riviera, luckily enough; I only live a few minutes away! With an array of shops, restaurants, hotels and small art galleries, Valbonne is a great location for you to visit. We are lucky to have some of the best weather in France with sunshine and warm temperatures year round.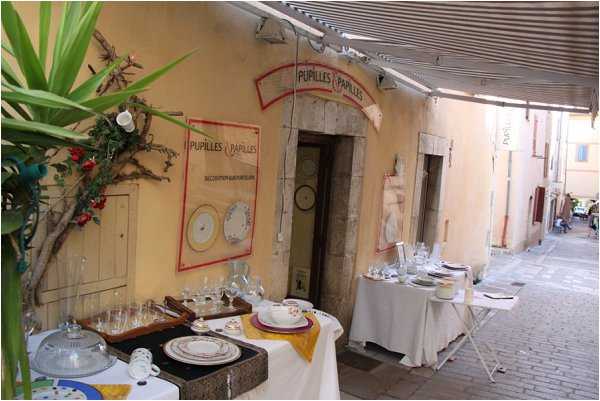 Location
Valbonne is located 20 minutes inland from the coastal town of Biot. It has great links to the coast with regular busses that will take you to Biot train station and lastly on to the coastal town of Antibes. Nice Airport has regular flights from the UK and is only 25 minutes drive.
Where to stay
Hotel Les Armoiries
A 17th century fully restored large provençal village house in the heart of the Provencal Village Valbonne, remember to ask for a room overlooking the Place des Arcades!
Château de la Bégude, Golf d' Opio Valbonne
A converted country house, four star Chateau de la Bégude offers a relaxing stay in a peaceful countryside setting. With two restaurants, outdoor pool, 18 hole golf course and 40 luxury rooms, this is the perfect place to stay for a romantic trip away.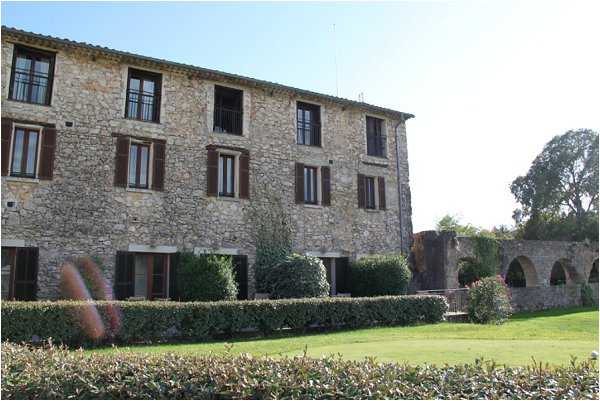 Where to Eat
Cafe des Arcades
Cafe des Arcades is perfectly situated in the buzzing 'Place des Arcades'. The menu has something for everyone, with the steak and dauphinoise potatoes are a welcome change to chips! This restaurant is in a great location to sit and take in the atmosphere with a glass of rosé! I would highly recommend reserving a table in high season or weekends. It really is the place to eat in Valbonne!
Little Italy
For a quieter setting, head to Little Italy tucked away on a small pedestrian street away from the crowds. Little Italy serves, traditional Italian food with a modern twist; be sure to try the 'Sformato di parmigiano' (Parmesan Soufflé) it's to die for!
7, Rue De La Mairie, Valbonne 06560
Christian Camprini
For an after dinner treat, head to Nicoise Chocolatier, Christian Camprinis' boutique on rue de la République and try some of their amazing chocolates and macaroons. Christian Camprini creations are a combination of fruit products as well as flowers , rose, jasmine, violet. His objective is to preserve the identity of its region.
Festivals & Markets
Valbonne village has many small festivals over the year, including Fête de la Musique (21st June) a music festival that fills the street with bands and singers. There are many festivals throughout the year celebrating different saints. If you are visiting at Christmas time, Valbonne is famed for it amazing Christmas markets that runs from 21st-24th December. With hundreds of stalls lining the decorated village streets, you will find a wide variety of gifts, fine French food and of course, vin chaud (mulled wine)! This market is known to locals at the best Christmas market on the Riviera.
The village has an Antique fair on the first Sunday of each month. Also, market day is every Friday morning in the Place des Arcades. This is a great opportunity to shop for traditional Provencal gift, food, clothes and more.
Snapshot of exploring Valbonne