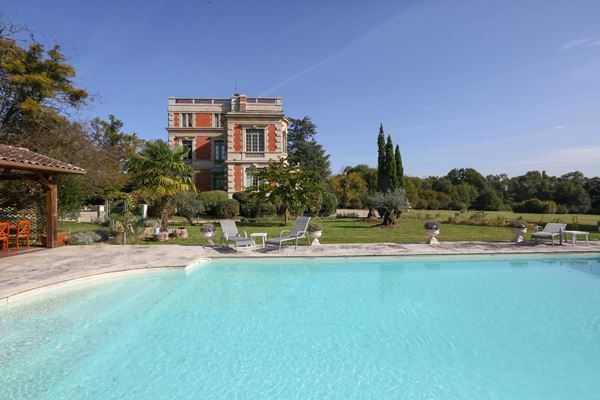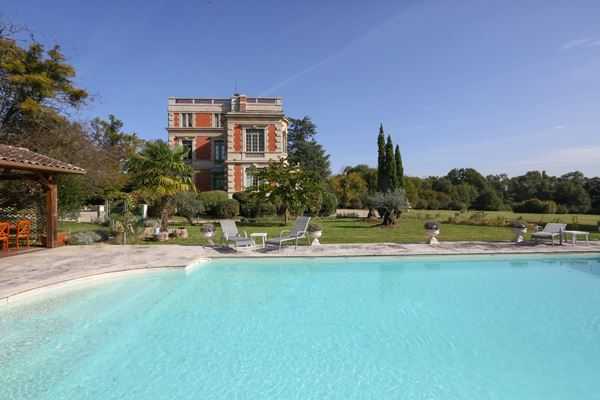 We love this feature on French Wedding Style, as we fling open the doors and showcase another exclusive French Wedding Venue this time Chateau Le Lout is South West France.
Built in the 19th Century at the request of the Count of Mandreau for his son-in-law Baron Oberkampf, Chateau Le Lout is an exclusive wedding venue which opens their doors to a small number of weddings every year.    The château is perfectly situated just 20 minutes from the centre of Bordeaux and 10 minutes from Merignac Airport.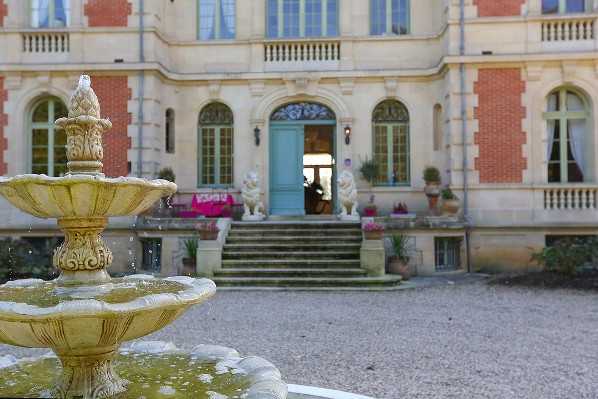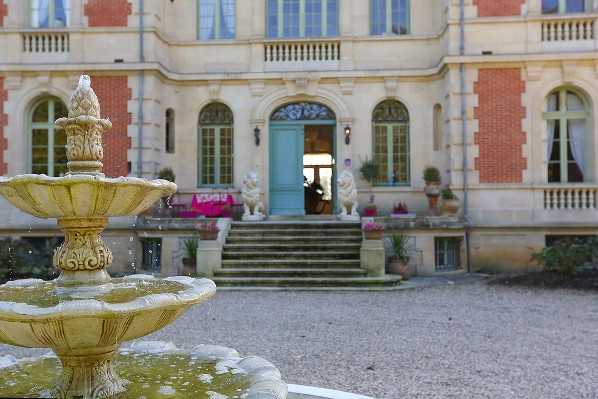 The team at Chateau Le Lout are delighted to work with you throughout the wedding planning process, from your exploratory enquiry right through to the big day, making sure everything is perfect!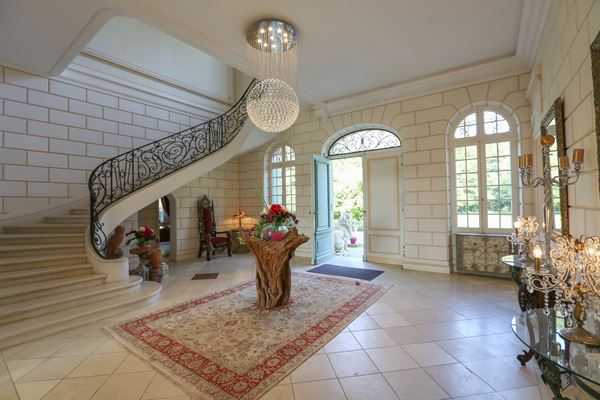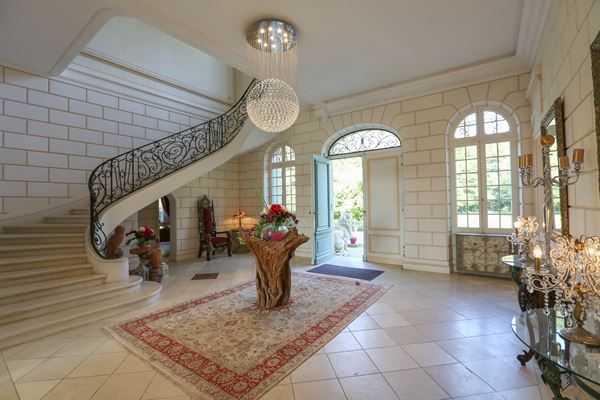 For your wedding, the château can sleep up to 16 guests and provides a magnificent setting to enjoy some special time with your closest friends and family.  The chateau features a beautiful outdoor heated swimming pool, and extensive park and gardens to act as the backdrop to your big day.
And imagine yourself deciding the spiral staircase in your wedding dress, ready to meet your fiance and guests waiting for your outdoor wedding reception in the gardens.
Chateau Le Louit is steeped in history and the Oberkampf family created the iconic "Toile de Jouy" and went on to pioneer the industrial production of  wallpaper. Some of Baron Oberkampf's original work can be seen in the dining and living rooms at Château Le Lout.
At the time of Baron Oberkampf's death in 1934 the property was sold to a grand Bordeaux family (the Robert family), for use as their hunting lodge. The Robert's owned the property for the next 75 years, although there was a brief period during the Second World War when the Chateau was occupied by the German Luftwaffe and used as their headquarters.
If you think that Chateau Le Lout may be your dream wedding venue,  then visit their website to find out more information.
Save