To make Thursday feel like Friday we have an epic Paris engagement session for you!
Our gorgeous couple enjoyed a romantic engagement session in the heart of the city with their talented photographer Rochelle Cheever. They strolled around the city hand in hand while Rochelle captured some gorgeous natural moments in front of some of Paris' most famous attractions!
Our gorgeous couple looked rather chic in their black and white outfit combo and with the mix of grey Paris sky's it made for some uber romantic photos.
Rochelle, a destination wedding photographer from Italy but who currently lives in San Diego, California travels the globe to capture couples in love. For more than a decade she's traveled the world perfecting the art of adventure and capturing exotic elopements and intimate weddings on camera.
Have you ever considered a Paris engagement shoot before your big day? If so, why not start brainstorming some ideas using todays post for inspiration…
"In March, I got to follow Kanani and Jason to Europe for an epic wedding adventure. They are from Kauai, but because their families lived so far from each other (her family lives in Hawaii and his family lives in Wisconsin), they decided having a destination wedding in a mutual location for both parties would make the most sense, as well as provide them an unforgettable experience for this most special day!"
"They got married in Lucca, Italy, but because they hadn't yet had an anniversary session (and they wanted to make the most of their romantic journey across the globe), they wanted to visit Paris for a few days prior to their wedding."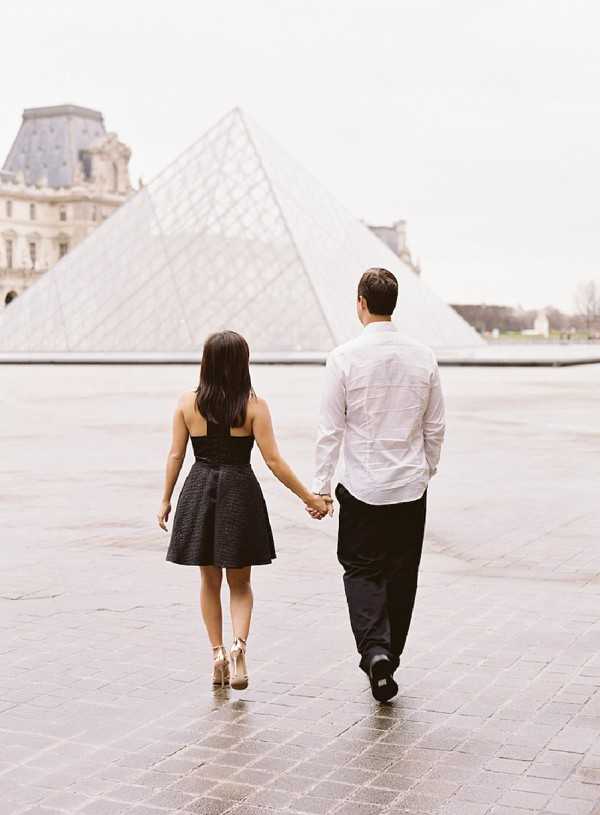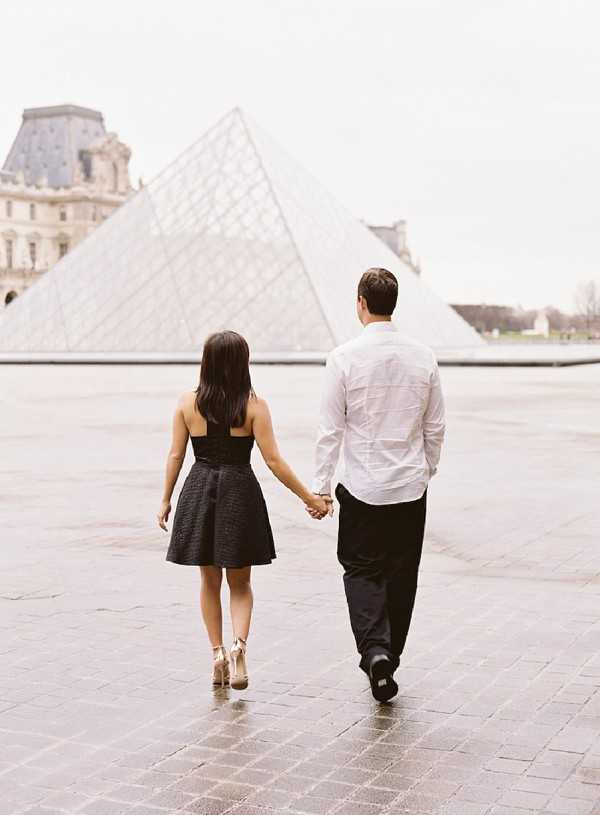 "It was a rainy day and it was rather chilly, but you would never know because these two were always beaming with joy as they were wrapped in each other's arms."
"I got to come along on their journey so we could capture their engagement session in one of the world's most romantic and beautiful cities in front of the Eiffel Tower, the Louvre, and amongst the cobblestone streets lined with cute bakeries and the beautifully historic architecture we know and love about Paris."
"It was a wonderful way to begin their journey into marriage, and needless to say, the perfect way to take advantage of spending a few days in this stunning city! Plus, after their wedding in Lucca, I got to follow them to Venice, Florence and Rome for some pretty honeymoon shoots as well!"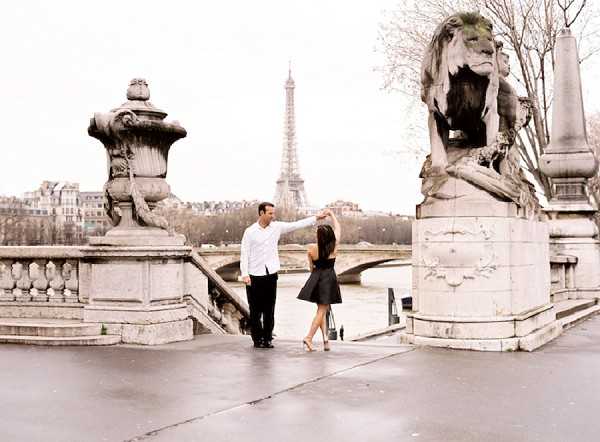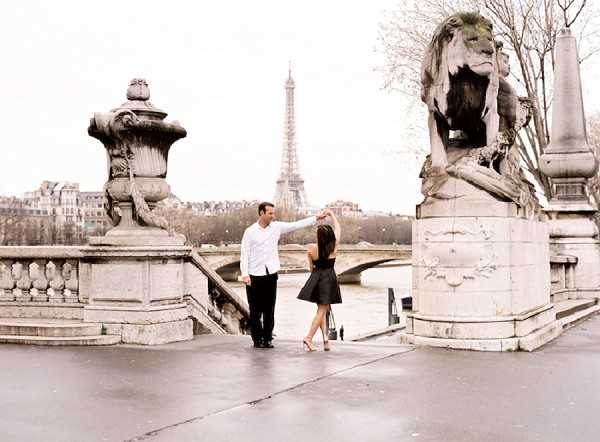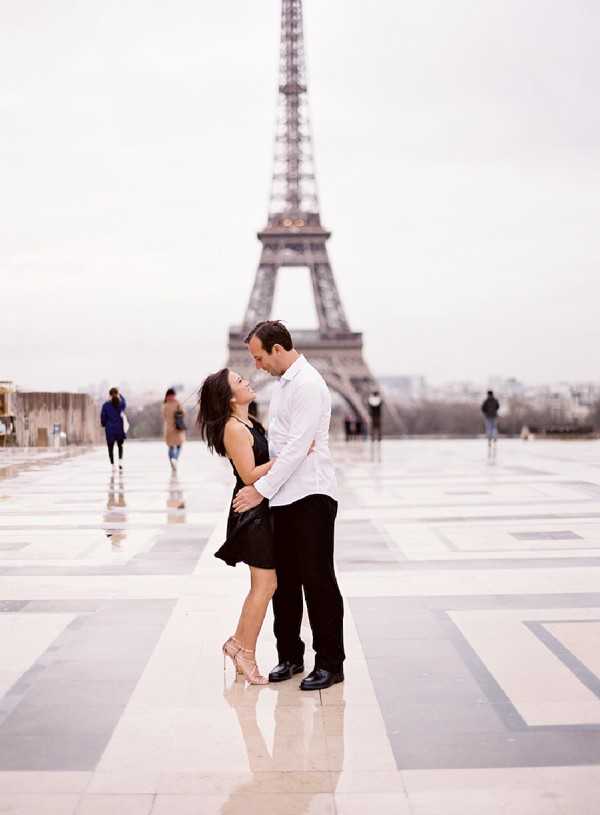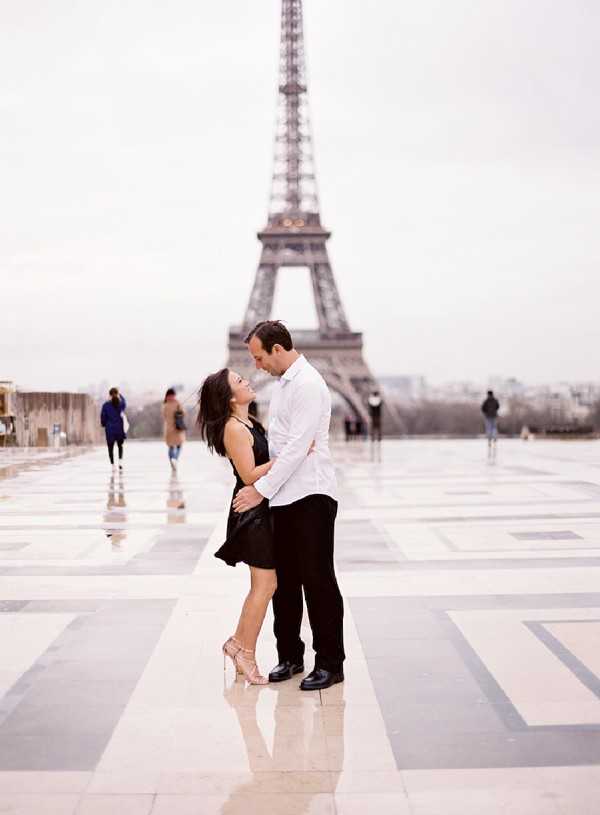 Because Paris is always a good idea, don't stop there, check out this elegant Hayley Paige gown for an intimate outdoor ceremony in the garden of Palais-Royal showing the great versatility of this stunning city of lights.
Epic Paris Engagement Session Snapshot
Wedding Vendors
Photographer: Rochelle Cheever