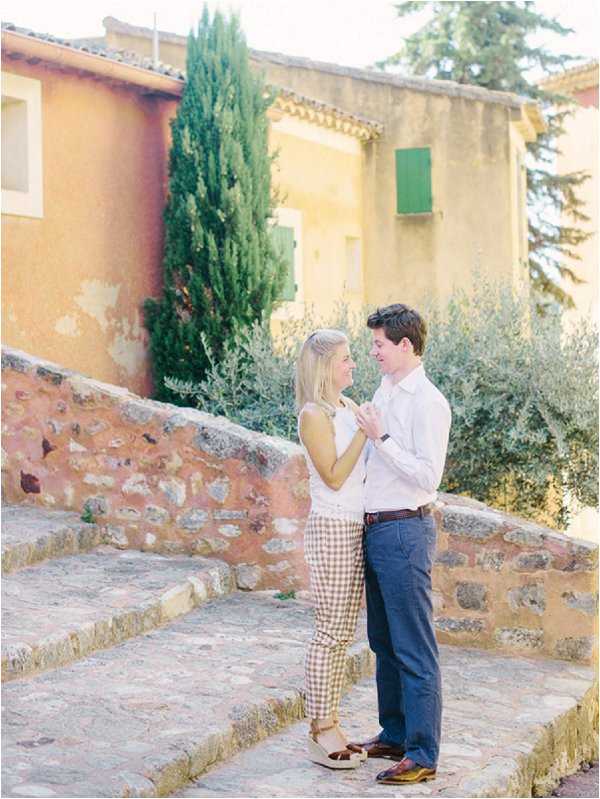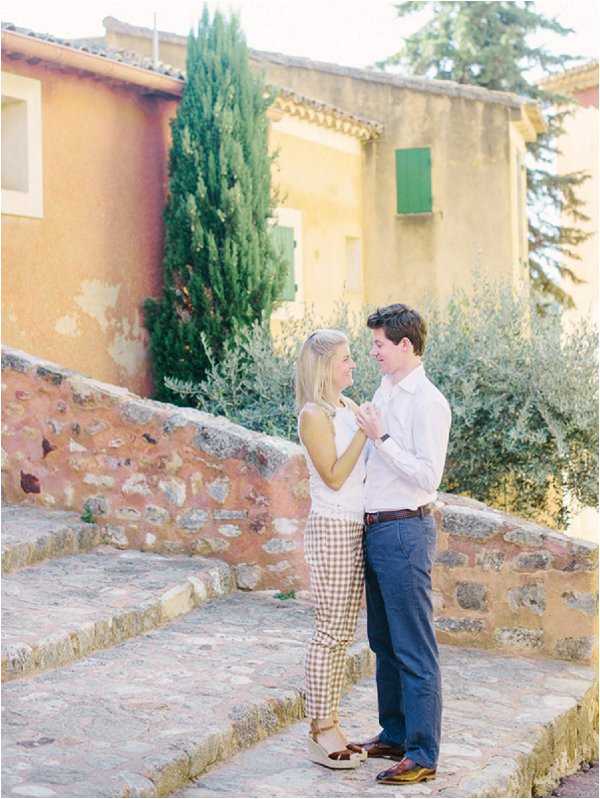 December in the UK has me dreaming of far off lands and wandering around beautiful villages in France, so today's Romantic Engagement Session in South of France by Hannah Duffy is my perfect wanderlust post.  Mr Trulove popped the question in Rome on Valentines Day, but despite this super romantic setting we didn't have an engagement session.  Hindsight is a wonderful thing and now I would have loved to have one done with us zipping around on mopeds.
Today's dreamy engagement session is in a beautiful area of France and Bride to be Stef takes us through their romantic photo session: "Growing up in the countryside, I have always enjoyed being outside in the open air and being at one with nature. Similar to my husband, my summers were spent in France with my family playing on the beach, joining in French boule and visiting local sights. As we both held these memories close to our hearts it felt only right that we tied the knot in France. We decided upon a garden wedding in Provence on the edge of the Luberon region near the 'island' town called Isle sur la Sorgue.
Not far from here, going deeper into the Luberon, there perches a small village on a hill which is surrounded by pine trees. What makes this Provence village distinctly different to all the other French sleepy villages is the fact it is very much alive. It is alive with an astonishing palette of vibrant colours.
For us, Roussillon was the perfect engagement location, a place where we could celebrate alongside the fiery ochre sand, get lost within the medieval streets and marvel at the old sand buildings. I remember our first visit to Roussillon and being fascinated and almost hypnotised by the multi-coloured yellow, red and orange jagged cliffs. After roaming the windy streets, we sipped rose, breathing in the sweet lavender air and observed the colours change around us throughout the afternoon. It was a magical experience and one we wanted to include as part of our engagement journey.
In attempt to greet first light (the best light) and to avoid the hot summer heat, we had an early start for the engagement shoot. We wondered through Roussillon square, where the market stalls were being unfolded and continued past the closed art galleries and boutiques with their wine, lavender, honey and little glass bottles of ochre ready for sale.
With the village to ourselves we occasional stopped to steal a picture with the cobbled alley ways with the glowing reflection of the waking sun. It was easy to become distracted being surrounded by the Provencal buildings, dating back 300 years, which were still standing strong with their faded shutters and old wooden doors.
Nearer the top of the village we were welcomed by the 11th century church, Saint Michel Church,with its doors wide open and not a human being in sight. It was like a private set, just for us. It also seemed appropriate being that we were to marry a few days later in similar style church also called Saint Michel.
As the village slowly awoke and the daily baguette runs began, we ventured into the Sentier des Ocres Park at the opposite side of the village to get up close and personal with the rich deposits of ochre. It is very well maintained and clear as to see why it is a conservation park, preserving all its natural beauty. It was our opportunity to get sandy and not only did we exit the park in a sparkling mood after a fun, romantic photo shoot, but so did our clothes!"
Snapshot of Romantic Engagement Session in South of France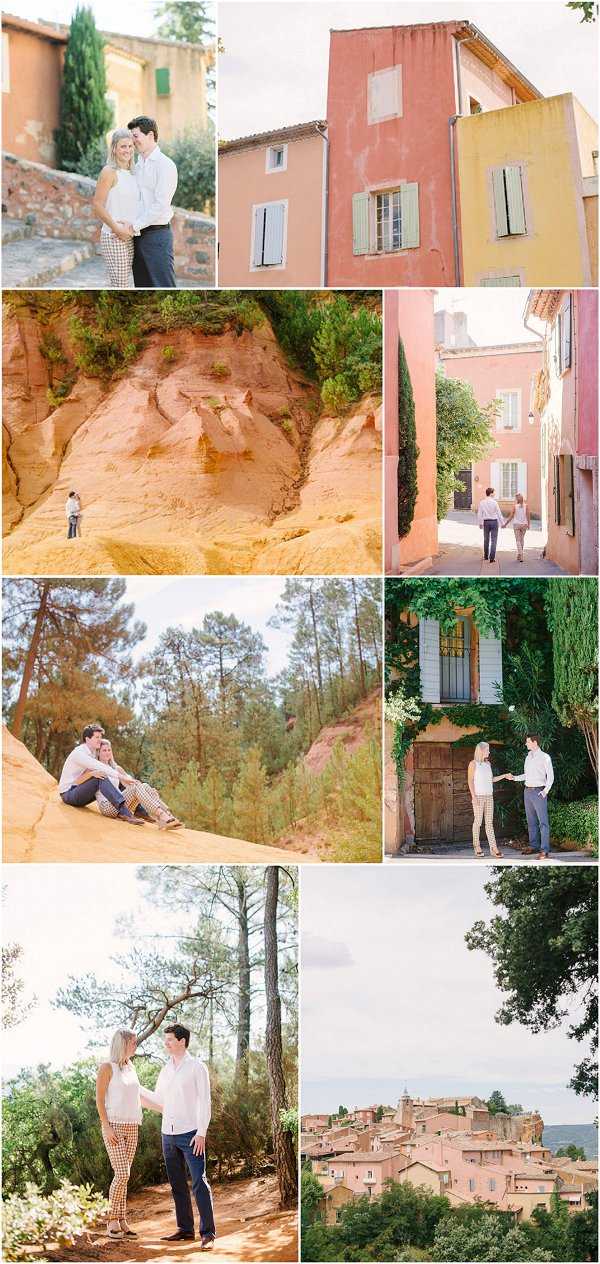 Wedding Vendors:
Photography: Hannah Duffy | Stefs top – New Look | Stefs trousers: zara | Stefs shoes: Dune, London | Chris shirt: Sacoor Brothers | Chris trousers: Gap  | Chris shoes: Rosso Bruetto