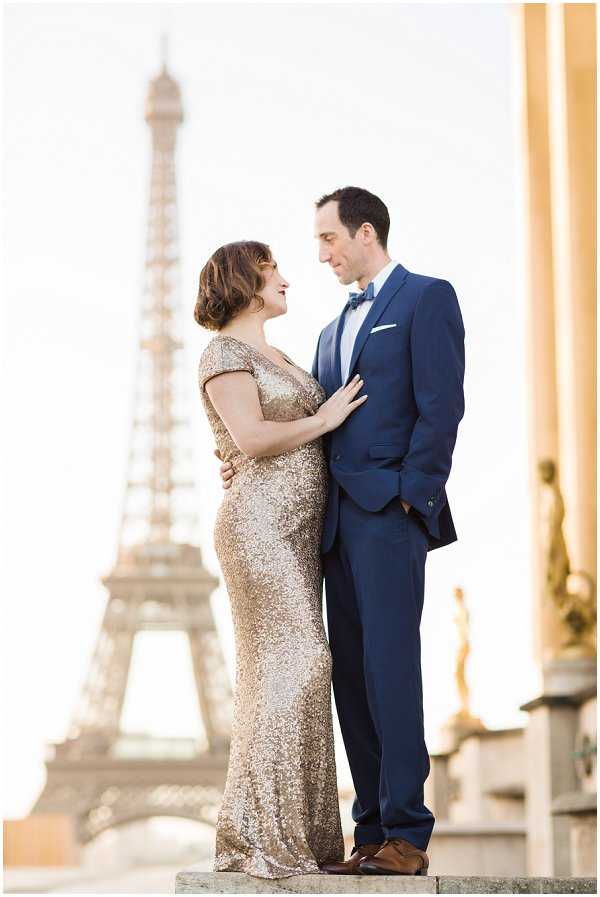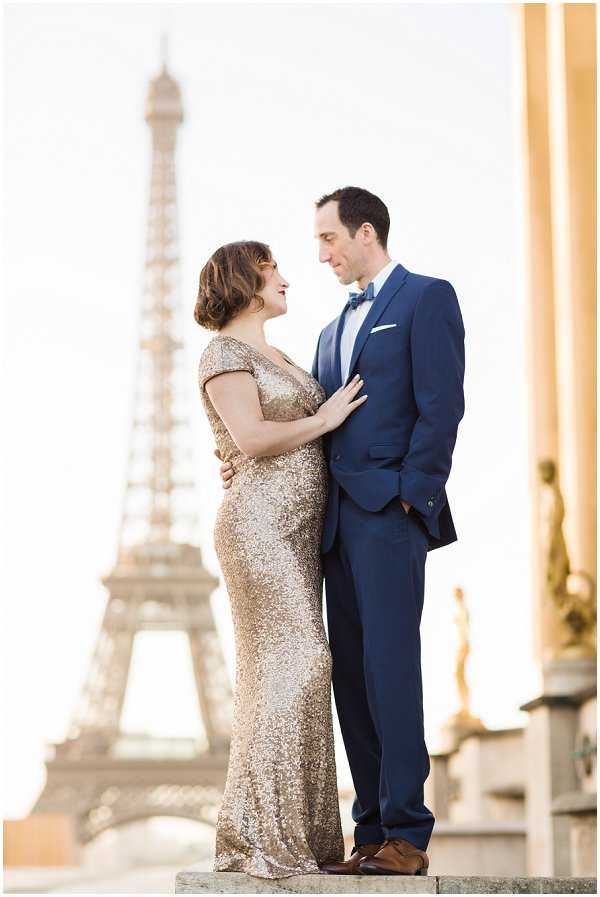 We've fallen in love with the beautiful Badgley Mischka dress worn by bride to be Evelyn during their engagement photography in Paris session with the lovely Catherine O'Hara Photography.
Bride to be Evelyn takes us through their beautiful engagement session: "It was always my dream to visit Paris so when my fiance and I were choosing a location for our engagement photos, I knew it had to be in the City of Lights.
We were a bit worried about the rainy weather when we first arrived but the next day was perfectly bright and sunny for our photo session with Catherine. From the moment we met her, she had us feeling calm and comfortable. We enjoyed the entire process and she assured us that all the pictures would turn out great as we rallied by taxi cab from one location to the next. 
The photo shoot also served as a pre-tour of the city for us which was very helpful afterwards when we began to explore Paris on our own. Catherine and my makeup artist, Toni, gave us great ideas on lesser known attractions to check out and advice on the best ways to get there. We had such a great time in Paris dining in different cafes and restaurants and simply roaming the streets admiring the light and romance of the city.
The pictures turned out beautifully and we could not be happier. Our wedding is planned for the summer of 2016 in Lake Tahoe, NV."
Suppliers:
Photography: Catherine O'Hara Photography | Make up: Toni Lazzaro | Evelyn's Dress: Badgley Mischka | Shoes: Aldo's Shoes |  Sean's Suit: Calvin Klein | Shirt: Michael Kors | Shoes: Zara | Bow tie: Jcrew |  Evelyn's 2nd Dress: Lulu's | Shoes: Michael Kors |  Sean's 2nd outfit Clothing: Tie: calvin Klein |