Have you ever dreamed about wanting to Star in your own destination engagement photo shoot in Paris? That is exactly what newly engaged couple Amanda and Craig choose to do after finding their perfect match with photographer Rebecca Douglas.
Amanda: "When my fiance proposed to me I knew I wanted to have an engagement shoot somewhere different. Rebecca Douglas came highly recommended so I knew I wanted it to be her to do our photo shoot. After speaking with her, we came up with the idea of Paris, I wanted a canvas for our house just like the modern canvases you can buy in the shops of New York and various famous cities, and thought that the Eiffel Tower would look amazing for a back drop. Rebecca was willing to travel that distance to do our shoot so I was over the moon that it was a possibility.
The experience was like a dream, I couldn't quite believe I was there!!! I felt so comfortable with the shoot even though there were lots of people looking at us!!! My fiancé even enjoyed himself and we had a good giggle whilst shooting. It was a great opportunity for us to see the city as well as have our engagement shoot.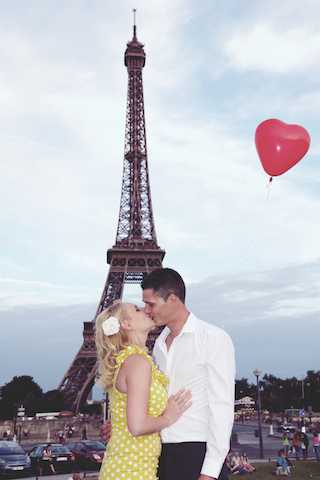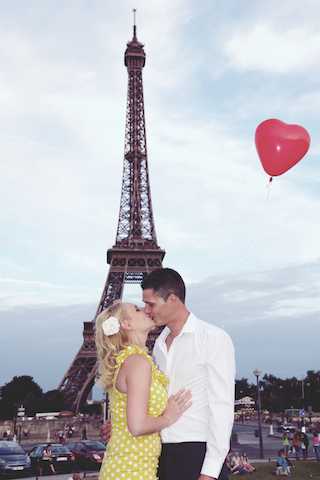 As for our outfits, they are from a wedding we had been to recently and Rebecca actually saw them on my facebook page and suggested them. I think the yellow is really summery and just seemed to fit the shoot. I bought it and the shoes in New Look in Bluewater so it was a very cheap outfit!!!!
Overall I would like to thank Bex for her fabulous photos, professionalism and for making us feel so comfortable on the day, she is already booked for our wedding next year!! I would also like to thank Gemma for her hair and make up, I felt like a celebrity being pampered and make to look fab!! Also to Samm for his videography and for helping us with the shoot and making us feel so relaxed."
Have a great Saturday


Credits:
Hair & Make-up: Hair and Makeup by Gemma
Videography: Samm Aaron Meakings
Photography: Rebecca Douglas Photography