With all of the pressures that a wedding can bring, why not circumvent this and when you are not even engaged, plan to elope to Paris!  That is exactly what Karen and Chris from Canada did with the help of photographer Juliane Berry, who not only captured their wedding day, but also aided the couple in planning their big Paris elopement!
Bride Karen tells French Wedding Style, why they decided to elope and get married in Paris: "I had visited Paris while on a school trip in high school and fell in love with it.  I knew that I wanted to go back on my own time and Chris had never been to Europe. I knew that we were going to elope, so I thought there wasn't a better city to do it in, with all the history and beautiful scenery.  We wanted to have a very relaxed no fuss kind of day. Just for it to be about the two of us.  Our elopement experience was perfect. We wouldn't change a thing.

French Wedding Style – Photography © Juliane Berry Photography
I always knew I did not want a big wedding, where all the attention would be on me. I had been a bridesmaid for 5 of my friends and had seen all the time and headache they had with the planning. Myself and Chris were not engaged before we went on our trip, so all our family and friends were convinced we were going to come back from Paris engaged, not married!! I knew that if we were engaged before we left, our parents would be expecting a big wedding. So by eloping we avoided having to be pressured into a wedding we did not want!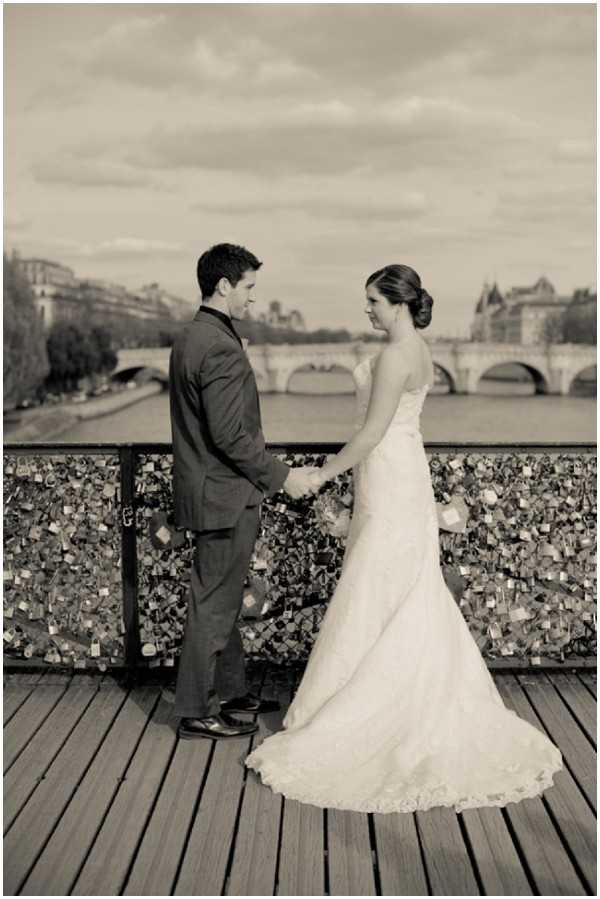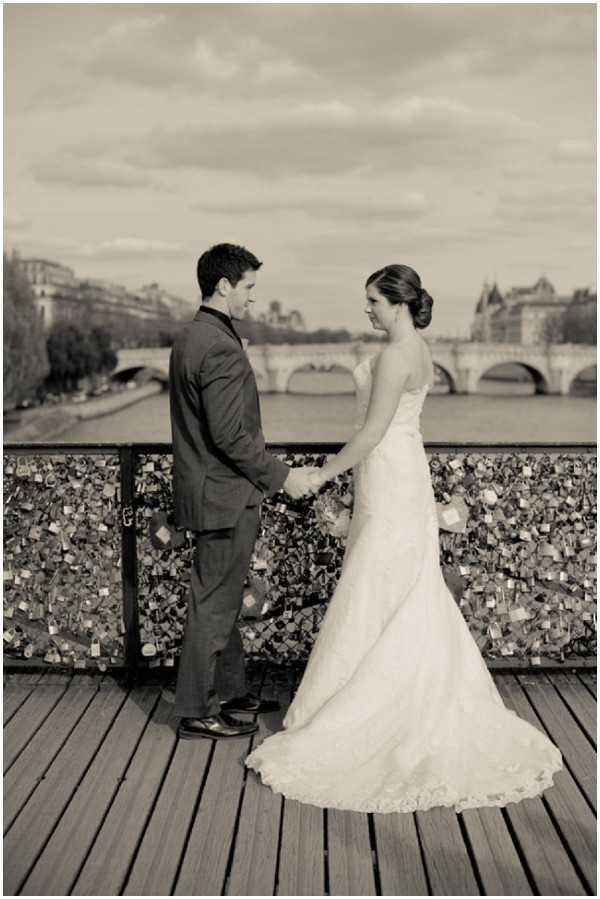 I started planning our April wedding in February by reading wedding blogs about eloping in Paris. I came across a name for a photographer, Juliane Berry, on one of the sites and quickly booked her. She was absolutely amazing to work with. Not only did she take our beautiful photos, she made so many recommendations for our wedding.
We had a great hotel, Hotel Delambre, officiant and an antique Rolls Royce, from Location Rétro Mariage, through Juliane's recommendations! She also gave us a list of places around the city where we could have our ceremony outdoors. We chose La Fontaine Medicis in Luxembourg Gardens. I also found a great restaurant on a wedding blog, Laperouse , where we had our own private dining room! Great food and very romantic!
Once I had everything booked for Paris, I started shopping for dresses, shoes and jewelry.  I initially ordered my dress online, but when it arrived, 3 weeks before the wedding, it was made too short for me. So I quickly went to a bridal store, Ever After, in Conception Bay South, NL.  The staff there were amazing and luckily I could buy the dress I wanted, a Victoria Jane, right off the rack and with just a quick hem it was perfect.  I ordered my shoes, Badgley Mischka, off eBay, and had my jewelry made from a local store, Twisted Sisters Bridal Boutique.
I also found a hairstylist/makeup artist online, Lexi DeRock. She came right to our hotel room and did a fabulous job.  The day we arrived in Paris, we went to a flower store, Lenox Montparnasse, across the street from our hotel, and ordered a bouquet and boutonnière for us.
In all, we could not have imagined the day would go off as perfectly as it did.  I thought with Paris having so many tourists, there was no way we were going to have pictures without lots of random people in them. But going around Paris in a wedding dress, I was amazed at how quickly the crowds parted and let us capture the perfect photos. Everyone was so friendly and congratulatory.  Paris is truly the city of love and romance, and we cannot wait until we go back again!"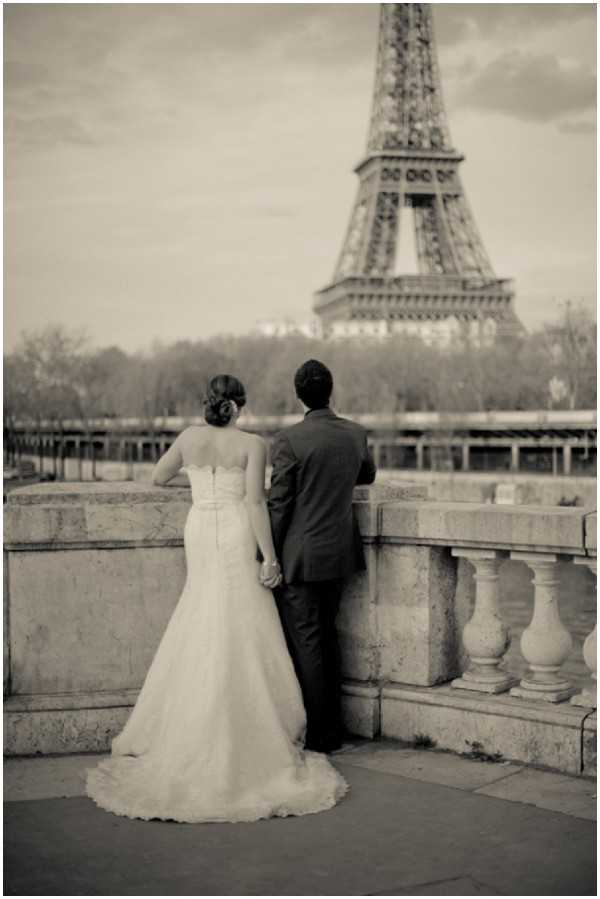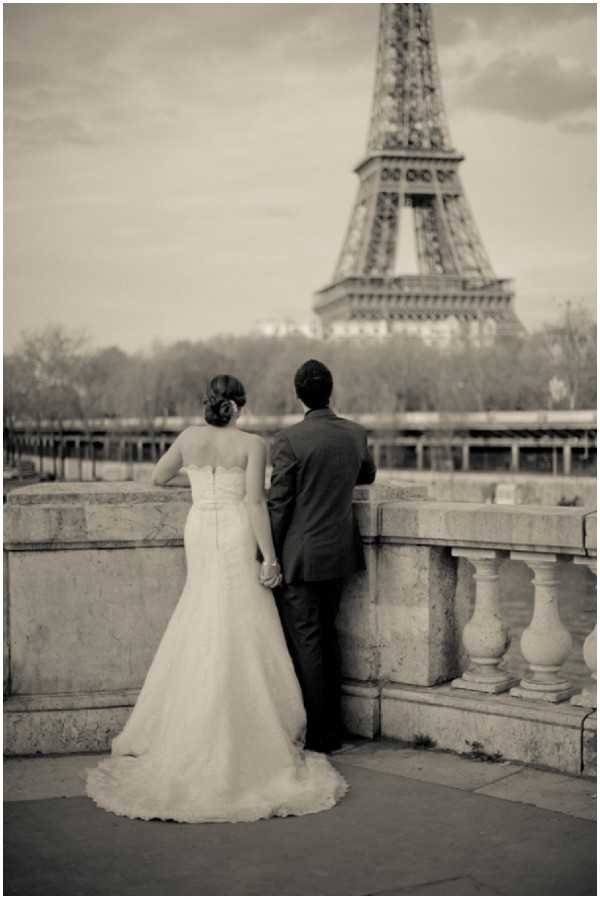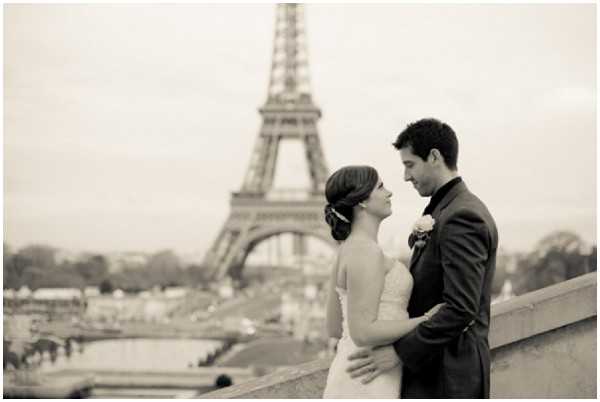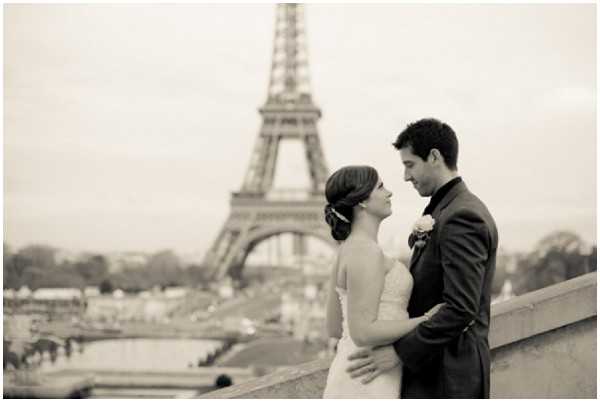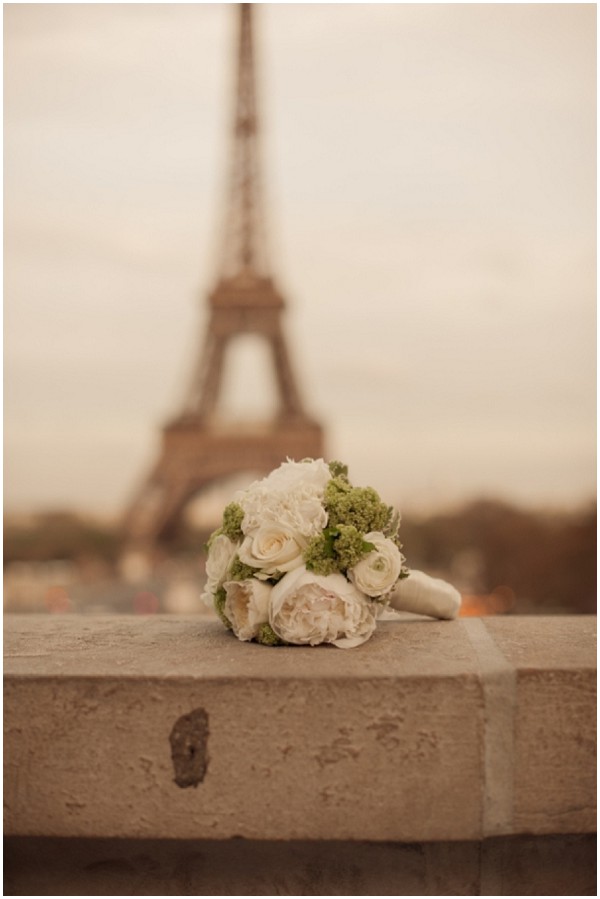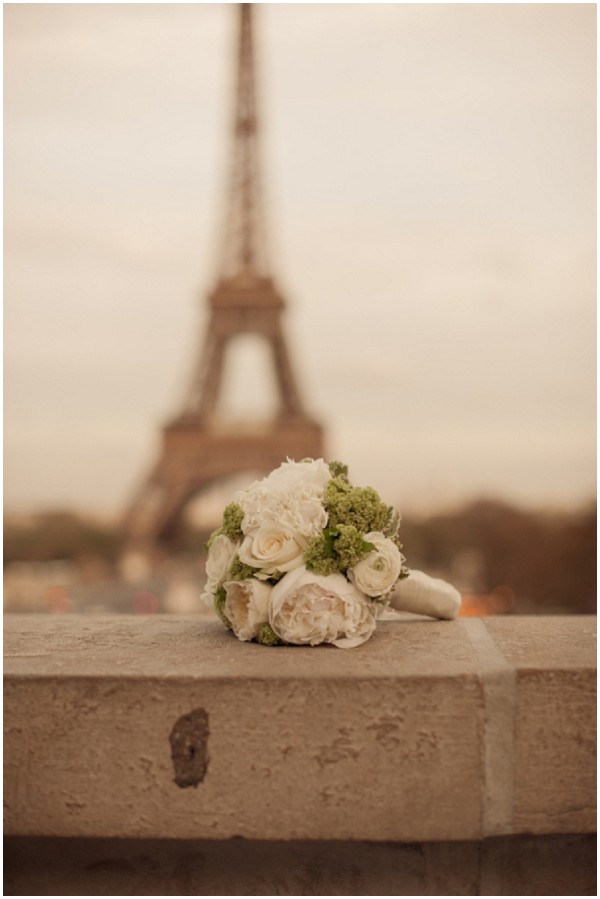 I am a fan of Juliane's work and I love how she captures Paris without tourists, as though the lovely couple have the city of love all to themselves.


Wedding Suppliers:
Photographer – Juliane Berry Photography
Hair & Makeup – Lexi de Rock:
Vintage Rolls Royce – Location Rétro Mariage
Wedding Reception: Laperouse
Accommodation: Hotel Delambre