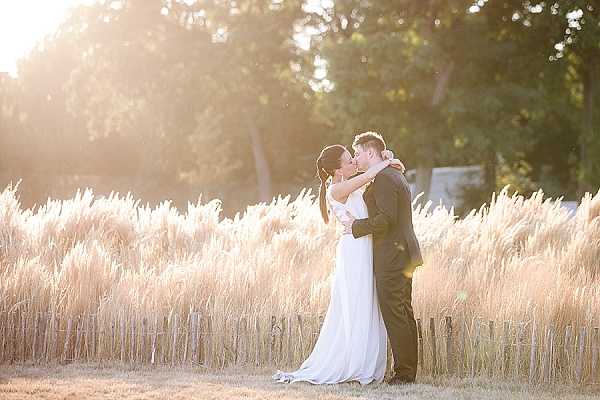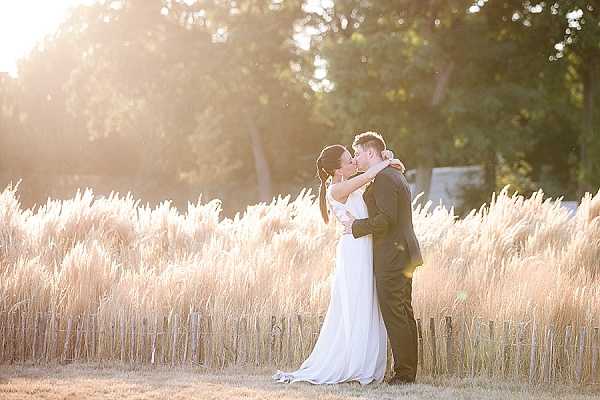 Good Morning, seeing as Paris is always a good idea why don't we head there now for an Elegant wedding at Tir aux Pigeons.
I'm a HUGE fan of Paris, well who isn't!? With it's picturesque 19th-century cityscape, it's bustling cafe culture and of course the fact that it is known as the city of love who wouldn't want to get married in this unforgettable city!
Today's elegant wedding is full of beautiful modern details, perfect inspiration from our fashion designer bride. This stylish affair includes a minimalist couture gown finished off with a pair of Miu Miu's while her handsome groom wore Hugo Boss.
Fete in France assisted our lovely bride and groom and even found them their perfect reception venue, a newly renovated event space in the Bois du Boulogne. Their expertise can really save you so much time, they'll transform your wedding from paper to reality.
For my own wedding I never actually used a wedding planner but in hindsight I think this would have streamlined the planning and made the build up to our big day much more enjoyable. A wedding planners main goal is to ensure a seamless and elegant experience for you and your guests.
I'll pass you over to our beautiful bride Julianne now who will be walking us through her big day…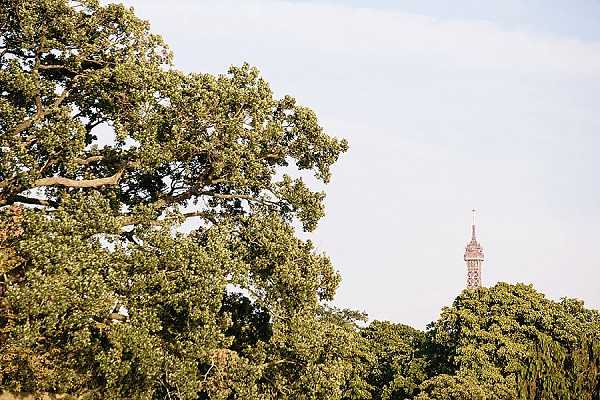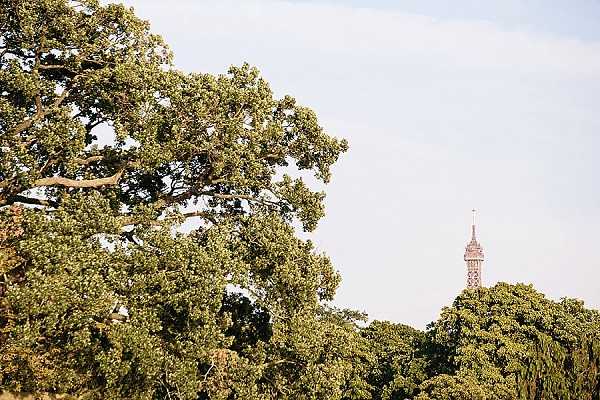 "Markus and I met in Paris in November 2012. He is from Germany and I am from the US, but we had both moved there a few years before to pursue our respective careers, me in fashion design and he as a professional volleyball player.
It didn't take too long for us to fall in love and by November 2014, he had proposed! Because our love story had unfolded in Paris, we knew that it was only appropriate to have the wedding there too and to convince all of our family and friends to come celebrate with us. Not surprisingly, that was pretty easy!"
"As a fashion designer, I knew it would be difficult to find a dress in the stores that would coincide with what I imagined my wedding gown should look like, so after a bit of shopping, I designed it myself instead.
Working with a very talented modeliste here in Paris that I had met through my job, we translated my sketch into reality. My mom was even able to be in Paris with me for one of the fittings — what a dream come true!
I loved the end result: minimalist and streamlined, it moved beautifully and was so easy to wear. Best of all, I knew it perfectly represented me!"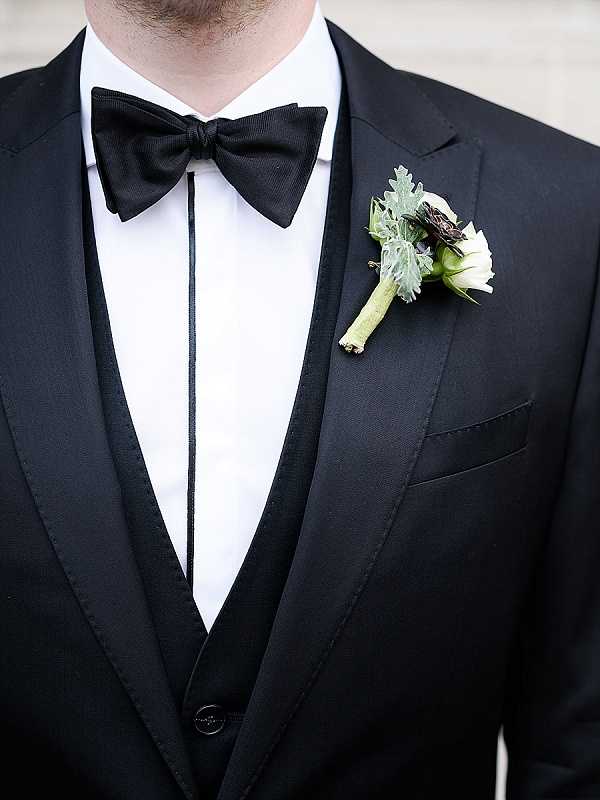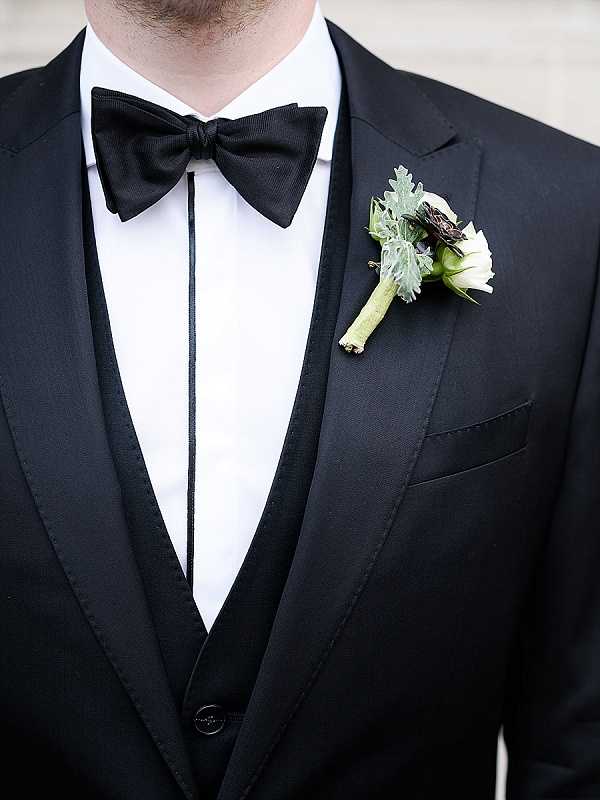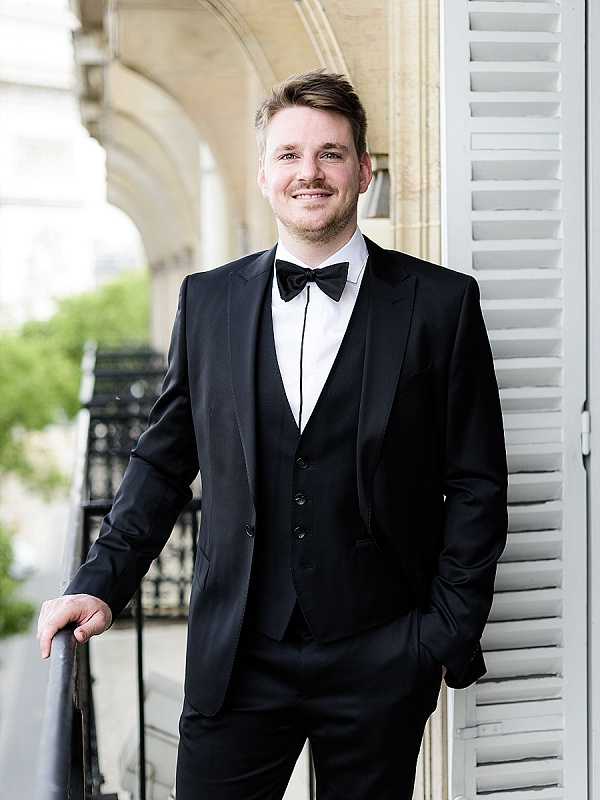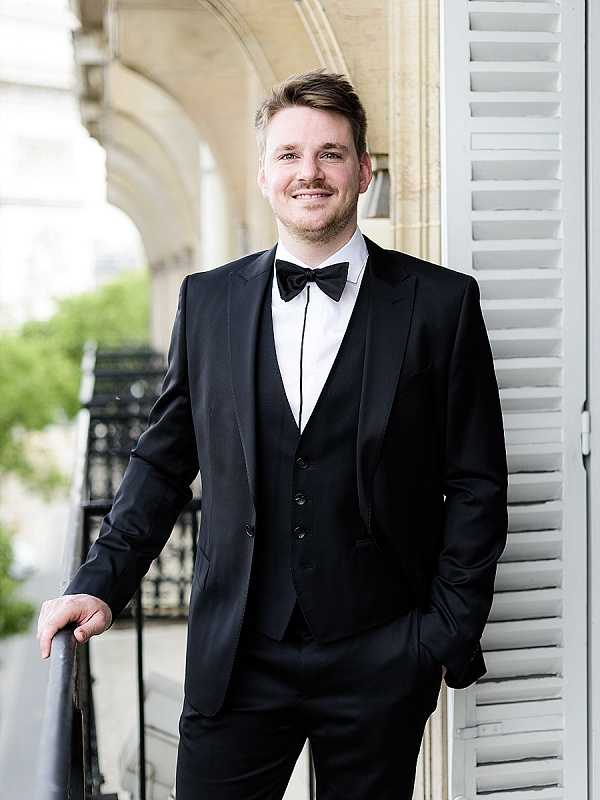 "We got married on August 1st 2015, at the American Church of Paris, in the heart of the city, and invited everyone out afterwards for a multi-course French dinner and late night dancing at the Tir aux Pigeons in the Bois du Boulogne."
"It was really important to me to make sure that both of our families and cultures were honored during the wedding, so the whole ceremony was conducted in both English and German. Even our vows were bilingual!
I will never forget watching Markus tear up during one of the special songs we had asked some close friends to perform during the ceremony. We had kept things simple and traditional but each moment was so meaningful."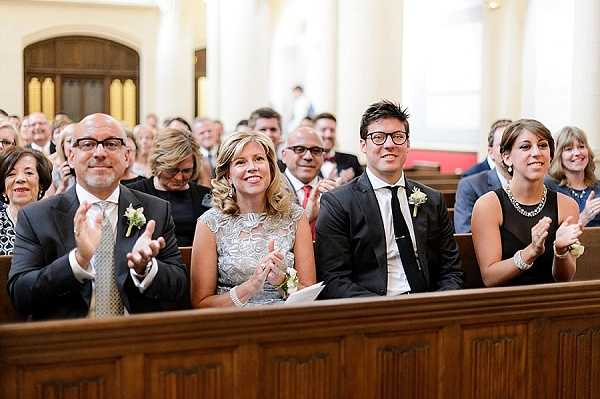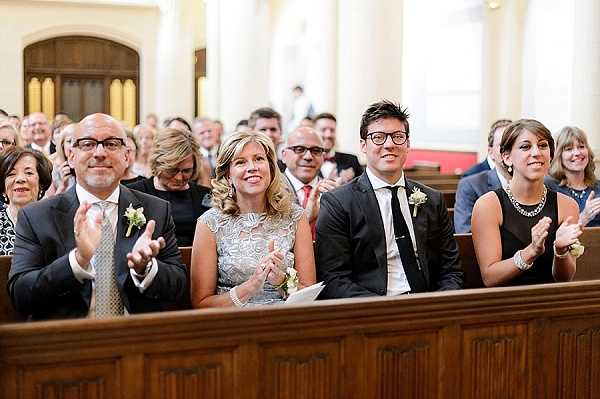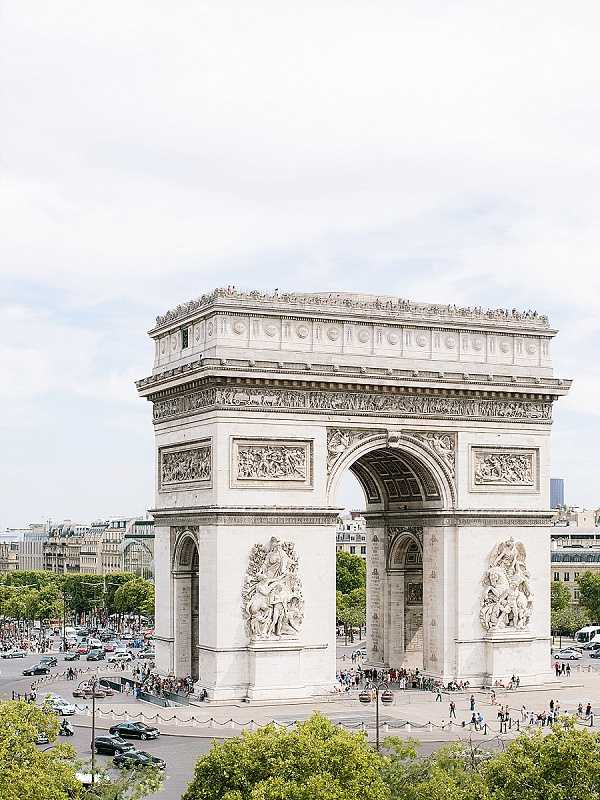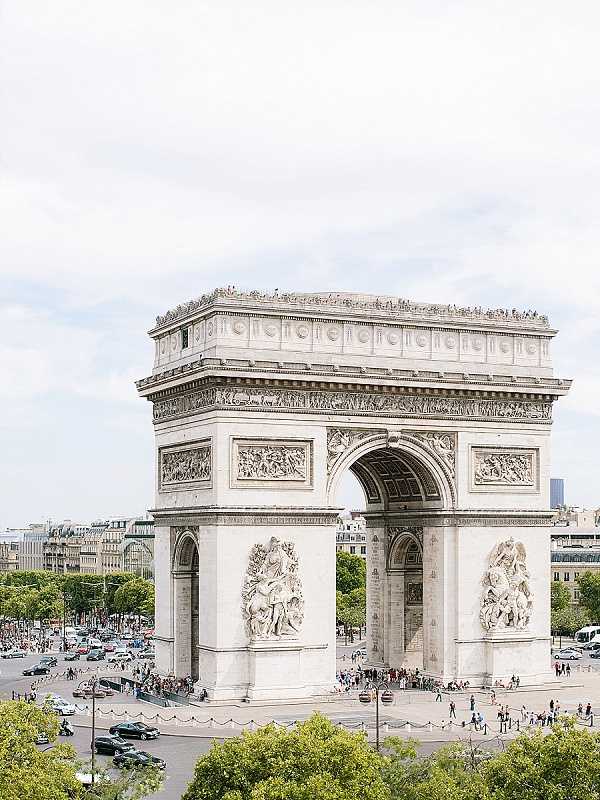 "In Paris, it's difficult to find a reception venue that isn't intricately decorated or gilded, but thanks to Nancy at Fete in France, we booked the Tir aux Pigeons, a newly renovated event space in the Bois du Boulogne. Markus and I loved the high windows that let in so much natural light, the beautiful but simple arched ceiling outlined in white, and the peaceful setting just 5 minutes drive from the Arc du Triomphe!"
"The weather was perfect, warm but not too hot or humid, with beautiful clear skies, so our guests could enjoy cocktails out on the terrasse before our delicious French feast."
"To highlight the beauty of the space while keeping with the minimalist inspiration, I insisted on lots of white flowers, like callas, orchids and garden roses punctuated with dark callas and green succulents; transparent glass vases and place settings; and Philippe Starck Ghost chairs."
"I never got a piece of our wedding cake beyond the small bite that Markus fed me when we cut it…but even that small bite was better than any other wedding cake I've ever tasted."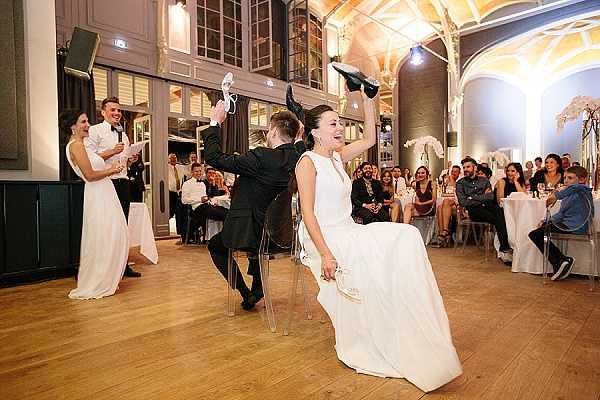 Julianne & Markus / Wedding / BKT-Films from BKT-Films on Vimeo.
"It truly was the perfect day that we had imagined… thank you to Nancy most of all and to all of our vendors who put everything together so excellently! And of course, thank you to all of our family and friends who traveled to celebrate with us… we love you!"
For even more Paris wedding inspiration click here.
Have a great week!
With love,
Christina x
Elegant wedding at Tir aux Pigeons Snapshot
Wedding Vendors
Event Planning: Fête in France | Photography: Ian Holmes | Videography: BKT Films | Ceremony venue: American Church in Paris | Reception venue: Tir aux Pigeons | Floral design: Sol Y Flor | Cake: Synie's | Accessories / Bow Tie: Ralph Lauren | Accessories / Earrings: Swarowski | Bride's Shoes: Miu Miu | Groom's Attire: Hugo Boss | Hair & Makeup: JMS by James | Paper Goods: Penelope Poppy