Today's real life elegant Parisian wedding by Amy Wilton Photography is classic and elegant with a flair for the artistic.  The bride and groom met when she was on her college year abroad program.  The groom's family is from Yugoslavia, but he grew up in Paris.  The bridal brunch was at the Ancien Hotel Baudy where Monet and other artists of his time frequented.  He even had a studio in the back.
Their civil ceremony was held in a town hall in Paris a couple of days before the formal ceremony in Giverny, at the church where Monet is buried, his gardens only steps away. The ceremony was personalised  in 3 languages, English, French and Yugoslavian.
The wedding reception 19th century chateau about 40 minutes away, where the staff was dressed in period costumes.  And, at the end of the night when you thought it couldn't possibly get any better, the groom surprised the bride with fireworks!  Lots of adventures and glorious food!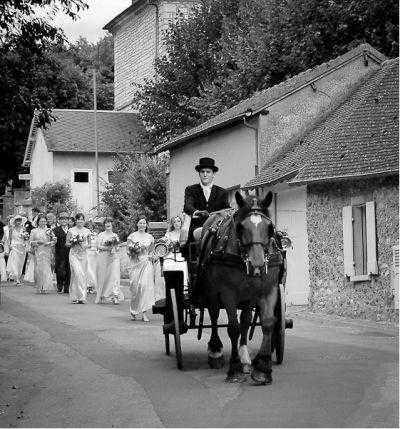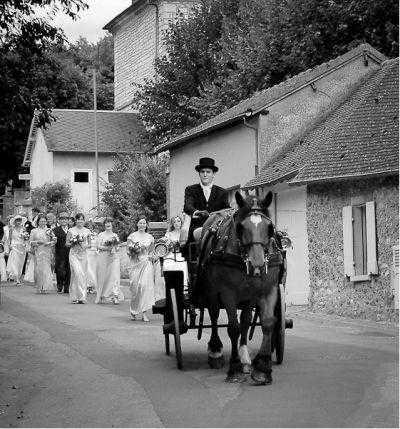 Amy "This is the To Do list the bride had when she picked us up a few days before the wedding.  My favorite entry is about the Honeymoon options…" 
And the couple held their formal wedding ceremony a couple of days later.
I love the shot of the flower girl and the horse  – you can only imagine what she was thinking….
Thanks to Amy Wilton for submitting the wedding Parisian wedding and to view Amy's portfolio visit www.amywiltonphotography.com


Credits
Photography: Amy Wilton Photography
Brides formal ceremony dress: Vera Wang
Bridesmaids Dress: Alvina Valenta
Reception Venue: Chateau du Rouvray