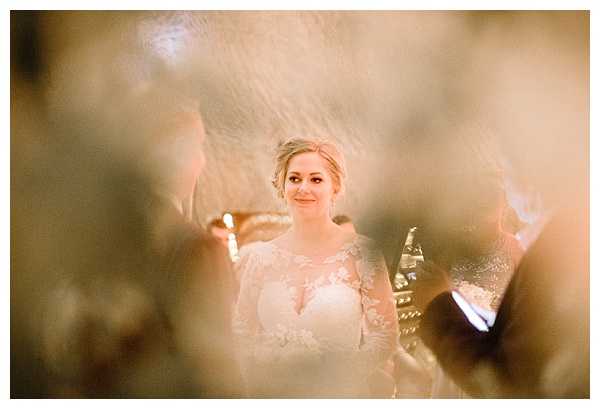 Hello lovely readers, and happy Thursday to you! Today on the blog we're bringing you a story that involves a little intrigue, a touch of cloak and dagger, but ultimately an extremely happy ending!
We're going to learn about how Maria and Timo met and how they made history by being the very first couple to get married at Maison Ruinart.
Read along, as the bride, Maria, shares her experiences with her wedding preparations up until the the wedding day and be sure to take in all the sumptuous images from Ian Holmes and be mesmerized with the stunning images during the wedding. Over to today's Bride, Maria…:
How we met
We are both corporate lawyers based in Helsinki. We met when I started working at the firm where Timo was working. Initially, we were somewhat distant colleagues, then gradually became friends. Our romantic involvement took quite a long time to develop, especially since the firm had rules forbidding coworkers from fraternizing. At first, after we realized and confessed our feelings for each other, we dated in secret for a while. Then as it became clear that we actually want to share a life together, we had no choice but to "come out of the closet", come what may. Thankfully, the firm waived their policy, and we are still both at the same firm, although no longer working together on the same matters.
Why France? Why Ruinart?
This is the second marriage for the both of us. We both eloped the first time and neither of us had a wedding party or reception. This time around, we wanted to have a fun celebration and share it with our friends and family. We both really like Champagne, so we decided that the way to ensure that best quality champagne would be available throughout the wedding, would be to have the wedding in Champagne. We have been to Champagne before and like the area. Also, most of our guests were coming in from all over the world, so we had no particular reason to have the wedding in Finland.
We landed on Ruinart simply because we like the house style of Champagne, and because they also have a beautiful estate almost in the centre of Reims. When we set the wedding date, the first thing we did in terms of wedding planning was to book the dinner at Ruinart. We figured all other things would follow later. When we really started planning several months later, Ruinart realised it was actually a wedding (rather than for example a business dinner). We ran into some difficulties trying to convince them that they should host a random Finnish wedding, especially when at the outset they simply do not host weddings, period. In the end we visited them on site with our wedding planners and it all worked out perfectly. We're particularly happy that we were the first couple in history to be married in the magical, cathedral-like crayères at Ruinart.
The dress
I was visiting a friend in Barcelona about a year before the wedding. I had preliminary looked at wedding dress options, and Pronovias seemed promising. Its flagship store is on Rambla de Catalunya in Barcelona, so I booked an appointment to try on some dresses, not really expecting to actually find anything so early on. I tried various silhouettes and ultimately mermaid seemed to fit me best. I ended up ordering the Drakar, which meant I had to go back to Barcelona for fittings about a month before the wedding (poor me!). Communication in English was surprisingly difficult, so I had to whip out my tragically bad high school Spanish for the first fitting. The second fitting went smoothly with my friend and their head seamstress acting as translators. They were really nice and flexible and were able to arrange two fittings on one trip, so I could take the dress back home with me immediately. Luckily the return flight to Helsinki was half empty and the dress got an entire row of its own. On the way to the wedding from Helsinki to Charles de Gaulle, the flight was full and we had to splurge on business class tickets to make sure the dress could travel in the cabin with us.
Timo wore a Dsquared2 three piece suit and Jeffrey West shoes. They also travelled in the cabin to the wedding.
The accessories
The engagement ring is from British jewellery maker Boodles' Pas de Deux collection. It is one of only three made, and the only one in its size. It is a platinum ring with an Ashoka cut diamond centerpiece, flanked by two kite shaped diamonds. The wedding ring is matching with 7 Ashoka cut diamonds. As regular customers, Boodles kindly offered to help us out with our "something borrowed", and I picked some beautiful earrings to go with the rings.
Timo's wedding ring is also a unique piece, by a Finnish designer Jussi Louesalmi of au3 goldsmiths. We designed the ring together and it is also platinum, and the ring has a design that mimics the edge of the kite shape diamonds in my ring.
The Jimmy Choo wedding collection shoes were a lucky find at 50% off at Harvey Nichols.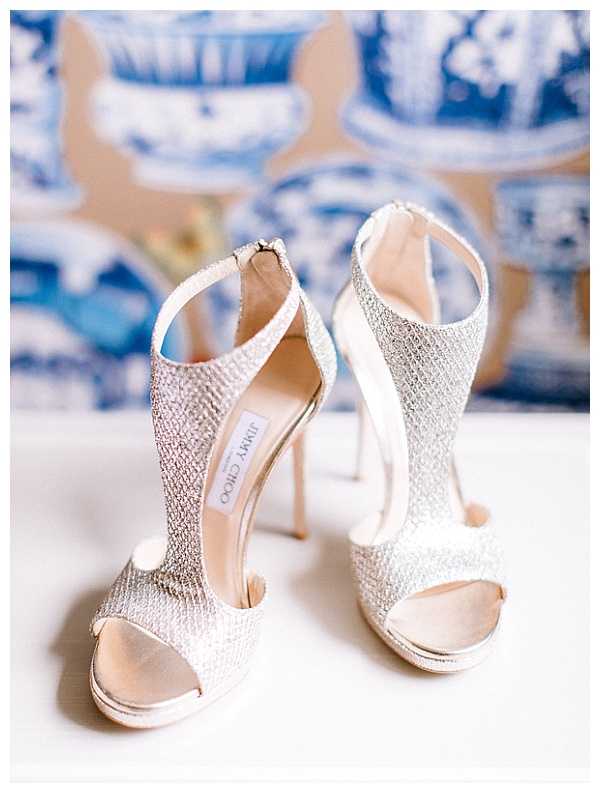 The vendors
The wedding planners
We had the theoretically great idea of having our wedding in the Champagne region of France. Being two foreigners that speak only speak restaurant French, it quickly became evident that executing a whole wedding without any local assistance was nearly an impossible task. What might have been an unfettered disaster, ended up being the most amazing day of our lives. Fête in France were happy to work with our husk of a plan and build it into a detailed spreadsheet of precision and perfection. We managed to hold the ceremony and dinner reception at one of the most exclusive Champagne houses that initially told us they never arrange wedding dinners, never mind ceremonies (although they are now strongly reconsidering after seeing how tasteful ours was). Nancy and Sophie were there with us on the day and made sure everything ran without a glitch, from the morning all the way to the end of the dance party at 5 am. If you are a clueless foreigner planning an event in France, this is the way to go. They know the local ways and how to approach things. They know and have personally vetted the vendors and can make great recommendations. Above all, they are so warm, thoughtful and amazing that you know your special day will be absolutely perfect.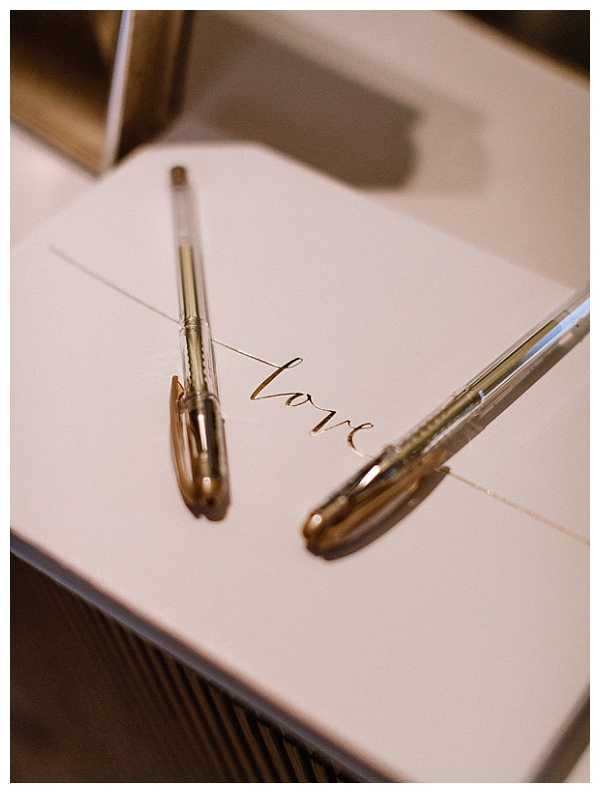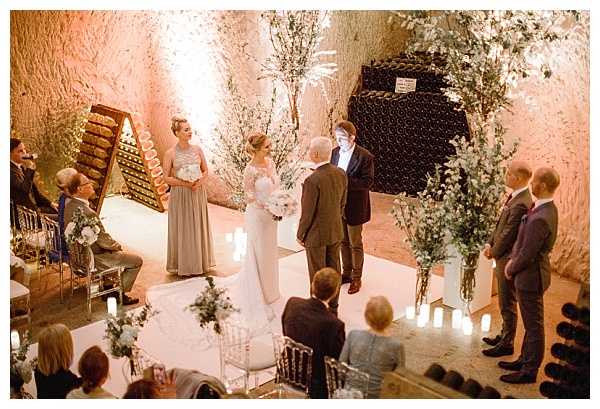 The photographer
Ian Holmes is a Paris-based photographer for weddings and portraits. His unique style of using fusion of photojournalism, editorial and portraiture results in a timeless set of photographs that continues to express all the emotions that were captured.
The beautiful photos speak for themselves.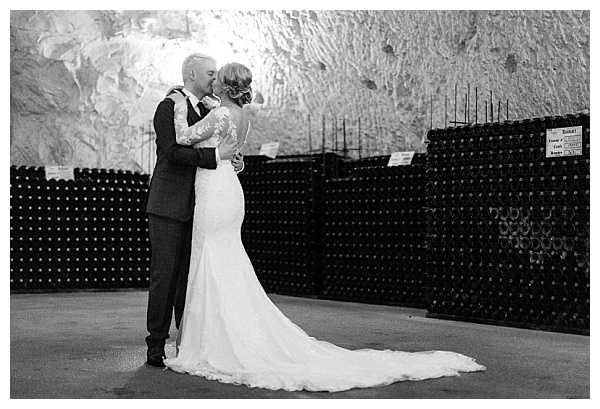 The hair and makeup
Miss Mai / Sanni Sorma was fantastic. The funny thing is that she is also Finnish which we only discovered after booking her at Nancy's recommendation.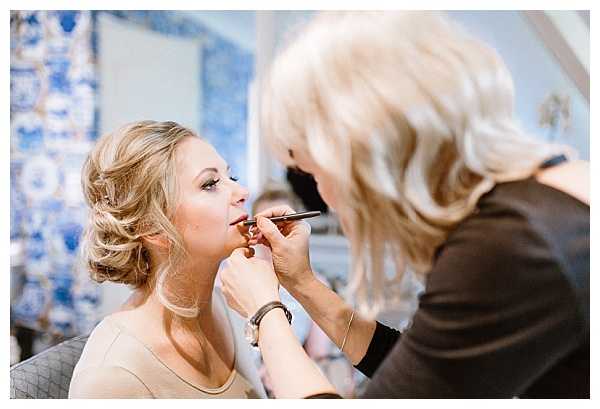 The cake and the flowers
Synies made a gorgeous and tasty Champagne flavoured cake to go with the theme. While our beautiful flowers were by Marie Guillemot.
The celebrant
Our celebrant was Pierre Therond of Love Gracefully. To save yourselves a lot of trouble, we definitely recommend having just a celebrant at the actual wedding, and getting legally married in your home country.
The afterparty
Comtesse Lafond is a darling little château in Epernay. We picked it as the afterparty location, because they offered an amazing deal on free flow Champagne and other drinks and told us "as you can see, we have no neighbours, so you can play music as loud as you like, as late as you like." We stayed until 5 am.
The musicians
We had a violin and cello duet play during the ceremony and drinks reception. We had some fun with it and Timo's entrance music was the Game of Thrones theme song, and mine was Ain't Nobody by Felix Jaehn / Chaka Khan.
The amazing band and DJ at the afterparty were Smart Music.
The transportation
Buses and minibus shuttles were arranged by local transportation company Capitale.
Congratulations to Maria and Timo on your absolutely sumptuous wedding from everyone at French Wedding Style xx
Elegant Maison Ruinart Wedding Snapshot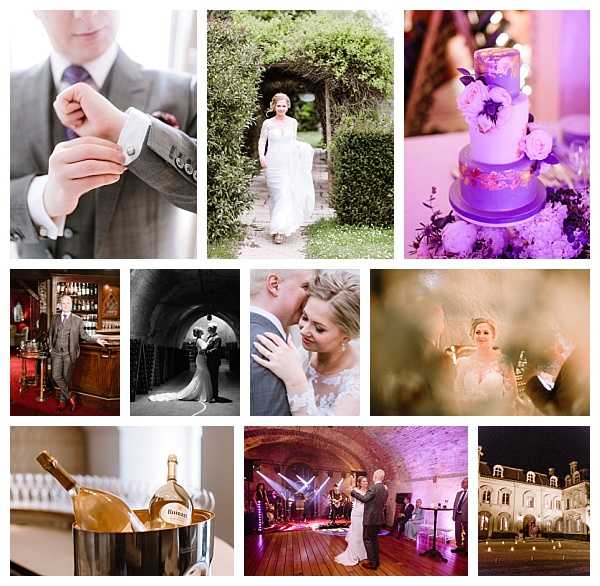 VENDOR DETAILS:
Venue: Maison Ruinart | Photographer: Ian Holmes | Planner: Fete in France | Hair & Make Up: Miss Mai/ Sanni Sorma | Dress: Pronovias | The Cake: Synies | Flowers:  Marie Guillemot | Accessories: Boodles & au3 | Celebrant: Pierre Therond of Love Gracefully | After Party Venue: Comtesse Lafond | Entertainment: Ensemble Heptamuse & Smart Music | Transport: Capitale