Happy hump day guys! We're heading to Provence today for a dreamy Domaine de la Baume real wedding in the glorious sunshine!
Provence with its wonderful climate is the perfect destination for an outdoor affair. We absolutely love Domaine de la Baume, with its Mediterranean vibes it's the perfect elegant wedding venue! Not only is Provence bordered by the Mediterranean Sea and has breathtaking scenery it also includes its very famous lavender fields (not to be missed). The best time to visit the lavender fields is during the month of July.
Our bride and grooms vision for their day came together perfectly with the help of some fabulous wedding vendors including Fleure d'alyssa and Design R Frejus. With everything captured perfectly by talented wedding photographer Maya Marechal.
Our gorgeous bride wore a beautiful gown from Knightly Bridal for her big day which she paired with a pair of silver Jimmy Choos. If you're a fan of pretty heels too and you're not sure which style to choose for your big day don't miss our destination wedding shoes roundup coming this Friday to the blog.
We'll now pass you over to our lovely bride who will be walking us through her special day…
"We met during our studies in Zurich where we began our journey together. Throughout the years, we were separated several times by long distances, steadily increasing our hope that these distances will become less in our future together. Most recently we were reunited in Singapore, where we now live together. Patrick proposed as the sun was setting on one of South East Asia's beautiful beaches."
"Endless considerations were made in finding the right location for our wedding, it now becomes difficult to describe which consideration outweighed another. We were looking for an elegant, romantic, yet natural and intimate setting. We also wanted to celebrate in a place where the weather is warmer as we are used to from our home countries. We found the Domaine de la Baume a wonderful balance of everything we were looking for on this special day."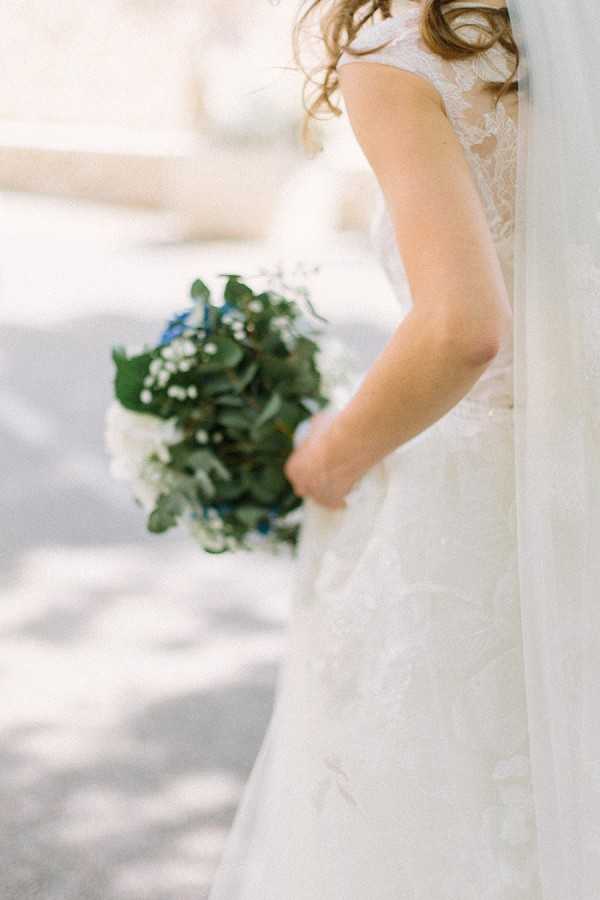 "We were very lucky to have had such a beautiful day. Having our family and closest friends in one place, enjoying themselves and celebrating together with us, creating a wonderful atmosphere. The joy with which we were congratulated outside the church, the laughs, good conversations, the thoughtful speeches and wishes, the dancing late into the night and last but not least, those special moments we had just for the two of us. We took with us countless beautiful memories which we will treasure on our future adventures."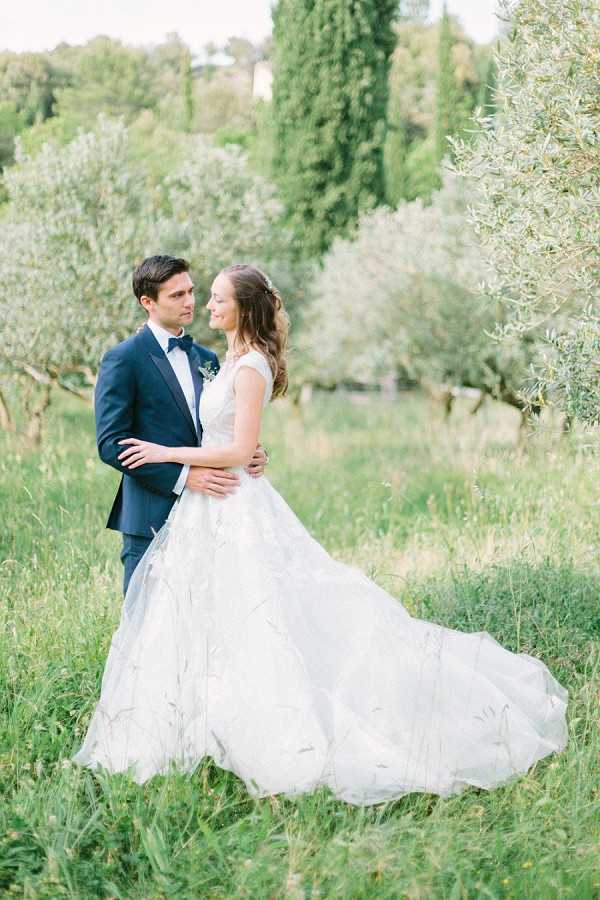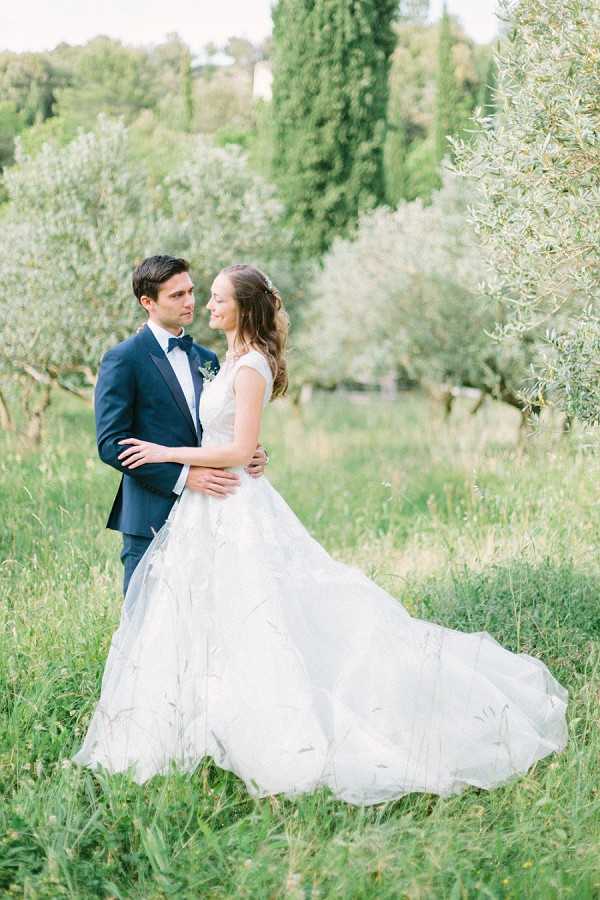 Congratulations to our happy couple from everyone here at French Wedding Style!
For even more Provence wedding ideas check out this countryside chic wedding.
Elegant Domaine de la Baume Real Wedding Snapshot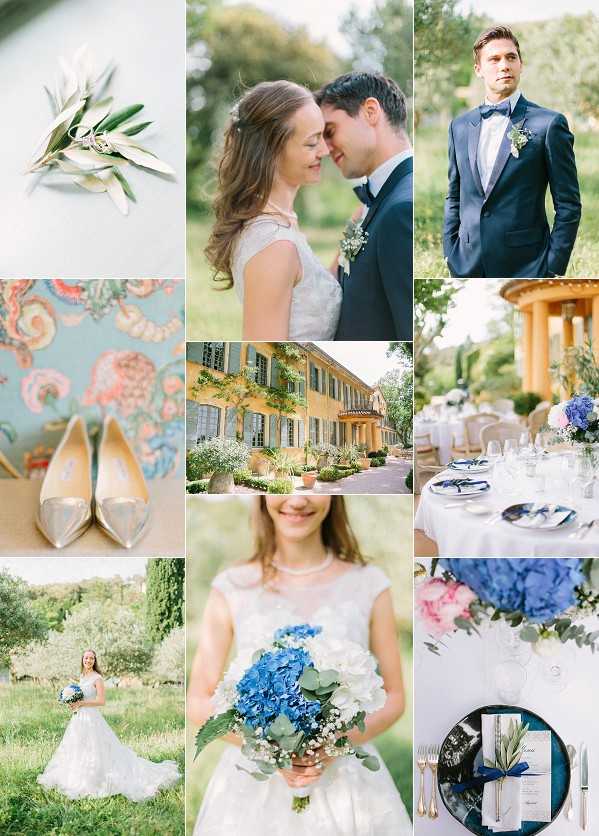 Wedding Vendors
Photographer: Maya Marechal | Venue: Domaine de la Baume | Brides Dress: Knightly Bridal | Shoes: Jimmy Choo | Hair and Make Up: Design R Frejus | Grooms Outfit: Praise Tailor | Florist: Fleure d'alysse
Save