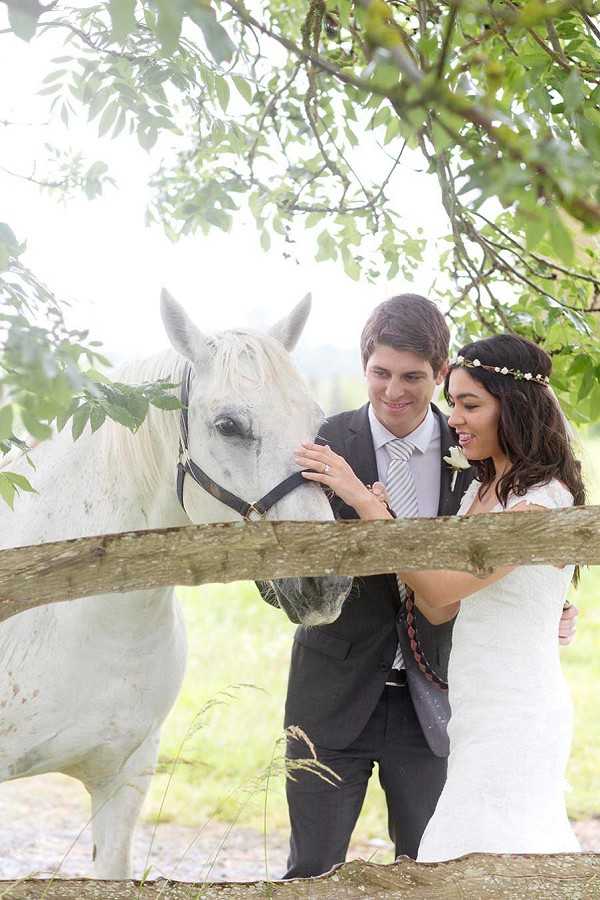 Hello gorgeous FWS readers, are you ready for today's elegant Chateau La Cheneviere wedding which is full of dreamy inspiration, perfect for a mid week pick me up! Why not grab yourself a cup of something warm and enjoy browsing through this gorgeous feature by the very talented Lauren Michelle Photography.
There's elegant flower arrangements, a striking Spanish-style lace gown with a veil to die for and some delicious wedding menu ideas. Get your Pinterest board ready! I never tire of these timeless Chateau weddings full of perfectly selected details.
Are you planning a Chateau wedding? With hundreds of Chateau venues to choose from you'll be spoilt for choice. Today's wedding is held at the magnificent Chateau La Cheneviere situated in 12 hectares of parkland, this refined hotel in an 18th-century chateau is 2.5 km from Golf d'Omaha Beach.
Michelle and James met on a night out in Sydney Australia with friends during their first year of university and after seven amazing years together, the inseparable pair became engaged during a romantic tropical island getaway.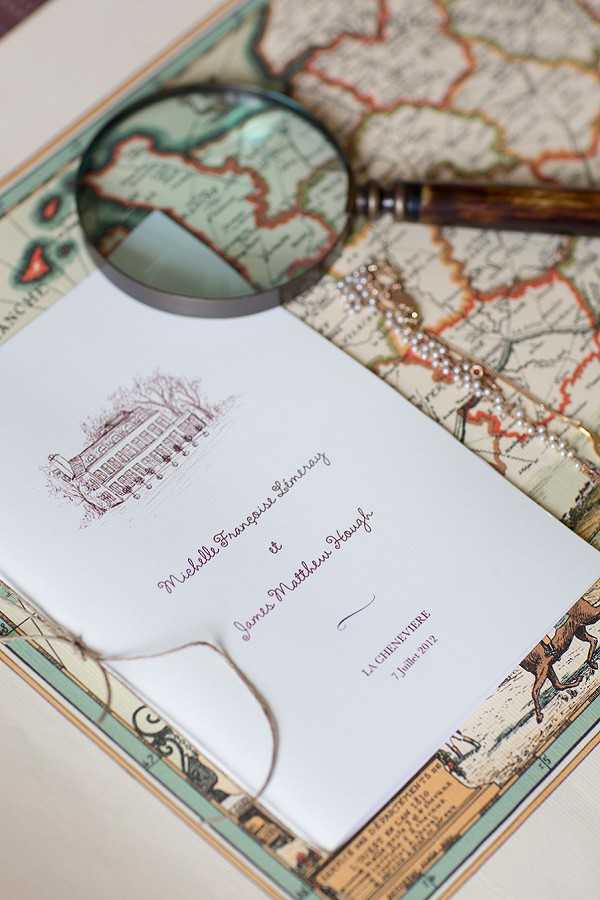 The couple decided on a wedding in France with a strong South American and French influence, reflecting the bride's family heritage. Michelle and James wanted a beautiful day spent enjoying the sights, food and wine of the French countryside with their French family.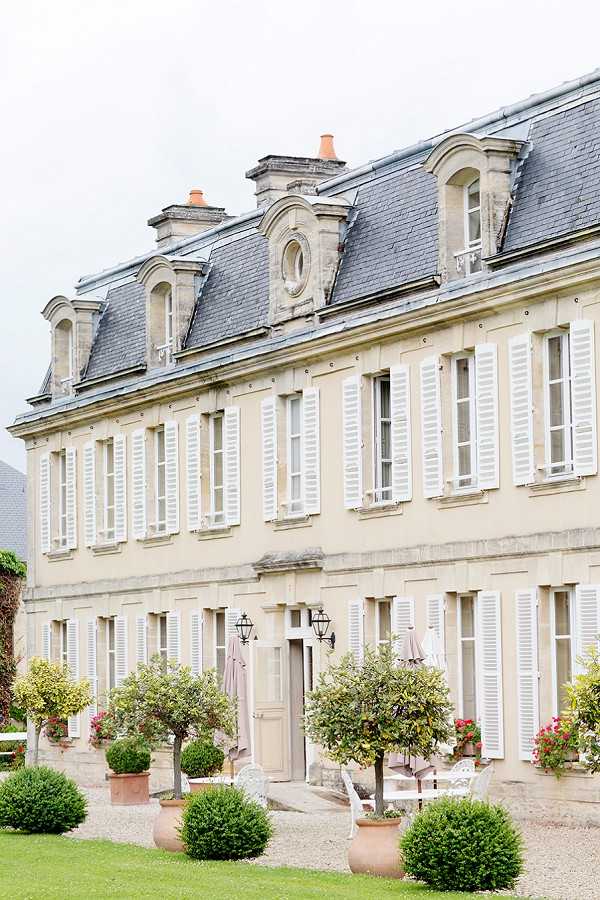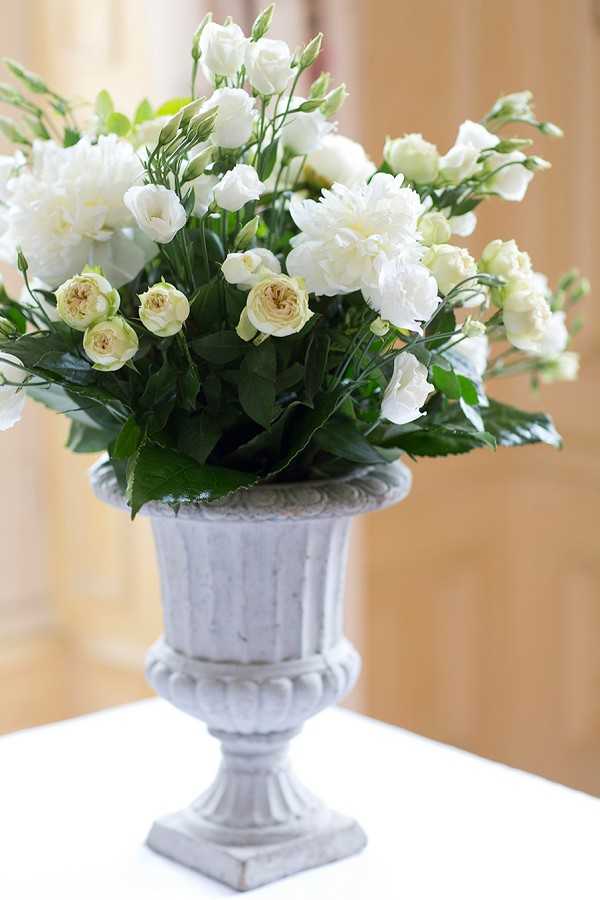 Michelle said the opportunity to work with couture designer Louise Alvarez to create her own striking Spanish-style lace gown was a major highlight.
"My gown surpassed all expectations (especially for James!), and I could not stop admiring it on the day. The lace-edged mantilla veil was the cherry on top and beautifully completed the look I had dreamed of," she said.
Michelle's ivory couture corseted fishtail gown featured an overlay of Italian corded lace with a full skirt of ivory silk duchess satin. "I asked Louise Alvarez to design my gown because of her amazing work with lace", said Michelle.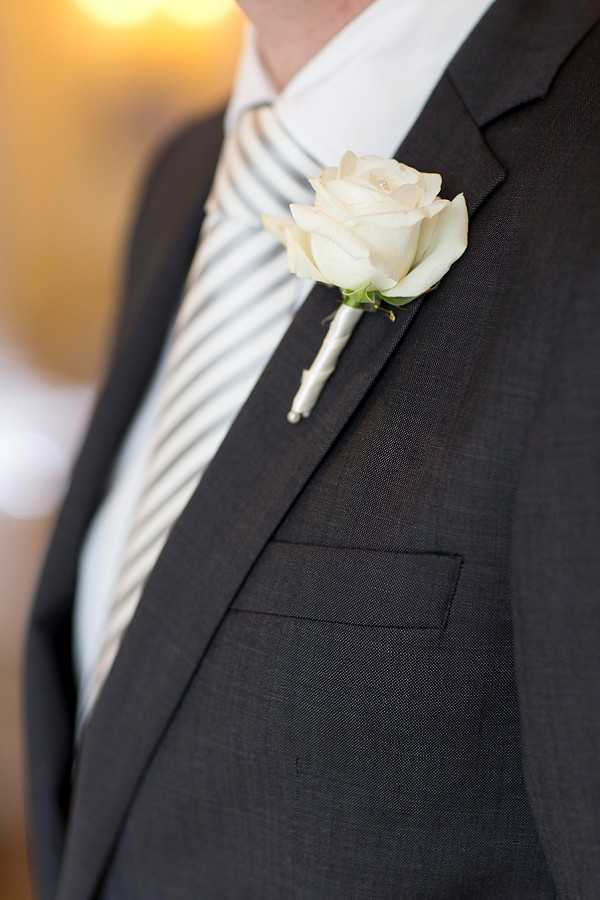 The French wedding ceremony and reception was held at Chateau La Cheneviere, a former 18th century mansion and farm; an elegant hideaway set in the Normandy countryside.
Walking down the aisle to marry her best friend was also something Michelle said she will never forget: "James is not one to get emotional and I wear my heart on my sleeve, but at the ceremony, a role reversal occurred and it was James who became emotional as soon as I took my first step down the aisle".
James put his limited grasp of the French language to the test when the couple said "I do", learning and rehearsing his lines much to the delight of Michelle's family.
"I am incredibly close to my grandmother, who lives in France and does not speak English, and I wanted her to share the moment when we exchanged vows," Michelle explained.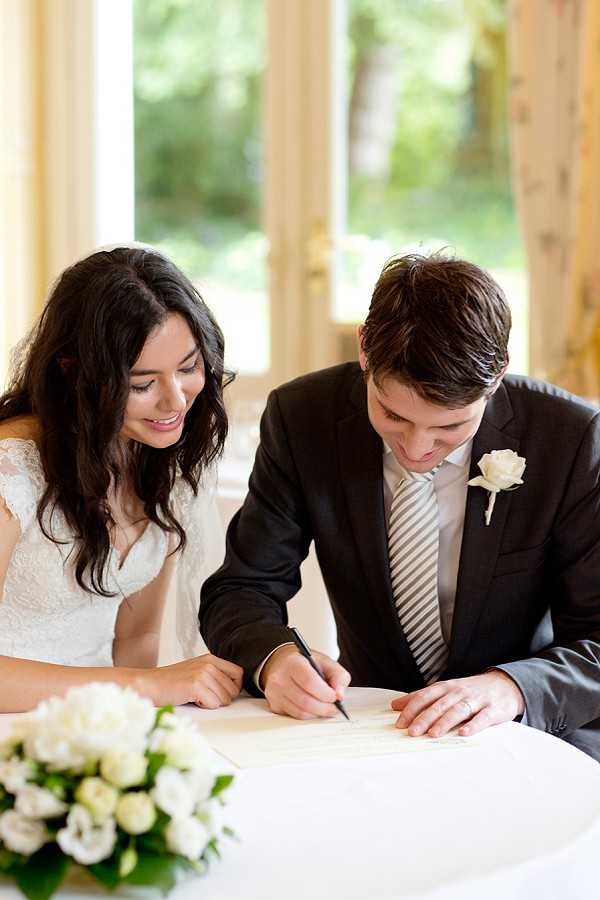 Following the ceremony, guests enjoyed canapés and French champagne in the Hotel Chateau La Cheneviere's gardens.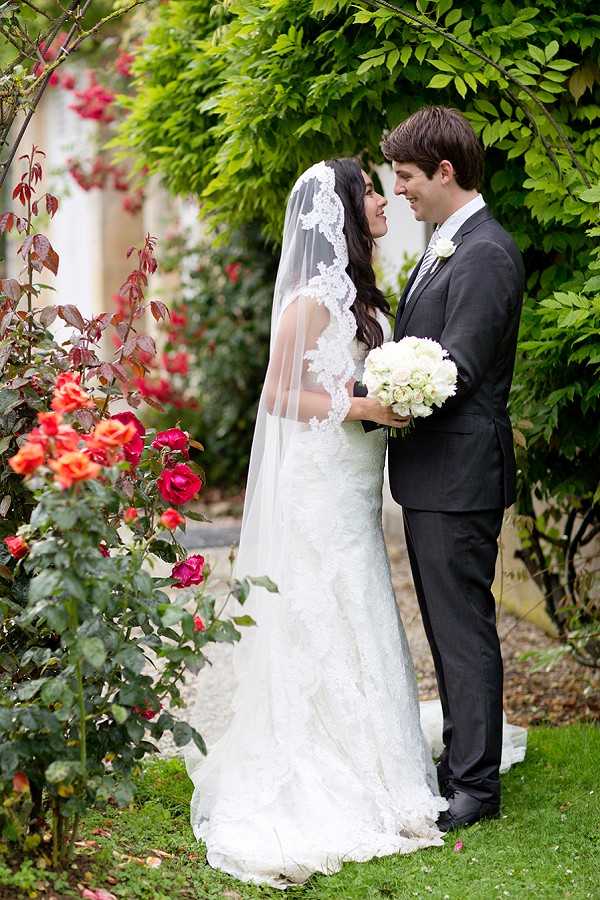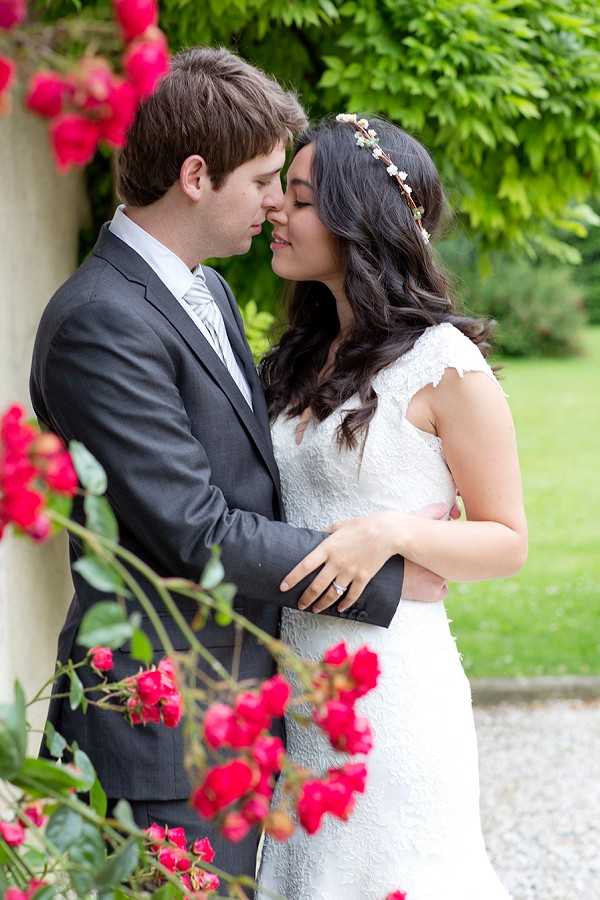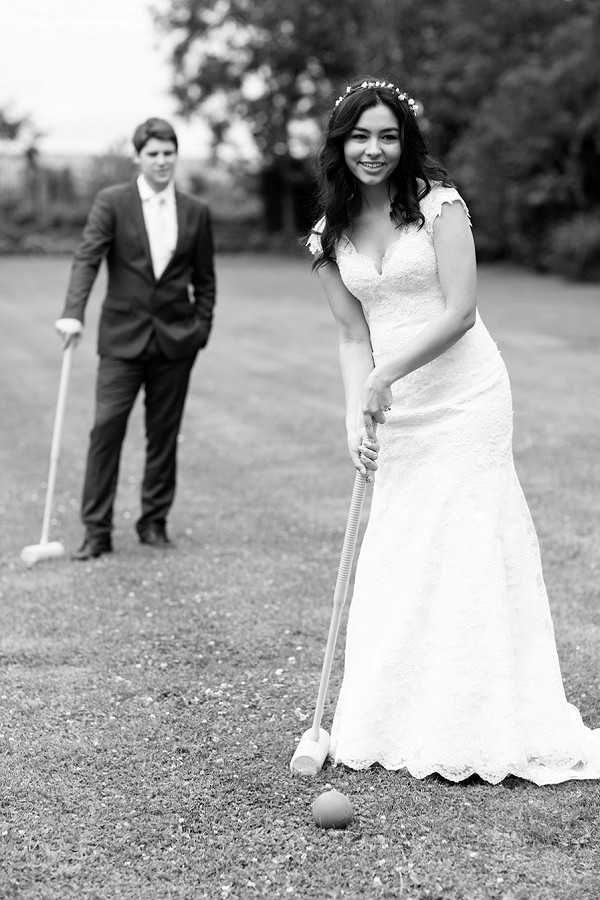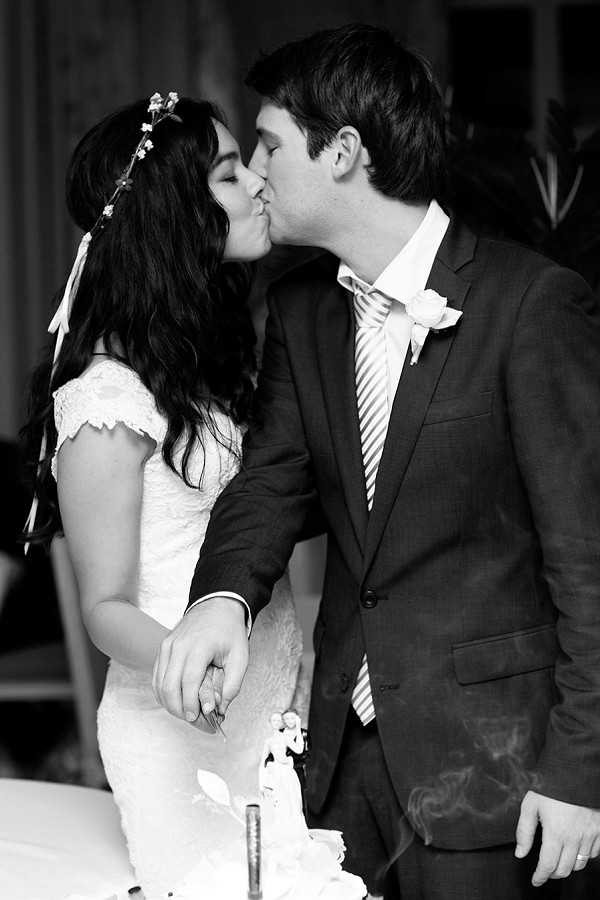 Michelle and James were lucky enough to enjoy another luxurious island getaway thanks to the generosity of family and friends.
"Our honeymoon in Capri Italy was the most unbelievable, unforgettable trip of a lifetime!" they said.
For more elegant chateau wedding inspiration by photographer Lauren Michelle click here.
With love,
Christina x
Elegant Chateau La Cheneviere Wedding Snapshot
Wedding Vendors
Photographer: Lauren Michelle | Bride's Dress: Louise Alvares | Bridesmaid's Dress: George | Groom's Attire: Peppers Formal Wear  | Venue: Chateau La Cheneviere | Florist: Flore Azur, Bayeux | Shoes: Cinderella Bella | Stationery: Bride | Honeymoon: La Minerva, Capri