Happy Monday everyone! We love some Eco-Friendly Wedding Inspiration in France and are excited to share with post with you created by planner Marie LP. This shoot features some great inspiration for an eco-friendly wedding style, from leaf confetti, right through to a wedding dress designed with biologic cotton. There is even some vegan inspirational food in there from Mazette! So let's get into it…
Marie says "I'm a French wedding planner and officiant based in Montpellier, south of France.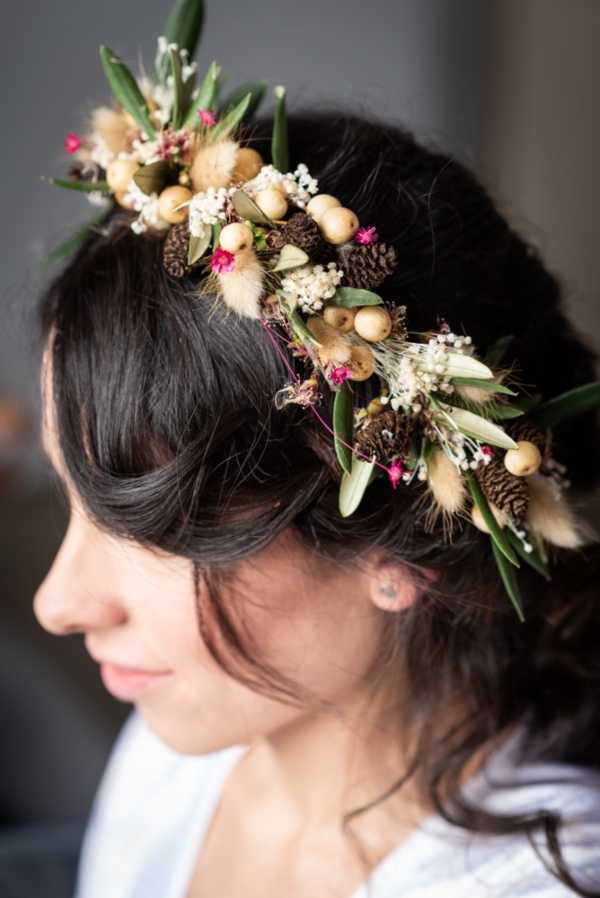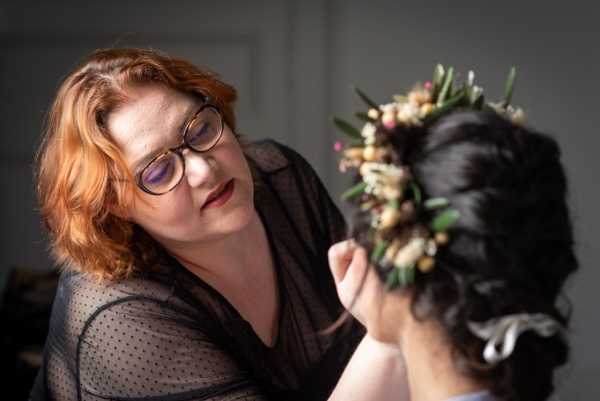 Being a business woman and mother, I'm very sensitive when it comes to respecting the environment. I try to teach my daughter my values and I wish I can do the same thing in my working world.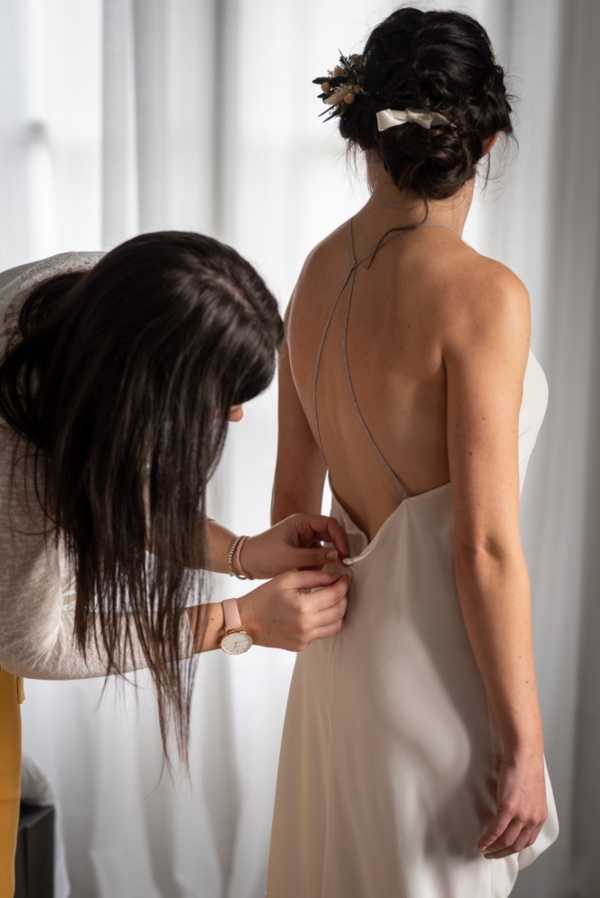 More and more brides and grooms come to me with an idea of what they want for their eco-friendly wedding, but they don't know how to create a perfect and green wedding. Romain (madeleine caravane bar founder) and I decided to organize an eco friendly photo shooting to inspire people. We would like to show that wedding and environnement are accordable.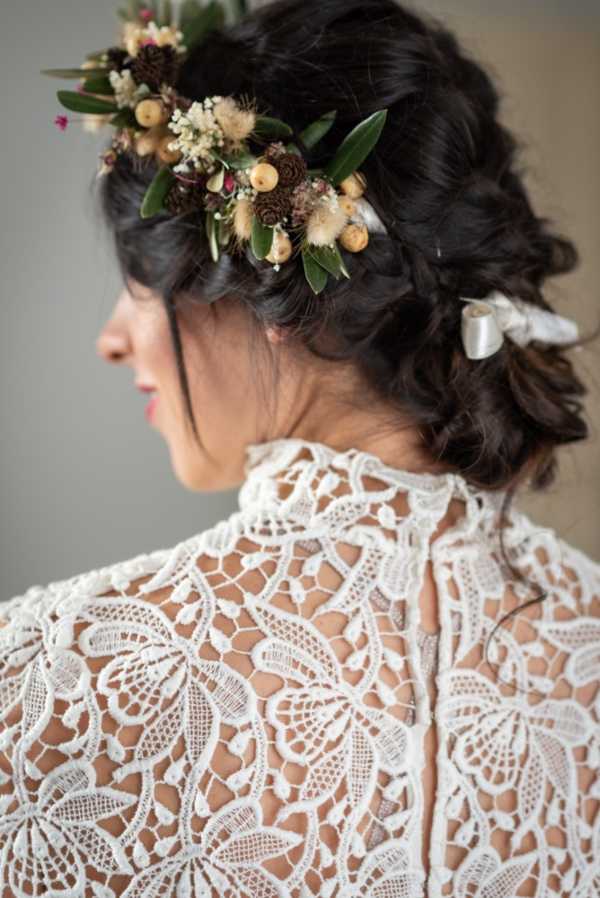 We found talented wedding vendors, with the same ideas. Florist, wedding dress designer, caterer, wedding venue, etc, all of them want to have their own green touch. Flowers have been picked close to our location, these are only seasonal ones.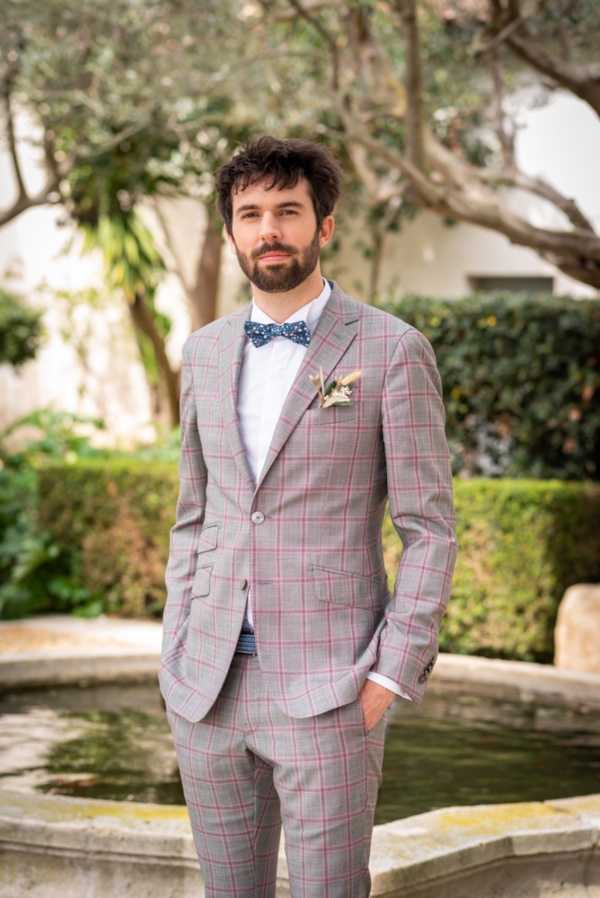 The wedding dress has been designed with biologic cotton by Marielle Maury. The giant flowers featured, can be created with paper and they can be re-used. Wedding Stationery creator Les petits papiers du bonheur made each and every piece with recycle paper. The confetti is biodegradable and there are seeds to plant in the envelopes provided.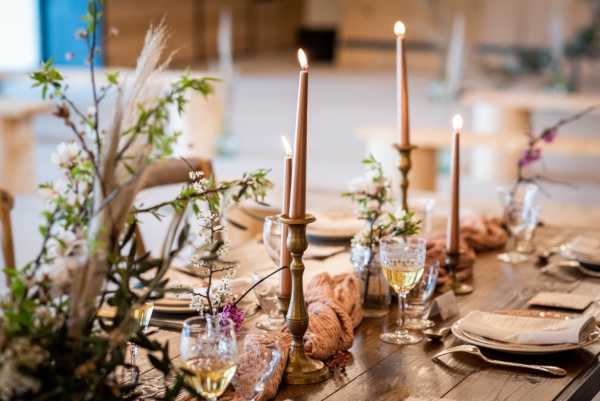 Food from Mazette is only vegan and bio, with fresh and local products. All of them are tailored creators, so there is no over production in their work, no unnecessary pollution. Creating an eco-friendly wedding is now possible, and the most important is that it could be as beautiful and amazing as ever.
Respecting environment is a thing that everyone should have to consider, for us and for our children and their future.Wedding day is supposed to celebrate love and a beginning of new life. It's also a thankful day.We have to try so hard, all together, to change our own habits and work in the same direction, the one which is respectful of our planet."
Didier gonzalez have created the film below showing us the details behind the eco-friendly wedding.
Thank you to all the wedding vendors that have taken part in this eco-friendly wedding!
Eco-Friendly Wedding Inspiration in France Snapshot
Wedding Vendors
| Wedding Dress Marielle Maury | Decoration & Headband Botanique et vieilles dentelles | Cakes Nans Bakery | Catering Mazette Food | Celebrant Marie LP | Grooms Outfit D and Guys | Hair Audrey Allegret | Make Up Miss Delph Beauté | Photographer Laura Michel | Planner Marie LP | Reception Venue Domaine du mas neuf | Stationery Les petits papiers du bonheur | Videographer Didier gonzalez | Decoration Atelier Shamarée | Entertainment Madeleine Caravane Bar | Accessories  LBijoux | Accessories (Vintage Crockery) Louise et Juliette |