With the bank holiday on Monday it has put the whole week out, but lordy do I have that Friday feeling today!  So I set about creating a refreshing cocktail to honour the start of the weekend.  But before that I suppose we should have a look at the numbers:
Weight:      13st 3.5lbs (-14.5lbs)
Chest:         45″ (-2″)
Waist:         40″ (-2″)
Hips:          45.5″ (-2″)
You may have noticed that I haven't posted much about Dukan Diet in the last week.  I am still on the diet, but I do have to admit I am a little bashful of my recent progress.   As much as I do feel better for the weight I have lost and I know that I am getting fitter and have more energy,  it leaves me feeling a little disappointed when the numbers aren't tumbling down.
Does anyone else feel like this?
The world is make up of numbers and I am just wishing that the ones above had reduced a little more.  But looking on the positive side:
I have lost just over 1 stone,
6 inches all over
25% of my target weight loss target!
Back to the matter in hand Dukan Diet Long Island Iced Tea: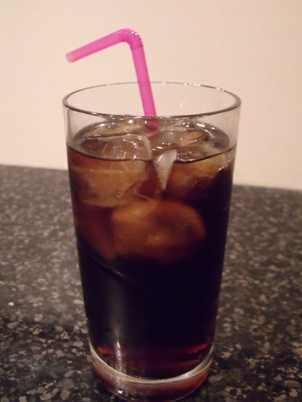 1/2 teaspoon of rum essence
1/2 teaspoon of lemon essence
1 tablespoon sweetener
diet cola
tall glass of ice
Dissolve the sweetener in a small glass diet cola add in the lemon and rum essence.  Put into a cocktail  shaker and mix together then pour into a chilled long glass full of ice.  Not quiet as good as the real thing, but all Dukan safe!
Chin Chin
Monique x x